Sacred Tradition
1. The most bountiful God, who is almighty, the plan of whose providence rests upon wisdom and love, tempers, in the secret purpose of his own mind, the sorrows of peoples and of individual men by means of joys that he interposes in their lives from time to time, in such a way that, under different conditions and in different ways, all things may work together unto good for those who love him.[1]
2. Now, just like the present age, our pontificate is weighed down by ever so many cares, anxieties, and troubles, by reason of very severe calamities that have taken place and by reason of the fact that many have strayed away from truth and virtue. Nevertheless, we are greatly consoled to see that, while the Catholic faith is being professed publicly and vigorously, piety toward the Virgin Mother of God is flourishing and daily growing more fervent, and that almost everywhere on earth it is showing indications of a better and holier life. Thus, while the Blessed Virgin is fulfilling in the most affectionate manner her maternal duties on behalf of those redeemed by the blood of Christ, the minds and the hearts of her children are being vigorously aroused to a more assiduous consideration of her prerogatives.
This article originally appeared on The New Theological Movement written by Reginaldus on July 29, 2010 Anno Domini.  Re-posted with permission.
18th Sunday in Ordinary Time, Luke 12:13-21
The rich man of this Sunday's Gospel is blessed with a bountiful harvest. Rather than thanking God for this gift, he hoards the grain in his barns – his heart is possessed by his possessions. At the moment of death, the Lord calls him a fool, for he was not rich in what matters to God.
The Fathers of the Church, and St. Thomas Aquinas following them, see in this parable a strong teaching of social justice. Their teachings have in turn been integrated into the Social Doctrine of the Church. Here we will consider St. Thomas' exposition of the doctrine as well as several important quotations from the Church Fathers.?
The common destination of all goods and right to private property
We must first affirm that man has a right to own private property. All men have a natural right to make use of material goods. According to positive human law, men also have a right to private property – this is necessary for the good order of society and the proper care of the goods themselves, it also serves as a means of restraining greed and inciting toward generosity (a man can give alms only if he has some property of his own).
However, it is equally clear in the Church's Tradition, as expressed by the Fathers of the Church and magisterial teachings, that the right to private property is subordinate to the universal destination of all goods. That is, the right to private property cannot be extended to the point of depriving others of the basic material necessities of life. Every man has the right to the material necessities of life – when he is deprived of these, while another has excess wealth, a grave injustice has occurred.
UPDATE  Check Back On Monday To See What Time The Scheduled Appearance On The Al Kresta Show Will Take Place. Al Kresta Is Heard On EWTN Radio ( Over 100 Affiliate Stations) Check Your Local Listings Or Click Here To Listen Live
The LeBron James saga was particularly painful for those of us who live in Ohio and are Cavaliers fans. However a cursory glance at some of the national columnist's reaction, to the week-long ego charade broadcasted by ESPN, gives me hope that many others have seen through this smoke screen as well. (Check these columns here here and  here.) What we witnessed Thursday night and the excuses made for it, along with sucking up by some of the national powers that be, gives us some insight on a world full of instant gratification and the desire to party on in South Beach, rather than roll up their sleeves in places like Cleveland. Talk about a metaphor for the Catholic Church.
For years now many faithful orthodox minded Catholics have painfully watched friends and loved ones leave the Catholic Church for either the local hoopty do mega church (Mother Angelica's words,) or for no church at all, claiming they needed to feel better. They didn't like a Church who couldn't get with the times, had too many sinners in the pulpit, or talked to much about sin and not enough about heaven. Perhaps the LeBron James fiasco has given us the perfect recipe for what we should do; give it right back to them.
I grew in a small town (or city depending upon your classification) full of hard working class folks (and farmers who came into town from the outlying areas) where flowery words were few and far between and one would be easily called out for his actions. Now we all know the Church has had some difficult times in the last few years. However, this is because we wanted to be liked, instead of doing it God's way, whether that was politically correct or not.
Today we have a new crop of orthodox-minded young seminarians, priests and women religious who are pious, but not above calling people out concerning their phony excuses for not taking their Faith more serious by not practicing it, or leaving it all together. In my book, The Tide is Turning Toward Catholicism, I outline the increase in vocations, especially in dioceses which are more openly orthodox in their approach. The Father McBrien's and Kung's of the world are being replaced by younger versions of Father Corapi and Father Pacwa. Though these two priests have different approaches, they are not above calling out the phony reality show world we often seem to celebrate in our culture and religion. Continue reading →
Ross Douthat has a good post on his NY Times blog responding to Adam Gopnik's New Yorker piece on the search for "the historical Jesus".
James Tabor, a professor of religious studies, in his 2006 book "The Jesus Dynasty," takes surprisingly seriously the old Jewish idea that Jesus was known as the illegitimate son of a Roman soldier named Pantera—as well attested a tradition as any [emphasis mine — RD], occurring in Jewish texts of the second century, in which a Jesus ben Pantera makes several appearances, and the name is merely descriptive, not derogatory.

The whole problem with two centuries worth of historical Jesus scholarship is summed up in those seven words: "As well attested a tradition as any." Because obviously if you don't mind a little supernaturalism with your history, a story about Jesus being a Roman soldier's bastard that dates from the second century — and late in the second century, at that — is dramatically less "well attested" than the well-known tradition (perhaps you've heard of it) that Jesus was born of a virgin married to Joseph the carpenter, which dates from the 70s or 80s A.D. at the latest, when the Gospels of Luke and Matthew were composed. Bracket the question of miracles, and there's really no comparison: Giving the Roman soldier story equal weight with the accounts in Matthew and Luke is like saying that a tale about Abraham Lincoln that first surfaced in the 1970s has just as much credibility as a story that dates to the 1890s (and is associated with eyewitnesses to Lincoln's life).
I read a comment[1] a few weeks ago on GetReligion.org attempting to explain why John Paul Stevens was the last Protestant in the U.S. Supreme Court which simply said that Catholics and Jews have a tradition of being immersed in law (Canon Law and Halakha respectively for Catholics and Jews as an example).
This struck me as interesting because at first glance it kind of makes sense.
Of course there is much more to why the current make-up of the U.S. Supreme Court, 6 Catholics, 2 Jews, and an Episcopalian, is as it is.[2]
But I thought it was an interesting enough topic to dive into.
Lisa Wangsness of the Boston Globe chimes in with her two cents worth [emphases mine]:
Evangelical Protestants have been slow to embrace, or to feel welcomed by, the elite law schools like Harvard and Yale that have become a veritable requirement for Supreme Court nominees. One reason for this, some scholars say, is because of an anti-intellectual strain within evangelicalism.
As Ronald Reagan would say, there you go again, pushing the liberal theory that Christians are stupid (at least Evangelical Protestants).
Lets get beyond these stereotypes done by liberals to Christians.
Father Edward L. Beck, a Passionist Priest, and a contributor to ABC, wrote a column for ABC in which he calls for Vatican III.  I think the article is worth a fisking.
April 2, 2010 —Surely this was originally intended for April 1?
As Christians begin their celebration of the Easter season, the Catholic  church seems stuck in Good Friday. No Father, the Catholic Church is always "stuck" in Easter. Just when some would like to turn  their attention to the profound mysteries of their faith, they are  instead mystified by yet another round of horrendous sex abuse storiesmaking headlines. Yeah, totally by accident, and too bad Father doesn't spend time mentioning how spurious this piece of tripe by the New York Times was.
Most Catholics in the United States were convinced that the issue of  sexual abuse by priests had been adequately dealt with after the last go round more than eight years ago.   I do not think this is the case.  Most Catholics in this country are still fuming about predator priests and the bishops who protected them. Many are also outraged by the ambulance chasing attorneys and the suspicion that some of the victims are merely cashing in on flimsy evidence.  There is still a lot of outrage about this whole mess. In many ways, it has been. U.S. bishops adopted strict policies of zero-tolerance after the abuse scandal exploded in 2002. Bishops are now required to comply with state laws for reporting abuse and to cooperate fully with authorities.   For the most  part the stories once again generating news in the United States concern old cases and the previous negligence of bishops to deal effectively and  justly with the crisis. New to the controversy has been the suggestion by some that the Pope himself bears responsibility for lapses. Actually such accusations have been flying around for years.  They have gotten nowhere because they lack substance.
The recent reports indicate this is not — and never has been — a distinctly American church problem.  I doubt if many Catholics in this country thought that it was. The European Catholic Church is now  experiencing what the U.S. Catholic Church did nearly a decade ago. Once reports from Pope Benedict's native Germany emerged that boys had been abused in a church-run school there, hundreds more from other European countries came forward admitting that they too had been victims of abuse decades ago. We have not heard the last of these stories. Africa and  Latin America have yet to weigh in, but they will. Reports from those parts of the world will eventually emerge to increase the dismay of those who expected more diligence and, indeed, holiness, from religious institutions.
What is readily observable from the avalanche of reports is that the sexual abuse of minors is a systemic, worldwide problem. But it is not exclusively a Catholic or ecclesial one. True. It cuts across all faiths, institutions and family systems. Presently, however, it is the Catholic church in the spotlight, so it must take the lead in dealing with this issue in a transparent, effective and ultimately transformative way. Though its halo has been dimmed by past negligence, if only the scandal of the criminal protection afforded by bishops to predator priests had been limited to mere negligence the church can still be a beacon of light to lead the way if it now proceeds with haste and unwavering conviction. We might start by ordaining only those who believe what the Church teaches when it comes to sexual morality.  We must also understand that a fair number of the people who attack the Church on this issue are motivated much more by raw hatred of the Church than concern for the victims.  The evil from our ranks must be excised, but let us not assume we will receive plaudits from the World for doing so.
So then, what is the best way for the church to move forward? Dramatic failure requires a dramatic solution. Nothing gets the attention of the church and, perhaps the world, like a Vatican Council. Here we get to the purpose behind this article. The last one, of course, ended more than 45 years ago in 1965. While some would maintain that we have yet to fully execute the decrees of that Council, the world and the church have changed dramatically in the interim.  When has the World not been changing?  As to Vatican II, all the turmoil in the Church since that Council should cause us to hesitate before calling the next one. The current crisis in the church can serve as the impetus for once again calling together the worldwide church community in pursuit of modernization, reform and spiritual integration for a new time and world.  Always be alarmed when anyone proposes a radical step for the sake of vague terms like modernization, reform and spiritual integration.
What issues might this Council address?  The death of the Faith in Europe?  Rampant immorality?  The failure of the Novus Ordo Mass to inspire many Catholics? Many to be sure, but chief among  them could be the current crisis confronting the priesthood.  Homosexuality?  Lack of fidelity to their vows?  A desire for a life of ease? Certainly the issue of sexual abuse and the devastating toll it has taken in the church might be examined and addressed definitively, once and for all. In addition, while pedophilia and the sexual abuse of minors and priestly celibacy are not organically related, the abuse crisis has once again raised the issue of the necessity and relevancy of mandatory celibacy for diocesan priests.  How long has celibacy been bugging you Father?  Wasn't that particular requirement spelled out clearly enough for you when you were ordained? The majority of Catholics and priests want an open discussion about this issue, but up to this point, that has not been permitted.  Rubbish.  This " issue" isn't even on the radarscope for most priests and laity.
The U.S. Conference of Catholic Bishops (USCCB) is a recent invention that grew out of the Second Vatican Council in the 1960s.  Some Catholics confuse the USCCB as a teaching authority and mistaken it for a parallel magisterium.
Nowhere in Sacred Scripture and Tradition do we have an instance for this man made invention.  We have one teaching authority and that is the Magisterium.
So why have the USCCB?  Well, to support the various ministries of bishops.  And of course you need the laity to support the many functions that the USCCB does.
Which brings us to our current scandal.  Like anything else the USCCB is susceptible to error.  Which in this case is that many bishops and the majority of the laity that work inside the USCCB are partial or are openly members of the Democratic Party that has various liberal platforms  which cooperatives in evil such as abortion and the legalization of homosexual license.
The issue is that this creates a conflict of interest.  When a member, in this instance a high executive such as John Carr, in the USCCB also holds a board membership with a group that supports abortion, confusion and scandal is created.
And this isn't just one isolated case.  There is the Catholic Campaign for Human Development that provides funds to anti-marriage and pro-abortion organizations.  The bishops response is to arrogantly deny any scandal whatsoever.
This of course creates more scandal.
At this moment the bishops have refused to deal with infestation that the USCCB has, hoping that the scandal and uproar will quietly subside just as the controversy over Harry Forbes glowing movie reviews of anti-Catholic movies.
Well, enough is enough.  The chickens have come home to roost.
More and more Catholics will continue to shine the light on the decrepit state of the USCCB until the someone does something to resolve the matter.
Ora pro nobis!
Where is our Cardinal Spellman!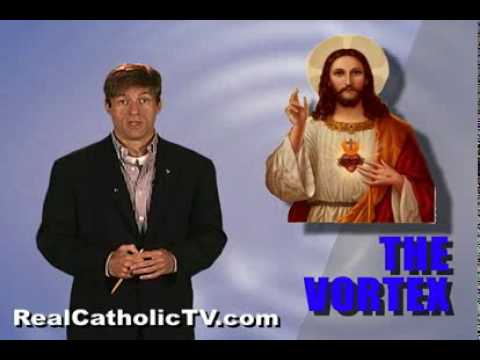 To help and keep the USCCB honest, please visit and support Bellarmine Veritas Ministry, the American Life League and Reform CCHD Now Coalition.
Formal cooperation in another's evil act (that is, undertaking to help expressly another to perform an act known to be evil) is itself evil. Davis, Moral and Pastoral Theology (1938), I: 341-342. There are no exceptions to this rule; no supervening circumstances can ever render formal cooperation in evil good.
Throughout the last few years and specifically the last decade or so, the voluminous number of kooky quotes and statements coming from religious believers (heterodox Catholics included) and non believers alike is mind boggling. It can't but help push the reasonable minded into the Catholic Church. Most casual observers are familiar with the number of high profile converts and reverts to the Catholic Church in the last 25 years or so. They range from theological luminaries like Dr Scott Hahn and Dr Francis Beckwith to political figures like Deal Hudson, Laura Ingraham and former Speaker of the House Newt Gingrich. Many like them have come to the Church after years of study and reason, but many also have come to the Church after years of seeing their particular religious denomination become unrecognizable.
The latest world calamity has given us two examples of sheer kookery coming from a religious leader and a secular voice. After the horrific earthquake that left the western world's most impoverished nation in tatters, the Reverend Pat Robertson chimed in with a quote that was not only tragically insensitive but historically inaccurate. The onetime presidential candidate (who actually came in second in the 1988 GOP Iowa Caucus) and a leading voice of the Evangelical world blamed the earthquake on Voodoo, a cult that sadly far too many people practice in Haiti.  Robertson voiced his opinion on his popular 700 Club television program. Robertson repeated the fundamentalist canard that in the early 1800s the leaders of a slave revolt fighting against French colonial forces forged a pact with the Satan to thrown off the chains of their oppressors.
Archbishop George H. Niederauer of San Francisco addressed on January 13, 2010 a free will defense of abortion by Nancy Pelosi, Speaker of the House:
In a recent interview with Eleanor Clift in Newsweek magazine (Dec. 21, 2009), House Speaker Nancy Pelosi was asked about her disagreements with the United States Catholic bishops concerning Church teaching. Speaker Pelosi replied, in part: "I practically mourn this difference of opinion because I feel what I was raised to believe is consistent with what I profess, and that we are all endowed with a free will and a responsibility to answer for our actions. And that women should have the opportunity to exercise their free will."
Embodied in that statement are some fundamental misconceptions about Catholic teaching on human freedom. These misconceptions are widespread both within the Catholic community and beyond. For this reason I believe it is important for me as Archbishop of San Francisco to make clear what the Catholic Church teaches about free will, conscience, and moral choice.
Catholic teaching on free will recognizes that God has given men and women the capacity to choose good or evil in their lives. The bishops at the Second Vatican Council declared that the human person, endowed with freedom, is "an outstanding manifestation of the divine image." (Gaudium et Spes, No. 17) As the parable of the Grand Inquisitor in Dostoevsky's novel, The Brothers Karamazov, makes so beautifully clear, God did not want humanity to be mere automatons, but to have the dignity of freedom, even recognizing that with that freedom comes the cost of many evil choices.
Witnessing the continued implosion of the Anglicans and the ELCA over matters of Christian morality, I am intrigued by the way present circumstances have inspired renewed consideration of tradition, authority and obedience.
As I wrote a few months ago ("On the troubles within the ELCA" American Catholic September 7, 2009): "What is interesting, at least from this Catholic perspective, is the extent to which the critics of recent decisions recognize the seeds of their present troubles woven into the very fabric of their tradition."
In a recent post to First Things' "On the Square", Rusty Reno described the crisis of those experiencing "the agony of mainline Protestantism" thus:
One either recommits oneself to the troubled world of mainline Protestantism with articulate criticisms, but also with a spirit of sacrifice, as he so powerfully evokes. Or one stumbles forward-who can see in advance by what uncertain steps?-and abandons oneself, not to "orthodoxy" or "true doctrine" or "good theology," but to the tender care of Mother Church.
As Joe Carter (First Things) noted, as with the Anglicans, so a faction of Lutherans have chosen a third route — forming a new Lutheran church body separate from the Evangelical Lutheran Church in America.
Meanwhile, it appears that the homosexuality debate is fanning faculty and student protests at Calvin College — the furor instigated by a memo reminding faculty that they were bound to the confessional documents of the Christian Reformed Church: Continue reading →
Some time ago, someone asked me:
Suppose–just for the sake of argument–you were convinced that an honest reading of the Tradition of the Church required you to believe that the initial chapters of Genesis were historical. Would you be able to do it, or do you think that Darwinism is so irrefutable that you would have to abandon or radically redetermine your faith?
I think this is the question that worries a lot of Catholics without a strong scientific background as they watch the evolution/creationist/ID debate on Catholic blogs. Here are these otherwise solid Christians taking common cause with the likes of the Richard Dawkins against their brother Christians. What gives? Are these folks really Christian? Do they care more about science than about faith? Do they only accept Catholicism so long as it agrees with science?