Rudyard Kipling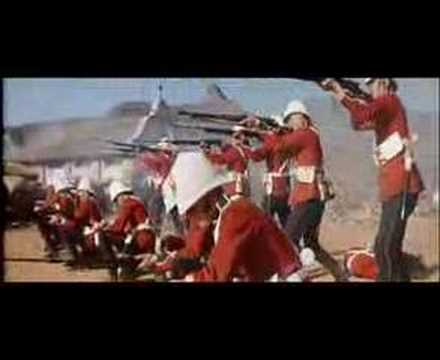 The fourth in my ongoing examinations of the poetry of Rudyard Kipling.  The other posts in the series may be read here, here and here.  Kipling was a passionate man in his likes and dislikes, and always wore his heart firmly attached to his sleeve.  Throughout his career he championed the rankers and non-commissioned officers in the British Army.  He rightly thought that the men who were at the sharp end of the stick in battle often got the short end of the stick outside of battle.  Kipling never forgot about them, and he made certain his readers never forgot about them, making them the subject of many of his poems, books and short stories, and constantly reminding the British that their nation and empire relied upon the raw courage of men too often regarded as scum by civilians.  Kipling didn't romanticize them, he knew them too well for that, but he did recognize their virtues as well as their vices, and honored them for the courage and good humor with which most of them went about their dangerous tasks.  One of my favorite poems of Kipling is The 'Eathen, written by Kipling in 1895, which is Kipling's salute to the British non-com, and a searching look at how a slum recruit becomes a good one.
Continue reading →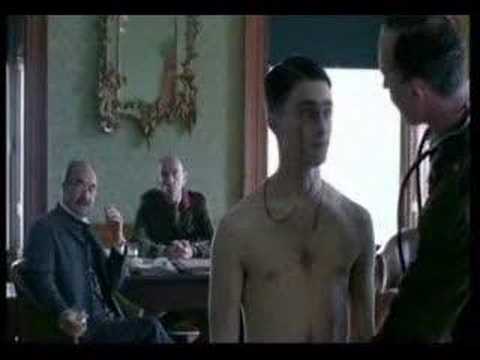 The third in my series examining the poems of Rudyard Kipling.  The first  is here and the second is here. 
For most parents, when asked the question, "What is the worst thing in the world that could happen to you?", the answer that comes terribly to mind is "The death of one of my kids."  Kipling faced this horror with the death of his only son, John Kipling.  By all accounts, John Kipling was a bright and friendly young man.  When Great Britain entered World War I, Jack, as he was known, like most young men of his generation, decided it was his patriotic duty to enlist and fight for his country.  He attempted to enlist in the Navy, but was refused due to his bad eyesight.  His father used ever bit of influence that he could muster on behalf of his son, and obtained a commission for his son as a second lieutenant with the Irish Guards.  It should be clearly understood that Kipling did not force his son to go to war, but that rather he helped his son obtain his heart's desire.
On his 18th birthday Jack landed in France.  Six weeks later he was killed at the battle of Loos on September 27, 1915.  Like so many of the dead during World War I, his body was never recovered.  His parents held out some hope that perhaps he had been taken prisoner, but from the moment he was reported missing they reconciled themselves to the fact that their boy was probably dead.  Their grief they kept private, befitting the dignity that used to be much more common than it is today.  In honor of his son, Kipling wrote a two volume history of the Irish Guards during the Great War.  I am sure Jack would have heartily approved.  His son's name is only mentioned once in the history, among the dead in an appendix, something I am sure that Jack would also have approved, since he was of a time and place that valued restraint and quiet dignity.
Kipling also wrote two poems in honor of his son.  The first is entitled The Irish Guards: Continue reading →
The second in my series examining the poetry of Kipling.  Kipling liked to keep his religious views obscure.  In 1908 he described himself as a "God-fearing Christian atheist".  There are many other remarks he made about his religious views which are just as cryptic.  Why he did this is hard to say, except perhaps for his own amusement.  Kipling had a well-developed sense of humor and enjoyed practical jokes both literary and otherwise.  He was an enthusiastic mason for a number of years, but there is little evidence he viewed it as anything other than an amusing convivial organization.
In his poems Kipling did not shy away from religious themes.  More than a few of his poems, short stories and novels have a fairly strong religious element.  Perhaps his most strongly religious poem is a Hymn Before Action which he composed in 1896:
I have always been a great fan of the poetry of Kipling.  It is fun to recite and often has a fair amount of wisdom.  Too often Kipling is simply written off as a pro-imperialist poet and relegated to the past along with the British Empire.  He was certainly a loyal Brit and an advocate of the Empire, but there was much more to him than that.  Refusing honor after honor, including being poet laureate of Great Britain, he always retained his independence to give loving criticism to his country.  For example, in 1897 at the time of the diamond jubilee of Queen Victoria, he wrote the poem Recessional which envisioned a time when Great Britain would have lost its Empire and its power:
Far-called, our navies melt away;
On dune and headland sinks the fire:
Lo, all our pomp of yesterday
Is one with Nineveh and Tyre!
Judge of the Nations, spare us yet.
Lest we forget—lest we forget!
Kipling realized that power was never an end itself and that Great Britain would be judged by God and History not by how much power it amassed, but by what the British did with their power. Continue reading →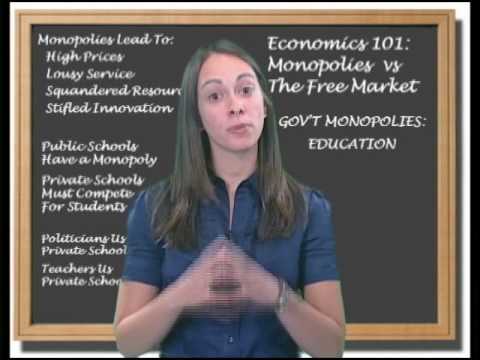 Another fine econ 101 video from the Center for Freedom and Prosperity.   That government monopolies like the post office and public schools deliver inferior service at greatly inflated cost is as well established as any fact can be this side of Eternity.  The mystery to me is why we still keep making this fundamental mistake of assuming that a government monopoly is necessary rather than  looking into new measures to reach the goal sought.  The faith in government, especially on the political Left, is as charming in its naivety as it is irrational.
The last century was often a long sad failure to heed the warnings of Rudyard Kipling in his poem The Gods of the Copybook Headings.  I hope this century will not repeat this inability to learn some very simple lessons about the limits of  both government and wishful thinking.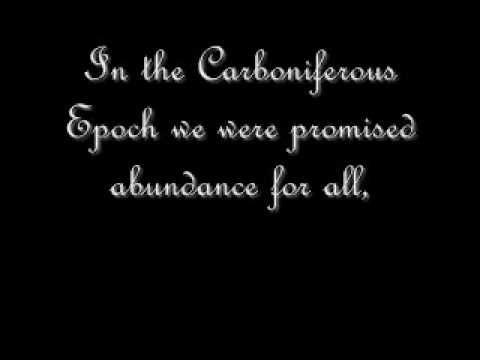 Since the bad joke who happens to be the governor of my state is apparently fond of quoting Kipling, the title to this post is also from Kipling who had very little use for most politicians.  A variant of the great poem "If" , much more fitting for Blagojevich, is provided by Claudia Rosett here.
Blagojevich, Chicago's curse to the state of Illinois, might be more careful in the choice of poets he quotes.  Kipling did not think much of the Windy City.