Ross Douthat
Ross Douthat in his latest column in the New York Times examines the fact that under Obama the US has the lowest fertility rate in its history:
If, that is, our dynamism persists. But that's no longer a sure thing. American fertility plunged with the stock market in 2008, and it hasn't recovered. Last week, the Pew Research Center reported that U.S. birthrates hit the lowest rate ever recorded in 2011, with just 63 births per 1,000 women of childbearing age. (The rate was 71 per 1,000 in 1990.) For the first time in recent memory, Americans are having fewer babies than the French or British.       
The plunge might be temporary. American fertility plummeted during the Great Depression, and more recent downturns have produced modest dips as well. This time, the birthrate has fallen fastest among foreign-born Americans, and particularly among Hispanics, who saw huge amounts of wealth evaporate with the housing bust. Many people may simply be postponing childbearing until better times return, and a few years of swift growth could produce a miniature baby boom.       
But deeper forces than the financial crisis may keep American fertility rates depressed. Foreign-born birthrates will probably gradually recover from their current nadir, but with fertility in decline across Mexico and Latin America, it isn't clear that the United States can continue to rely heavily on immigrant birthrates to help drive population growth.        
Among the native-born working class, meanwhile, there was a retreat from child rearing even before the Great Recession hit. For Americans without college degrees, economic instability and a shortage of marriageable men seem to be furthering two trends in tandem: more women are having children out of wedlock, and fewer are raising families at all.       
Finally, there's been a broader cultural shift away from a child-centric understanding of romance and marriage. In 1990, 65 percent of Americans told Pew that children were "very important" to a successful marriage; in 2007, just before the current baby bust, only 41 percent agreed. (That trend goes a long way toward explaining why gay marriage, which formally severs wedlock from sex differences and procreation, has gone from a nonstarter to a no-brainer for so many people.)       
Go here to read the rest.  As is always the case, the outraged reaction of Douthat's uber liberal readers are a hoot: Continue reading →
I have long thought it axiomatic that in our contemporary society the most smugly intolerant individuals tend to be on the political left.  Ross Douthat has apparently noticed that also, and in his most recent column lays out what that means for religious freedom:
To the extent that the H.H.S. mandate, the Cologne ruling and the Chick-fil-A controversy reflect a common logic rather than a shared confusion, then, it's a logic that regards Western monotheism's ideas about human sexuality — all that chastity, monogamy, male-female business — as similarly incompatible with basic modern freedoms.       
Like a belief that the gods want human sacrifice, these ideas are permissible if held in private. But they cannot be exercised in ways that might deny, say, employer-provided sterilizations to people who really don't want kids. Nor can they be exercised to deny one's offspring the kind of sexual gratification that anti-circumcision advocates claim the procedure makes impossible. They certainly cannot be exercised in ways that might make anyone uncomfortable with his or her own sexual choices or identity.       
It may seem strange that anyone could look around the pornography-saturated, fertility-challenged, family-breakdown-plagued West and see a society menaced by a repressive puritanism. But it's clear that this perspective is widely and sincerely held.       
It would be refreshing, though, if it were expressed honestly, without the "of course we respect religious freedom" facade.       
If you want to fine Catholic hospitals for following Catholic teaching, or prevent Jewish parents from circumcising their sons, or ban Chick-fil-A in Boston, then don't tell religious people that you respect our freedoms. Say what you really think: that the exercise of our religion threatens all that's good and decent, and that you're going to use the levers of power to bend us to your will.       
There, didn't that feel better? Now we can get on with the fight. Continue reading →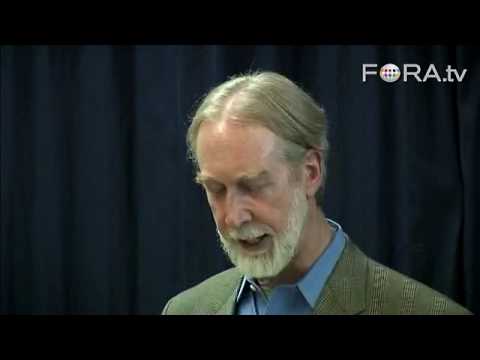 It is always amusing to read conservative Ross Douthat's columns in The New York Times and read the visceral negative reaction of almost all his commenters.  The New York Times of course is Holy Writ for most liberals in this country, and their seeing a conservative opinion piece in it is simply beyond the pale for most of them.
Today , Douthat asked if liberal Christianity can be saved, noting that liberal denominations are going the way of the passenger pigeon, the Edsel and conservative Democrats:
IN 1998, John Shelby Spong, then the reliably controversial Episcopal bishop of Newark, published a book entitled "Why Christianity Must Change or Die." Spong was a uniquely radical figure — during his career, he dismissed almost every element of traditional Christian faith as so much superstition — but most recent leaders of the Episcopal Church have shared his premise. Thus their church has spent the last several decades changing and then changing some more, from a sedate pillar of the WASP establishment into one of the most self-consciously progressive Christian bodies in the United States.
As a result, today the Episcopal Church looks roughly how Roman Catholicism would look if Pope Benedict XVI suddenly adopted every reform ever urged on the Vatican by liberal pundits and theologians. It still has priests and bishops, altars and stained-glass windows. But it is flexible to the point of indifference on dogma, friendly to sexual liberation in almost every form, willing to blend Christianity with other faiths, and eager to downplay theology entirely in favor of secular political causes.       
Yet instead of attracting a younger, more open-minded demographic with these changes, the Episcopal Church's dying has proceeded apace. Last week, while the church's House of Bishops was approving a rite to bless same-sex unions, Episcopalian church attendance figures for 2000-10 circulated in the religion blogosphere. They showed something between a decline and a collapse: In the last decade, average Sunday attendance dropped 23 percent, and not a single Episcopal diocese in the country saw churchgoing increase.       
This decline is the latest chapter in a story dating to the 1960s. The trends unleashed in that era — not only the sexual revolution, but also consumerism and materialism, multiculturalism and relativism — threw all of American Christianity into crisis, and ushered in decades of debate over how to keep the nation's churches relevant and vital.       
Traditional believers, both Protestant and Catholic, have not necessarily thrived in this environment. The most successful Christian bodies have often been politically conservative but theologically shallow, preaching a gospel of health and wealth rather than the full New Testament message.       
But if conservative Christianity has often been compromised, liberal Christianity has simply collapsed. Practically every denomination — Methodist, Lutheran, Presbyterian — that has tried to adapt itself to contemporary liberal values has seen an Episcopal-style plunge in church attendance. Within the Catholic Church, too, the most progressive-minded religious orders have often failed to generate the vocations necessary to sustain themselves. Continue reading →
Some in the mainstream media are so angry about the existence of faithful Catholics that they can't help themselves in becoming unhinged. I will reference the main points, but suffice to say that I could write a book on the subject. These latest quotes have caused me to scramble to get information to my editor so as to include at least some of this in my upcoming book; The Tide Continues To Turn Toward Catholicism, a follow up to my first book.  For starters it seems some in mainstream media are so ignorant of religion that even though 90% of Americans belong to some form of Christianity, Judaism and Islam, which all believe that evil is manifested through a figure known as Satan, the media still finds it in their power to mock anyone who thinks evil exists. Some in the media seemed to take glee in pouncing on Catholic and former Pennsylvania Senator Rick Santorum. He was called a kook, a nut, deranged, a mullah and an ayatollah, not by nameless posters on leftwing blogs but named writers in serious newspapers.
Leading the charge was that maven of militant secularism and angry people everywhere Maureen Dowd. Here are some of the spoiled nuggets from her dung heap. She calls Santorum a "mullah" who wants to take, "women back to the caves." She goes on to deride anyone who actually believes in the teachings of the Catholicism that she once practiced.
Never one to miss a chance at apostasy and heresy; Chris Matthews entered the fray with both of his tingling legs.   Matthews claimed the reason the Catholic Church is growing is because homophobic converts are coming into the Church. It would appear that Mr. Matthews is off his meds. Has anyone ever informed mister leg tingler that groups like Courage; the Apostolate run by those who are same sex attracted, is a rapidly growing organization with men and women from all walks of life? They feel the comfort and assurance of living in God's chaste plan for their lives. The New York Times of all papers did a favorable story on Eve Tushnet, a popular Catholic writer who has ties to the group. She is a successful woman and an Ivy League grad. Are these militant secularists going to claim that she is homophobic?
David Gergen and Donna Brazile (who is Catholic) didn't take any pot shots at Catholics per see but did point out that liberal feminist organizations didn't seem smitten with any of the GOP candidates, because they kept talking about religious liberty instead of the rights of birth control? David Gergen even said it with a straight face, which should really frost Rush Limbaugh who has dubbed the Washington establishmentarian; David Rodham Gergen. As much as they refer to the New York Times, they somehow missed Ross Douthat's op-ed piece on the growth of Natural Family Planning and the number of women who help teach this non birth control view of family planning across the country and world.
The coup de grace of hate came from David Waldman who writes for a number of publications. This little nugget would make the Know Nothing Party of the 1840s smile. I would rather not give him the pleasure of repeating such delusional hatred; if you want to read his screed click here.   UPDATE In a Lisa Miller Washington Post article just out; Ms. Miller not only mocks Catholics but calls bishops "zealots" three times in her article.
If the Catholic Church is so irrelevant why would the likes of Dowd, Matthews and Waldman froth at the mouth at her beliefs? The simple answer is the Catholic Church is growing while their favorite liberal religious bodies are not only dying on the vine, but shriveling in a complete statistical freefall. Catholics and Evangelicals continue to increase in numbers which drive these mouthpieces of militant secularism nuts. Continue reading →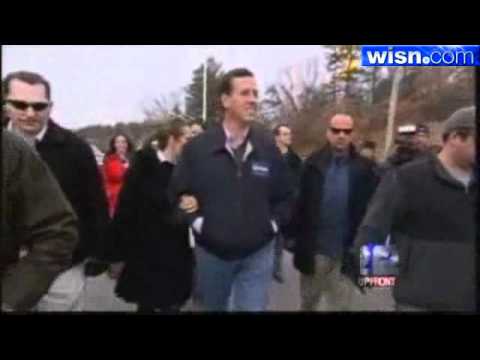 A brilliant piece by Ross Douthat in the New York Times explaining why Romney a/k/a the Weathervane, is running into so many problems in dealing with the challenged posed by Santorum:
But Santorum's advantage is that he can get to Romney's right and to his left at once. On the one hand, Santorum isn't responsible for a health care bill that looks an awful lot like "Obamacare" and he doesn't have a long list of social-issue flip-flops in his past. This makes his candidacy a plausible rallying point for the voters who previously turned Bachmann and Cain and the pre-debate Rick Perry into conservative flavors of the month.
At the same time, though, Santorum's persona, his record and his platform all have a populist tinge that plays well in states like Michigan, Ohio and Pennsylvania, where swing voters tend to be socially conservative but economically middle-of-the-road. (Hence the Michigan poll that showed him leading among independents and Democrats who plan to vote in that state's open primary.)
This means that Santorum can play the same anti-Bain, anti-rich-guy, blue-collar card that Gingrich tried to play in New Hampshire and South Carolina – but subtly, implicitly, in ways that don't make him sound like he belongs in Occupy Wall Street instead of the Republican primary.
So what script should Romney choose as a response? Many conservatives have urged him to rebrand himself with primary voters by embracing a more rigorously right-wing policy agenda – endorsing Paul Ryan's budget more explicitly, outlining a more aggressively supply-side approach to tax policy or even a pure flat tax, echoing furious attacks on the Federal Reserve by Ron Paul and Gingrich, and so on. Continue reading →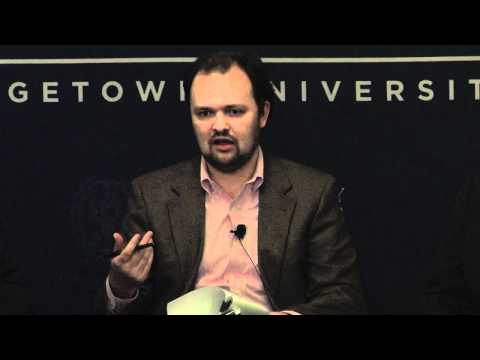 I can easily imagine from their comments how much it galls the typical readers of the New York Times to read opinion pieces by Ross Douthat.  Today he explains to his reader the extreme media bias on the issue of abortion.
Conservative complaints about media bias are sometimes overdrawn. But on the abortion issue, the press's prejudices are often absolute, its biases blatant and its blinders impenetrable. In many newsrooms and television studios across the country, Planned Parenthood is regarded as the equivalent of, well, the Komen foundation: an apolitical, high-minded and humanitarian institution whose work no rational person — and certainly no self-respecting woman — could possibly question or oppose.  
Go here to read the rest.    To pro-lifers this is very old news.  It is hysterically funny however to read the comments to his piece: Continue reading →
The mocking of the Santorums for the manner in which they grieved over the death of their new-born son Gabriel Michael Santorum by Alan Colmes and Eugene Robinson has been explored in two previous posts here at TAC, and they may be read here and here.  Ross Douthat tackled the subject in the New York Times:
But if the attacks on the Santorums' personal choices were incoherent (so incoherent, in fact, that both Colmes and Robinson soon backtracked), they were also entirely characteristic of our moment. This is the second consecutive election cycle in which a Republican politician has endured a bizarre obstetrics-related controversy; last time, we had the various conspiracy theories surrounding Sarah Palin's pregnancy and her Down syndrome son.
In a sense, one could say that these kinds of invasive debates become inevitable once the traditional zone of privacy around public figures collapses. But it would be more accurate to say that the zone of privacy has collapsed precisely because of the deep moral divisions that these kinds of controversies reveal.
Privacy is a luxury of moral consensus. Nobody would have thought to politicize the premature birth and death of John F. Kennedy's son Patrick, because abortion wasn't a polarizing issue in the America of 1963. But if a white politician in the Jim Crow South had married a black woman, the relationship would inevitably have been seen as a political gesture as well a personal decision.
Today, we are less divided over race, but more divided over sex and reproduction. In a country that cannot agree whether fetuses are human beings, even questions like how to mourn and bury a miscarried child are inevitably freighted with ideological significance. Likewise, in a country where the majority of Down syndrome fetuses are aborted, the mere act of carrying a child with a genetic disorder to term — as both the Palins and the Santorums, whose daughter Bella has Trisomy 18, have done — feels like a political statement.
Go here to read the rest.  The column is a good restrained look at this issue.  What is truly interesting however, are the comments reacting to the column.  Almost uniformly, they are completely unsympathetic to Santorum and his family, and most say that his beliefs against gay marriage and abortion are so despicable that he is fair game for this type of criticism.  A random sample: Continue reading →
Ross Douthat, like many who find their way as the "house conservatives" of highly liberal organs such as the NY Times where he currently makes his home, is not necessarily beloved by hard-driving conservatives. He is far less likely than those who write as independant columnists or for conservative organs to thunder our denunciations with fighting words like "liberal fascists" or "femi-nazis". And as a fiscal and cultural conservative, I at root disagree with the approach of his how-can-we-find-a-way-to-offer-more-government-benefits-to-the-middle-class wonkery in Grand New Party. However, I do seriously admire the extent to which, on hostile soil, he is able to compellingly lay out Catholic/conservative principles on essential moral issues in a way which is, though soft-spokely polite, nonetheless seriously compelling. A good example of this is yesterday's column in which he writes aboout the contradiction in American culture of how the unborn are treated sometimes as a disposable "choice" and at other times as a precious commodity desperately sought after through fertility treatments and surrogate parents:
The American entertainment industry has never been comfortable with the act of abortion. Film or television characters might consider the procedure, but even on the most libertine programs (a "Mad Men," a "Sex and the City"), they're more likely to have a change of heart than actually go through with it. Reality TV thrives on shocking scenes and subjects — extreme pregnancies and surgeries, suburban polygamists and the gay housewives of New York — but abortion remains a little too controversial, and a little bit too real.
Continue reading →
I'm on record as not being a member of the Glenn Beck fan club. I don't like his overly emotive mannerisms, his politics, or his theology. I'd rather the president of my alma mater was more circumspect in praising him, and I've written to the university to that effect. At the same time, I'm somewhat fascinated by the accounts of his rally in DC this past weekend. For instance, here is David Weigel (erstwhile Washington Post reporter and Journolist member) reporting on the event:
"It's about as angry as a Teletubbies episode….The Democrats who pre-butted Beck's rally by predicting an overtly political hateananny were played for suckers. They didn't pay attention to Beck's "Founder Fridays" episodes on Fox, his high-selling speaking tour, or his schmaltzy children's book The Christmas Sweater. It's not his blackboard that makes him popular. It's the total package he sells: membership in a corny, righteous, Mormonism-approved-by-John Hagee cultural family. The anger is what the media focus on, he says, joking several times about what "the press" will do to twist his words.

…

Beck's rally ends just as he said it would—without incident, political or otherwise. He's just taken the world's most derided TV audience, put them in the National Mall, and presided over the world's largest megachurch. "Bring out the bagpipes," he says. Bagpipe players then walk onto his stage, and the sound of "Amazing Grace" fills the mall.