Ronald Reagan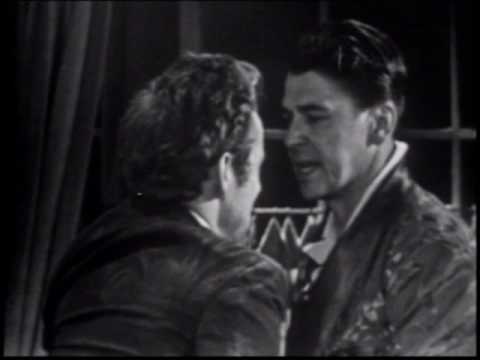 Highlights from the Dark, Dark Hours presented by General Electric Theater on December 12, 1954, 12 years before Reagan ran for Governor of California, and just a little over 9 months before Dean's death in a car crash.  Hattip to the Atlantic.  Juvenile delinquency was a hot topic in the Fifties and in this morality play we see punk nihilism, magnificently portrayed by Dean, up against stolid decency ably portrayed by Reagan.  This was made just after Reagan made the jump to television after his career as a leading man in Hollywood waned.  Dean of course would go on to make the immortal Rebel Without a Cause which would be released after his death.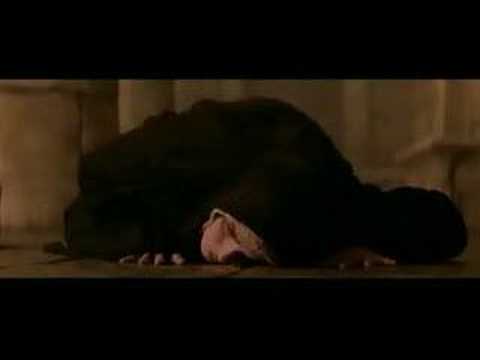 "22. Today the picture of development has many overlapping layers. The actors and the causes in both underdevelopment and development are manifold, the faults and the merits are differentiated. This fact should prompt us to liberate ourselves from ideologies, which often oversimplify reality in artificial ways, and it should lead us to examine objectively the full human dimension of the problems."  Pope Benedict XVI  Caritas in Veritate Continue reading →
This is a clip of Ronald Reagan warning us of socialized medicine, the very same bill that President Obama and the Democratic Party are trying to ram through congress.
Reagan warns us of how people such as six-time presidential Socialist Party candidate Norman Thomas, and many others, explained how to move their agenda of achieving a socialist state by a Foot-in-the-Door policy of socialized medicine.  Which is eerily similar to what President Obama and the Democrats are doing, against the will of the people with their European socialized health care bill.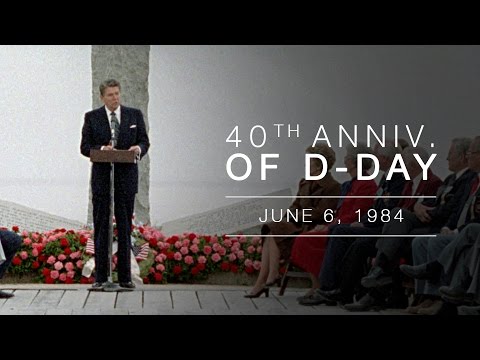 Happy birthday Gipper!  Reagan and I share the same birthday.  My beloved bride has the same birthday as FDR, January 30.  My daughter's birthday is February 9.  This time of year is a good time for cake at the McClarey household!
It will come as little surprise to faithful readers of this blog, that I consider Ronald Reagan to be one of the great American presidents.  My views on him are sent forth in this recent thread.  He restored our prosperity and brought the Cold War to a successful conclusion.  His radiant optimism was a tonic for the nation's shaken morale.  He deserves to be on Mount Rushmore if there were room.
It will perhaps stun faithful readers of this blog to learn that I have similar feelings for Franklin Delano Roosevelt.  Although I believe much of the New Deal was counterproductive and completely wrong-headed, FDR understood that raising the nation's morale was absolutely critical.  His sunny ebullient optimism, and his ringing phrase, "The only thing we have to fear is fear itself!" were just what the nation needed.  His fireside chats, which Reagan emulated in his Saturday radio chats, were a brilliant stroke which helped forge a personal bond between FDR and much of the nation.  (Although not my Republican shoemaker grandfather who remained impervious to the charms of FDR to his dying day!)  During the war his leadership was masterful and greatly aided the US in winning in 3 and a half years a global conflict.  Prosperity was restored to the US on his watch, although it was due to the War and not the New Deal.
Reagan was a supporter of FDR.  He used to say he didn't leave his party, his party left him.  Looking at Reagan side by side with FDR, it is hard not to believe that Reagan learned many valuable leadership lessons from FDR.
Reagan and FDR  were both ardent patriots with a deep love for this nation.  Their optimism was based on their belief that the US could overcome its present difficulties and go forward to a brighter future.  I find this personally appealing.  Optimism and courage are necessary both in our lives here on Earth and in our spiritual lives.  I have always agreed with Saint Francis, "Let gloom and despair be among the Devil and his disciples."
This is not about the current political climate or the Obama Administration and its endeavors. I'm not arguing for or against the Obama Administration or its policies because that is not the point of interest. Let me repeat: the point is not who is promoting good or bad policies (Democrats or Republicans), the effects of those policies, or any thing of the sort.
On the contrary, the interest here is fundamentally a point of history. In George Orwell's 1984, the "Ministry of Truth" rewrote history to match whatever "the Party" declared, no matter its objective truth. In a recent article, Peter Beinart notes that a number of conservatives refuse to be outdone by Orwell's fictional group and this is manifest in the party's historical revisionism of the presidency of Ronald Reagan.

Ronald Wilson Reagan, how I miss you.
When talking about Ronald Reagan, I have to be personal. We in Poland took him so personally. Why? Because we owe him our liberty. This can't be said often enough by people who lived under oppression for half a century, until communism fell in 1989.Poles fought for their freedom for so many years that they hold in special esteem those who backed them in their struggle. Support was the test of friendship. President Reagan was such a friend. His policy of aiding democratic movements in Central and Eastern Europe in the dark days of the Cold War meant a lot to us. We knew he believed in a few simple principles such as human rights, democracy and civil society. He was someone who was convinced that the citizen is not for the state, but vice-versa, and that freedom is an innate right.I often wondered why Ronald Reagan did this, taking the risks he did, in supporting us at Solidarity, as well as dissident movements in other countries behind the Iron Curtain, while pushing a defense buildup that pushed the Soviet economy over the brink. Let's remember that it was a time of recession in the U.S. and a time when the American public was more interested in their own domestic affairs. It took a leader with a vision to convince them that there are greater things worth fighting for. Did he seek any profit in such a policy? Though our freedom movements were in line with the foreign policy of the United States, I doubt it.President Reagan, in a radio address from his ranch on Oct. 9, 1982, announces trade sanctions against Poland in retaliation for the outlawing of Solidarity.I distinguish between two kinds of politicians. There are those who view politics as a tactical game, a game in which they do not reveal any individuality, in which they lose their own face. There are, however, leaders for whom politics is a means of defending and furthering values. For them, it is a moral pursuit. They do so because the values they cherish are endangered. They're convinced that there are values worth living for, and even values worth dying for. Continue reading →
Salvete TAC readers!
Here are today's Top Picks in the world of Catholicism:
1. Today is the twenty year anniversary of the fall of the Berlin Wall.  Pope John Paul II, Ronald Reagan, and Margaret Thatcher all played pivotal roles in bringing down Communism and discredited all socialistic and atheistic systems the world over.  Pope John Paul II played the most important role of the three, providing the moral backbone that is needed when confronting these manifestations of evil.
Newt Gingrich, Callista Gingrich, and Vince Haley wrote a timely article concerning this important anniversary titled The Victory of the Cross: How spiritual renewal helped bring down the Berlin Wall.  For this article click here.
2. Dave Hartline has already posted three articles here with us.  His latest is titled, Following the 2009 Election Results which Way is the Tide Turning toward Truth or Relativism?
For the article click here.
For all of Dave Hartline's articles on The American Catholic click here.
3. Catholic Culture has changed their look again.  Unlike the last time I mentioned their new look, I have to say it is a major improvement.  It's much easier to find Diogenes of Off the Record (under Commentary).  Blue has replaced what I think was the color pink as it's primary color and the fonts are much stronger.
For the Catholic Culture link click here.
For Diogenes, which is under Commentary, click here.
Never in a million years would I have expected a Frenchman, any Frenchman living today, to chide an American president to be a man.  Teddy Roosevelt and Ronald Reagan are rolling over in their graves as French President Nicolas Sarkozy reminds President Obama, our president,that "we live in a real world, not a virtual world".
This episode between Sarkozy and Obama occurred prior to President Obama's I have a dream of a world without nuclear weapons disarmament speech as chair of the United Nations Security Council meeting on September 24.  An American holding the chair of the U.N. Security Council was a first, so the foreign media was out in force attracting global attention.  Unbeknownst to the world at the time President Obama, as well as Sarkozy, had intelligence that Iran had an illegal uranium enrichment facility.
So instead of using the bully pulpit as the leader of the free world and his superior oratory skills to admonish Iran at the United Nations Security Council, Obama chose to give his I have a dream of a world without nuclear weapons disarmament speech. The New York Times reported "White House officials," did not want to "dilute" his disarmament resolution "by diverting to Iran."
Here is a good portion of Pope John Paul II's encyclical Sollicitudo Rei Socialis written in 1987 and is followed up by Pope Benedict's most recent. It is a relevant passage because it deals directly with the subjects dealt with in the ongoing discussion on "Guatemala" et al, on the debated need for apology/examination of our American conscience for abuses- or some would argue not- by our American leadership and elite interests, in regard to other nations- particularly poorer, weaker ones. There seems to be the idea floating around in conservative political circles that Pope John Paul II and Ronald Reagan were cut from the same cloth. I do not believe the approach to foreign relations by those who praise the Reagan/Bush years, holds up to Catholic scrutiny. But here are the words of our previous Holy Father- and no I do not accept the argument that we can distinguish where the Peace and Justice crowd at the Vatican is speaking and where the Pope is- that sort of treatment of these official Encyclicals is beneath my contempt. I will offer commentary on the latest encyclical after I have time to digest it, I refuse to rush my judgment on such important Church offerings. : Continue reading →
Well maybe not, but he is getting closer.  President Obama spoke out strongly yesterday against the attack by the Iranian regime on the Iranian protestors crying out against the transparently  rigged presidential election in Iran.
Michael Reagan has written how strongly Sarah Palin reminds him of his adoptive father Ronald Reagan.  I fully concur.  Palin is a political talent of the first order.  Here is my take on her performance in her debate with the hapless Joe Biden:
1. Palin brought home the fact that she and her family lead lives much closer to the lives of middle class Americans than any of the other candidates running on the national tickets, and in a year when Congress and the President have shrinkingly small approval ratings that is important.
2. She ignored some of the questions from the moderator and talked about what she wanted to talk about. Great!!! Political debates aren't academic exercises, they are part of a political struggle and Palin, as opposed to Biden, understood that.