Ronald Reagan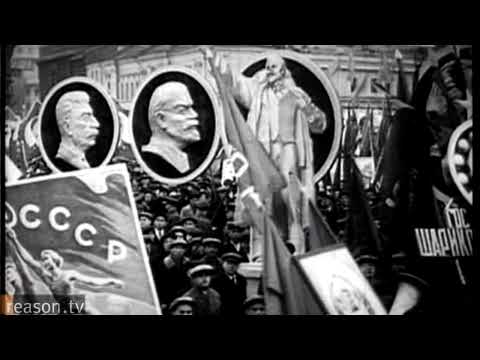 "Over half a century ago, while I was still a child, I recall hearing a number of older people offer the following explanation for the great disasters that had befallen Russia: 'Men have forgotten God; that's why all this is happening.' Since then I have spent well-nigh fifty years working on the history of our revolution; in the process I have read hundreds of books, collected hundreds of testimonies, and have already contributed eight volumes of my own toward the effort of clearing away the rubble left by that upheaval. But if I were asked today to formulate as concisely as possible the main cause of the ruinous revolution that swallowed up some sixty million people, I could not put it more accurately than to repeat; 'Men have forgotten God; That's why all this happened.'"

Alexander Solzhenitsyn
Today is the feast day of Saint Joseph the Worker, instituted by Pope Pius XII on May 1, 1955  as an alternative to the Communist May Day marches.  Today is also the Victims of Communism Day.  Hattip to Ilya Somin at The Volokh Conspiracy who began the campaign to make this day a day to remember the some one hundred million men, women and children murdered by Communist regimes and movements.
On this day we honor the victims of applied Marxism, but we also honor  Pope John Paul II, Ronald Reagan, Alexander Solzhenitsyn, Lech Walesa, Cardinal Mindszenty, Harry Truman, the American fighting man and his gallant allies, and all those other men and women, many known only to God, who led the ultimately successful fight against this abominable tyranny.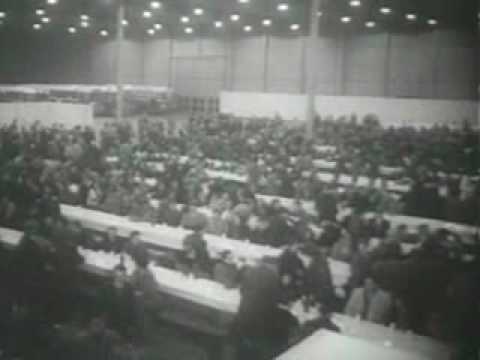 This is a good day to reread Divini Redemptoris, the encyclical, issued on the feast day of Saint Joseph in 1937, in which Pope Pius XI set forth that Communism and Christianity were completely antithetical. Continue reading →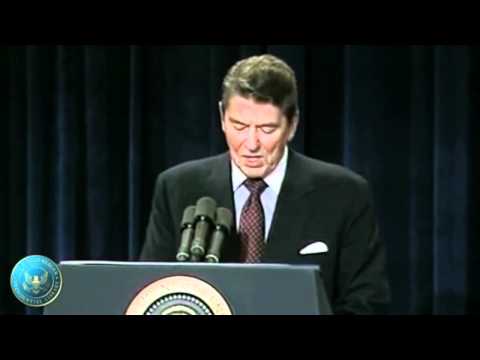 Of all tyrannies, a tyranny exercised for the good of its victims may be the most oppressive. It may be better to live under robber barons than under omnipotent moral busybodies. The robber baron's cruelty may sometimes sleep, his cupidity may at some point be satiated; but those who torment us for our own good will torment us without end, for they do so with the approval of their own conscience.
                                                                                             C.S. Lewis Continue reading →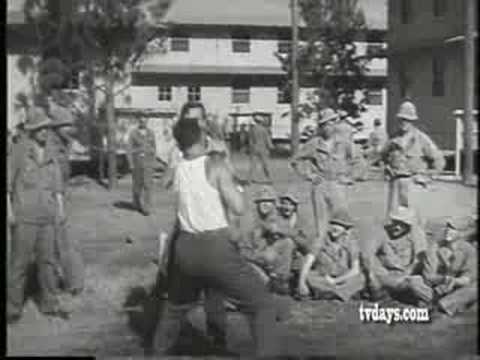 The things that you find on YouTube.  Ronald Reagan in a training film for Army chaplains, For God and Country (1943).  Much higher production values than the average training film, and I found it moving.   Reagan was assigned to the 1rst Motion Picture Unit of the United States Army Air Corps.  During the War it made some 400 training films for the Army.
Yet another social conservative yahoo railing about evil, abortion, and sin.  A guy like this couldn't even sniff the presidency.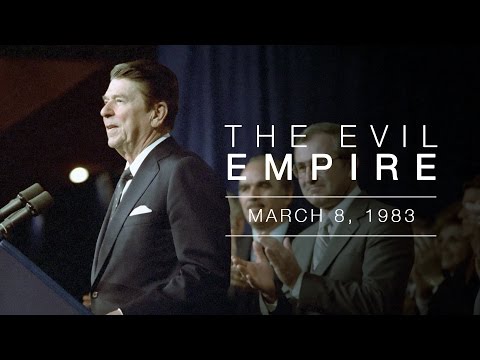 Ht: Right Scoop for the video, and Rush Limbaugh for reminding us about it today.
Ronald Reagan was able to win the Cold War without engaging the former Soviet Union in a terrible military conflict.  Regan understood the nature of the battle.  He called the former Soviet Union 'the evil empire." From his deep religious faith, Reagan well understood that the battle at hand was a battle between good and evil.  He also understood that the Communism of the former Soviet Union, because of its erroneous principles, would eventually collapse.
Although Communism is still a serious problem in China, North Korea,  Cuba and Venezuela;  a new, far more serious enemy is attempting to destroy our nation and our way of life. Radical Islam presents a greater threat than any other form of totalitarianism known to modern history.
Radical Islamic fundamentalism is much more dangerous than any form of Communism, precisely because Islam is a religion whereas communism, although it has religious overtones, is an ideology.  There is a difference between the two systems.
Communists organize riots and protests.  Communists engage in subversive activity.  Communists enslave nations and deny people their most fundamental rights.  Communism has armies and weapons of mass destruction.  All of this is true of the radical Muslims, except for one very important difference: Communists do not blow themselves up; Islamic terrorists do.
Reagan was able to win the Cold War precisely because Communism is an ideology.  But, how will we win the war on terror?
Many have heard the term, The Family That Prays Together Stays Together. Yet, how many are familiar with the life of Father Patrick Peyton, his rosary rallies which drew millions, and Family Theater which he started in Hollywood in 1947 and is still going strong today?  How many are aware that Father Patrick Peyton drew over 1,000,000 people to several rosary rallies in the 1950s. He even drew over 550,000 to a 1961 San Francisco Rosary Rally, six years before the city became a focal point for the 1960s counter culture revolution and subsequent 1967 Summer of Love. As you can see, when we turn our back to faith, we find ourselves going down a very slippery slope. Yet, Father Patrick Peyton was a true visionary. He saw the slippery morals in tinsel town long before the 1960s and knew he needed to do something to counterbalance what was going on. He knew of Hollywood's bad influence and moral collapse long before most realized it, and yet he truly believed that Family Theater would one day bring faith back to Hollywood and all who are influenced by her.
Who was this Renaissance man, a man of wealth and privilege, a man of many letters? Hardly, Father Patrick Peyton CSC came to the US during his teen years, penniless, uneducated and according to the world's precepts harboring little potential. However, before he left the docks of Ireland his mother told him in no uncertain terms that with the Blessed Mother's aid, he could do great things. After doing manual work for the Holy Cross Fathers he was allowed to enter the seminary at Notre Dame. Yet, shortly before he was to be ordained, he received a dire medical prognosis and it appeared that not only was his ordination in question, but his life itself was in peril. He did the only thing he could, pray unceasingly. His prayers were answered and he thanked the Blessed Mother along with St Joseph, both of which he had a strong devotion. He along with his brother was ordained in 1941. Continue reading →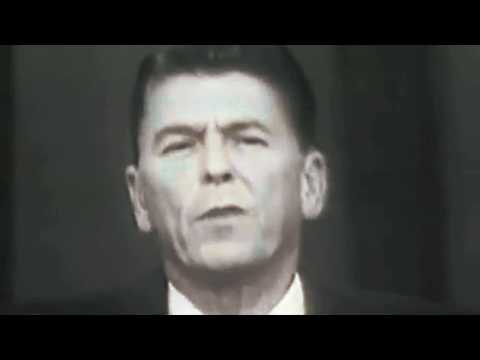 Hattip to Pauli at Est Quod Est.  A rising political storm is coming.
Kathryn Elizabeth "Kate" Smith (May 1, 1907 – June 17, 1986) was an American singer, best known for her rendition of Irving Berlin's "God Bless America". Smith had a radio, television, and recording career spanning five decades, reaching its pinnacle in the 1940s.
Smith was born in Greenville, Virginia. Her professional musical career began in 1930, when she was discovered by Columbia Records vice president Ted Collins, who became her longtime partner and manager. Collins put her on radio in 1931.  She appeared in 1932 in Hello Everybody!, with co-stars Randolph Scott and Sally Blane, and in the 1943 wartime movie This is the Army she sang "God Bless America".
Late in the following video you'll see a young Lt. Ronald Reagan make a cameo.  39 years later President Ronald Reagan awarded Kate Smith the Presidential Medal of Freedom America's highest civilian honor.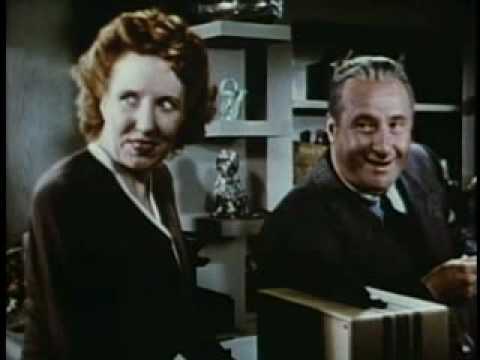 (Biretta tip:  Lucianne)