Ron Paul
Hello TAC. I haven't been posting here as often as I once was since a) I wanted to get a new blog up and running and b) I am also going to be writing for Catholic Stand, and my first piece is appearing tomorrow.
My new blog is called "Liberty & Dignity." It is not an explicitly Catholic blog, but it is devoted to a natural law/rights version of libertarianism called "paleo-libertarianism." I distinguish paleo-libertarianism from other kinds of libertarianism in the following way: the paleo brand explicitly recognizes that liberty is a historical and cultural product as much as it is an abstract ideal, that it requires certain institutional prerequisites and supports, and that taken out of its proper context – like anything else – it can self-destruct. It is close to but not identical with paleo-conservatism.
My first article for Catholic Stand will explain how I believe all of this as a Catholic.
Now, onto the Ron Paul business. Obviously I don't agree with many of the comments left on Paul Zummo's post about Ron Paul being an inherently malicious person. At the same time, I found his comments to be wildly inappropriate and politically destructive, much like Todd Akin's rape comments. His subsequent statements on his Facebook page really didn't improve the situation either.
I am not too happy with his son either, for much different reasons, but you can read my blog to learn more about that.
Here at TAC and Catholic Stand I am going to continue focusing on the two issues that pose the greatest threat to religious liberty in our time: the HHS mandate and the "marriage equality" movement. I expect it will also be necessary to continue defending free markets and private property as our social democratic government continues its assault on both. Many Catholics still believe that they have a religious obligation to support a welfare state and open borders. These beliefs are toxic even if well-intended.
Well, that's all for now. Let the comments roll.
This is how Ron Paul greeted the news of the murder of Navy Seal, Chris Kyle.
Chris Kyle's death seems to confirm that "he who lives by the sword dies by the sword." Treating PTSD at a firing range doesn't make sense

— Ron Paul (@RonPaul) February 4, 2013
And here is Ron Paul attempting damage control:
As a veteran, I certainly recognize that this weekend's violence and killing of Chris Kyle were a tragic and sad event. My condolences and prayers go out to Mr. Kyle's family. Unconstitutional and unnecessary wars have endless unintended consequences. A policy of non-violence, as Christ preached, would have prevented this and similar tragedies. -REP
You know, at some point you just stop typing. Ron Paul should have done that at the words "Mr. Kyle's family." But he had to just double down in order to make a political point.
Perhaps Paul's next step is to pay the man's family a visit to pay his respects where he can tell Mr. Kyle's widow and children that his dad had it coming to him.
A couple of posts at Breitbart's "Big Government" site have resulted in thousands of comments  and intense debate between libertarians and conservatives, and between libertarians themselves over the merits of supporting a third-party/independent alternative to Mitt Romney. Having been involved in third-party politics myself at one point in my life, I am sympathetic to the cause. But given the stakes this November, I've decided to hold my nose and vote for Romney, as I've already posted here at TAC.
I must say, however, in response Kurt Schlichter (the author of the aforelinked pieces) that I regard this as a highly personal choice, and not one that I am willing to guilt others into making. On many of the issues that matter to me and other Ron Paul supporters, Romney is absolutely abysmal and nearly indistinguishable from Obama, whether we are talking about civil liberties, constitutional protection of the lives of American citizens (even the bad ones), foreign policy, monetary policy, and a host of related issues. Those who prioritize such issues cannot be expected to give Romney their vote. There was also the disgraceful treatment of Ron Paul and his delegates by the GOP at the RNC this year. Schlichter would have us basically forget all about it.
With that said, however, when Ron Paul stopped actively campaigning for the GOP nomination, his candidacy in effect came to an end. There certainly is something bizarre about a pledge to vote for a man who by the looks of things would like to settle into a well-deserved, hard-earned retirement from public life. I always suspected that Paul didn't really want to be president. Some see this as a positive trait, and it can be in certain contexts, but men also need leaders. If that makes me sound fascistic, so be it. Human nature is what it is.
So people who accept the reality that Paul is unable or unwilling to capture the nomination and the Presidency are then faced with other options. I've explained my choice, but many others are considering Gary Johnson, and Schlichter is addressing them as well (as well as Virgil Goode, the Constitution Party candidate's supporters). Aside from the fact that Johnson is pro-choice and therefore unsupportable for Catholics, I don't begrudge anyone the right to support either of these men as an alternative to Romney.
The words "Ryan" and "poverty" are almost never more than a few words apart these days. Here at TAC, and elsewhere in the politosphere, Paul Ryan's views on government spending and poverty are just about all anyone can talk about. The main anti-Ryan talking point is that he is a heartless Objectivist who is fundamentally opposed to the interests of "the poor." If the definition of "racist" these days is "anyone who is winning an argument with a liberal", the definition of "Objectivist" these days might be "anyone who is winning an argument with a Catholic liberal."
Personally, I don't think Ryan is "against the poor." But not for the reasons you might think. Many people are defending his budget on the grounds that it does not harm "the poor." While I agree that his budget does not harm the interests of low-income Americans, this is not the primary reason I would defend Ryan's ideology. I have a different reason.
I do not believe poverty exists as a meaningful category in the United States, with some exceptions that I will make clear as I proceed. Very few people in the United States are truly poor, and most of those who are live an environment of such wealth and opportunity that simply defining them as "poor" does not tell us much about their objective status. Lest I suffer the fate of Todd Akin for appearing cruel and insensitive to those who struggle with problems associated with poverty, let me clarify.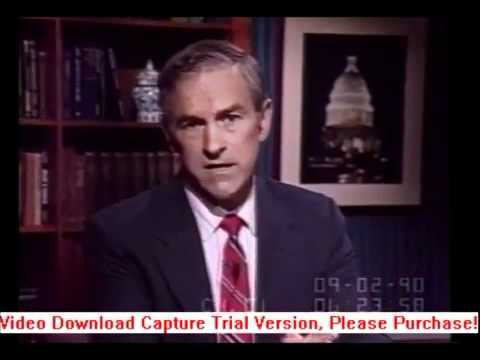 Hmmm, Doctor Delusional's campaign is wondering why they aren't winning any caucuses or primaries:
BOISE, Idaho — Ron Paul's top strategists are confused and frustrated that the wild enthusiasm they see at their campaign rallies and events is not translating into votes.
Thousands turned out to see the Texas congressman at events in Alaska, Idaho and North Dakota in the days before Super Tuesday. Paul said publicly and believed privately that he could win all three states outright. When the votes were counted, though, he finished third in Alaska and Idaho and second in North Dakota.
Paul may still emerge with a big chunk of delegates in the GOP nominating race, but the candidate's much-hyped focus on caucus states has yet to yield an outright victory in any state.
This gap between dreams and reality came to a head during a Wednesday morning conference call for senior staff when the discussion turned to why the campaign keeps underperforming its own forecasts.
"They count the numbers and then they count the votes," said Doug Wead, a Paul senior adviser who was on the call. "Did they get overconfident? … We're digesting that." Continue reading →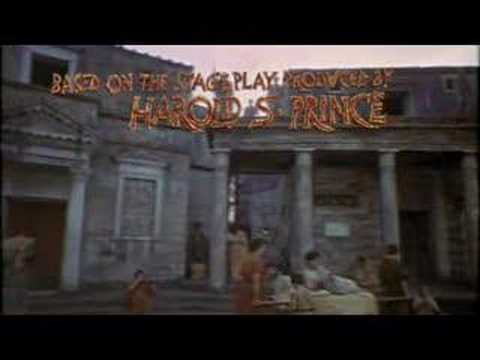 Well, all of the remaining candidates in the Republican fight for the presidential nomination had something to brag about, and to worry about, after last night.
1.  Rick Santorum:
Brag About:  Major bragging rights go to Santorum.  He battled to almost a tie in Ohio, after being outspent four to one by Mitt Romney, in a truly remarkable demonstration that fervent volunteers can largely negate a money advantage.  His wins in Oklahoma, North Dakota and  Tennessee demonstrated that where the Republican party is strongest, unless there is a substantial Mormon population., Santorum also tends to be strongest, and that he has an appeal to the Republican base that is not limited to geography.  He came in a strong second in Alaska, and weak seconds in Idaho and Massachusetts.
Worry About:  He did not win in Ohio and thus any momentum from a near defeat in the Buckeye State will be much less.   Gingrich is giving no sign that he is leaving the race and his vote totals deprive Santorum of victory after victory.
2.  Mitt Romney, a/k/a the Weathervane:
Brag About:  He dodged a bullet by winning, barely, the big prize of Ohio last night.  He won overwhelmingly in Massachusetts.  Toss in victories in Virginia, Alaska, Vermont  and Idaho and it is impossible to argue, as much as I would like to, that Super Tuesday was not a very good night for the Weathervane.  He ran a strong second in Oklahoma, and weak seconds in Tennessee, Georgia and North Dakota.  He continues to amass the most delegates and to be the clear favorite to get the nomination.
Worry About:  Unless his money mud machine is fully deployed, the Weathervane has a great deal of difficulty in winning against a strong candidate, the prime example last night being Ohio where he eked out a one point victory with only a four to one spending advantage.  His victory in Virginia, where 40% of Republicans voted for Doctor Delusional since he was the only not Romney on the ballot, is also troubling for the Weathervane as it shows the depth of the anti-Romney sentiment among rank and file Republicans in a key state in the fall, and is mirrored throughout the nation. Continue reading →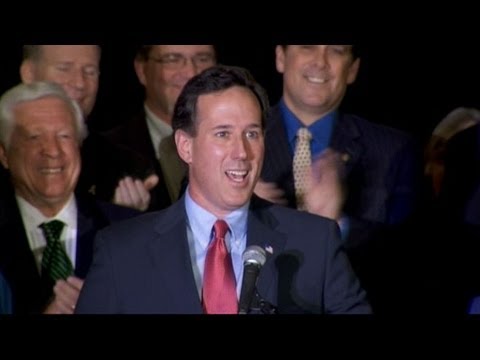 Last night in Missouri Rick Santorum finally got to go one on one against Romney, since Gingrich did not bother to get on the ballot, and the results were devastating to the Weathervane.  Santorum won two to one, garnering 55% of the vote to 25% for Romney, with Ron Paul bringing up the rear with 12%.  Santorum won every county in the state.  The Romney camp will claim that since this was a non-binding beauty contest and that Romney did little campaigning in the state, this is meaningless.  Rubbish!  What does it say about the Romney campaign and its appeal to Republican voters that they lost this badly in a state that has been a bellweather of the nation in most Presidential elections?
However, Missouri was not the end of the bad news for Romney last night.  In the Minnesota caucuses Santorum came in first with a stunning 45% and second was, wait for it, Ron Paul with 27%.  Romney, who won the caucuses by 20 points in 2008, came in third  at 17% with Gingrich being Tail-end-Newt with 11%
To complete the trifecta of woe for the Weathervane last night, we turn to Colorado, a state Romney was supposed to win according to the polls.  In the caucuses, Santorum came in first with 40%, Romney took second at 35%, Gingrich a very distant third at 13%, just edging out Paul at 12%.
So, the night couldn't have been better for Santorum or worse for Romney, but what does it all mean? Continue reading →
I haven't written much of anything about the GOP primary contest, despite the fact I have been following it closely, in part because I found myself so incredibly dissatisfied with all the candidates. However, as the field narrows and appears to be actually competitive, and various people I respect line up behind candidates, it seemed like it was time to come out of the closet as something I'm not very enthusiastic about being: a Romney supporter.
This is not because I'm particularly fond of Romney. I don't trust him a great deal, I'm not clear how solid any of his principles are other than his conviction that he should be president, and I don't find him particularly inspiring. As various candidates have had their five minutes of popularity for the achievement of not being Romney, I kept hoping that one of them would manage to pull ahead and show some stature. I was particularly hopeful about Rick Perry, but he just didn't seem able to run a campaign.
So why support Romney?
I'll start with the positive. While I'm not enthusiastic about Romney, I think that most of what the GOP needs in order to oust Obama this year is simply a credible alternative who doesn't scare people too much. Given how bad the economy is and how unpopular some elements of his policy have been, "not Obama" can be a solidly popular candidate by that virtue alone. Continue reading →