Rick Santorum
You want to know why Republicans are possibly going to lose the White House this year, despite an environment in which the GOP nominee should be all but guaranteed victory?  Republican voters have become incapable of comprehending the larger picture, and have swallowed media narratives hook, line, and sinker.  The perfect distillation of this is evidenced on this thread on the blog Legal Insurrection.  Professor William Jacobson is a Gingrich supporter, so he has reason to take down Ann Coulter's idiotic "Three Cheers for Romneycare" column.  Of course Jacobson un-ironically accuses Coulter of deflection, a curious charge for someone who himself has twisted logic in order to boost Gingrich.  But that's neither here nor there.
What really struck me was this exchange in the comment section.
Here is a Santorum supporter speaking up:
I admit that Mitt is sub-standard. What I dont get is (aside from the several here with clearly anti-Mormon bigotry) why sub-standard Newt should be the overwhelming favorite.

When I caucus next Tuesday (Colorado) – unless the Paulbots are out in force – I will vote for Santorum… because both Romney and Gingrich have huge non-conservative faults. This site has seemingly become dedicated to taking down Romney for the sake of Gingrich. I've yet to hear a persuasive argument why I should overlook Gingrich's equally glaring faults.
A very good question.  Here is the response he received:
Oh for God's sake, Bain, I like Santorum too, but look at the numbers. He's just NOT going to rise.
Period.
This is the weaning, and Santorum doesn't cut it.
Love the guy, but move on.
Please.
It's like picking players on a team: You WEAN.
Well that's a really convincing argument.  Shockingly, bains ain't buying it.
Let me see if I have this right…

You want me to not vote for a candidate that I like… in favor of a candidate that I don't like, so that the candidate that you hate will fail (well aside from Ron Paul).
The only argument in favor of Romney is his electability. His supporters really have nothing else to fall back on.  Well, Gingrich supporters are really not much better.  Their only argument is that Gingrich is the only person that can take down Romney.  They seem willing to concede that Santorum is the superior candidate – he just can't win.  Well, that's a self-fulfilling prophecy.  If you deem that a candidate cannot win and refuse to vote for him, well guess what?  He can't win.
It's a strange game that GOP voters are playing.  They are basing their voting decisions not on who they deem to be the best candidate, but rather are voting for people who they think other people will be voting for.  So I actually have to take back a bit of my opening premise.  It's not that Republican voters aren't trying to look at the big picture, they're just doing a terrible job of it.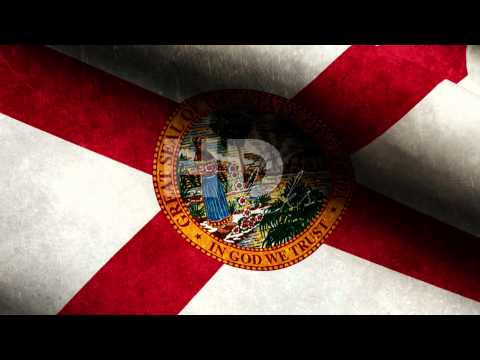 Coming out of his strong victory in South Carolina, Newt Gingrich had a golden opportunity in the Sunshine State to deal a deathblow to the Romney campaign.  Defeat Romney a/k/a the Weathervane in a large state like Florida, and the main rationale of the Romney campaign, electability, would be shattered.  If Gingrich had won the state he would  haven been the clear frontrunner and Romney would have been wondering whether he would be too old to try again in 2016.  Instead, Romney has won, and appears to have won strongly.  What happened? Continue reading →
The AP reports.
Republican presidential hopeful Rick Santorum canceled his Sunday morning campaign events and planned to spend time with his hospitalized daughter.

"Rick and his wife Karen are admitting their daughter Bella to Children's Hospital of Philadelphia this evening," spokesman Hogan Gidley said in a statement Saturday night, adding "Rick intends to return to Florida and resume the campaign schedule as soon as is possible."

Santorum had been scheduled to appear on NBC's "Meet the Press" and attend church in Miami. Officials did not cancel Sunday's afternoon events in Sarasota and Punta Gorda.
Please keep the Santorum family in your prayers.
The 2012 presidential election cycle is truly one of the most depressing things to behold.  Neither of the top two candidates in the Republican field are particularly appealing, and the incumbent President has made Franklin Pierce and James Buchanan look like George Washington and Abraham Lincoln.  Meanwhile, for all the bluster about the Establishment choosing our candidates (a charge not wholly without merit), conservatives have done themselves no favors by engaging in ridiculous character assassinations of any candidate who is not one hundred pure and good – meaning all the candidates.  Meanwhile, superficial bluster about being a conservative is taken more seriously than actual conservative governing records in big states.
To top it all off, the only conservative left in the race is barely gaining any traction, even when dismantling his opponent in exchanges such as this.
That was far from the only highlight for Santorum.  While Newt and Mitt were busy tearing each other apart for every perceived slight, Rick brought some common sense into the debate.
I don't think Mitt Romney and Newt Gingrich have helped themselves with their terse exchanges on illegal immigration and Fannie & Freddie.

Apparently, Rick Santorum didn't think so either. He said there was nothing wrong with Newt using his knowledge of Congress to help advise companies and then said there was nothing wrong with Romney making money. Santorum then implored Mitt and Newt, "Leave that alone and focus on the issues," to strong applause.
Ah, but Senator Santorum is unelectable, according to the all the wise pundits.  There's no way he could possibly be more electable than the guy who was once portrayed as the "Gingrich who stole Chrismas," and who has a 2:1 unfavorable to favorable gap in the polls.  And he's certainly not as electable as the guy who is so darn appealing that Republicans are climbing over themselves to pick anyone else but him to be the nominee, and who has an electoral record that makes the Detroit Lions look like a juggernaut.  Santorum lost his last election by 18 points, and as we all know someone that unpopular can't ever recover.  No, we need to nominate the guy who left office with a 34% favorability rating, and who didn't lose his bid at re-election because he didn't even bother, knowing he was going to get destroyed.  Failing that, we can nominate the guy whose own caucus ran him out of Washington, DC.
But Santorum is unelectable.
We also know Santorum is also unelectable because he holds social views outside of the mainstream.  For instance, Santorum has this notion that marriage is an institution for one man and one woman.  This is such an insane notion that it is only shared by a majority of the American population and the current occupant of the White House.  You see, the problem with Santorum is that, unlike President Obama, he really means it.  As was discussed a couple of weeks ago at Creative Minority Report, Santorum is actually sincere in his beliefs.  So while he might hold policy positions that are identical with the rest of the field, he is the one being mocked because, well, he actually believes what he is saying.
One of the things that occurred to me recently that only augmented my political depression is that Gingrich does hold one electoral advantage over Santorum.  The fact that Gingrich is a twice-divorced man with a checkered past while Santorum is a faithfully married man and father of seven means that independents won't fear Gingrich as much on social issues.  That's right – actually being a man of unquestioned personal morality is an electoral disadvantage, because that just makes you seem all the more scaaaaaary.  Thank goodness our elections are decided by the sorts of people who think it's just creepy that other people think that all life is precious, even lives conceived during rape.
So excuse me if I sit this dance out.
Update:  Great piece by Daniel Allott that discusses "Santorum Derangement Syndrome" and the problems that sincere politicians face.  H/t: Dale Price.
I haven't written much of anything about the GOP primary contest, despite the fact I have been following it closely, in part because I found myself so incredibly dissatisfied with all the candidates. However, as the field narrows and appears to be actually competitive, and various people I respect line up behind candidates, it seemed like it was time to come out of the closet as something I'm not very enthusiastic about being: a Romney supporter.
This is not because I'm particularly fond of Romney. I don't trust him a great deal, I'm not clear how solid any of his principles are other than his conviction that he should be president, and I don't find him particularly inspiring. As various candidates have had their five minutes of popularity for the achievement of not being Romney, I kept hoping that one of them would manage to pull ahead and show some stature. I was particularly hopeful about Rick Perry, but he just didn't seem able to run a campaign.
So why support Romney?
I'll start with the positive. While I'm not enthusiastic about Romney, I think that most of what the GOP needs in order to oust Obama this year is simply a credible alternative who doesn't scare people too much. Given how bad the economy is and how unpopular some elements of his policy have been, "not Obama" can be a solidly popular candidate by that virtue alone. Continue reading →
After a recount, the vote tally from the Iowa Caucuses show that Rick Santorum defeated Mitt Romney by a whopping 34 votes.  Previously Romney had been declared the winner by eight votes.
In the grand scheme of thing, this means little.  It doesn't change the delegate vote one iota.  It does mean that the talking point that Romney won both Iowa and New Hampshire needs to come to a halt.  It is funny to read stories about this development suggesting that the Iowa caucuses were a split a decision, yet when Romney was considered to have won there was no such talk.  He might as well have won by 8,000 votes judging by some of what was said in the aftermath.
I do note that there seems to be a lot of confusion about the vote tally.
The deadline for final certification of the results was Wednesday. Party officials said eight precincts failed to follow the rules and fill out the official forms on caucus night, meaning those results can never be certified, while other precincts turned in forms that didn't meet the legal requirements.
And yet we continue to allow this state to have over-sized influence on the nomination process.  Are we prepared to just ignore Iowa yet?
It has become accepted as a matter of fact in some circles that Rick Santorum is completely unelectable in a general election.  He is so outside the mainstream that Barack Obama would simply wipe the floor with him.  I've even seen it asserted by more than one commenter than Santorum wouldn't even match Walter Mondale's electoral vote total.
The more extreme claim is patently ludicrous to anyone even remotely familiar with America's political landscape.  I would suggest that, at a minimum, no Republican candidate can lose the following states in the upcoming presidential election:  Alabama, Arkansas, Georgia, Idaho, Kansas, Kentucky, Louisiana, Mississippi, Montana, North Dakota, Nebraska, Oklahoma, South Dakota, South Carolina, Tennessee, Texas, and Utah.  I've left out states like Alaska and West Virginia that I think are longshots for Obama as well.  That's not exactly Mondale territory – that's not even Dukakis bad.
Fine, you say, Santorum won't lose every state.  He still can't hold the line in swing states like Ohio, Florida, Virginia, Missouri and others.  He is just too extreme for these states.
Really?  So the guy who won statewide election in a leaning-Democratic swing state twice has no shot in leaning-Republican swing states?  Yes, I know that Santorum lost by 18 points the last time he ran in Pennsylvania, and that should not be so casually dismissed.  But he did win twice, and he ran as a conservative no different from the man he is now.
As for Santorum's 18 point loss – yes, it is bad and it looks strange that someone who lost by such a large amount in his last election could possibly win the presidency.  I would just note that in November 2006 Mitt Romney's approval rating in the state of Massachusetts stood at 34 percent.  The only reason he was not shellacked in his re-election effort is because he didn't even attempt to run again.
Just saying.
I'm going to need to recant my placement of RedState at the top of my favorite blogs list.  Now that Rick Santorum has emerged as probably the leading not-Mitt candidate in the GOP presidential sweepstakes, they, along with a few other conservative websites, have gone absolutely bananas over the prospect of Santorum becoming a leading candidate.  Sure, they all hate Mitt Romney, but can we truly tolerate a candidate who says extremist things like this:
This whole idea of personal autonomy, well I don't think most conservatives hold that point of view. Some do. They have this idea that people should be left alone, be able to do whatever they want to do, government should keep our taxes down and keep our regulations low, that we shouldn't get involved in the bedroom, we shouldn't get involved in cultural issues. You know, people should do whatever they want. Well, that is not how traditional conservatives view the world and I think most conservatives understand that individuals can't go it alone.
My goodness.  I can just see Santorum delivering these remarks on a balcony with a hammer and sickle proudly displayed behind him.  Did he also poound a shoe on the podium, because the man must surely be just shy of being an out and out Communist.
Jeff Emanuel has unearthed two more shocking quotes that reveal Santorum's obvious Stalinist tendencies. Continue reading →
The mocking of the Santorums for the manner in which they grieved over the death of their new-born son Gabriel Michael Santorum by Alan Colmes and Eugene Robinson has been explored in two previous posts here at TAC, and they may be read here and here.  Ross Douthat tackled the subject in the New York Times:
But if the attacks on the Santorums' personal choices were incoherent (so incoherent, in fact, that both Colmes and Robinson soon backtracked), they were also entirely characteristic of our moment. This is the second consecutive election cycle in which a Republican politician has endured a bizarre obstetrics-related controversy; last time, we had the various conspiracy theories surrounding Sarah Palin's pregnancy and her Down syndrome son.
In a sense, one could say that these kinds of invasive debates become inevitable once the traditional zone of privacy around public figures collapses. But it would be more accurate to say that the zone of privacy has collapsed precisely because of the deep moral divisions that these kinds of controversies reveal.
Privacy is a luxury of moral consensus. Nobody would have thought to politicize the premature birth and death of John F. Kennedy's son Patrick, because abortion wasn't a polarizing issue in the America of 1963. But if a white politician in the Jim Crow South had married a black woman, the relationship would inevitably have been seen as a political gesture as well a personal decision.
Today, we are less divided over race, but more divided over sex and reproduction. In a country that cannot agree whether fetuses are human beings, even questions like how to mourn and bury a miscarried child are inevitably freighted with ideological significance. Likewise, in a country where the majority of Down syndrome fetuses are aborted, the mere act of carrying a child with a genetic disorder to term — as both the Palins and the Santorums, whose daughter Bella has Trisomy 18, have done — feels like a political statement.
Go here to read the rest.  The column is a good restrained look at this issue.  What is truly interesting however, are the comments reacting to the column.  Almost uniformly, they are completely unsympathetic to Santorum and his family, and most say that his beliefs against gay marriage and abortion are so despicable that he is fair game for this type of criticism.  A random sample: Continue reading →
My co-blogger Paul has an excellent post here detailing the attack by Leftist commentator Alan Colmes on the Santorums for bringing their dead newborn son home so that their children could see their brother, Gabriel Michael Santorum, and the family could mourn together and spend one night with him.  Colmes swifty apologized.  Now another Leftist, Eugene Robinson, who gets paid to scribble columns for the Washington Post and to utter nonsense on MSNBC, has attacked Santorum on this score in a video which you may view here.
It would perhaps take a psychologist rather than a political analyst to explain fully why Leftists today feel free to villify their political opponents in the most personal ways imaginable, but I think Patterico at Patterico's Pontifications gets close to the nub of the matter: Continue reading →
I've never much cared for Ann Coulter, but her column today shreds whatever remaining credibility she had.  Her attacks on Santorum in particular reek of anti-Catholicism.  Thankfully Jay Anderson has fisked her so that I don't have to (Jay's comments in red).
… Santorum is not as conservative as his social-issues credentials suggest. He is more of a Catholic than a conservative [ED: Apparently, being "more of a Catholic" - i.e. taking one's faith seriously - is supposed to be a bad thing.], which means he's good on 60 percent of the issues[ED.: Got that? Being Catholic automatically means being "wrong"on 40% of the issues in the mind of Coulter. At least she's honest about her bigotry.], but bad on others, such as big government social programs. He'd be Ted Kennedy if he didn't believe in God. [ED.: Yeah, that Santorum is JUST LIKE Ted Kennedy. Wait. What could the conservative Santorum POSSIBLY have in common with the uber-liberal late Ted Kennedy? Oh yeah. That whole Catholicism thingy - being beholden to the Pope, or something like that. Any doubts about how Coulter feels about Catholics now?]

Santorum may not be a big spender as far as professional politicians go [ED.: Or, for that matter, as far as your big-government, health-care mandating RINO boy, Dullard Flip Rino, goes.], but he is still a professional politician. In 2005, one of his former aides described him as "a Catholic missionary who happens to be in the Senate." [ED.: I, for one, think the Senate could use a few more such statesmen who are committed to renewing our culture, promoting virtue and traditional family values, and prizing service to others in the common good. Apparently, these things have no place in the selfishly individualistic, objectivist AynRandland that Coulter envisions for our society.]

The Catholic missionary was fantastic on issues like partial-birth abortion, but more like a Catholic bishop [ED.: Ah, there we go. What anti-Catholic screed would be complete without a few shots at the hierarchy in the form of Bishop-bashing?] in his support for No Child Left Behind, the Medicare drug entitlement program (now costing taxpayers more than $60 billion a year), and a highway bill with a Christmas tree of earmarks, including the famous "bridge to nowhere." [ED.: I was unaware that the Bishops had taken a formal position in support of any of these measures. Not sure they've really taken much of an interest in Alaska road projects, for example. But why let that get in the way of slapping the Bishops around?]
More at the link.
If I may add, her attacks on Rick Perry are just as poorly thought out.
Rick Perry is not electable as president for three reasons: First, he seems too much like Bush;
Only to dimwitted individuals who can't look past the fact that he's from Texas and speaks with a midwest Texas twang.
second, he gave illegal immigrants in-state tuition;
Really?  I mean really?  This is supposed to be a disqualifying position?  Also, he didn't just give them in-state tuition discounts – the communist bastion known as the Texas legislature, by an overwhelming majority, did.  Meanwhile, Coulter supports the guy who gave Barack Obama the model for his health care overhaul.
But yeah, Perry signing the in-state tuition discount for illegals is completely disqualifying.
and, third, uh, oops … I can't remember the third reason.
Oh!  Oh!  Get it?  It's because Perry had that brain freeze at the debate.  That's a completely original joke from Ann Coulter that hasn't been made a couple of hundred times already by people with far more wit.
Ten years ago National Review gave Coulter the boot for her post-9/11 column.  With such slipshod reasoning as displayed here, I think they'd be ready to welcome her back with open arms.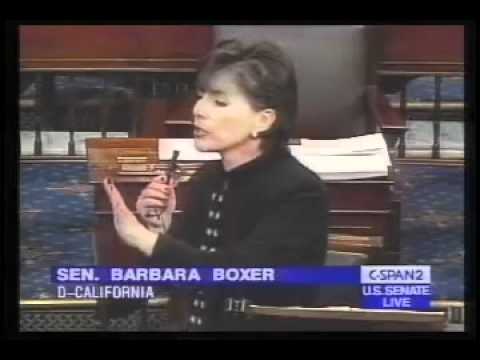 Rasmussen is first out of the gates with a national poll of the Republican candidates following Iowa.   Santorum has risen 17 points to 21% with Romney at 29%.  Gingrich is at 16% and Ron Paul is at 12%.  Jon Huntsman and Rick Perry are both at 4%.   Romney seems incapable of moving out of the twenties in any of the national polls on the Republican nomination.  Santorum has a lot of room to grow, and Romney seems to have hit a firm ceiling for his support in regard to the nomination race.