Rick Santorum
Jennifer Rubin sent a strong message today.  She wants Mitt Romney to know that she's got his back every bit as much as Ann Coulter.
Rubin makes a lot of hay over the fact that Rick Santorum never visited Afghanistan, and has not said that he would go to Afghanistan were he the nominee, a promise that Mitt Romney made a few days ago.  Santorum made a pretty compelling case as to why:
And I'm not too sure making the trip Afghanistan is necessarily anything other than what it looks like: a show. And what I'm looking at is trying to, you know, make sure that we successfully win this nomination
Sounds right to me.  There is nothing to be gained for anyone by the candidates flying to Afghanistan for some pr stunt.  But that's not how Rubin sees it. Continue reading →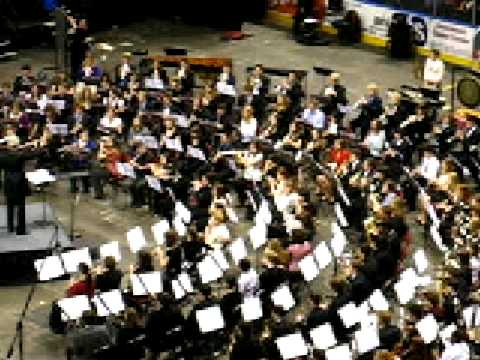 By thy rivers gently flowing, Illinois, Illinois,
 O'er thy prairies verdant growing, Illinois, Illinois,
 Comes an echo on the breeze.  
Rustling through the leafy trees,
 and its mellow tones are these, Illinois, Illinois,
 And its mellow tones are these, Illinois.
From a wilderness of prairies, Illinois, Illinois,
Straight thy way and never varies, Illinois, Illinois,
 Till upon the inland sea,
  Stands thy great commercial tree,
 turning all the world to thee, Illinois, Illinois,
 Turning all the world to thee, Illinois.  
When you heard your country calling, Illinois, Illinois,  
Where the shot and shell were falling, Illinois, Illinois,
 When the Southern host withdrew,
 Pitting Gray against the Blue,  
there were none more brave than you, Illinois, Illinois,
 There were none more brave than you, Illinois.
Not without thy wondrous story, Illinois, Illinois,
 Can be writ the nation's glory, Illinois, Illinois,
 On the record of thy years,
 Abraham Lincoln's name appears,
 Grant and Logan, and our tears, Illinois, Illinois,
 Grant and Logan, and our tears, Illinois.
As was tweeted by a few individuals, it is remarkable that a conservative, Catholic, Republican – who largely rejects JFK's sentiments on religion in the public square to boot – won primaries in Alabama and Mississippi.  It's also becoming evident that exit polling means squat with regards to Rick Santorum.
Mitt Romney continues to be the weakest front-runner imaginable.  It was funny to listen to John Batchelor and his parade of insiders smugly dismiss Santorum's victories and chat away about the inevitability of Romney's nomination while Santorum was winning two southern states in which Romney finished third.  Yes, Romney still has an edge, and with victories in American Samoa and Hawaii Santorum's delegate edge last night was minimal.  But Romney has far from sealed the deal.
Speaking of Romney, his gaggle of supporters truly marked themselves by their utter gracelessness in defeat.  As Mark Levin said, Romney supporters are quickly becoming as obnoxious as Ron Paul supporters.  It's true that partisans of all of the candidates can be particularly blind to their own candidate's faults and to exaggerate the foibles of the others, but Romney supporters in all corners of the internet have been particularly bitter and have done little to actually sway others to their side.  What might explain this phenomenon is that unlike the others, Romney voters aren't particularly enamored with their candidate and are instead motivated by either dislike of the other candidates and/or fear that any other candidate would lose the general election.  So they don't really have any convincing arguments to make on behalf of Romney, but instead they kick and stomp their feet every time Romney fails to win a primary.  I would suggest that calling those of us who don't vote for Romney a bunch of hayseed hicks, and suggesting that social cons be banished from consideration this election might just not be a winning strategy.  Just saying.
As for Newt, there is absolutely no compelling reason for him to stay in this race.  He won his home state, the state neighboring his home state, and has otherwise been a distant consideration save for the states he lost last night in the south.  Rick Santorum already had a slight lead in Louisiana, and I think that last night's victories just about clinches the state for him (though that's a rather dangerous prediction considering the wildness of this primary season thus far).  That being said, his reasoning for staying in is not all that outrageous.  He suggested that he didn't want Romney to concentrate all of his fire on Santorum, something I said not that long ago.  And while he has no realistic shot to win the nomination before or even during the Republican convention – is a brokered convention really going to nominate the guy with the third most delegates coming in? – he might be able to prevent Romney from securing the necessary number of delegates, and that seems to be his primary goal.  After all, not all of his supporters will switch to Santorum.  By staying in the race he is hurting Santorum, but he's also hurting Romney by picking off a few delegates.  Take away Gingrich from last night, and both Santorum and Romney would have won more delegates.  That would have inched Romney closer to the nomination.
On the other hand, I don't suppose Gingrich contributors are going to be all that enthused to continue propping up a candidate who has no intention of actually winning, and is instead motivated by nothing more than spite.  Also, as was discussed last night, even if Romney fails to secure the precious 1,044 delegates by the time Tampa rolls around, he'll still be the favorite at a brokered convention if he is significantly ahead of Santorum.  There is no magical candidate that will emerge from the ashes of a brokered convention.  It's either going to be Romney or it's going to be Santorum.  Every delegate that Santorum doesn't win from here until the convention is just as good as a delegate for Romney under a brokered convention scenario.  If Santorum remains fairly close in the delegate count while neither candidate has the necessary majority, then Gingrich can play kingmaker at the convention.  He would be well-advised to drop out sooner than later if he wants to achieve his twin objection of derailing Romney and having a hand in deciding the eventual nominee.
Rick Santorum's campaign has been truly remarkable.  From being a defeated two term Senator from Pennsylvania, on a Quixotic no cash campaign for President which no observer, including the writer of this post, thought he had any chance of doing anything with other than being an asterisk, he has become the leader of Republican conservatives opposed to the nomination of Romney, aka the Weathervane.  Last night's dual victories in Alabama and Mississippi underlined this. Continue reading →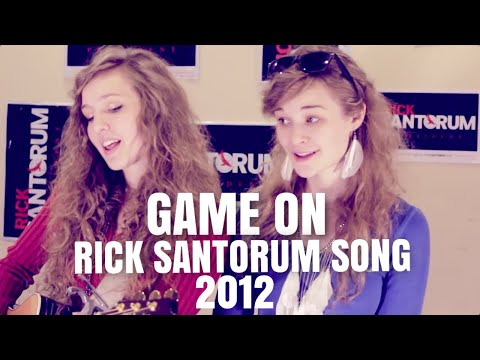 Rick Santorum today won the Kansas Caucuses, which gives him momentum going into the Mississippi and Alabama primaries next Tuesday.  He was the only candidate to campaign in the State, and he comes away from the land of Dorothy with approximately 53% of the vote, and at least 25 of the 40 Kansan delegates.
The divide between the truth of the election results and the punditry of the mainstream media is seemingly growing every major primary election night. Perhaps none more than the recent Super Tuesday results, especially those of Ohio. How could it possibly be that Rick Santorum, the former Pennsylvania Senator won the youth vote, all voters under 44, and the married women vote? If one listens to the mainstream media, especially that of NBC, MSNBC and the New York Times one would think the only people voting for Rick Santorum would be rust belt pre-Vatican II ordained Catholic priests, and an amalgamation of southern characters such as Jed Clampett, Mr. Haney, as well as some assorted extras from the set of Deliverance. However, the true exit poll results tell us something quite different.
The mainstream media seemed shocked that Rick Santorum didn't win the Catholic vote and won the Evangelical Vote as well as the others I indicated earlier; young people and married women. I want to delve into the nitty grtty of the statistics and demographics in a few paragraphs but first let me give you some background on those in the heartland who became liberals even though they grew up in GOP circles and folks like myself who became conservative after growing up in a Democratic household.
I grew up in a working class steel and railroad town in Ohio. My family, like many around us was Democrat in party affiliation and social conservative in our mindset. I was educated in Catholic schools (during the 1970s & 80s) and though it was the warm fuzzy era of Catholic education, our nuns and lay teachers never completely bought into the liberal model that was so the rage in cool, upscale areas. Continue reading →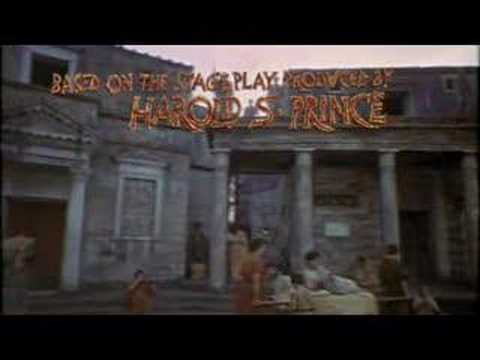 Well, all of the remaining candidates in the Republican fight for the presidential nomination had something to brag about, and to worry about, after last night.
1.  Rick Santorum:
Brag About:  Major bragging rights go to Santorum.  He battled to almost a tie in Ohio, after being outspent four to one by Mitt Romney, in a truly remarkable demonstration that fervent volunteers can largely negate a money advantage.  His wins in Oklahoma, North Dakota and  Tennessee demonstrated that where the Republican party is strongest, unless there is a substantial Mormon population., Santorum also tends to be strongest, and that he has an appeal to the Republican base that is not limited to geography.  He came in a strong second in Alaska, and weak seconds in Idaho and Massachusetts.
Worry About:  He did not win in Ohio and thus any momentum from a near defeat in the Buckeye State will be much less.   Gingrich is giving no sign that he is leaving the race and his vote totals deprive Santorum of victory after victory.
2.  Mitt Romney, a/k/a the Weathervane:
Brag About:  He dodged a bullet by winning, barely, the big prize of Ohio last night.  He won overwhelmingly in Massachusetts.  Toss in victories in Virginia, Alaska, Vermont  and Idaho and it is impossible to argue, as much as I would like to, that Super Tuesday was not a very good night for the Weathervane.  He ran a strong second in Oklahoma, and weak seconds in Tennessee, Georgia and North Dakota.  He continues to amass the most delegates and to be the clear favorite to get the nomination.
Worry About:  Unless his money mud machine is fully deployed, the Weathervane has a great deal of difficulty in winning against a strong candidate, the prime example last night being Ohio where he eked out a one point victory with only a four to one spending advantage.  His victory in Virginia, where 40% of Republicans voted for Doctor Delusional since he was the only not Romney on the ballot, is also troubling for the Weathervane as it shows the depth of the anti-Romney sentiment among rank and file Republicans in a key state in the fall, and is mirrored throughout the nation. Continue reading →
Despite losing by three percentage points in Michigan on Tuesday night, Rick Santorum could claim a small moral victory.  Because Michigan awards its delegates proportionally, Santorum and Mitt Romney walked away with 15 delegates each.
Or so we all thought.
Well lo and behold the Michigan Republican establishment got together and made sure that didn't happen.
On a 4-2 vote, the Michigan GOP's credentials committee met Wednesday night and awarded both of the state's at-large voting delegates to the party's national convention to Romney — who won the popular vote 41%-38% over his chief rival, Rick Santorum.

Based on earlier explanations to reporters and the campaigns that the party's rules said the at-large delegates would be awarded proportionally, it had been expected that each candidate would get one at-large delegate.

. . .

Saul Anuzis, one of six members of the credentials committee, said the credentials committee voted in early February to award both at-large delegates to the winner of the popular vote.

Republican Party spokesman Matt Frendewey said he didn't do a good job explaining the rules to reporters.

"I just didn't explain it clearly enough," he said.
You see it was all just a big misunderstanding.  They always meant to award both at-large delegates to the winner of the popular vote.  Nothing to see here.  The native son won after all.  Have fun in Ohio.
Unfortunately for Anuzis (who at one point came close to heading the RNC), not all Romney supporters are this dishonest.
Not to former Attorney General Mike Cox, a member of the committee, who said the vote doesn't pass the smell test.

"I have this crazy idea that you follow the rules," Cox said. "I'd love to give the at-large delegates to Mitt Romney, but our rules provide for strict apportionment."

Cox supported Romney and even acted as a surrogate for the candidate on several occasions during the last three weeks. He was one of two "no" votes Wednesday night — along with attorney Eric Doster. Voting for the distribution of delegates to Romney were party Chairman Bobby Schostak, Anuzis, party Co-chairwoman Sharon Wise and party official Bill Runco.

Cox figures the issue will become moot when Romney does well on Super Tuesday, when 10 states hold primaries and caucuses next week.

"But this niff-nawing over one delegate doesn't help him," Cox said.

He acknowledges that there was discussion of giving the popular-vote winner both at-large delegates, but that it didn't get written into the rules.
Obviously Mr. Cox's ears must have had a typo during that discussion.
So we have further proof that Mitt Romney is such an incredibly awesome hurricane of a candidate that party insiders have to change the rules post facto in order to give him a victory in his native state.
One would like to think that by now Romney and company have done enough to repel any Republican voter from even considering voting for Romney.  HA!  Romney now commands a 16-point lead according to Rasmussen, and has all but erased Rick Santorum's lead in Ohio, and now leads in Washington state.
I don't know what to say.  In light of the events that transpired yesterday I made a vow that I was no longer going to hector those whom I normally agree with about this election.  It doesn't mean that I won't continue to try and do everything in my power to help Santorum get the nomination, but I'm done banging my head against the wall.  It is what it is.
What could have been a very bad night for Mitt Romney, a/k/a The Weathervane, turned out to be mixed.  He won handily in Arizona, a state none of his opponents seriously contested.  In Michigan he dodged a bullet by eking out a 3 point victory over Santorum  The problem for the Weathervane is that Michigan should have been one of his strongest states, a state where his father was governor, and which he won by nine points in the Republican primary in 2008.  Outspending Santorum three to one, he barely won a victory in a state which should have been his going away.  Ironically he owed his victory to the fact that his old nemesis Gingrich stayed in and deprived Santorum of a winning margin. Continue reading →
I recently completed Rick Santorum's It Takes A Family.  I quipped on Twitter that had I read this before the campaign started then Santorum would have been my top Rick pick before that other Rick entered the race (though I still maintain that Governor Perry would have been an outstanding nominee, but no need to go there).  At times Santorum slips into politician speak – you know, those occasions when politicians feel compelled to tell stories of individual people in order to justify some larger agenda.  And some of the book is a little plodding, especially when he gets into wonkish mode (which fortunately is not all that often).  Those quibbles asides, there are large chunks of this book that could very well have been written by yours truly.  That isn't meant to be a commentary on my own genius, but rather a way of saying I agree with just about everything this man has to say.
The book title really says it all.  The heart of Rick Santorum's political philosophy is the family, meaning that to him strong families are the heart of any functioning society.  The family has been undermined both by big government programs and by the culture at large.  Santorum mocks the "village elders" who view more government programs as the solution to all problems.  Santorum acknowledges that many of the problems we face don't have quick and easy fixes, and often no legislative action can be taken.  Santorum offers a series of small policy proposals that are aimed at giving parents and individuals in tough economic circumstances some tools to help, but he also emphasizes the doctrine of subsidiarity.  Ultimately we must rely principally on local institutions, starting with the family.
Santorum understands what even some on the right fail to appreciate, and that is we can't divorce social issues from economics.  The breakdown of the family coincides directly with economic hardship.  If we want a healthier economy, we need healthier families.  It's a central tenet of conservatism that is somehow ignored by large swathes of the political right.
His approach to politics can be summarized in a passage on page 341 of the hardback edition: Continue reading →
Some in the mainstream media are so angry about the existence of faithful Catholics that they can't help themselves in becoming unhinged. I will reference the main points, but suffice to say that I could write a book on the subject. These latest quotes have caused me to scramble to get information to my editor so as to include at least some of this in my upcoming book; The Tide Continues To Turn Toward Catholicism, a follow up to my first book.  For starters it seems some in mainstream media are so ignorant of religion that even though 90% of Americans belong to some form of Christianity, Judaism and Islam, which all believe that evil is manifested through a figure known as Satan, the media still finds it in their power to mock anyone who thinks evil exists. Some in the media seemed to take glee in pouncing on Catholic and former Pennsylvania Senator Rick Santorum. He was called a kook, a nut, deranged, a mullah and an ayatollah, not by nameless posters on leftwing blogs but named writers in serious newspapers.
Leading the charge was that maven of militant secularism and angry people everywhere Maureen Dowd. Here are some of the spoiled nuggets from her dung heap. She calls Santorum a "mullah" who wants to take, "women back to the caves." She goes on to deride anyone who actually believes in the teachings of the Catholicism that she once practiced.
Never one to miss a chance at apostasy and heresy; Chris Matthews entered the fray with both of his tingling legs.   Matthews claimed the reason the Catholic Church is growing is because homophobic converts are coming into the Church. It would appear that Mr. Matthews is off his meds. Has anyone ever informed mister leg tingler that groups like Courage; the Apostolate run by those who are same sex attracted, is a rapidly growing organization with men and women from all walks of life? They feel the comfort and assurance of living in God's chaste plan for their lives. The New York Times of all papers did a favorable story on Eve Tushnet, a popular Catholic writer who has ties to the group. She is a successful woman and an Ivy League grad. Are these militant secularists going to claim that she is homophobic?
David Gergen and Donna Brazile (who is Catholic) didn't take any pot shots at Catholics per see but did point out that liberal feminist organizations didn't seem smitten with any of the GOP candidates, because they kept talking about religious liberty instead of the rights of birth control? David Gergen even said it with a straight face, which should really frost Rush Limbaugh who has dubbed the Washington establishmentarian; David Rodham Gergen. As much as they refer to the New York Times, they somehow missed Ross Douthat's op-ed piece on the growth of Natural Family Planning and the number of women who help teach this non birth control view of family planning across the country and world.
The coup de grace of hate came from David Waldman who writes for a number of publications. This little nugget would make the Know Nothing Party of the 1840s smile. I would rather not give him the pleasure of repeating such delusional hatred; if you want to read his screed click here.   UPDATE In a Lisa Miller Washington Post article just out; Ms. Miller not only mocks Catholics but calls bishops "zealots" three times in her article.
If the Catholic Church is so irrelevant why would the likes of Dowd, Matthews and Waldman froth at the mouth at her beliefs? The simple answer is the Catholic Church is growing while their favorite liberal religious bodies are not only dying on the vine, but shriveling in a complete statistical freefall. Catholics and Evangelicals continue to increase in numbers which drive these mouthpieces of militant secularism nuts. Continue reading →
Rich Lowery has a post at National Review Online which explains why Rick Santorum drives the Mainstream Media crazy:
Santorum is a standing affront to the sensibilities and assumptions of the media and political elite. That elite is constantly writing the obituary for social conservatism, which is supposed to wither away and leave a polite, undisturbed consensus in favor of social liberalism. Santorum not only defends beliefs that are looked down upon as dated and unrealistic; he does it with a passionate sincerity that opens him to mockery and attack.
If Santorum had the social views of a Barbara Boxer, he would be hailed in all the glossy magazines as a political virtuoso. He has fought a front-runner with all the advantages to a jump ball in Michigan. His aides can't provide advance texts of his speeches because he always extemporizes and speaks from a few notes. He is indefatigable, willing to lose on behalf of what he believes and committed to trying to convince others of his positions.
In the wake of his surprise showing in the Iowa caucuses, news coverage focused on Santorum arguing about gay marriage with college kids at his New Hampshire events. It was taken as a sign of his monomania. Yet he genuinely — if naïvely — wanted to convince them. If the cauldron of a presidential campaign is not the best place for Socratic exchanges on hot-button issues, Santorum was trying to do more than repeat sound bites back at youthful questioners.
Although his critics will never credit him for it, Santorum's social conservatism brings with it an unstinting devotion to human dignity, a touchstone for the former senator. The latest position for which he's taking incoming is his opposition to a government mandate for insurance coverage of prenatal testing often used to identify handicapped babies who are subsequently aborted. For his detractors, his respect for the disabled is trumped by his unforgivable opposition to abortion. Continue reading →