Rick Perry
Inevitable, but it's still a bummer.
Well this should be a slow news day, what with Santorum being declared the winner in Iowa, Perry resigning, and the Marianne Gingrich interview.
People are crying crocodile tears about Newt Gingrich and Rick Perry attacking Mitt's record with Bain Capital.  While I think some of the rhetoric has been excessive, I also don't think this line of attack is completely out of line.  As conservatives we tend to reflexively defend all market institutions without first considering that some institutions are a little shady.  Moreover, I find it incredibly amusing that people are using this as a cudgel against Gingrich and Perry when Romney was the one who attacked Perry from the left on social security and basically charged him with wanting to take people's social security away.  What's good for the goose is good for the gander.
Whether or not you think this line of attack on Romney is fair, Mitt is going to have to come up with a better line of defense than this:
On the heels of his decisive victory in the New Hampshire primary, Mitt Romney took the attacks on his private sector record used by GOP rivals and turned them against President Obama.

Romney's critics have accused him of destroying jobs in order to increase profits for his investment firm, Bain Capital, but speaking Wednesday on CBS, Romney said that what he did was no different from the Obama administration's auto industry bailouts.

"In the general election I'll be pointing out that the president took the reins at General Motors and Chrysler – closed factories, closed dealerships laid off thousands and thousands of workers – he did it to try to save the business," Romney said Wednesday on CBS.
This is a preemptive strike against a potential line of attack in the general election, but does Mitt really want to imply that what he did was not much different than what Obama did with the bailouts?  He's already got Romneycare hanging around his neck, and now he's volunteering a comparison with President Obama that most conservatives are not going to find flattering.
Hey, Mitt, you haven't sewn up the nomination quite yet.  You might want to keep that in mind before opening your mouth again.
I've never much cared for Ann Coulter, but her column today shreds whatever remaining credibility she had.  Her attacks on Santorum in particular reek of anti-Catholicism.  Thankfully Jay Anderson has fisked her so that I don't have to (Jay's comments in red).
… Santorum is not as conservative as his social-issues credentials suggest. He is more of a Catholic than a conservative [ED: Apparently, being "more of a Catholic" - i.e. taking one's faith seriously - is supposed to be a bad thing.], which means he's good on 60 percent of the issues[ED.: Got that? Being Catholic automatically means being "wrong"on 40% of the issues in the mind of Coulter. At least she's honest about her bigotry.], but bad on others, such as big government social programs. He'd be Ted Kennedy if he didn't believe in God. [ED.: Yeah, that Santorum is JUST LIKE Ted Kennedy. Wait. What could the conservative Santorum POSSIBLY have in common with the uber-liberal late Ted Kennedy? Oh yeah. That whole Catholicism thingy - being beholden to the Pope, or something like that. Any doubts about how Coulter feels about Catholics now?]

Santorum may not be a big spender as far as professional politicians go [ED.: Or, for that matter, as far as your big-government, health-care mandating RINO boy, Dullard Flip Rino, goes.], but he is still a professional politician. In 2005, one of his former aides described him as "a Catholic missionary who happens to be in the Senate." [ED.: I, for one, think the Senate could use a few more such statesmen who are committed to renewing our culture, promoting virtue and traditional family values, and prizing service to others in the common good. Apparently, these things have no place in the selfishly individualistic, objectivist AynRandland that Coulter envisions for our society.]

The Catholic missionary was fantastic on issues like partial-birth abortion, but more like a Catholic bishop [ED.: Ah, there we go. What anti-Catholic screed would be complete without a few shots at the hierarchy in the form of Bishop-bashing?] in his support for No Child Left Behind, the Medicare drug entitlement program (now costing taxpayers more than $60 billion a year), and a highway bill with a Christmas tree of earmarks, including the famous "bridge to nowhere." [ED.: I was unaware that the Bishops had taken a formal position in support of any of these measures. Not sure they've really taken much of an interest in Alaska road projects, for example. But why let that get in the way of slapping the Bishops around?]
More at the link.
If I may add, her attacks on Rick Perry are just as poorly thought out.
Rick Perry is not electable as president for three reasons: First, he seems too much like Bush;
Only to dimwitted individuals who can't look past the fact that he's from Texas and speaks with a midwest Texas twang.
second, he gave illegal immigrants in-state tuition;
Really?  I mean really?  This is supposed to be a disqualifying position?  Also, he didn't just give them in-state tuition discounts – the communist bastion known as the Texas legislature, by an overwhelming majority, did.  Meanwhile, Coulter supports the guy who gave Barack Obama the model for his health care overhaul.
But yeah, Perry signing the in-state tuition discount for illegals is completely disqualifying.
and, third, uh, oops … I can't remember the third reason.
Oh!  Oh!  Get it?  It's because Perry had that brain freeze at the debate.  That's a completely original joke from Ann Coulter that hasn't been made a couple of hundred times already by people with far more wit.
Ten years ago National Review gave Coulter the boot for her post-9/11 column.  With such slipshod reasoning as displayed here, I think they'd be ready to welcome her back with open arms.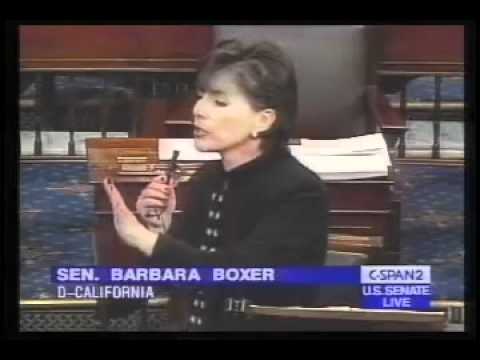 Rasmussen is first out of the gates with a national poll of the Republican candidates following Iowa.   Santorum has risen 17 points to 21% with Romney at 29%.  Gingrich is at 16% and Ron Paul is at 12%.  Jon Huntsman and Rick Perry are both at 4%.   Romney seems incapable of moving out of the twenties in any of the national polls on the Republican nomination.  Santorum has a lot of room to grow, and Romney seems to have hit a firm ceiling for his support in regard to the nomination race.
After finishing in fifth place in the Iowa caucus, Rick Perry delivered perhaps the finest speech of the night.  At the end, he said that he was going home to Texas to "reassess" his campaign and try to find a way forward.  That is not quite as dire as "suspending" one's campaign, but that is not a good sign for those of us who support his candidacy.
I hope that Perry decides to continue, and not just because he's my favorite candidate.  I also don't think that Michelle Bachmann should drop out.  No candidate should drop out after last night, and for one simple reason: it is simply time to stop making one small caucus and one small state so important in the grand scheme of a campaign.
Tim Pawlenty dropped out after merely losing a non-binding straw poll in Ames.  Pawlenty's premature exit from the campaign is a decision that he must be ruing considering all that has transpired over the past five months.  Perhaps Pawlenty would have dropped back into Jon Hunstman territory, or perhaps Pawlenty would have become the candidate that conservatives rallied around in order to defeat Mitt Romney.  We simply don't know because Pawlenty let the decision of a handful of voters in what is basically a glorified clambake take him out of the race.
You know how many delegates Santorum and Romney, the winners of the Iowa caucus, each won?  Six.  Six delegates out of 1,144 needed to win the nomination.  Iowa's population is roughly one percent of the total US population.  It is a state that is over 90% white, and has an unemployment rate that is 5.7 percent, almost three full points below the national average.  In other words, it is not a state that is exactly representative of the nation as a whole.
The first four state in the presidential primary season represent a decent cross-section of the population, or at least of the Republican electorate.  Iowa is a populist, midwest, rural white state.  New Hampshire is a small New England state that is typically more libertarian.  South Carolina is a growing, southern state that has typically been more predictive of the eventual nominee than the first two states.  Finally there is the populous swing state of Florida.  We will have a much better idea of the state of the race after the Florida primary has been completed, and all the candidates owe it to the electorate to at least tough it out until that point or else we will continue to allow Iowa to have a ridiculously over-sized influence on the nomination process.
Now there are legitimate reasons for Perry (and for Bachmann) to see the writing on the wall and drop out.  Perry concentrated his efforts on Iowa and spent north of $5 million there.  After all that he only received 11 percent of the vote.  Perry had already written off New Hampshire, and he is struggling to get even in the top three in South Carolina.  He may see the rise of another respectable conservative in Santorum as a sign that he has no path to victory, and his continued presence in the race is only muddying the field.  That's an understandable strategic decision, and I respect that.  But I hate to see Iowa continuing to play a more glorified role in the selection process than is merited.
Update:  Evidently Rick Perry has listened to me.  Who says I don't have influence?
UPDATE 1-8-2012:  We have eliminated Ron Paul due to spamming issues.  If you feel the need to cast a vote for Ron Paul, please do s0 by leaving a comment.
John Bolton, Rudy Giuliani, Buddy Roemer, and Paul Ryan never announced their candidacy for the GOP nomination as some had speculated, so they have been removed from the TAC Poll.  In addition, Gary Johnson has removed himself from consideration the moment he accepted the Libertarian Party Nomination.  Herman Cain has suspended his campaign which is nothing more than preventing the inevitable.
Here's our latest poll so please vote in anticipation of the Iowa Caucuses (voting ends 7pm this Friday):
We need to rewind a little bit before we address the madness engulfing the presidential primary season.  During the runup to the 2010 midterm elections and in its immediate followup there has been some internal GOP strife between purists who want to select only the most ideologically pure candidates and those of a squishier stripe whose primary concern is electability.  This has been an ongoing warfare, and has continued on into the GOP presidential primary.
So now Newt Gingrich is atop of the polls.  A mere few months ago Newt had been written off as a candidate, especially by the purists.  Gingrich reviled the base right at the start of his campaign by deriding Paul Ryan's budget reform plan as right-wing social engineering.  This was just the latest in the string of rhetorical and other slights against the right.  He had endorsed Dede Scozafava, sat on the couch with Nancy Pelosi for that silly global warming PSA, and had otherwise served as a negative symbol of the establishment.  But a few great debate performances – and I emphasize the word performance here – plus the flameout of various other non-Romney candidates managed to put Newt at the top of the polls.
So now the same establishment voices that urged moderation are attacking Gingrich in full voice.  Pundits like Charles Krauthammer and others are questioning Gingrich's bona fides.  George Will went so far as to suggest that Newt is some kind of Marxist, and Mark Krikorian implied that Newt's heart belonged to the French Revolution.  This, in turn, has angered the conservative firebrands, who perceive that the establishment is attacking the new conservative hero.  In other words, for questioning Gingrich's conservatives purity these writers are basically being written off by purists who think that these commentators are manifesting a clear lack of purity.  The anti-purists, meanwhile, are writing off a candidate because of his, umm, lack of purity.  So the anti-purists are clearly RINOs because they think someone who the purists themselves thought was insufficiently pure not that long ago is not in fact pure. On the other hand the purists are upset that the non-purists are questioning the bona fides of a previously heretofore believed to be impure candidate, and in doing so are demonstrating that they are tools of the impure establishment.
Yeah.
I am convinced that if National Review wanted to derail the Gingrich campaign all it has to is endorse Gingrich.  As I have written before there seems to be a contingent of the GOP electorate that is motivated by spite, and they will flock to any candidate that the establishment criticizes.
It's an astoundingly insane situation.  Frankly, I think that Gingrich is neither a Marxists-Leninist, nor is he the modern embodiment of Ronald Reagan.  Gingrich is a conservative technocrat.  He thinks that we can achieve conservative outcomes through just enough social and government tinkering.  He's not quite a big government conservative, but I think Jonah Goldberg has a pretty good feel for Gingrich's political instincts.
Gingrich probably agrees with the late Daniel Patrick Moynihan more than any other leading conservative. "The central conservative truth is that it is culture, not politics, that determines the success of a society," Moynihan observed. "The central liberal truth is that politics can change a culture and save it from itself." A constant theme of Gingrich's career is a desire to use government to fix the culture. Indeed, there's no Republican in the field with a more robust faith in the power of government.
So in this crazy, upside down primary season the segment of the Republican party that agrees with Gingrich is trying to eliminate him from the race, and the segment that is turned off by this sentimentality is outraged that anyone could question Gingrich.
Personally, I am ambivalent about Newt.  He's a better candidate than most, and think that he'd ultimately make an adequate president. And while I don't that it is unfair to dig deeper into a candidate's philosophy and question his fitness for office, some of the assaults on Gingrich are a little absurd.  When John Sununu is on the attack against a candidate and questioning his conservative record, well, let's just say Sununu is probably not the best judge of conservative character.
But to me the race has come down to two men named Rick.  Which one will I ultimately vote for?  If it were purely about ideology it would be Santorum, but other factors – including executive experience – ultimately matter as well and weigh in Perry's favor.  I'd be perfectly content with either candidate.  Neither is looking particularly strong in the polls right now, but considering all that has taken place over the past few months, we should expect either to be the party's nominee.
In all seriousness, neither is as much of a longshot as they appear right now.  You see, there's this election that takes place in Iowa.  Despite the fact that Iowa is a rather small state and has a method of voting that is one of the dumbest and most confusing methods of selecting a candidate known to man, the Iowa caucus is crucial.  And so, this completely outmoded and overrated caucus may very well cause a darkhorse candidate to jump to the front of the line.  Both Santorum and Perry appeal to the socially conservative element in the state, and victory is obtainable in a state where the election hinges on non-traditional forms of electioneering.  I'm not suggesting that Perry or Santorum will in fact win, but if either does – especially in the case of Perry – then it will fundamentally alter the narrative of the campaign.
Of course, if either takes (or in Perry's case, reclaims) the lead, then expect the establishment to get the knives out.  But then at least the battle lines will make sense.
Most of you have an immediate response to the question posed in the title of this post, but please indulge me for a moment.
In this seriously flawed Republican presidential primary field is a candidate who is a Roman Catholic.  He is a man who clearly lives his faith.  He has no skeletons in his closet (that we know of, naturally).  He is the father of seven children, and has demonstrated a devotion to the pro-life cause in a manner that is second to none.  He is unapologetically conservative, and is willing to take stands that go against the grain.
In other words, we have a candidate who it would seem should be drawing a large chunk of the conservative and Catholic vote.  Yet he regularly polls somewhere in the 1-2 percent range.  Considering the number of Catholics in the country and within the Republican party, this suggests he can't even win the support of even a fraction of the most conservative Catholics.  Heck, even the conservative and Catholic author of this post has not really fully supported Senator Santorum.  I oscillate between the two Ricks, but have generally leaned towards Governor Perry.  So what gives? Continue reading →
Rachel Masden has a column up lamenting how Rick Perry's gaffe in last week's debate demonstrates our obsessiveness with image over subtance:
As in real life, politicians, voters and the media all get caught up with entertaining but petty nonsense. Case in point: Rick Perry stuck his cowboy boot in his mouth during a recent debate performance, unable to recall one of the three agencies of government he'd euthanize if he were to become president. Turns out it was the Department of Energy — which for a Texas governor to forget about would be a bit like the prime minister of Great Britain forgetting about Buckingham Palace. OK, funny — but really, so what?

For at least 24 hours, the mishap represented arguably the single most globally widespread American news item. I even saw it broadcast and translated on French television in Paris. This is the media and political culture of today — all about stagecraft, showmanship and ratings.

As a political strategist, let me tell you a little secret: Debates are easy to fake. All you need to succeed is a good policy-prep team, a competent spin doctor to distill that policy material down to snappy bite-sized talking points, and the memory and delivery capabilities of a C-list Hollywood actor. Perry just didn't remember his lines. That's all.

But what about the other guys who lucked out and did remember all their lines this time? Isn't it the job of media moderators to recognize boilerplate spin and slice through it on the fly? There's one reliable way to do this, but it's rarely seen: In response to a candidate's prepared take, a media moderator need ask only one question: "What precise action in your background or experience illustrates this principle?" In other words, when a candidate says that he would do something, what has he previously done in his career to demonstrate that value through tangible action? Do you know who any of these candidates really is beyond what he or she claims to be? If not, then thank the style-over-substance media.
The column is timely because I've been having some second thoughts about the primary process. Continue reading →
At this early stage of the game, I'd say that my top  choices for the GOP nomination are two Ricks: Perry and Santorum.  The latter has as much chance as I do of actually getting the nomination, but he' s also the one who I am most sympathetic to ideologically.
I say this all as a preamble because I'm going to disagree with parts of both of their comments from this past weekend.  Rick Perry had this to say about New York's decision to permit gay marriage:
Perry, who is considering running for president, at a forum in Colorado on Friday called himself an "unapologetic social conservative" and said he opposes gay marriage — but that he's also a firm believer in the 10th Amendment, the Associated Press reported.

"Our friends in New York six weeks ago passed a statute that said marriage can be between two people of the same sex. And you know what? That's New York, and that's their business, and that's fine with me," he said to applause from several hundred GOP donors in Aspen, the AP reported.

"That is their call. If you believe in the 10th Amendment, stay out of their business."
Perry's argument on behalf of federalism is completely legitimate.  For now I'll leave that specific debate aside and focus on the tenor of Perry's statement.  While one can argue that a state has a right to do x, it does not follow that the state should be free from criticism.  This is similar to something that Rudy Giuliani said, and which I criticized last week.  All that federalism means is that individual states have wide latitude to formulate their own laws, free from interference by the federal government.  Federalism does not mean that citizens of other states cannot criticize these decisions.  This idea that federalism entails complete silence on the doings of other states is akin to those who hide behind the first amendment when they say something silly and earn public ridicule.  Just because you have the right to do something or say something it doesn't mean that you should do something, and citizens of other locales absolutely have the right to speak out against these decisions and perhaps persuade the citizens of the state in question to change their mind.
That said, I have a slight issue with Santorum's response:
That prompted a response from Republican presidential candidate Rick Santorum, who tweeted overnight: "So Gov Perry, if a state wanted to allow polygamy or if they chose to deny heterosexuals the right to marry, would that be OK too?"
It's not unfair to employ the logic of  a slippery slope argument.  There are already rumblings from polygamist groups who want to legalize polygamy now that the floodgates have opened.  That said, there are a couple of problems with this rhetorical strategy.  To me the slippery slope argument is the last refuge when all other arguments fail.  It doesn't really address the actual issue at hand, and in fact there's a subtle implication that the subject under consideration is not all that serious a concern.
I guess what bothers me about Santorum's tweet is that it doesn't tackle the issue of gay marriage head on.  I acknowledge that this is just a tweet, and Santorum has no doubt argued well on behalf of traditional marriage before.  But this smacks too much of a dodge, as though gay marriage isn't that bad – but polygamy and the outlawing of heterosexual marriage, now that's bad.  If the issue under discussion had been abortion, would Santorum have raised the specter of something semi-related?  I doubt it.
I'll admit I might be nitpicking here, and that Santorum is simply mocking the absurdity(in his view) of Perry's federalist stance.  Again, you're not going to capture a lot of nuance in a single tweet – which says something about the nature of twitter, but that's for another rant.  I just fear that too often defenders of traditional marriage rely upon the slippery slope argument too facilely.  If gay marriage is as bad for society as we think it is, we should argue against it on its own merits (or demerits) instead of attacking semi-related subjects.
With all the talk about the upcoming Congressional midterms, local races are getting overlooked.  This is unfortunate for a couple of reasons.  First of all, despite a century plus of actions and efforts to the contrary, federalism is still alive, and state governments still matter.  Second, these races have an impact upon national elections because states will be redrawing their districts in the wake of the 2010 census.
It would be a massive undertaking beyond my abilities and time to look at each state's legislative elections, though most projections I have heard have the Republicans gaining a massive amount of seats in state legislatures.  Republicans are projected to switch majority control in about five or six states at a minimum.  Here I will be taking a look at each of the gubernatorial elections.
On a side note, it may seem odd to label these elections as pickups and holds.  After all, it's not as though governors gather en masse and vote, so having a "majority" of governorships seems not to be that big of a deal.  But for the aforementioned reasons, it is important to win as many of these races as possible.  Currently there are 26 Democratic governors and 24 Republican.  Republicans will certainly have a majority after Tuesday.  As is the case with the House, the only question is how big of a majority.
And now, to the races we go:
[Updated]
It has been said that all politics is local.
And so it is.
I have had some issues with whom to vote for in the upcoming Texas gubernatorial elections.  Especially with the Republican primary coming up and Debra Medina gaining fast on current Governor Rick Perry.
Insurgent Republican candidate Debra Medina was a asked a question by Glenn Beck on his radio show if she would deny that there was any government role in 9/11 and she hedged.
Mr. Beck followed up with a direct question and she still hedged.