Requiescat In Pace
The last of the Andrews Sisters, Patty Andrews, died yesterday at 94.  The daughters of a Greek immigrant and a Norwegian-American mother in Minnesota, the Andrews Sisters were an amazingly successful singing act, selling over 75 million records.  They were also ardent patriots.
During World War II the Andrews Sisters tirelessly performed for the USO stateside and in Africa and Italy.  They were enormously effective at selling war bonds with their rendition of Irving Berlin's Any Bonds Today.  They helped found The Hollywood Canteen and donated their time to perform there, a memorable pleasant stopping off point for sailors, marines, soldiers and airmen on their way to the hell of war in the Pacific.  When they were entertaining troops they often would pick three servicemen at random to dine with them after the show.  Performing so frequently on Armed Forces Radio, they were designated the Sweethearts of the Armed Forces Radio Service.  They recorded millions of V-Disks for distribution of their songs to the troops.  Continue reading →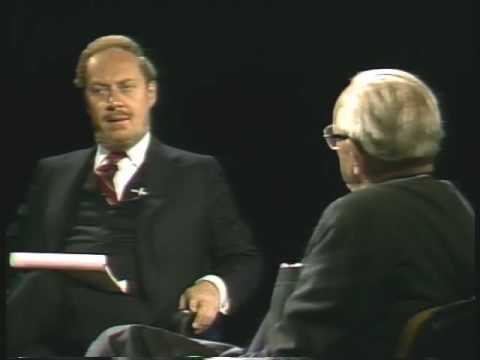 If the Constitution is law, then presumably its meaning, like that of all other law, is the meaning the lawmakers were understood to have intended.  If the Constitution is law, then presumably, like all other law, the meaning the lawmakers intended is as binding upon judges as it is upon legislatures and executives.  There is no other sense in which the Constitution can be what article VI proclaims it to be: "Law…." This means, of course, that a judge, no matter on what court he sits, may never create new
constitutional rights or destroy old ones.  Any time he does so, he violates not
only the limits to his own authority but, and for that reason, also violates the
rights of the legislature and the people….the philosophy of original understanding is thus a necessary inference from the structure of government apparent on the face of the Constitution.
Robert Bork
Robert Bork, one of the titans of American Law, has died.  The foremost expert on anti-trust,  and a champion of originalism in regard to the Constitution, Bork was appointed by President Reagan to the United States Court of Appeals for the District of Columbia.  In 1987 he was nominated by Reagan for the Supreme Court.  In a campaign of lies and personal vilification spearheaded, fittingly enough, by Senator Edward M. Kennedy his nomination was defeated.  If he had been confirmed, Roe v. Wade would now be merely a bitter memory.  Continue reading →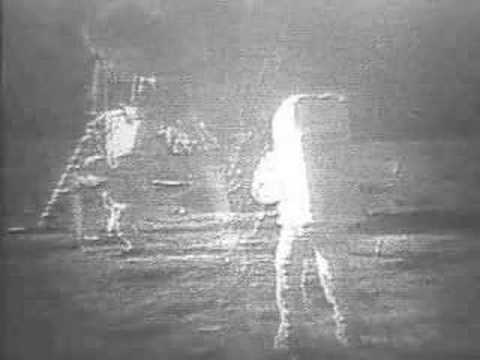 For those who may ask what they can do to honor Neil, we have a simple request. Honor his example of service, accomplishment and modesty, and the next time you walk outside on a clear night and see the moon smiling down at you, think of Neil Armstrong and give him a wink.
Statement of the Armstrong Family
The first man to walk on the moon, Neil Armstrong, died today at 82.  He served as a naval fighter pilot in Korea, flying 78 combat missions.  A test pilot after the war, his feats in that field were legendary, combining strong engineering ability, cold courage and preternatural flight skills.  He was accepted into the astronaut program in 1962.  On July 16, 1969, in the middle of the night in Central Illinois, he set foot on the moon.  My father and I, like most of the country, were riveted to the television screen as we watched a turning point in the history of humanity.  He intended to say, "That's one small step for a man, one giant leap for mankind."  It came out:  "That's one small step for man, one giant leap for mankind."  Godspeed Mr. Armstrong on the journey you have just embarked upon. Continue reading →
"Now tell us what 'twas all about,
"Young Peterkin, he cries;
And little Wilhelmine looks up
With wonder-waiting eyes;
"Now tell us all about the war,
And what they fought each other for."
"It was the English," Kaspar cried,
"Who put the French to rout;
But what they fought each other for
I could not well make out;
But everybody said," quoth he,
"That 'twas a famous victory."
Robert Southey, The Battle of Blenheim
One of my favorite military historians died today, John Keegan.  A Brit, Keegan wrote with skill about the history of war, and never forgot the human element, as he demonstrated in his magisterial The Face of  Battle, which looked at conflict through the ages from the point of view of the common soldiers at the sharp end of the spear.
He firmly believed that different nations viewed military history from different perspectives depending upon how they had fared in their recent wars:
It is really only in the English-speaking countries, whose land campaigns, with the exception of those of the American Civil War, have all been waged outside the national territory, that military history has been able to acquire the status of a humane study with a wide, general readership among informed minds. The reasons for that are obvious; our defeats have never threatened our national survival, our wars in consequence have never deeply divided our countries (Vietnam may — but probably will not — prove a lasting exception) and we have never therefore demanded scapegoats or Titans. In that vein, it is significant that the only cult general in the English-speaking world — Robert E Lee — was the paladin of its only component community ever to suffer military catastrophe, the Confederacy.
For the privileged majority of our world, land warfare during the last hundred and fifty years — the period which coincides with the emergence of modern historical scholarship — has been in the last resort a spectator activity. Hence our demand for, and pleasure in, well-written and intelligent commentary. Hence too our limited conception of military-historical controversy… It does not comprehend questions about whether or not, by better military judgment, we might still govern ourselves from our national capital — as it does for the Germans; whether or not we might have avoided four years of foreign occupation — as it does for the French; whether or not we might have saved the lives of 20 millions of our fellow countrymen — as it does for the Russians. Had we to face questions like that, were military history not for us a success story, our military historiography would doubtless bear all the marks of circumscription, over-technicality, bombast, personal vilification, narrow xenophobia and inelegant style which, separately or in combination, disfigure — to our eyes — the work of French, German and Russian writers. Continue reading →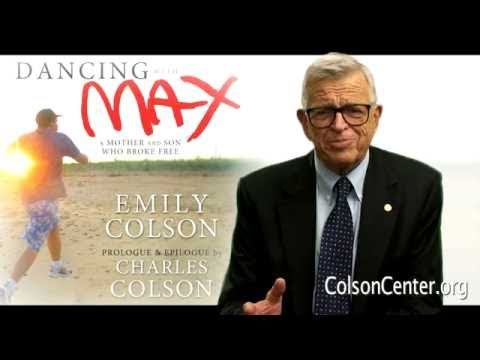 Chuck Colson died today at age 80.  A former self described Nixon hatchet man, he went to prison for his involvement in Watergate.  He underwent a religious conversion and turned his life around.  After his release from prison he founded Prison Fellowship, an organization that has won accolades for its work in bringing the gospel to men and women incarcerated.  He was ever a tireless voice for the unborn and the handicapped, as the video above indicates.  In a time of easy cynicism and fashionable atheism, Colson's conversion was a reminder of the power of the grace of God for those who humbly repent and accept it.  The world is poorer by his passing.  May God grant him mercy and the Beatific Vision. Continue reading →
Christopher Hitchens passed away here in Houston last night at the age of 62.
Known for his punditry on all things political, he was a dedicated atheist and opponent of the Church.  His calm and verbose delivery always made me listen to what he had to say.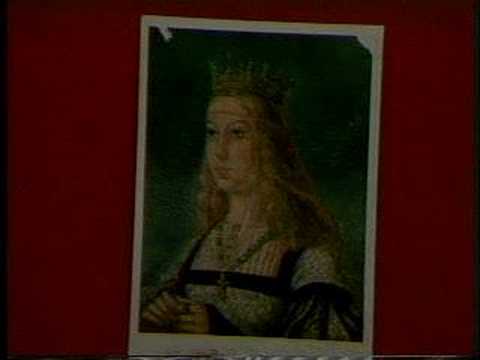 Warren H. Carroll died yesterday at age 79.  Founder of Christendom College, he earned a BA from Bates College and an MA and Phd in history from Columbia.  He converted to the Faith in 1968 and thereafter fought a tireless battle in defense of the Faith.  The author of a number of popular histories regarding events in Church history, his most significant scholarly work was his five volume History of Christendom.  I highly recommend the first four volumes.  (The fifth volume was written after he had a debilitating stroke and basically is largely a rehash of earlier writings on the events surrounding the French Revolution and is not up to the high standard of the first four volumes.)  He never pretended to objectivity:  his histories were always written from a strongly Catholic  point of view.  However, his scholarship was usually of a high order and he demonstrated a complete command of the historical literature involved in the subjects he wrote about.  His notes and annotated bibliography in the History of Christendom are a joy to read for any lover of history.  I will miss him.  May he now be enjoying the Beatific Vision.
Susannah York succumbed to cancer this past Friday at the age of 72.
She is best remembered for portraying Saint Thomas More's daughter, Margaret More, in what is arguably the greatest Catholic film of all time, A Man For All Seasons.
She was very beautiful and enchanting and her role as Margaret More captured the essences of an integrated Catholic life that is an excellent example for laypeople everywhere today.
The following clip is that of the King paying his Lord Chancellor, Saint Thomas More, a visit on his estate.  The King encounters More's family and is introduced to More's daughter, Margaret, at the :45 mark of the clip.  They engage in conversation at the 1:32 mark of the clip.  The entire 10 minutes should be viewed to really enjoy her performance and appreciate the film itself:
Here is the trailer to that magnificent Catholic film, A Man For All Seasons:
Post script:  I was unable to find out if Susannah York was a Catholic or not, but her portrayal of Margaret More is a fine example of living a Catholic life.
Cross-posted at Gulf Coast Catholic.
Kristina Peterson of the Dow Jones Newswires writes for the Wall Street Journal this synopsis of Robert Byrd's life:
Robert Byrd, the 92-year-old West Virginia Democrat who served in the U.S. Senate for 51 years, died Monday.
A spokesman for the family, Jesse Jacobs, said Mr. Byrd died peacefully at about 3 a.m. at Inova Hospital in Fairfax, Va. His health had been failing for several years.
A master of Senate procedures and orator whose Stentorian tones aimed to evoke the roots of the republic (if not Rome), Mr. Byrd served longer, voted more frequently, and probably used the arcane Senate rules to more effect any previous denizen of the nation's senior legislative house.