Republican Party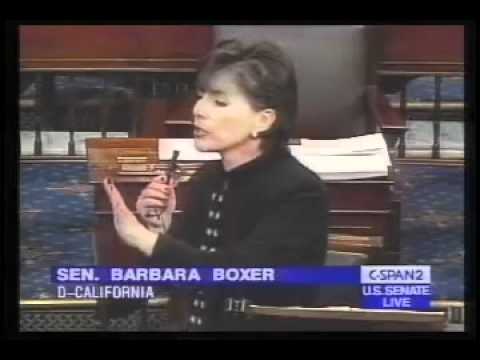 Rasmussen is first out of the gates with a national poll of the Republican candidates following Iowa.   Santorum has risen 17 points to 21% with Romney at 29%.  Gingrich is at 16% and Ron Paul is at 12%.  Jon Huntsman and Rick Perry are both at 4%.   Romney seems incapable of moving out of the twenties in any of the national polls on the Republican nomination.  Santorum has a lot of room to grow, and Romney seems to have hit a firm ceiling for his support in regard to the nomination race.
UPDATE 1-8-2012:  We have eliminated Ron Paul due to spamming issues.  If you feel the need to cast a vote for Ron Paul, please do s0 by leaving a comment.
John Bolton, Rudy Giuliani, Buddy Roemer, and Paul Ryan never announced their candidacy for the GOP nomination as some had speculated, so they have been removed from the TAC Poll.  In addition, Gary Johnson has removed himself from consideration the moment he accepted the Libertarian Party Nomination.  Herman Cain has suspended his campaign which is nothing more than preventing the inevitable.
Here's our latest poll so please vote in anticipation of the Iowa Caucuses (voting ends 7pm this Friday):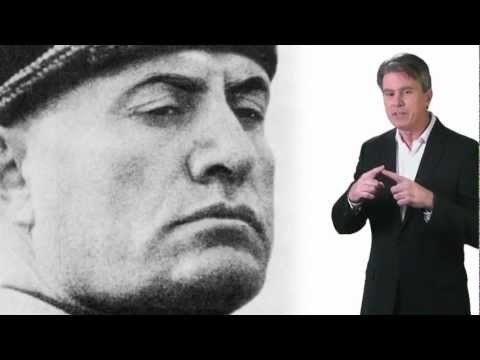 Bill Whittle explains it all.  Certain essential principles have always been maintained by the Republican party: Continue reading →

Liberal elites frequently profess astonishment at why so many  middle class Americans vote Republican.  Thomas Frank in 2004 published a book, What's The Matter With Kansas , in which he bemoaned the fact that his fellow Kansans, or former fellow Kansans I should say since he resides in Washington DC, did not share his love of the Party of the Jackass.  Lee Siegel at The Daily Beast has a brilliant column in which he explains the political facts of life to the Liberal elites in the form of a letter from Occupy Harvard to their parents:
The man you think is a "sucker" because he votes for Republican candidates who don't seem to give a hoot about him will vote for them every time. He looks at you, the crowd of The-Fix-Is-Always-In, and he casts his lot with the crowd of wealth and initiative.
You see, Mom and Dad, they don't lie about his prospects. They tell him that he has to sink or swim. They don't disrespect his willpower by promising that government will make life easier for him. They tell him that they respect his individuality. They tell him straight out what you, the liberal elite, know to be true but will never say. They tell him that life in America is winner-take-all, and that they are the people who will let him keep what he has. They tell him that his religion, his wife's capacity to reproduce, his children—whether they are "successful" or not—are his treasure. They tell him that they don't care if he is a person of modest ambition, little sophistication, and humble means. What they value is his capacity to change his own life.
What you tell him is that he should put his life in your hands. Yet you scorn his religion. You mock his faith in the sacredness of conception. You deride his belief in family. You tell him that his love for hunting makes him a murderer, and that his terror at being economically displaced makes him a xenophobe and a racist. Then you emasculate his hope for the future by telling him that if his ship comes in—that dream of a ship that makes the grinding disappointment of daily life worth living through—you'll help yourself to a big slice of it. And you expect him to believe your rhetoric about fairness and equality when, all the while, you are accusing him of gullibility in his politics and bad faith toward the least fortunate of his fellow citizens. When, all the while, you are living untouched by your own policies. When you are cushioned against life's hardness, not by government, but by simply knowing other people in your class. You expect him to buy your talk about equitable distribution of wealth when you are sailing through tax loopholes off into the sunset. For this man, his emotions make all the rational sense in the world. Continue reading →
Leila Miller writes about subsidiarity:
Subsidiarity holds that decisions and policies should be made at the lowest level possible, and intervention by higher and bigger social organizations should only be undertaken when those lower levels truly need and desire a supporting (not usurping!) action.
She adds:
The role of the family must not be usurped by communities and cities, the role of cities must not be usurped by states, and the role of states must not be usurped by the federal government. Worst of all is when the federal government overtakes a role proper to the family.
Generally speaking, this is true, but it cannot be applied strictly so. For instance, if a man is beating his wife, he may feel that he does not "need and desire" government intervention. In such a scenario, it is important for the state to protect her by having laws in place that will allow law enforcement to enter in and protect her. If the state refuses to pass such laws, it is then the responsibility of the federal government to pass laws that will protect her.
From Rerum Novarum:
Man precedes the State, and possesses, prior to the formation of any State, the right of providing for the substance of his body. 
The rights of mankind always precede the State, prior to the formation of any State. This means that man's rights automatically trump every level of government. That is an idea consistent with the Declaration of Independence:
We hold these truths to be self-evident, that all men are created equal, that they are endowed by their Creator with certain unalienable Rights, that among these are Life, Liberty and the pursuit of Happiness. — That to secure these rights, Governments are instituted among Men, deriving their just powers from the consent of the governed, — That whenever any Form of Government becomes destructive of these ends, it is the Right of the People to alter or to abolish it, and to institute new Government, laying its foundation on such principles and organizing its powers in such form, as to them shall seem most likely to effect their Safety and Happiness.
The Founders agree with the Church that the only purpose of civil government is to "secure" our "rights" which come from God.
Also from Rerum Novarum:
The contention, then, that the civil government should at its option intrude into and exercise intimate control over the family and the household is a great and pernicious error. True, if a family finds itself in exceeding distress, utterly deprived of the counsel of friends, and without any prospect of extricating itself, it is right that extreme necessity be met by public aid, since each family is a part of the commonwealth. In like manner, if within the precincts of the household there occur grave disturbance of mutual rights, public authority should intervene to force each party to yield to the other its proper due; for this is not to deprive citizens of their rights, but justly and properly to safeguard and strengthen them. 
This is why I say that it is illegitimate under Catholic teaching AND under the Declaration of Independence for any candidate for president to say that abortion is not within the purview of the federal government at all, and that it is only a matter for the individual states.
It is also why the Fourteenth Amendment,which was authored by the still-new Republican Party (founded by Christians who sought to end slavery) and enacted after the Civil War, is a legitimate protection:
No State shall make or enforce any law which shall abridge the privileges or immunities of citizens of the United States; nor shall any State deprive any person of life, liberty, or property, without due process of law; nor deny to any person within its jurisdiction the equal protection of the laws.
Unfortunately, that very reasonable and basic protection has been abused by those who would rather not think in terms of the most basic rights of every human person but rather seek to divide us all into groups and drive wedges between us. If we were all merely considered "persons" and our rights were considered to be only those which are "inalienable" (God-given) then we would not have so many silly rules in our laws that drive wedges between people and build up resentments in society. The fact that this has happened for so many years and has created a government that has grown so very large does not give us license to "tweak" Catholic teaching and claim that lower levels of government have sole power to defend our rights. We must still defend the basic law of the land that is consistent with our Faith and never claim that any state may legitimately decide what our rights are. Those, as the Declaration says, come from God alone. They are not defined by vote in a state legislature.
The Founders were fortunate enough that these "truths" were, as they said, "self-evident" to them. They were very clear and needed no explanation. In today's times, due to man's continual rejection of God, we are faced with a population in which "truths" are no longer "self-evident". "Rights" are no longer understood. This failure to recognize "truth" has been explained by the Holy Father as an "eclipse of reason".
"To resist this eclipse of reason and to preserve its capacity for seeing the essential, for seeing God and man, for seeing what is good and what is true, is the common interest that must unite all people of good will. The very future of the world is at stake." 
As Catholics we each have the duty "to preserve" our "capacity for seeing the essential, for seeing God and man, for seeing what is good and true" and always forsake any notion that it might be legitimate to do otherwise for expediency's sake because we are faced with problematic  man-made boundaries in politics.
Subsidiarity is not so cut and dry. Our rights are very basic and always trump all forms of government, at all levels, according to the Catholic Church, according to the Founding Fathers, and according to the Fourteenth Amendment. If our government does not defend those very basic rights, then our government is operating in illegitimacy on the point, and if we defend that illegitimacy, our defense is illegitimate no matter how convincing we, or others, may think it to be.
Some argue that because our federal government is not defending the right to life, then the federal government is operating in illegitimacy and, therefore, it is necessary to usurp the authority of the federal government on the issue of abortion. But the authority of the federal government is found in the framework of the laws, not in the persons who are elected. The laws are clear. We can see this from the Declaration of Independence and from the Fourteenth Amendment. There is no mistake that our government is sound on this principle in considering the framework of laws. It is not the law that is the problem. It is the people who refuse to enforce those laws who must be voted out and replaced with people who will enforce those laws.
The explanation I have given above regarding the duties of all levels to defend our rights, which trump all government powers, means that the Republican Party has been from its beginning, in my view, the most Catholic political party there ever was. It is now under great threat as those who believe "states rights" trump inalienable rights — manifest primarily in the abortion issue — used to only have one candidate, but now seem to have several candidates in the field taking that wholly illegitimate position that "states" have "rights".
States do not have rights. States have powers. Only people have rights.
The Republican Party's current pro-life plank includes at least four phrases which fly in the face of the "states rights" position.
Faithful to the first guarantee of the Declaration of Independence, we assert the inherent dignity and sanctity of all human life and affirm that the unborn child has a fundamental individual right to life which cannot be infringed. We support a human life amendment to the Constitution, and we endorse legislation to make clear that the Fourteenth Amendment's protections apply to unborn children.
1. "Declaration of Independence" – As noted previously, it is in this founding document where "inalienable rights" are given as the reason for breaking away from tyranny. That is referred to as a "Natural Law" argument, which the Founders mention as "the Laws of Nature and of Nature's God". If you do not agree that Natural Law should be embraced in the reading of the Constitution, then you agree with Elena Kagan, who is by no means a Republican, and disagree with Senator Tom Coburn, a Republican. (See video here of Senator Coburn questioning Kagan about whether the right to bear arms is a "natural right".)
2. "[F]undamental individual right to life which cannot be infringed" – Any attempt to deny that right is illegitimate. Hence, the claim that any level of government — whether local, state or federal — may, if they choose, deny that right is an illegitimate claim on its face.
3. "We support a human life amendment to the Constitution" — This is an acknowledgment that states cannot legitimately allow abortion.
4. "Fourteenth Amendment's protections apply to unborn children" — This specifically refers to the provision "nor shall any State deprive any person of life."
Sadly, most people appear to be taking a postion on abortion for expediency's sake. Ask any who believe in "states rights" on abortion if they believe states may ban guns, or if states may allow unreasonable searches by law enforcement. I assure you, they will either not respond to the question, or they will fundamentally fail to understand that it is only the Fourteenth Amendment which guarantees that individual states must not ever fail to uphold our natural rights. If there is some other explanation offered from a reading of the Constitution and Declaration of Independence for these candidates failing to call for "states rights" in regard to other "natural" rights, I would be most happy to hear the explanation.
I conclude, therefore, that only two candidates currently campaigning for the Republican nomination are genuine Republicans on this issue, are genuinely in keeping with the Founders and genuinely in keeping with the Church. Not surprisingly, they are both Catholic. I will let you do the research to find out who they are.
Rick Perry has suffered in the secular polls due to his performance in the debates, Herman Cain has gained traction, Mitt Romney has remained stable and just received an endorsement from Chris Christie who himself has officially stated he will not run for president (this time around).  In addition both Sarah Palin and Thad McCotter have also announced they will not pursue the nomination, in all this, Rick Santorum has maintained a lead among TAC readers of all candidates.
Will Santorum continue his popularity among Catholics or not?
Here's our latest poll so please vote after watching tonight's GOP debate:
On the particular issue of abortion, we find solid defense of the unborn in the Republican Party's most recent party platform. It should be expected, therefore, that members of the Republican Party would uphold the pro-life ethic in accordance with the principles outlined by their party. On the pages of the New York Times, however, efforts to enact these principles into law are characterized by "boy wonder" A. G. Sulzberger as an "agenda" of the "GOP" that the courts are right to suppress. Sulzberger opines that such suppression offers "relief to Democrats".
The court actions around the country have brought a measure of relief to Democrats who are hoping some of those cases will result in the courts' overturning laws that they were unable to stop. And while Republican proponents are hoping to see these laws eventually pass muster, even failure would be instructive for legislation explicitly intended to push legal boundaries.
Virtually every bill before every legislature, regardless of the issue, is "explicitly intended to push legal boundaries". Every change in law "pushes legal boundaries" since current "law" is a "legal boundary". There would be no need for legislatures if "legal boundaries" could not rightly be "pushed". The suggestion that "legal boundaries" denying the right to life cannot legitimately be "pushed" amounts to a claim that anti-life law is sacred dogma.
Writing in the context of the judiciary, Sulzberg is operating on the assumption that Roe v. Wade is sacred dogma to the Democratic Party. Roe is ostensibly an objective truth, the "boundary" that may never rightly be "pushed" in any way without causing pain to Democrats. "Relief for Democrats" comes when this sacred dogma is upheld by judges who agree with the Democratic Party that the Republicans' claim that life has sanctity is somehow suspect.
Exactly how far does this dogma extend? According to the Democratic Party platform, the "right" to abortion absolutely includes taxpayer-funding. Sulzberger ends with a quote from a Planned Parenthood official offering the shocking claim that the legal battle to end taxpayer-funding of abortion is "wasting taxpayer dollars".
But Peter B. Brownlie, president of Planned Parenthood of Kansas and Mid-Missouri, was upset despite the early legal victories.

"I find it irresponsible," Mr. Brownlie said, "that publicly elected officials are passing legislation that they should know is illegal and wasting taxpayer dollars going to court to defend things that are not defensible."
Defense of life might currently be characterized as a "GOP agenda" if the Republican Party platform's comparison to the Democratic Party platform is any indication. It would be a travesty, however, if this remains the case. Defense of life is not something that should be confined to the realm of any party's ideology. The paramount right to life should be defended at every time, and in every place, by everyone, regardless of party affiliation.
Though political ideologies, movements and parties may come and go, the dignity of all human life is a constant and objective reality that should be defended by all. Any movement which does not uphold the dignity of the human person is operating in illegitimacy on the point. Without the right to life, all other rights are meaningless.
Perhaps because most people still understand this basic truth, both of the major political parties in America lay claim, on some level, to defense of human dignity, but only one of these — the Republican Party — currently defends the unborn in an official capacity. Democrats would do well to embrace and promote the principle of the sanctity of life so that defense of life might be considered an American "agenda" rather than an "agenda of the GOP".
The American Catholic (TAC) GOP Poll will be accepting votes until tonight, so if you haven't voted, now is the time.
Thus far former Pennsylvania U.S. Senator Rick Santorum is still leading with 23% (up 1 point since Wednesday) of the vote followed by Texas Governor Rick Perry with 17% (down 2 points since Wednesday) of the vote.
The American Catholic (TAC) GOP Poll is still accepting votes until this Friday evening.
Thus far former Pennsylvania U.S. Senator Rick Santorum is leading with 22% of the vote followed by Texas Governor Rick Perry with 19% of the vote.
Texas U.S. Representative Ron Paul follows with 13% of the vote with undecideds rounding the top four at 11%.
Top tier candidates Michele Bachmann is way back with 2% of the vote with Mitt Romney at 5% of the total vote.