Religious Liberty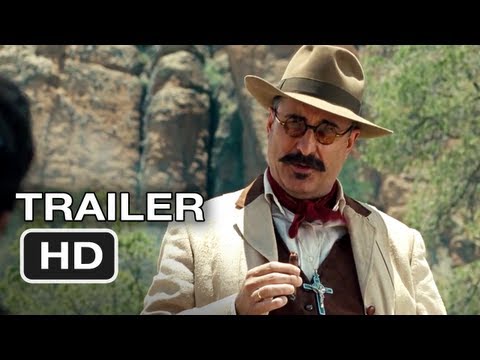 The film, For Greater Glory, the heroic story of the Cristeros who fought for the Church and religious liberty in the twenties of the last century in Mexico, is opening on June 1.  Go here  to read my post on the film.  The National Catholic Register's Tim Drake has an interview with the producer of the film, Pablo Jose Barroso.  Note what the producer says about the timing of the film in regard to the struggle for religious liberty the Church is waging today in our country:
Tell me about the film.
It's a great experience because it takes you to that period and beautiful  country, with its art and settings. It's a story of hope, of freedom and of  heroism. The film tells the story of the pacifist movement, a group of people  who were trying to change things in Congress peacefully, as well as the story of  a former general who is recruited to organize the Cristeros into an army. You  also see several of the martyrs, including Blessed Jose Sanchez del Rio. In the  end, it's about people standing up against oppression and dying for Christ. My  hope is that it will give viewers great hope.
What do you hope viewers take away from the film?
I think that, culturally, we're not being congruent with our religious  beliefs. We are not standing up for our faith. We've been tolerating things that  are wrong. It seems as if it's easier for people to be against God than to claim  him as their Creator. In this Year of Faith [to begin in October], the Holy  Spirit can help people to be more faithful. If only one person who doesn't  believe in God sees this film and reflects on him, that is my best hope.
Given the current fight for religious freedom going on in the U.S., do  you see the release of the film as God's timing?
Yes, it was frustrating and difficult not to have the film released when I  wanted it, but the Lord's time is not our time. The movie is about conscience.  No one ever wins when religion is oppressed. As believers we need to band  together. This is the perfect time for this film. Hopefully, it will help wake  people up to the things that are taking us from God. In the end, this will harm  us. We have to be faithful. Continue reading →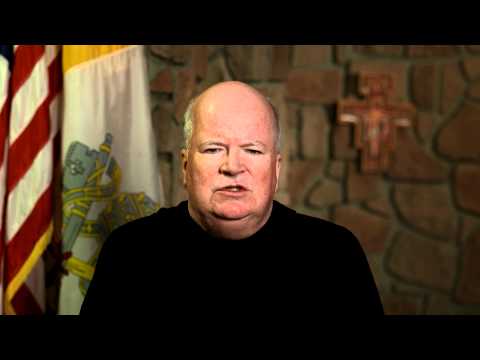 By this time I rather suspect that at least some of his campaign strategists, if not President Obama, are beginning to wonder if it was such a bright idea to pick a fight with the Catholic Church in an election year.  Ed Morrissey at Hot Air gives us the details on 43 lawsuits filed simultaneously around the country today attacking the HHS mandate as blatantly unconstitutional:
Today's Roman Catholic calendar lists May 21st as the feast day of St. Christopher Magallanes, a martyr killed for celebrating Mass during the Cristero War in Mexico. Perhaps Catholics today may want to recall St. Thomas More — the patron saint of lawyers, who was executed for refusing to agree to a mandate that gave Henry VIII the prerogative of defining religious expression in England.  Dozens of Catholic institutions filed lawsuits today against the Department of Health and Human Services over its mandate and its narrow definition of religious practice:
Catholic archdioceses and institutions filed suit in federal district courts across the country Monday against the so-called contraception mandate, claiming their "fundamental rights hang in the balance."

The plaintiffs include a host of schools and organizations, including the University of Notre Dame and the Archdiocese of New York. The lawsuits, though related, were filed individually.

The schools are objecting to the requirement from the federal health care overhaul that employers provide access to contraceptive care. The Obama administration several months back softened its position on the mandate, but some religious organizations complained the administration did not go far enough to ensure the rule would not compel them to violate their religious beliefs.
Kathryn Jean Lopez posts a brief statement from Timothy Cardinal Dolan, president of the US Conference of Catholic Bishops and one of the chief critics of the HHS mandate:
We have tried negotiation with the Administration and legislation with the Congress – and we'll keep at it – but there's still no fix. Time is running out, and our valuable ministries and fundamental rights hang in the balance, so we have to resort to the courts now. Though the Conference is not a party to the lawsuits, we applaud this courageous action by so many individual dioceses, charities, hospitals and schools across the nation, in coordination with the law firm of Jones Day. It is also a compelling display of the unity of the Church in defense of religious liberty. It's also a great show of the diversity of the Church's ministries that serve the common good and that are jeopardized by the mandate – ministries to the poor, the sick, and the uneducated, to people of any faith or no faith at all. Continue reading →
Update III:  The USCCB Pro-Life Director Richard Doerflinger and Congressman Chris Smith of New Jersey agree with me that this "accommodation" or "compromise" is unacceptable.  Sadly Sr. Keehan of the the Catholic Health Associate found this "satisfactory".  It looks like Obama will be happy that Sr. Keehan is on board.  Of course, Planned Parenthood and Sr. Keehan agree.
Update II:  Rumor confirmed.  Insurance, that Religious Institutions pay into, will provide contraception, ie, it is still a violation of the First Amendment.
Update I: Rumor is that "Hawaii" compromise will be offered, but the bishops have already rejected this.  So basically it's a poor attempt at stalling and not really offering a solution.
The buzz this morning is that Obama is "caving in" to the pressure and will announce a "compromise" today at 12:15pm Eastern.
The news reports are saying that Religious Organizations won't have to offer birth control, only the insurance companies that these Religious Organizations provide will offer birth control.
Yeah, that's the compromise.
If these reports are true, this is dead on arrival.  Changing the meaning of the words won't do it.
Nothing like getting all your 30 pieces of silvers' worth!
Christopher Blosser:
As a young convert I was very much intrigued by the ongoing discussion between Richard J. Neuhaus, George Weigel, Michael Novak and Fr. Robert Sirico — and their critics, ranging from David Schindler (editor of Communio) to Tracey Rowland and Alisdair MacIntyre. This has sometimes been described as a debate between 'Catholic neocons' and 'Catholic paleocons'; 'Whig-Thomists' vs. 'Augustinian Thomists' (the latter by Tracey Roland in a famous two-part interview with Zenit).
The discussion was centered on such questions as:
What are the religious and philosophical foundations of the 'The American Experiment'?
Is the liberal tradition (understood in the sense of democracy, human rights and the free market) a help or a hindrance to the life of the Church and evangelization?
Is capitalism and the free market compatible with Christian morality and the social teachings of the Catholic Church?
What is the proper role of religion in the public life of America today and how ought we to interpret the 'separation of Church and State'?
What is the proper understanding of freedom, conscience and religious liberty in Catholic tradition?. . . in other words, the kinds of questions that we at American Catholic are largely preoccupied. To aid in my readings and research on this topic I started a website, "The Church and the Liberal Tradition" and a blog, "Religion and Liberty" which was largely active from 2003-2006.

One of my chief sparring partners online was David Jones, founder of the blog la nouvelle theologie. While my time of late has been preoccupied with readings in other subjects (and other pursuits), David has kept up with new developments in this ongoing discussion. Among them, the recent exchanges between Catholic-traditionalist-turned-libertarian Dr. Thomas Woods and his chief critics, Thomas Storck and Christopher Ferrara (of The Remnant)– about which David would like to offer the following remarks in a guest post:
I've been trying to think of a good way to discuss a serious problem, which is the ongoing conflict between libertarians and conservatives in the United States over the proper response to the challenges as well as the threats posed by the Islamification of the West, which is well underway in Europe, has made inroads in Canada and Australia, and has not yet impacted the United States – at least until this ground-zero mosque controversy.
I follow the Campaign for Liberty's updates on Facebook, and it is here that I witness some of the most troubling political conflict. There are many liberty-minded conservatives who follow C4L, who agree with its perspectives on many issues, but who become irate at the manner in which some C4L contributors address the issue of radical Islam (as well as illegal immigration, and the topics are not entirely unrelated). Conservatives are concerned, almost by definition, with cultural preservation and national security. Libertarians are quite naturally concerned with preserving liberty and treating everyone equally before the law. These concerns sometimes overlap, and sometimes diverge.
Though I agree with Ron Paul and other prominent libertarians on a number of issues, and even take their side on issues over which they typically disagree with conservatives, such as the war on drugs or even the "war on terror" – if by that is meant the occupation of foreign countries by American troops and the formation of an domestic police state – when it comes to the challenges posed to the West by radical Islam, many of them are, to use the most accurate and charitable word possible, naive.
I am currently reading through one of the most fascinating and relevant books of our time, America Alone, by Mark Steyn. One of Steyn's most provocative and convincing arguments is that demographics  will decide the future of Western civilization and the entire world.
Steyn argues that while the entire planet is or will be entering a phase of birth rate decline, some areas decline faster than others. America's birth rate is falling, but Europe's is falling faster, and Russia's faster still. Meanwhile countries throughout the non-Western world are falling from much higher birth rates and will take decades to match our levels. Falling birth rates are bad news for everyone, but especially bad news for those who fall further and faster.
An analogous situation can be seen in the decline of the Church, and Christianity in general, at least with respect to the Western world. The number of Americans identifying as Christian or Catholic has decreased in recent years, but it will take some time for that number to reach abysmally low European levels. Here however I think it is important to move beyond a pure numbers game and look at some of the more qualitative  aspects of Christian/Catholic decline as well.
Last week I wrote here about the firing of Dr. Kenneth Howell who had the audacity, in a class about the Catholicism, to actually state Catholic doctrine about homosexuality.  There has been enough of a furor since that the University of Illinois is acting, according to this story in the Chicago Tribune:
A faculty group at the University of Illinois' flagship campus will review the decision to fire an adjunct religion professor for saying he agreed with Catholic doctrine on homosexuality.
Urbana- Champaign campus Chancellor Robert Easter said Monday he hopes to have a decision on the firing of Kenneth Howell from the Faculty Senate's Committee on Academic Freedom and Tenure by the time fall classes start. The review is to determine whether Howell's academic freedom was violated.
"We want to be able to reassure ourselves there was no infringement on academic freedom here," new university President Michael Hogan told members of the Faculty Senate on Monday. "This is a very, very important, not to mention a touchy and sensitive, issue. Did this cross the line somehow?" Continue reading →
For the past few years I have been taking my Catholic school students over to the nearby Mosque, as part of their World Religions research. It has gone well, everyone is on their best behavior, and it gives the students a chance to hear about Islam from devout Muslims, in their own place of worship. I also have visited the Mosque and Islamic community during the time of my run for public office to speak and dialogue about issues where we would find some common ground. It has all been a very positive experience, but there is one large elephant in the room that must be paid attention to.
Occasionally one runs across a post that's particularly nicely done. I think Matthew Boudway's recent reflections on a column by Clifford Longley on the new atheists comes dangerously close to perfect. It's brief, highlights an interesting article, and adds a thoughtful perspective that provides more depth to the article it cites. Here's a snippet:
[In response to Richard Dawkins's claim that it is wrong to "indoctrinate tiny children in the religion of their parents, and to slap religious labels on them,"]

"There is no such thing as value-free parenting," Longley writes…Longley proposes this as an argument about parenting, but it is hard to see why it wouldn't also apply to education. If the argument doesn't apply to education, why doesn't it? If it does — and if it is a good argument — then people of faith have a compelling reason not to send their children to schools where the subject of religion qua religion is carefully avoided. One could, I suppose, argue that the tacit message of such schools is that religion is too important to get mixed up with the tedious but necessary stuff of primary education, but of course public schools approach important matters all the time, and cannot avoid doing so.
Health care reform has been at the forefront of the American political discourse in the past few months. One of the most difficult tasks in this debate is to discern an authentically Catholic approach to reform efforts. The Catholic Church takes no official position as to how a health care system ought to be structured, but rather presents enduring moral principles that must be present in public policy.
Adhering to the richness of Catholic social teaching, the ultimate goal for Catholics must be to establish a system that is capable of universal access and coverage for all American citizens, one way or another. Any number of schemes might achieve universal health insurance and preferences will differ based on political philosophy, but the end result seems to be a Catholic moral obligation. In this sense, no Catholic ought to oppose universal health care, if it means achieving coverage for all Americans citizens either through market schemes, government assistance, "third sector" non-profit organizations, co-operatives efforts (co-ops), or some combination of these depending on the social need, the ethical principles at stake, and the resources each solution offers.
Catholic social teaching treats health care as a profound social interest and essential for the common good. Health care, because of this, ought not to be viewed as a mere commodity. The poor and vulnerable, by default, are immediately disadvantaged as health care costs increase. The United States, we are told, has the most technologically advanced and best quality medical care. But, one must inquire: at what cost? Other consumer "goods" are not essential safeguards to the indispensable good of human life in the same way as medical care.
Health care markets that are laissez-faire, an inherently utilitarian mechanism, do not necessarily yield nor are they ordered toward natural justice. Natural law theory is alien to such a mechanism— it is not intrinsic to it, neither is solidarity or preferential option for the poor, though these things are not necessarily excluded by it.
It is self-evident that different spheres of society appropriately employ different standards of distribution. College professors assign grades based on merits of achievement; athletic competition employs the same principle. Parents might distribute slices of cake at a birthday party to strict equality. In the same way, numerical equality governs votes in a democratic society. Food, clothing, shelter, electronic goods, clothing, automobiles, jewelry, etc, receive unequal distribution by market mechanisms—sometimes justly, sometimes not.
Need is one of those principles of distribution (and one of those things often argued about) recognized in some spheres, but not others. Need is terrible for distributing grades, but the proper principle for distributing emergency food supplies. Need, arguably, is a proper principle for the distribution of health care. Health is necessary for a community's proper functioning. Justice, in terms of health care, will require a redeveloped way of distributing health care based on personal responsibility, collective interest, and legitimate need—the weakest and most vulnerable among us first and foremost.
Many important areas of life must resist "commodification," at least in the same sense as dispensable goods. This could not be more evident than by the fact that people are becoming commodities to other people. Children are the prime example of this, from abortion to assisted reproduction. Fundamentally, justice demands that we re-examine our consumerism for it is the heart of the issue and I believe, the life-source of the "Culture of Death." Continue reading →
Several weeks ago there was a rather unpleasant exchange in First Things, between Marci Hamilton of the Cardozo School of Law, and Martin and Melissa Nussbaum of the Diocese of Colorado. Ms. Hamilton supports lifting the statute of limitations for child sex abuse claims, while the Nussbaums are decidedly against the idea. There are reasonable arguments on both sides, and, in this particular discussion, unreasonable arguments on both sides. But I think removing the statute of limitations, as Ms. Hamilton proposes, is likely to provide little benefit in terms of deterring abuse, and myriad opportunities for malicious or frivolous litigation. Furthermore, Ms. Hamilton's professed concern for children has been rather morbidly focused on the Catholic Church rather than, for instance, public schools, where abuse problems are far more rampant.
I thought at the time I read the exchange that Ms. Hamilton's name sounded familiar, but I couldn't quite place it. And then I remembered: Ms. Hamilton was the author of a rather incautiously written book entitled God v. the Gavel, in which she made a case against many traditional religious liberties (noticing a theme in her oeuvre?). I say incautiously because the book contained enough errors and sloppy argumentation to elicit a legendarily harsh book review from Douglas Laycock, one of the field's most distinguished scholars. The whole review is worth reading if the topic is of interest to you (or if, like me, you enjoy reading rigorous criticism), but here is the conclusion: