Religious Freedom
On All Saints Day, the bishops of Pennsylania released a statement on the upcoming elections.  Here is the text:
Each year on this day the Catholic Church celebrates "All Saints Day."  This solemnity remembers those who have fulfilled their earthly vocation and now enjoy eternal happiness in the presence of God.  These saints may be unnamed, but they certainly are not unknown.  Their lives are characterized by steadfast faith and charitable works.  They exemplify what it means to love God and love one's neighbor.
I haven't heard much about the ongoing dispute between the Russian government and the Western media over the fate of the faux "punk rock band" ***** Riot in the American Catholic media. But this is a dispute in which I believe we ought to take sides as Catholics.
[No, I will not give the vulgar hate group the sociopathic pleasure of having yet another Christian publication use their name]
Three members of the vulgar hate group were arrested following their desecration of Moscow's largest Orthodox cathedral. They have now been sentenced to two-year prison terms, with the six months spent at trial counting as time served.
My position on this incident is pretty clear. I stand 110% with the Russian government, the Orthodox Church, and the tens of millions of Russian Orthodox who have condemned the vulgar hate group – and I believe all Catholics in all countries ought to do likewise.
Not simply because this appears to me to be a deliberate ploy encouraged and promoted by anti-Russian elements in Europe and the United States; not simply because in all of the Western countries hypocritically condemning Russia these same actions could be and likely would be regarded as hate crimes according to their own established laws; not simply because the right to free speech does not, never has, and God willing, never will mean the right to invade any space one chooses and defecate on the floor; not simply because I respect the religious sensibilities of the Russian people; not even because I am fairly certain that being on the opposite side of whatever cause the degenerate celebritariat is championing is almost always the best and wisest choice – ???. Not just for those reasons.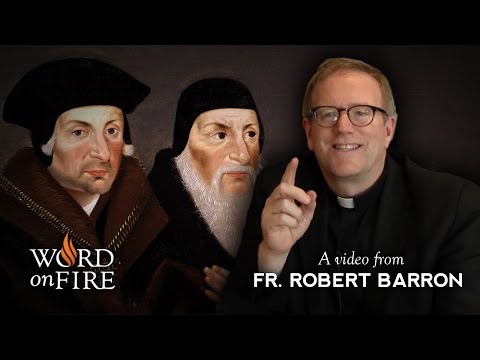 The resistance of More and Fisher to the royal supremacy in Church government was a heroic stand.  They realised the defects of the existing Catholic system, but they hated and feared the aggressive nationalism which was destroying the unity of Christendom.  They saw that the break with Rome carried with it the risk of a despotism freed from every fetter.  More stood forth as the defender of all that was finest in the medieval outlook.  He represents to history its universality, its belief in spiritual values, and its instinctive sense of otherworldliness.  Henry VIII with cruel axe decapitated not only a wise and gifted counselor, but a system which, though it had failed to live up to its ideals in practice, had for long furnished mankind with its brightest dreams."
Sir Winston Churchill
Beginning for two weeks, up to Independence Day, the Bishops are having a Fortnight For Freedom:
On April 12, the Ad Hoc Committee on Religious Liberty of the U.S.  Conference of Catholic Bishops (USCCB) issued a document, "Our First,  Most Cherished Liberty," outlining the bishops' concerns over threats to religious freedom, both at home and abroad. The bishops called for a "Fortnight for Freedom," a 14-day period of prayer, education and action in support of religious freedom, from June 21-July 4.
Bishops in their own dioceses are encouraged to arrange special events to  highlight the importance of defending religious freedom. Catholic  institutions are encouraged to do the same, especially in cooperation  with other Christians, Jews, people of other faiths and all who wish to  defend our most cherished freedom.
The fourteen days from June  21—the vigil of the Feasts of St. John Fisher and St. Thomas More—to  July 4, Independence Day, are dedicated to this "fortnight for  freedom"—a great hymn of prayer for our country. Our liturgical calendar celebrates a series of great martyrs who remained faithful in the face  of persecution by political power—St. John Fisher and St. Thomas More,  St. John the Baptist, SS. Peter and Paul, and the First Martyrs of the  Church of Rome.  Culminating on Independence Day, this special period of prayer, study, catechesis, and public action would emphasize both our  Christian and American heritage of liberty. Dioceses and parishes around the country could choose a date in that period for special events that  would constitute a great national campaign of teaching and witness for  religious liberty.
We here at The American Catholic are participating in the Fortnight For Freedom with special blog posts on each day.  This is the second of these blog posts.
June 22, is the feast day of Saint Thomas More and Saint John Fisher, the two great martyrs of the Church who died for the liberty of the Church when King Henry VIII, in order to secure a divorce, sundered the Catholic Church in England from the Catholic Church and placed this new Anglican Church under his control.  Throughout her history the Church has stood foursquare against the attempts by governments to exercised domination over her, and More and Fisher were two in a very long line of martyrs who have died fighting against such attempts.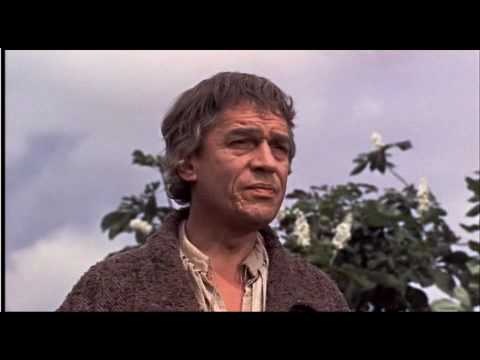 Continue reading →
Something for the weekend.  Lincoln and Liberty Too.  Perhaps the most effective campaign song in the history of our nation, it resonates strongly in me this year when our Catholic Church is engaged in a fight for our religious liberty.  Our bishops have proclaimed a Fortnight for Freedom from June 21 to July 4 for Catholics to meditate upon, and proclaim, our American heritage of liberty.  In that fortnight the memory of one man from our history should stand tall, Abraham Lincoln.  Although he was not a Catholic, and most Catholics of his time were members of the Democrat Party, Lincoln ever stood for the rights of his fellow citizens who were Catholics.
In the 1840s America was beset by a wave of anti-Catholic riots.  An especially violent one occurred in Philadelphia on May 6-8 in 1844. These riots laid the seeds for a powerful anti-Catholic movement which became embodied in the years to come in the aptly named Know-Nothing movement.  To many American politicians Catholic-bashing seemed the path to electoral success.
Lincoln made clear where he stood on this issue when he organized a public meeting in Springfield, Illinois on June 12, 1844.  At the meeting he proposed and had the following resolution adopted by the meeting:
"Resolved, That the guarantee of the rights of conscience, as found in our Constitution, is most sacred and inviolable, and one that belongs no less to the Catholic, than to the Protestant; and that all attempts to abridge or interfere with these rights, either of Catholic or Protestant, directly or indirectly, have our decided disapprobation, and shall ever have our most effective opposition. Resolved, That we reprobate and condemn each and every thing in the Philadelphia riots, and the causes which led to them, from whatever quarter they may have come, which are in conflict with the principles above expressed."
Lincoln remained true to this belief.  At the height of the political success of the Know-Nothing movement 11 years later, Mr. Lincoln in a letter to his friend Joshua Speed wrote:
"I am not a Know-Nothing. That is certain. How could I be? How can any one who abhors the oppression of negroes, be in favor of degrading classes of white people? Our progress in degeneracy appears to me to be pretty rapid. As a nation, we begin by declaring that "all men are created equal." We now practically read it "all men are created equal, except negroes." When the Know-Nothings get control, it will read "all men are created equal, except negroes, and foreigners, and catholics." When it comes to this I should prefer emigrating to some country where they make no pretence of loving liberty-to Russia, for instance, where despotism can be taken pure, and without the base alloy of hypocracy [sic]."
In our battle for religious liberty, we have Abraham Lincoln on our side, a man who understood that the great principles enshrined in our Declaration of Independence and our Constitution apply to all Americans. Continue reading →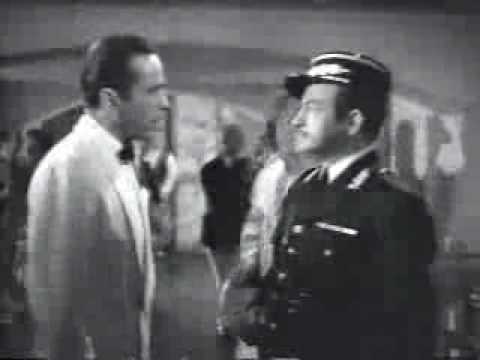 I am shocked, shocked to learn that the Obama administration cares as little about religious freedom abroad as it does religious freedom at home:
The U.S. State Department removed the sections covering religious freedom from the Country Reports on Human Rights that it released on  May 24, three months past the statutory deadline Congress set for the release of these reports.
The new human rights reports–purged of the sections that discuss the status of religious freedom in each of the countries covered–are also the human rights reports that include the period that covered the Arab Spring and its aftermath.
Thus, the reports do not provide in-depth coverage of what has happened to Christians and other religious minorities in predominantly Muslim countries in the Middle East that saw the rise of revolutionary movements in 2011 in which Islamist forces played an instrumental role.
For the first time ever, the State Department simply eliminated the section of religious freedom in its reports covering 2011 and instead referred  the public to the 2010 International Religious Freedom Report – a full  two years behind the times – or to the annual report of the U.S.  Commission on International Religious Freedom (USCIRF), which was released last September and covers events in 2010 but not 2011. Continue reading →
The story of the Catholic teen, Margeaux Graham, that was first told here at The American Catholic continues to gain momentum in the media. In the meantime she has written her story in her own words because I asked her to describe her experience for the young adult audience at Ignitum Today. I think it's important for people to know how this happened, and how unexpected it was in this nation.
Desire, doubt, honor, excitement, shock, and disappointment are the emotions preceding discrimination in the modern world. I have felt all of these towards a very unsuspecting organization, the Florida Girls State program sponsored by the American Legion Auxiliary.

The Girls State program is a once in a life time opportunity that is only available to high school juniors. Three girls from my school are nominated each year for the opportunity to become delegate.

The previous year's delegate came to my AP American History class and told us about her experience in the Girls State program. She made it sound very appealing, talking about the friends she made and the various things she learned. She also told us about the a variety of college opportunities that the delegates would get, such as ten points added to scholarship applications, special considerations when applying to colleges, and three credit hours for American government. I knew I wouldn't be chosen, I am the quiet kid in class, do my work and only answer aloud when called upon. I was certain I would not be chosen.
To read The American Catholic's coverage of Margeaux's stand, see these articles:
Margeaux's Stand: Catholic Teen Defends Her Right to Attend Mass
Go Margeaux! Victorious in Defense of the Eucharist
Cardinal Dolan yesterday released this statement regarding Obama's announcement that he had "evolved" and now, as he did in 1996 when first asked about it, supports gay marriage:
May 9, 2012 WASHINGTON—Cardinal Timothy Dolan, president of the U.S. Conference of Catholic Bishops (USCCB), issued the following statement:
President Obama's comments today in support of the redefinition of marriage are deeply saddening. As I stated in my public letter to the President on September 20, 2011, the Catholic Bishops stand ready to affirm every positive measure taken by the President and the Administration to strengthen marriage and the family. However, we cannot be silent in the face of words or actions that would undermine the institution of marriage, the very cornerstone of our society. The people of this country, especially our children, deserve better. Unfortunately, President Obama's words today are not surprising since they follow upon various actions already taken by his Administration that erode or ignore the unique meaning of marriage. I pray for the President every day, and will continue to pray that he and his Administration act justly to uphold and protect marriage as the union of one man and one woman. May we all work to promote and protect marriage and by so doing serve the true good of all persons.
When the Tokugawa shogunate was stamping out Christianity in Japan, it made use of Fumi-e (stepping on pictures).  Regime officials would place pictures of Jesus or Mary before suspected Christians and order them to step on them.  Refusal to do so, if persisted in, would end in execution.  In our own country we are seeing the growth of a movement just as antithetical in theory to Catholicism and traditional Christianity as the Tokugawa shogunate, and it finds its home in the Democrat party. 
What we have seen over the past few decades is the evolution of the Democrat party into an overtly anti-Catholic party.  The Obama administration is the culmination of this trend.  This of course is deeply ironic, because the Democrat party is a major party in this country with the help of the votes of tens of millions of purported Catholics.
In the past four decades the Democrats, with honorable exceptions, have championed abortion which is anathema to the teachings of the Church.  The embrace of homosexuality followed, which has caused governments around the nation to drive the Church out of adoptions because the Church refuses to arrange adoptions by homosexual couples.  In California, a state wholly controlled by the Democrat party, homosexual indoctrination, masquerading as education, is now mandated in public schools.  For cynical political purposes the Obama administration this year has proposed that Catholic institutions, and individual Catholic employers, be required to provide "free" contraceptive coverage, and is quite willing to run roughshod over the First Amendment to accomplish this goal.  Now we have the President's support of gay marriage, although, until he further "evolves" I guess, he "generously" stated his opinion that churches opposed to gay marriages should not be required to officiate at them.  These changes in society are the modern Fumi-e by which believing Catholics and traditional Christians are made to renounce, in effect, the teachings of Christ step by step. Continue reading →
Judging from this statement on religious liberty issued yesterday, the Bishops understand that the stakes are very high indeed this year:
A Statement on Religious Liberty
United States Conference of Catholic Bishops Ad Hoc Committee for Religious Liberty
We are Catholics. We are Americans. We are proud to be both, grateful for the gift of faith which is ours as Christian disciples, and grateful for the gift of liberty which is ours as American citizens. To be Catholic and American should mean not having to choose one over the other. Our allegiances are distinct, but they need not be contradictory, and should instead be complementary. That is the teaching of our Catholic faith, which obliges us to work together with fellow citizens for the common good of all who live in this land. That is the vision of our founding and our Constitution, which guarantees citizens of all religious faiths the right to contribute to our common life together.   Freedom is not only for Americans, but we think of it as something of our special inheritance, fought for at a great price, and a heritage to be guarded now. We are stewards of this gift, not only for ourselves but for all nations and peoples who yearn to be free. Catholics in America have discharged this duty of guarding freedom admirably for many generations.   In 1887, when the archbishop of Baltimore, James Gibbons, was made the second American cardinal, he defended the American heritage of religious liberty during his visit to Rome to receive the red hat. Speaking of the great progress the Catholic Church had made in the United States, he attributed it to the "civil liberty we enjoy in our enlightened republic." Indeed, he made a bolder claim, namely that "in the genial atmosphere of liberty [the Church] blossoms like a rose."1   From well before Cardinal Gibbons, Catholics in America have been advocates for religious liberty, and the landmark teaching of the Second Vatican Council on religious liberty was influenced by the American experience. It is among the proudest boasts of the Church on these shores. We have been staunch defenders of religious liberty in the past. We have a solemn duty to discharge that duty today.   We need, therefore, to speak frankly with each other when our freedoms are threatened. Now is such a time. As Catholic bishops and American citizens, we address an urgent summons to our fellow Catholics and fellow Americans to be on guard, for religious liberty is under attack, both at home and abroad.   This has been noticed both near and far. Pope Benedict XVI recently spoke about his worry that religious liberty in the United States is being weakened. He called it the "most cherished of American freedoms"—and indeed it is. All the more reason to heed the warning of the Holy Father, a friend of America and an ally in the defense of freedom, in his recent address to American bishops:  
Of particular concern are certain attempts being made to limit that most cherished of American freedoms, the freedom of religion. Many of you have pointed out that concerted efforts have been made to deny the right of conscientious objection on the part of Catholic individuals and institutions with regard to cooperation in intrinsically evil practices. Others have spoken to me of a worrying tendency to reduce religious freedom to mere freedom of worship without guarantees of respect for freedom of conscience.   Continue reading →
We will need a lot more of this before we prevail in this struggle to preserve religious liberty:
The Coalition to Stop the HHS Mandate, which is being coordinated by the Illinois-based Pro-Life Action League; and includes multiple pro-life, social conservative, and religious groups, including Human Life International, The Becket Fund for Religious Liberty, the Alliance Defense Fund, and Priests for Life; have organized the "Stand Up For Religious Freedom" rallies "in defense of religious freedom and STAND UP against the Obama administration's HHS mandate at federal building in cities across the country. Continue reading →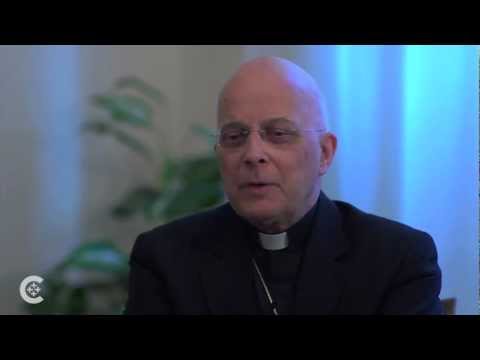 Note how the Bishops in the above video indicate what a unique threat to the Catholic Church in America the Obama administration poses.  They recognize that the goal of the current administration is to strip the Bishops, through fostering a de facto schism in the Church, of their ability to stand in the way of this administration.  This is all very unprecedented in American history and all very dangerous to our concept of religious liberty enshrined in the Constitution.  The Administrative Committee of the USCCB set out what is at stake well on March 14th:
The Administrative Committee of the United States Conference of Catholic Bishops, gathered for its March 2012 meeting, is strongly unified and intensely focused in its opposition to the various threats to religious freedom in our day. In our role as Bishops, we approach this question prayerfully and as pastors—concerned not only with the protection of the Church's own institutions, but with the care of the souls of the individual faithful, and with the common good.
To address the broader range of religious liberty issues, we look forward to the upcoming publication of "A Statement on Religious Liberty," a document of the Ad Hoc Committee for Religious Liberty. This document reflects on the history of religious liberty in our great Nation; surveys the current range of threats to this foundational principle; and states clearly the resolve of the Bishops to act strongly, in concert with our fellow citizens, in its defense.
One particular religious freedom issue demands our immediate attention: the now-finalized rule of the U.S. Department of Health and Human Services that would force virtually all private health plans nationwide to provide coverage of sterilization and contraception—including abortifacient drugs—subject to an exemption for "religious employers" that is arbitrarily narrow, and to an unspecified and dubious future "accommodation" for other religious organizations that are denied the exemption.
We begin,  first, with thanks to all who have stood firmly with us in our vigorous opposition to this unjust and illegal mandate: to our brother bishops; to our clergy and religious; to our Catholic faithful; to the wonderful array of Catholic groups and institutions that enliven our civil society; to our ecumenical and interfaith allies; to women and men of all religions (or none at all); to legal scholars; and to civic leaders. It is your enthusiastic unity in defense of religious freedom that has made such a dramatic and positive impact in this historic public debate. With your continued help, we will not be divided, and we will continue forward as one.
Second, we wish to clarify what this debate is—and is not—about. This is not about access to contraception, which is ubiquitous and inexpensive, even when it is not provided by the Church's hand and with the Church's funds. This is not about the religious freedom of Catholics only, but also of those who recognize that their cherished beliefs may be next on the block. This is not about the Bishops' somehow "banning contraception," when the U.S. Supreme Court took that issue off the table two generations ago. Indeed, this is not about the Church wanting to force anybody to do anything; it is instead about the federal government forcing the Church—consisting of its faithful and all but a few of its institutions—to act against Church teachings. This is not a matter of opposition to universal health care, which has been a concern of the Bishops' Conference since 1919, virtually at its founding. This is not a fight we want or asked for, but one forced upon us by government on its own timing. Finally, this is not a Republican or Democratic, a conservative or liberal issue; it is an American issue. Continue reading →
George Weigel has a post on National Review Online regarding the betrayal by some liberal Catholics of religious freedom in regard to the HHS Mandate:
Thus "liberal Catholics" who refuse to grasp the threats to religious freedom posed by the Obama administration on so many fronts — the HHS mandate, the EEOC's recently rejected attempt to strip the "ministerial exemption" from employment law, the State Department's dumbing-down of religious freedom to a mere "freedom of worship" — are betraying the best of their own heritage. And some are doing it in a particularly nasty way, trying to recruit the memory of John Courtney Murray as an ally in their attempts to cover for the Obama administration's turning its de facto secularist bias into de jure policy, regulations, and mandates. More than 50 years ago, Murray warned of the dangers deracinated secularism posed to the American democratic experiment: a warning that seems quite prescient in the light of the Leviathan-like politics of this administration, aided and abetted by baptized secularists who insist that they are "liberal Catholics." I daresay Murray, who did not suffer fools gladly, would not be amused by those who now try to use his work to shore up their own hollow arguments on behalf of the establishment of secularism.
The HHS-mandate battle is bringing to the surface of our public life many problems that were long hidden: the real and present danger to civil society of certain forms of Enlightenment thinking; the determination of the promoters of the sexual revolution to use state coercion to impose their agenda on society; the failure of the Catholic Church to educate the faithful in its own social doctrine; the reluctance of the U.S. bishops' conference to forcefully apply that social doctrine — especially its principle of subsidiarity — during the Obamacare debate. To that list can now be added one more sad reality, long suspected but now unmistakably clear: the utter incoherence of 21st-century liberal Catholicism, revealed by its failure to defend its own intellectual patrimony: the truth of religious freedom as the first of human rights. That liberal Catholics have done so in order to play court chaplain to overweening and harshly secularist state power compounds that tragedy, with deep historical irony. Continue reading →
Update III:  The USCCB Pro-Life Director Richard Doerflinger and Congressman Chris Smith of New Jersey agree with me that this "accommodation" or "compromise" is unacceptable.  Sadly Sr. Keehan of the the Catholic Health Associate found this "satisfactory".  It looks like Obama will be happy that Sr. Keehan is on board.  Of course, Planned Parenthood and Sr. Keehan agree.
Update II:  Rumor confirmed.  Insurance, that Religious Institutions pay into, will provide contraception, ie, it is still a violation of the First Amendment.
Update I: Rumor is that "Hawaii" compromise will be offered, but the bishops have already rejected this.  So basically it's a poor attempt at stalling and not really offering a solution.
The buzz this morning is that Obama is "caving in" to the pressure and will announce a "compromise" today at 12:15pm Eastern.
The news reports are saying that Religious Organizations won't have to offer birth control, only the insurance companies that these Religious Organizations provide will offer birth control.
Yeah, that's the compromise.
If these reports are true, this is dead on arrival.  Changing the meaning of the words won't do it.