Religion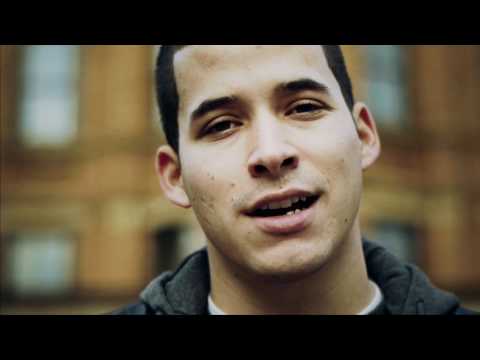 I encourage my students (past and present) to ask questions and seek the truth, and sometimes some will take up the challenge. Last week we saw the challenge of prior Myths to our belief in the historical Jesus Christ.  This week we have a Christian challenge to Christian religion. I would like to again tap into the collective genius that is American Catholic blogosphere to see what shakes out. I don't think Christianity could have survived as a loose-knit band of solo believers/wanna-be disciples.  Surely the Bible would never have been standardized. I see Jesus as one who puts all religious persons on notice- to not be hypocritical or without compassion. But in my read He doesn't throw out the baby of religion with the bathwater of failing pharisees.  I am pointing my students to this blog to consider your arguments and thoughts- so be polite and thoughtful regarding those who may be reading who are young questing souls- not sure of the spiritual landscape just yet.
The Miracle of Caring and Sharing – Mark Shea, National Catholic Register
Permanent Deacons Taking Role Away From Priests – Father John Zuhlsdorf
Infiltration Evangelization – Giuseppe Ambrose, The Three Bs
Of All the Rutten Ideas (Tim Rutten of the LA Times) – Phil Lawler, CC/OTC
If JP2 Can Be a Saint, Really, Anybody Can – John Norton, Our Sunday Visitor
Getting Off the Misery-Go-Round of Scrupulosity – Trent Beattie, Cthlc Lane
Vatican Surprises Bloggers with Successful Meeting – Father Tim Finigan
On Infertility and Adoption – This Cross I Embrace
Imminence, Unlawful Aggressors, & Proportionality in Self-Defense – M. D.
Things are Getting Airbrushed – Rich Leonardi, Ten Reasons
Congr'l Black Caucus Nuts in Asking Tax $ to Pay for Abortions – Lisa Graas
Why Religion Matters – Cindy Wooden, Catholic News Service
_._
If you liked this roundup of the best posts from around the Catholic blogosphere, visit ThePulp.it for daily updates twice a day.
For ThePulp.it click here.
I honestly can't believe they're doing this again. I oppose gatherings such as Assisi for many reasons that I could explain with a lengthy diatribe full of references and quotations, but I decided to go with withering sarcasm instead.
Check it out and comment on it here.
I believe these meetings are immoral and imprudent. Even if they're called by the pope and supported by the hierarchy. And I think they would find some of the answers to their own questions about the crisis of the Church, of Christianity, and religious faith in general if they examined their personal reasons for being a part of,  as well as the objective social effects, of such gatherings. It was quite disappointing to hear a man who has spoken out so many times about the dangers of relativism call for an event that practically embodies the abstract concept in the physical world.
An environmental confederation in the UK got the talented screenwriter Richard Curtis to produce a short film, ironically called No Pressure, for the 10:10 campaign, an effort to remind people to do their part in reducing carbon emission 10% by 2010 AD.
Unfortunately for the environmental movement the film backfired because it reinforced the image that beneath the surface environmentalists will do anything once in power to make it compulsory to follow their vision for the future, which includes violence.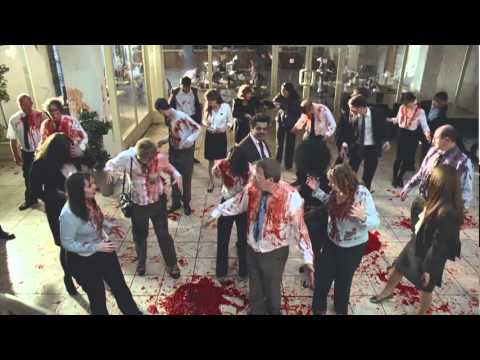 The text of Benedict's keynote speech on his trip to the UK is here; video of the speech can be found here.
Obviously, you read or watch the speech in its entirety, but I will present a few highlights for readers:
And yet the fundamental questions at stake in Thomas More's trial continue to present themselves in ever-changing terms as new social conditions emerge. Each generation, as it seeks to advance the common good, must ask anew: what are the requirements that governments may reasonably impose upon citizens, and how far do they extend? By appeal to what authority can moral dilemmas be resolved? These questions take us directly to the ethical foundations of civil discourse. If the moral principles underpinning the democratic process are themselves determined by nothing more solid than social consensus, then the fragility of the process becomes all too evident – herein lies the real challenge for democracy.
I'm on record as not being a member of the Glenn Beck fan club. I don't like his overly emotive mannerisms, his politics, or his theology. I'd rather the president of my alma mater was more circumspect in praising him, and I've written to the university to that effect. At the same time, I'm somewhat fascinated by the accounts of his rally in DC this past weekend. For instance, here is David Weigel (erstwhile Washington Post reporter and Journolist member) reporting on the event:
"It's about as angry as a Teletubbies episode….The Democrats who pre-butted Beck's rally by predicting an overtly political hateananny were played for suckers. They didn't pay attention to Beck's "Founder Fridays" episodes on Fox, his high-selling speaking tour, or his schmaltzy children's book The Christmas Sweater. It's not his blackboard that makes him popular. It's the total package he sells: membership in a corny, righteous, Mormonism-approved-by-John Hagee cultural family. The anger is what the media focus on, he says, joking several times about what "the press" will do to twist his words.

…

Beck's rally ends just as he said it would—without incident, political or otherwise. He's just taken the world's most derided TV audience, put them in the National Mall, and presided over the world's largest megachurch. "Bring out the bagpipes," he says. Bagpipe players then walk onto his stage, and the sound of "Amazing Grace" fills the mall.
The debate over the so-called Ground Zero mosque near the former site of the World Trade Center in New York has raised public interest in, and opposition to, other proposed or recently built mosques and Islamic centers throughout the country.
In areas where Muslim migration or immigration has been significant, some citizens have attempted to discourage construction of new mosques. Few come right out and cite the threat of terrorism; more often they seem to resort to time-honored NIMBY (Not In My Back Yard) tactics such as creative interpretation of zoning ordinances, claims of decreased property values, or claims of real or potential problems with traffic, noise, etc.
Before I go any further, I want to make it clear that I understand the need to be vigilant regarding the potential for violent subversion, as well as the dangers of taking such a politically correct approach to militant Islam that people hesitate to report obvious suspicious activity for fear of being labeled bigots (as seems to have happened in the Fort Hood massacre case).
My wife and I went to see Inception this weekend and I've been mulling over it the past two days. I've been looking through the internet to find a good analysis and, not finding one fully to my satisfaction, look Tolkien & Lewis's advice and just wrote my own. If you haven't seen the movie, I don't know why you're reading this but rest assured you will be lost. For those who did see it, I'll see you after the break.
I read a comment[1] a few weeks ago on GetReligion.org attempting to explain why John Paul Stevens was the last Protestant in the U.S. Supreme Court which simply said that Catholics and Jews have a tradition of being immersed in law (Canon Law and Halakha respectively for Catholics and Jews as an example).
This struck me as interesting because at first glance it kind of makes sense.
Of course there is much more to why the current make-up of the U.S. Supreme Court, 6 Catholics, 2 Jews, and an Episcopalian, is as it is.[2]
But I thought it was an interesting enough topic to dive into.
Lisa Wangsness of the Boston Globe chimes in with her two cents worth [emphases mine]:
Evangelical Protestants have been slow to embrace, or to feel welcomed by, the elite law schools like Harvard and Yale that have become a veritable requirement for Supreme Court nominees. One reason for this, some scholars say, is because of an anti-intellectual strain within evangelicalism.
As Ronald Reagan would say, there you go again, pushing the liberal theory that Christians are stupid (at least Evangelical Protestants).
Lets get beyond these stereotypes done by liberals to Christians.
It's true! They let someone onto the pages of the Boston Globe who knows a little bit about religion. Professor Stephen Prothero of Boston University (?) writes about how all religions are actually different, and that these differences matter. We cannot and should not pretend that all religions lead to the same God, because believers do not believe so. To think otherwise is to disrespect believers of all kinds, and it is the opposite of "celebrating diversity" – it ignores diversity and replaces it with a lie. The Professor clearly sees the motivation of advocates of this "all roads lead to the same God" idea in a particularly perceptive passage in the middle of the article:
I understand what these people are doing. They are not describing the world but reimagining it. They are hoping that their hope will call up in us feelings of brotherhood and sisterhood. In the face of religious bigotry and bloodshed, past and present, we cannot help but be drawn to such hope, and such vision. Yet we must not mistake either for clear-eyed analysis.
Those who preach one world religion and who ignore genuine religious differences are reimagining the world, as Professor Prothero aptly puts it. I believe this tendency – the tendency to reimagine the world – is omnipresent in our world today. I get this idea from a philosophy professor of mine from way back when who was fond of saying that the single unifying characteristic of modern philosophy is that tries to project itself onto the world. Modern minds want to project their vision of reality onto the world. This stands in stark contrast to the ancient thinkers, who understood the purpose of philosophy and indeed of reason itself to know the world as it is, and to conform one's actions to this reality. In ignoring religious differences, modern thinkers indulge in a fantasy that renders them ineffective and unpersuasive. Pretending differences do not exist does not eliminate the differences. In fact, it may aggravate things by obscuring what is truly held in common, these commonalities being the prerequisite of a true conversation. Not to mention, pretending all religions are the same is simply rude. Professor Prothero's article is a great antidote to the modern way of thinking and I hope read more from him in the future.
I give an incredulous salute to the liberal Commonweal for publishing a magnificent column by Kenneth Woodward where he discusses the New York Times Magisterium:
No question, the Times's worldview is secularist and secularizing, and as such it rivals the Catholic worldview. But that is not unusual with newspapers. What makes the Times unique—and what any Catholic bishop ought to understand—is that it is not just the nation's self-appointed newspaper of record. It is, to paraphrase Chesterton, an institution with the soul of a church. And the church it most resembles in size, organization, internal culture, and international reach is the Roman Catholic Church.
Like the Church of Rome, the Times is a global organization. Even in these reduced economic times, the newspaper's international network of news bureaus rivals the Vatican's diplomatic corps. The difference is that Times bureau chiefs are better paid and, in most capitals, more influential. A report from a papal nuncio ends up in a Vatican dossier, but a report from a Times correspondent is published around the world, often with immediate repercussions. With the advent of the Internet, stories from the Times can become other outlets' news in an ever-ramifying process of global cycling and recycling. That, of course, is exactly what happened with the Times piece on Fr. Murphy, the deceased Wisconsin child molester. The pope speaks twice a year urbi et orbi (to the city and to the world), but the Times does that every day.
Again like the Church of Rome, the Times exercises a powerful magisterium or teaching authority through its editorial board. There is no issue, local or global, on which these (usually anonymous) writers do not pronounce with a papal-like editorial "we." Like the Vatican's Congregation for the Doctrine of the Faith, the editorial board is there to defend received truth as well as advance the paper's political, social, and cultural agendas. One can no more imagine a Times editorial opposing any form of abortion—to take just one of that magisterium's articles of faith—than imagine a papal encyclical in favor.
The Times, of course, does not claim to speak infallibly in its judgments on current events. (Neither does the pope.) But to the truly orthodox believers in the Times, its editorials carry the burden of liberal holy writ. As the paper's first and most acute public editor, Daniel Okrent, once put it, the editorial page is "so thoroughly saturated in liberal theology that when it occasionally strays from that point of view the shocked yelps from the left overwhelm even the ceaseless rumble of disapproval from the right." Okrent's now famous column was published in 2004 under the headline "Is the New York Times a Liberal Newspaper?" and I will cite Okrent more than once because he, too, reached repeatedly for religious metaphors to describe the ambient culture of the paper.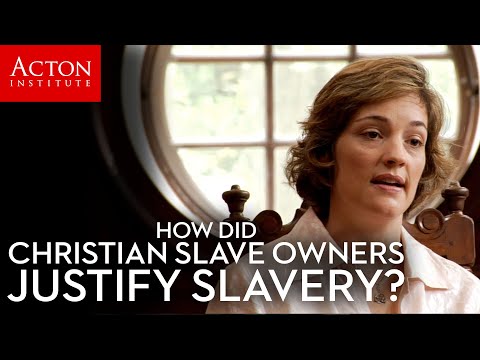 My second post using clips from the Birth of Freedom video produced by the Acton Institute.  As historian Susan Wise Bauer, justly popular in home schooling circles for her superb The History of the Ancient World  and The History of the Medieval World, indicates in the video above, defenses of slavery based upon the Bible often confused descriptive passages of the Bible, written in ages where slavery was as common as complex machines are in ours, with prescriptive commands that slavery was right and just.   Additionally, defenders of slavery using the Bible did not work out fully the logical implications of their position.  For example, if Saint Paul's comments regarding slavery meant that slavery was just, would absolute monarchies also be just based upon Paul's statements to obey the authority of the Roman Empire?   If slavery was good based upon Saint Paul's statements, did that mean that enslavement of whites was good since the vast majority of slaves Saint Paul would have had contact with would have been white?  Using the Bible to defend slavery leads to endless questions of this type as the abolitionists at the time pointed out.
Perhaps one of the more elaborate defenses of slavery using religion was that of Richard Furman in a letter to the Governor of South Carolina, John Lyde Wilson, in 1822.  A Baptist pastor, Furman was born in Esopus, New York in 1755.  A preacher of unusual power, he was appointed as the Baptist pastor of the High Hills of Santee Baptist Church in South Carolina at the age of 19.  An ardent patriot during the Revolution, he became pastor of the First Baptist Church in Charleston in 1787.
A strong believer in education, he founded literary societies, academies, literacy campaigns and local Bible and tract societies.  With his leadership, Baptists in South Carolina founded Columbian College in 1821, now known as George Washington University.
Furman began his career viewing slavery as an undoubted evil.  By the end of his career he owned slaves and had enlisted the Bible in defense of the "peculiar institution". 
It would be easy to simply view Furman as a hypocrite and a monster.  However, such is not the case.  He was a highly educated man and a convinced Christian, and his life contained many charitable works, some of which were for blacks, slave and free alike.  The truly depressing fact while reading the very well written defense of slavery below, is the recognition that Furman in many ways was a very good man working very hard to defend the indefensible.  The attempted slave insurrection of Denmark Versey prompted Furman to write the letter.  Furman's letter to the Governor of South Carolina:
  Continue reading →