Pro-Life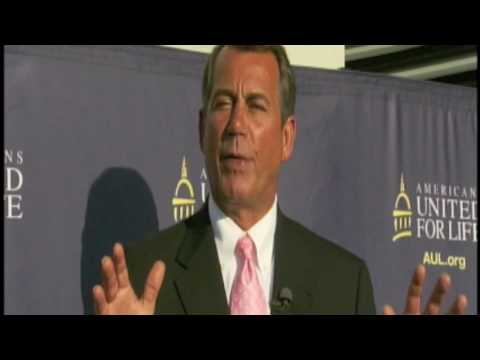 It may not be common knowledge, but the next Speaker of the House, John Boehner, has been an ardent foe of abortion since entering Congress in 1991, and a leader in the fight.  As indicated in the video above, while accepting the Henry Hyde award from Americans United for Life earlier this year, for Boehner this is an emotional issue, and he is heart and soul on our side.  A refreshing change from Nancy Pelosi. Continue reading →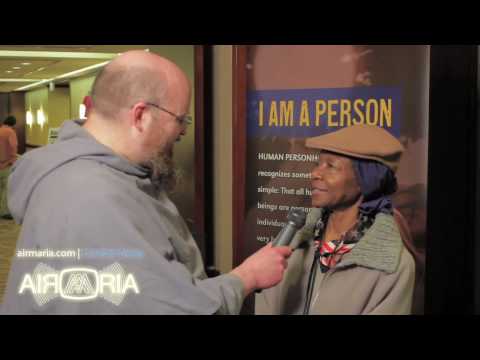 Dr. Mildred Fay Jefferson, tireless crusader for the unborn, died on Saturday October 16, 2010 at age 84.  Born in Carthage, Texas in 1927, she overcame all the disadvantages of being black in the Jim Crow South to be the first black woman to graduate from Harvard Medical School in 1951 and, additionally, the first female surgeon to graduate from that school.   She was professor of surgery at Boston University.  After Roe she helped found the National Right to Life Committee and was President of the Committee for three terms.  She never ceased to speak out for the unborn. Continue reading →
Today is my birthday, which means that while I get cake, ice cream, and annoyance for having to study on my birthday, you get to realize that the November elections are merely a month and a week away. In the Catholic blogosphere, this means that the "republicath" & "Catholyc" labels are getting dusted off for use in the political war.
For example, MM has launched an humorless satirical website a mini-crusade against Thomas Peters & CatholicVote.  Specifically, he's angry about the very high rating they gave to Sharron Angle, a Republican running against Harry Reid. While I disagree with some of the exaggerations (if he thinks that's a racist ad, he doesn't watch much TV during October), I think his question is a good one: when ought a Catholic group be offering endorsements? Continue reading →
Next week, New Hampshire Republicans, and probably some irritating Democrats, will decide who the Republican Nominee is for the Republican New Hampshire Senate Candidacy. It appears to the best of my knowledge that Ovide Lamontange is the only consistent pro-life and limited government candidate on the ticket. I urge anyone you know who lives in New Hampshire to vote for Ovide. No, he's not a genius, but he's principled, more than the others. Primaries should be about principles. Playing Machiavelli can wait until November. We have to choose the right people to put up for office, and the right people are principled people who think that government is more than simply another way to stimulate the economy. We have a debased and corrupt form of politics that only recognizes the material dimension of our lives. We need candidates who understand that material life is not the only good, and that material well-being is in some way really dependent on our spiritual well-being. Our spiritual well-being is in a real way determined by our laws, and our politicians create our laws, not just "our jobs" (which is ridiculous, politicians don't create jobs). We need to look for politicians who have but an inkling of an understanding of this countercultural idea. Our laws are not just about money; they are about truth and justice and goodness and even beauty.
Republicans are upset about not being in power. Republicans are not in power because they have failed to live up to their principles, and everyone knows it. Republican principles are good principles, and we should not concede them because we have hopes of winning an election. Republicans have won elections, and they have acted frivolously and ignorantly with their power because they were not principled. We need to elect politicians who will behave responsibly with their power, and not just win the election. Elections don't matter; justice and truth do.
My old employer, the Susan B. Anthony List, has launched a new initiative encouraging the GOP to include Pro-Life legislation in it's latest Contract for America.
SBA List President, Marjorie Dannenfelser, explains why this initiative is needed:
"The Republican Party must show what it is made of this time around.  They can do so by acting on their convictions and those of their party, and by making a commitment to passage of common-sense, life-saving legislation.  Missing from the GOP's original Contract in 1994 was any emphasis on policies protecting the unborn.  Pro-life legislation was not made a priority in the following Congress.  With the support of a vibrant pro-life movement that understands the urgency of addressing the tragedy of nearly 4,000 abortions per day coupled with the vast majority of Americans who support a commonsense pro-life agenda, enacting that agenda would not require a heavy lift."
Check out the SBA List's petition for more information and to join their cause.
On my personal blog, I discuss a disturbing video I saw on YouTube of a pro-choice "reporter" confronting pro-life protesters with some rather simple questions.
Enjoy!
An inspiring scene of Ramon refusing to cater for the new super abortion mill in Houston.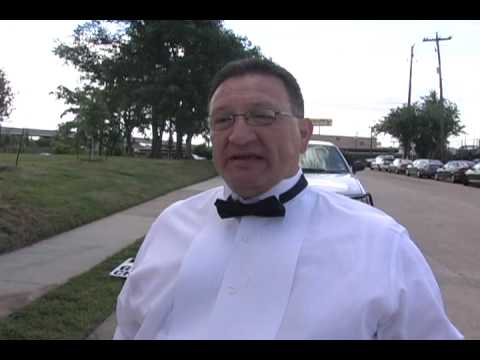 To help eliminate the world's largest abortion mill in Houston contact the following groups:
Father, forgive them, for they know not what they do.

– Holy Gospel of Saint Luke 23:34 cf.
Ora pro nobis!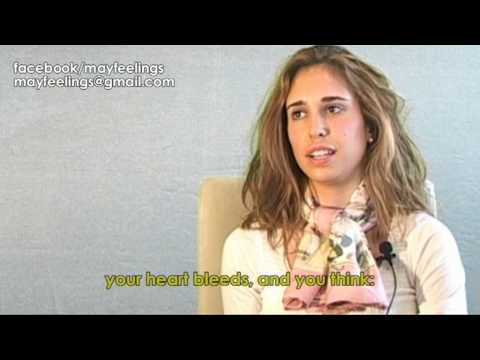 A nice reminder of all the positives in the Catholic priesthood- why we need our priests, and why we can't throw them under the bus when they fail our expectations. (hattip Domenico Bettinelli of BettNet blog).
I had a thought a while back- what if a large percentage of priests went over to the nearest abortion clinic, and just camped out there, praying a silent protest? If Catholics wanted Mass they would have to go to where the priests were; and if the authorities told the priests to move on, and the priests refused, then they would all go to jail, and so the laity would not have Eucharist. Forget about denying Communion to this or that politician- why shouldn't the priests deny all of us Communion- except for those in prison- until we got serious about stopping abortion.  The priest is not ordinarily a zealot, but when a genocide of the unwanted, unborn children gets so little notice by a very distracted society- well it would seem time for Jesus' priests to overturn some spiritual tables outside the temples worshipping the cult of consumer choice for the life or death of  innocent children.
The priest is perfectly suited for such a protest- he isn't a businessman, he doesn't have a wife and children depending on his securing money for the day. Yet, he is needed by every Catholic who knows his/her duty to participate in a weekly Mass- what if the priests said – "hold on a minute- you, the laity, need to fulfill some minimal requirements yourselves- you have a primary responsibility to set the temporal order straight- you can't keep up this killing of our children on America's Main Street- get hold of yourselves, and take care of these women and children- for God's sake as well as your own." The priests and bishops have had their problems- but the laity have a greater scandal to deal with- our lack of seriousness in seeing to it that all children are able to live and thrive- inside the Superpower and in all the world.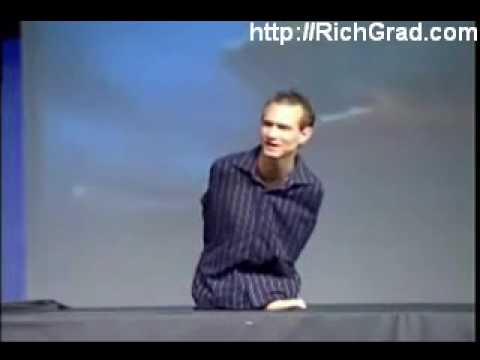 Hattip to commenter restrainedradical.  Nick Vujicic is a living refutation of the pro-abort lie that some lives are not worth living.  The joy and energy with which he embraces life with what most people would view as horrifying disabilities reminds me of the behavior of my son with autism.  Life with a physical or mental disability can be very difficult.  Having seen my son deal with autism has given me some of the worst times in my life.  However, witnessing his courage,  joy and love has also provided me with the best moments in my life.  God gives us life and he gives us courage.  With those two assets it is marvelous to see what we mere mortals can accomplish in the time God allots us.
Hat tip to Ed Morrissey at Hot Air who is on a pro-life role today.  Sarah Palin in her address to the Susan B. Anthony Celebration of Life Breakfast.  Go here to see a video of Palin's speech.  In her speech Palin made it clear that she understands the temptation of abortion.
Speaking at the Susan B. Anthony List Celebration of Life breakfast, Palin said that when she learned during her pregnancy that Trig would be born with Down syndrome, she "had no idea how I was going to handle the situation of raising a special needs child."
She said she was struck by "not knowing if my heart was ready, not knowing if I was patient and nurturing enough."
While she had previously believed that "God will never give me something I cannot handle," she said, she was left thinking, "I don't think I can handle this. This wasn't part of my life's plan."
As a busy mother who already had four kids and who was serving as Alaska governor, she wondered how she would handle raising the child, she said. She wondered if her sister, who has a child with autism, would have been better equipped to raise him.
Palin said the experience helped her understand how a woman would consider "even for a split second" having an abortion, "because I've been there."
Hat tip to Ed Morrissey at Hot Air.  For a second year in a row Gallup finds that more Americans call themselves pro-life than pro-choice.
The conservative shift in Americans' views on abortion that Gallup first recorded a year ago has carried over into 2010. Slightly more Americans call themselves "pro-life" than "pro-choice," 47% vs. 45%, according to a May 3-6 Gallup poll. This is nearly identical to the 47% to 46% division found last July following a more strongly pro-life advantage of 51% to 42% last May.
While the two-percentage-point gap in current abortion views is not significant, it represents the third consecutive time Gallup has found more Americans taking the pro-life than pro-choice position on this measure since May 2009, suggesting a real change in public opinion. By contrast, in nearly all readings on this question since 1995, and each survey from 2003 to 2008, more Americans called themselves pro-choice than pro-life.
According to two-year averages of these results since 2001, Republicans have become more likely to call themselves pro-life since polling conducted in 2003/2004, as have Republican-leaning independents since 2005/2006. Independents who lean to neither party also became more likely to call themselves "pro-life" between 2003/2004 and 2005/2006, but have since held steady.
Democrats' self-identification with the pro-life position has moved in the other direction, declining from 37% in 2003/2004 to 31% in 2009/2010. Among independents who lean Democratic, there has been no movement in either direction.
Just last week the Nebraska state legislature by a vote of 44-5 passed landmark legislation—The Pain-Capable Unborn Child Protection Act—setting a demarcation line on abortion services based on a substantial body of biomedical research that indicates unborn children can feel pain at 20 weeks. Governor Dave Heinemen (R-NE) signed the bill into the law, which will take effect this October. Once the law is enforced, abortion services will be illegal at and after 20 weeks gestation with exceptions only in cases of the threat of death to the mother or a serious risk of "substantial and irreversible physical impairment of a major bodily function." Rape and incest are not included as valid exceptions. It is clear from this that there is a dual effort to skirt around the requirements of Roe and avoid the very broad exception of a woman's "health" that in practice acts as a smokescreen for all elective abortions.
This law is the first of its kind in the United States, basing its restriction on abortion on fetal pain and not on arbritrary notion of fetal"viability."  Without any surprise, pro-choice lobbyists and lawyers are going to challenge the law in court as unconstitutional because it sets the abortion limit prior to the prevalent judgment that "fetal viability" falls between 22 and 24 weeks and the law allegedly violates several judicial precedents post-Roe, such as the intentionally neglect to include rape, incest, and broad "health-related" clauses as valid exceptions to have an abortion.
Technically there are no judicial precedents for the pro-life Nebraska law because the newness of the standard that is the basis of the law. This will be a first-test case. There is reason to be optimistic that the U.S. Supreme Court—if the case makes it that far—might very well uphold the law. In the best case scenario, there are at least fives justices (the same five that upheld the ban on partial-birth abortion) who would seriously consider a persuasive case of state interest in preserving unborn human life given the considerable amount of medical evidence that unborn children are capable of feeling pain at 20 weeks during an abortion.
The full text of the new abortion law can be found here.
Coincidentally, the same day the Republican governor also signed a separate law requiring health care providers to screen women seeking abortions for possible physical or mental risks before and after the procedure with failure to comply resulting in fines up to $10,000. He has stated his intention to defend these pro-life victories against legal challenges if necessary.