Pro-Life
(First time posting, so hopefully I don't mess up the formatting too much; that would be a bit much after folks were kind enough to invite me to post!)
Time for a bit of Catholic applied to geekery! (Not to be confused with straight up Catholic Geekery, which is more the Holy Father's area– does anyone doubt that he dearly loves thinking about, playing with and elaborating on Catholic theology? You just don't end up writing THREE books on the life of Jesus without the love, intellectual interest and deep enjoyment of a geek for his geekdom.)
There's something about Catholics and blogs that always ends up going into the old question of what makes a man– or, more correctly, a person. "Man" in this context would be a human, and there are several examples of people that aren't humans– like most of the Trinity. Sadly, the topic usually comes up in terms of abortion; even the utterly simple-science-based reasoning that all humans are human and should be treated thus will bring out the attacks. (Amusingly, the line of attack is usually that someone is trying to force their religious beliefs on others, rather than an attempt to explain why a demonstrably human life is objectively different from, say, an adult human. The "bioethicist" Singer is famous for being open about valuing life in a utilitarian manner, but there aren't many who will support that angle.[thank God]) Continue reading →
As readers of this blog know, I have little use for RINO's, (Republicans in Name Only), politicians who call themselves Republicans but once in office vote like Democrats.  However, every rule has exceptions and an exception to my antipathy to RINOs is the late Mark Hatfield.  Hatfield died on August 7 of this year, at 89 years of age.  He served in the Navy as a landing craft officer in the Pacific during World War II at Iwo Jima and Okinawa.  He was one of the first Americans to see the ruins of Hiroshima after the surrender of Japan.
Beginning in 1950, he embarked upon a 46 year career in politics as a Republican in Oregon.  He served in the Oregon legislature and was twice elected governor of the state.  He served 30 years in the Senate from 1967-1997.  In office his votes were often indistinguishable from a liberal Democrat.  He was a dove on Vietnam, supported the nuclear freeze, cast the deciding vote in the Senate that defeated a balanced budget amendment and was opposed to the death penalty.  In 1964 he denounced Goldwater conservatives as extremists.  Ronald Reagan, who was a friend of Hatfield, once noted in his diary while he was President that with Republicans like Hatfield, who needed Democrats.  He was a RINO's RINO.  Of course you know there is a but coming.
Hattip to Mathew Archbold at Creative Minority Report.  The poster is funny and devastating.  However, I would find it even more humorous if purported Catholic newspapers didn't publish articles like this,  or if articles like this were not dead on accurate as to the attitudes of radical nuns or if so many pro-aborts, an example is here, didn't end up in positions of power within agencies associated with the Church.  The pro-life cause would be so much more effective if so many Catholics in this country were not actively supporting the right to kill unborn kids.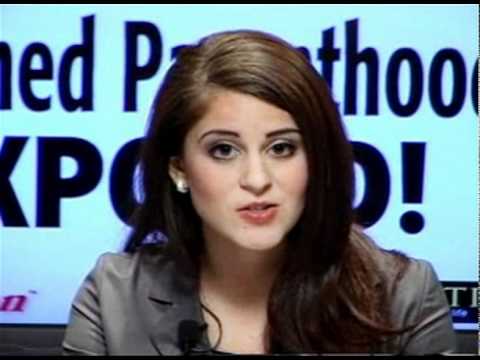 As faithful readers of this blog know, I am an attorney, for my sins no doubt.  It supplies me with bread and butter for my family and myself as well as an opportunity to observe the frailty, follies, crimes and, occasionally, the nobility, of the sons of Adam and the daughters of Eve.  However, that is just my day job.  For over a decade now I have also been chairman of the board of directors of the Caring Pregnancy Center located in Pontiac, Illinois in Livingston County, the county in which I live.  There, dedicated pro-life volunteers, almost all of them evangelical women, labor ceaselessly to help women in crisis  pregnancies.  In the movie the Agony and the Ecstasy Pope Julius II is depicted as saying that when he comes before God he will throw into the balance the ceiling painting of Michelangelo in the Sistine Chapel against the weight of his sins and he hoped it would shorten his time in purgatory.  If such an opportunity exists for me, it will be due to my association with the Caring Pregnancy Center and their truly awe-inspiring and selfless female volunteers.
On April 14th, we held our 25th anniversary banquet which was a grand affair, with our supporters and well-wishers turning out in en masse.  I opened with a few introductory remarks where I talked about the Center and its 25 years of service to the women of Livingston County and their babies.  I also asked why we did this.  First and foremost to protect innocent human life, and, second, because we remember with Thomas Jefferson, "Indeed, I tremble for my country when I reflect that God is just; that his justice cannot sleep forever."  It will come as a vast shock, no doubt, to faithful readers of this blog that I somehow worked into my remarks the surrender of Fort Sumter 150 years before on April 14, 1861 and Mr. Lincoln's remarks in his Second Inaugural Address that the terrible war the nation had been through was God's punishment on both the North and the South for the sin of slavery.  I ended by stating that it was still possible for America to turn around and repent for the great sin of abortion and that the great words of the prophet Isaiah, as always, give us hope:  "Though your sins be as scarlet, they will be made white as snow."
Abby Johnson was our speaker, and she gave the most effective pro-life speech I have ever heard and I have heard many over the decades.
She was funny and moving at the same time.  Her delivery was as natural as if she was talking to a next door neighbor, but every word she said was riveting. Continue reading →
There's a smug view out there that anti-abortion opinions are the purview of the safely bourgeois, and have little to do with the lives of real people with real problems. Calah of "Barefoot and Pregnant" refutes this handily with a powerful post about her experience of being a "woman in crisis":
Amidst the debates swirling around about defunding Planned Parenthood, some oft-repeated catch phrases are being tossed around like word grenades. One of these are "women in crisis." I'm sick and tired of hearing about "women in crisis" and how they need access to emergency contraception and abortions. That is a huge, steaming pile of lies, propagated by people who like to murder babies. Women in crisis do not need access to abortions. What they need is love, support, a safe place to live, and people (even strangers!) who will tell them the truth: that they are more than capable of being a mother. That they can do this. That their crisis, no matter how terrible, will be healed in the long, sometimes painful, always joyful process of becoming a mother.

Think this makes me heartless, speaking from my comfortable suburban home, having never known trials in my cushy little life?

Think again.

When I got that positive pregnancy test, the one that changed my life, I was addicted to crystal meth.

And do you know what the people around me did? They didn't take the secular line and say, "this baby's life would be horrible. You're unfit to be a mother. Better for it to not be born at all."

But neither did they take the typical pro-life line in that situation and say, "you are clearly unfit to be a mother, but all you have to do is carry the baby to term and give a stable couple a wonderful gift."

The Ogre said, "you're a mother now, and I'm a father, and together we'll raise our child."

My parents said, "marry that man, and raise that baby. You've made the choices, you have to live with them."

My friends said, "you screwed up, big time. But we love you. We'll throw you a baby shower, buy you maternity clothes, and babysit while you finish your semester."

Don't get me wrong, it wasn't easy, being a newly-pregnant drug addict. But it gave me something to live for. Someone to live for….
Hattip to Creative Minority Report.
If Tim Roach questioned his own manhood after six months of unemployment, consider the question asked and answered. Tim Roach is a man, a good man.
In mid February, Tim, got a call from his local union with the news every laid off worker longs to hear — a job offer.

It couldn't have come at a better time. Tim's unemployment benefits were about to run out. He could hardly believe what the voice on the other end was presenting to him — an offer to be a job foreman for at least 11 months, with a salary of $65,000 to $70,000 a year.

Perfect, Tim thought. Then came the bad news — he would be working on construction of a new Planned Parent­hood Clinic in St. Paul on University Avenue. The highest of highs became the lowest of lows as he quickly turned down the offer.
Tim's Union rep tried to get him to reconsider saying he wasn't sure if abortions would be performed there but he simply responded, "It's a Planned Parenthood. No."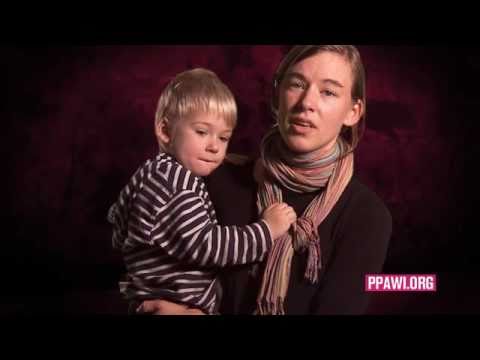 In all of the furor over Wisconsin Governor Scott Walker's bill to curb the power of public employee union to careen the state of Wisconsin into insolvency, other stances of the Governor have been overlooked.  Leftist magazine Mother Jones notes in a current story that Walker is an ardent foe of abortion:
Walker, the son of a minister, attended Marquette University in Milwaukee from 1986 to 1990, where he served as chair of Students for Life. He dropped out of the school without graduating in 1990, and unsuccessfully ran for the Assembly that fall. He ran again in 1993 in a special election and won an Assembly seat representing Wauwatosa, a city just outside of Milwaukee. It didn't take long for him to take up the abortion fight.
In November 1996, Walker and Assemblywoman Bonnie Ladwig R-Caledonia announced plans to introduce a bill banning "partial-birth" abortions, or what's medically known as dilation and extraction. Anti-abortion groups have condemned the practice, but groups that back abortion rights argue the procedure could save a woman's life in the case of severe late-term complications during a pregnancy. Walker said partial-birth abortions are "never needed" to save lives, adding, "This procedure is not a medically recognized procedure." Continue reading →
A reader asked me to take a look at this study (abstract here) and see if it reaches a valid set of conclusions. The study was conducted in California among ~80,000 women who receive birth control pills paid for by the state as part of a program for low income women. Previously, women in the program have received a 1 or 3 months supply of birth control at a time, and then have to go in to the clinic in order to receive a refill. In the study, a portion of these women were given a full year's supply instead of one or three months, and state medical records were then used to see if this resulted in a change in the rate of unplanned pregnancy and abortion among the women who received a full year supply of birth control.
Researchers observed a 30 percent reduction in the odds of pregnancy and a 46 percent decrease in the odds of an abortion in women given a one-year supply of birth control pills at a clinic versus women who received the standard prescriptions for one – or three-month supplies.

The researchers speculate that a larger supply of oral contraceptive pills may allow more consistent use, since women need to make fewer visits to a clinic or pharmacy for their next supply.

"Women need to have contraceptives on hand so that their use is as automatic as using safety devices in cars, " said Diana Greene Foster, PhD, lead author and associate professor in the UCSF Department of Obstetrics, Gynecology and Reproductive Sciences. "Providing one cycle of oral contraceptives at a time is similar to asking people to visit a clinic or pharmacy to renew their seatbelts each month."
…
Oral contraceptive pills are the most commonly used method of reversible contraception in the United States, the team states. While highly effective when used correctly (three pregnancies per 1,000 women in the first year of use), approximately half of women regularly miss one or more pills per cycle, a practice associated with a much higher pregnancy rate (80 pregnancies per 1,000 women in the first year of use), according to the team. [source]
The details of that decrease are as follows: Continue reading →
The death of Dr. Bernard Nathanson has undoubtedly affected all of us who are dedicated to the pro-life cause. In the decades since his defection from the pro-abortion camp and his conversion to the Catholic faith, he was one of the nation's most outspoken defenders of innocent human life. Among the many contributions to the cause for which we can thank Dr. Nathanson is his exposure of the deceptions and falsehoods employed by the pro-abortion movement – some of which he invented himself – in order to legitimize abortion in the eyes of the public and set the stage for its legalization in the 1960's and 70's.
And it is quite interesting, and perhaps even providential, that in remembering the life and works of Dr. Nathanson, we can consider how they affect the ongoing debate among Catholics over the use of lies and deceptions in order to undermine the pro-abortion movement and industry.
One of the great strengths of the pro-life cause is its ability to make converts among its adversaries.  Bernard Nathanson was a prime example.  An obstetrician\gynecologist, Dr. Nathanson became an abortionist out of ideological committment to what he perceived as a necessary element in the liberation of women.  During his career as an abortionist, he took the lives of 75,000 unborn children.  One of them was his own child:   "In the mid-sixties I impregnated a woman… and I not only demanded that she terminate the pregnancy… but also coolly informed her that since I was one of the most skilled practitioners of the art, I myself would do the abortion. And I did."  He was a founding member of the National Association for the Repeal of Abortion Laws. 
Unlike most of his colleagues in the abortion trade, Nathanson was not a marginally skilled doctor.  He was highly trained and kept up with medical developments.  When ultrasound came along in the seventies he began to use it and quickly reconized its worth in pre-natal examinations.  It also revealed to him something he had done his best to ignore:  the humanity of the unborn. Continue reading →
Some time ago I wrote a post expressing some of my reservations about the activities of Lila Rose and her organization, Live Action. In light of their most recent undercover sting operation, it is a good time to revisit some of the objections and debates that came up earlier.  Initially I believed that Live Action's activities were morally questionable in some cases, and definitely wrong in others.
I have to say that I stand by this assessment today, for several reasons I will state below.
First I want to make clear that I am 100% pro-life; I make no exceptions for rape, incest, or "to save the life of the mother", for it is never permissible to kill an innocent human being to save another human being. At the legislative level I would like to see Roe v. Wade overturned, in which case many pre-Roe abortion bans would immediately regain their full force in many states.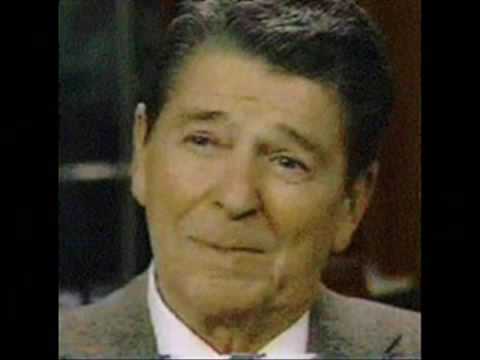 There are no easy answers but there are simple answers. We must have the courage to do what we know is morally right.
Ronald Reagan
Today is my 54th birthday.  I am pleased that I share my natal day with the man I consider the greatest president of my lifetime:  Ronald Wilson Reagan, who was born one hundred years ago today in Tampico, Illinois.  I greatly admire Reagan for many reasons:  his wit, eloquence and good humor;  his prime role in bringing about the destruction of Communism as a ruling ideology in the former, how good it is to write that adjective!, Soviet Union and Eastern Europe;  his restoration of American prosperity by wringing inflation from the American economy;  his rebuilding of the nation's defenses;  his restoration of American pride and optimism.  However, there is one stand of his that, above all others, ensures that he will always have a special place in my heart, his defense of the weakest and the most vulnerable among us, the unborn.
In 1983 Reagan submitted an essay on abortion to the Human Life Review, then and now, the scholarly heart of the pro-life movement.  He entitled it, Abortion and the Conscience of the Nation.  Go here to the Human Life Review's website to read it.
Reagan in the article attacked Roe on its tenth anniversary and stated that Roe had not settled the abortion fight:
Make no mistake, abortion-on-demand is not a right granted by the Constitution. No serious scholar, including one disposed to agree with the Court's result, has argued that the framers of the Constitution intended to create such a right. Shortly after the Roe v. Wade decision, Professor John Hart Ely, now Dean of Stanford Law School, wrote that the opinion "is not constitutional law and gives almost no sense of an obligation to try to be." Nowhere do the plain words of the Constitution even hint at a "right" so sweeping as to permit abortion up to the time the child is ready to be born. Yet that is what the Court ruled.
As an act of "raw judicial power" (to use Justice White's biting phrase), the decision by the seven-man majority in Roe v. Wade has so far been made to stick. But the Court's decision has by no means settled the debate. Instead, Roe v. Wade has become a continuing prod to the conscience of the nation.
Reagan saw that abortion diminished respect for all human life and quoted Mother Teresa as to the simple truth that abortion is the "greatest misery of our time":
We cannot diminish the value of one category of human life—the unborn—without diminishing the value of all human life. We saw tragic proof of this truism last year when the Indiana courts allowed the starvation death of "Baby Doe" in Bloomington because the child had Down's Syndrome.
Many of our fellow citizens grieve over the loss of life that has followed Roe v. Wade. Margaret Heckler, soon after being nominated to head the largest department of our government, Health and Human Services, told an audience that she believed abortion to be the greatest moral crisis facing our country today. And the revered Mother Teresa, who works in the streets of Calcutta ministering to dying people in her world-famous mission of mercy, has said that "the greatest misery of our time is the generalized abortion of children." Continue reading →