Pro-Life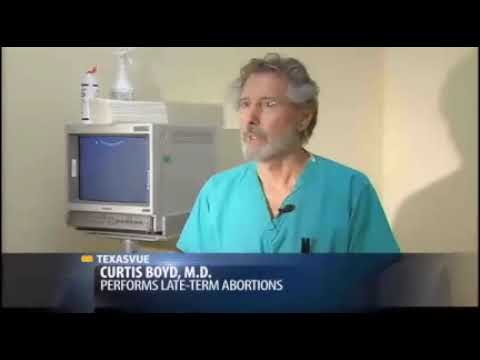 Would that all pro-aborts were as forthright as the abortionist in the above video.  Instead, most of them hide behind an endless torrent of evasions and euphemisms to conceal a very simple truth:  abortion is the killing of the innocent.  Alison Taylor, first Anglican Bishopess in Australia, is typical in her lame defense of an unspeakable crime.  Unfortunately for her, her effort receives a fisking to remember from Christopher Johnson at Midwest Conservative Journal, a non-Catholic who has taken up the cudgels so often in defense of the Church that I have designated him Defender of the Faith:
Alison Taylor, the new Anglican Bishop of Queensland and the first female Anglican bishop in Australia, riffs on abortion:
The Bible speaks of a world which God has created and which he loves beyond measure, in which all life is to be embraced as a gift from Him. However, it is a world which is fallen, and which longs for the full redemption in Jesus Christ which is to come. Sin and suffering abound in a human condition of great complexity, and at times immensely difficult decisions need to be made.
Like whether or not Allie actually meant what she just said.
What the Bible does not teach, and which has never been a part of Christian doctrine – contrary to the assertion in this month's TMA letter – is that 'all human life has absolute moral value'. The latter view is unbiblical because it would be untenable for Christians in situations where complex moral choices must be made, in diverse circumstances ranging from military defence and self-defence to the sometimes conflicting rights of mother and unborn child.
Let's see.  National defense.  Protecting yourself from someone who wants to physically harm you.  Fileting the kid because you don't want to have to take a pay cut right now.  Morally, they're all pretty much the same.  And on the ludicrously small chance that you missed Allie's lame "theology," she repeats it here.
Nowhere in the Bible is a foetus accorded the full moral status of a human person. On the contrary, in the sole biblical text on induced abortion, Exodus 21.22-23, an abortion caused by injury to a pregnant woman is regarded seriously but considerably less than murder. Other than what might be inferred from this text, the Bible is silent on the issue of the moral status to be accorded to foetal death, as it is on the question of when an embryo might be said to have a soul that survives death. These two issues, which preoccupy the abortion debate today, could probably not even have been conceptualised by writers living in the Biblical era.
I think it was Andy Warhol who once said, "In the future, everybody will be an Anglican bishop for fifteen minutes."  It's not like you have to know any actual Christian theology or anything, like Catholics, Orthodox and serious Protestants do, or be versed in some kind of Christian tradition.
Just memorize a few handy cliches that are useful for just about any occasion and you're in like Bishop Flynn.  Allie uses two here.  The Scripture writers, who were mere men who had absolutely no assistance whatsoever in writing down the Word of the Living God but it wouldn't have mattered if they had since they were all blithering idiots who couldn't find their heads with both hands.
Then there's the ever-popular "The Bible never said anything about _________" argument, probably the most useful Anglican dodge of all.  If, of course, you overlook the uncomfortable fact that the Bible also doesn't teach that racism, sexism, "homophobia" and voting against Barack Obama are sins.  But did Allie happen to mention what absolute morons the Scripture writers were?
The Bible was written millennia before an adequate understanding of human reproduction was possible, let alone the possibilities of IVF, embryonic stem cell research or prenatal foetal tests, and the difficult moral dilemmas involved in each of them. In summary, an absolutist antiabortion stance simply cannot lay claim to Biblical warrant.
So what say Allie bottom-lines it for you?  It's a human being when and if I want it to be and NOT BEFORE, bitches. Continue reading →
The Democrats thought they had a silver bullet with Todd Akins' "legitimate rape" comment in explaining why he does not support a rape exception in regard to abortion.  Akin was inarticulately attempting to distinguish forcible rape from statutory rape where consent is given.  He also, once again inarticulately, was attempting to state something that I believe is true:  women under stress are less likely to conceive than women who aren't.  Never mind.  Akin became a cause celebre for a few weeks and seemed to be the poster child for the Democrat's War on Women Meme.  He was left as road kill by the Republicans.  Vastly underfunded in comparison to his opponent, he stayed in the race, fought it out and has battled back to a statistical dead heat.   With Romney poised to win Missouri by double digits next Tuesday, I wouldn't be surprised to see him take the Senate seat from the highly unpopular Claire McCaskill.
The Democrat platform on abortion:
The President and the Democratic Party believe that women have a right to control their reproductive choices. Democrats support access to affordable family planning services, and President Obama and Democrats will continue to stand up to Republican efforts to defund Planned Parenthood health centers. The Affordable Care Act ensures that women have access to contraception in their health insurance plans, and the President has respected the principle of religious liberty. Democrats support evidence-based and age-appropriate sex education.
The Democratic Party strongly and unequivocally supports Roe v. Wade and a woman's right to make decisions regarding her pregnancy, including a safe and legal abortion, regardless of ability to pay. We oppose any and all efforts to weaken or undermine that right. Abortion is an intensely personal decision between a woman, her family, her doctor, and her clergy; there is no place for politicians or government to get in the way. We also recognize that health care and education help reduce the number of unintended pregnancies and thereby also reduce the need for abortions. We strongly and unequivocally support a woman's decision to have a child by providing affordable health care and ensuring the availability of and access to programs that help women during pregnancy and after the birth of a child, including caring adoption programs.
President Obama and the Democratic Party are committed to supporting family planning around the globe to help women care for their families, support their communities, and lead their countries to be healthier and more productive. That's why, in his first month in office, President Obama overturned the "global gag rule," a ban on federal funds to foreign family planning organizations that provided information about, counseling on, or offered abortions. And that is why the administration has supported lifesaving family planning health information and services.
The Republican party platform on abortion: Continue reading →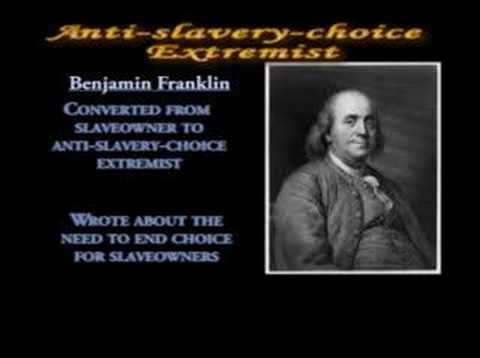 I never use the term "pro-choice" but always use the term "pro-abort" to designate those who are perfectly fine with the unborn having no legal protection from contract killing in the womb.  Here is an example of why I do so:
Melissa Clouthier, a conservative blogger, attended the panel and reported on how one member urged attendees to applaud women who had killed their unborn children in abortions:
In an act of public bullying, one of the three speakers, Darcy Burner of Washington (the others being Elizabeth Warren and Mazie Hirono of Hawaii), asked women who had had an abortion to stand up in front of other attendees. It was difficult to estimate the number of women as they were sprinkled through out the audience. They stood alone while Burner admonished the attendees to hold their applause.
Then Burner asked the others seated in the audience to stand and give these women a standing ovation. The audience complied enthusiastically. I sat during this spectacle.
Burner said,"If you are a woman in this room, and statistically this is true of about 1/3 of the women in this room, if you're a woman in this room who has had an abortion and is willing to come out about it, please stand up."
She continued, "Now, if you are willing to stand with every woman who is willing to come out about having had an abortion, please stand up." Nearly everyone stood.
Burner said, "This is how we change the stories in people's past. We need to make it okay for women to come out about the choices they make."
The left will say that they're not pro-abortion, they're pro-choice or they're pro-women. It was clear, though, that abortion itself was elevated as something good and something to be celebrated. The speaker and the audience was honoring women who had an abortion as though the action was an objectively good thing. Continue reading →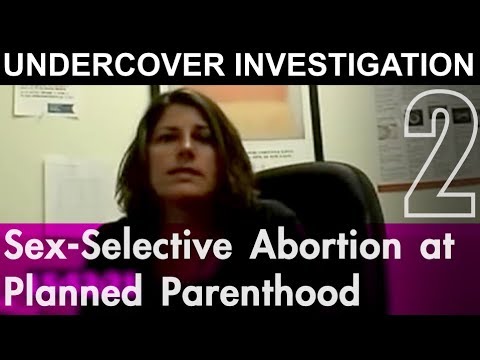 Live Action today released a second video showing that Planned Parenthood, an organization that I have designated  Worse Than Murder, Inc, has no problem with sex selection abortions.  Go here to read my post on the first gendercide video released by Live Action.  Today the House failed to muster the two-thirds vote necessary to pass the  Prenatal Non-Discrimination Act which would have banned this unspeakable evil.  The Obama administration opposed the bill.  Obama has never found any form of abortion he opposes and Planned Parenthood has his complete allegiance.  In the House 276 Republicans voted in favor of the bill, 7 against.   Democrats voted 161 in favor of gendercide and 20 against.
The core of the Democrat party today is abortion.  The vote on gendercide demonstrates just how extreme this allegiance is.  As in the days of slavery, the Democrat party champions the notion that we can, in good conscience, ignore the rights of portions of the human race, and that the unborn, like the slaves of old, are mere property and may be destroyed at the mother's will and whim.  The words of Lincoln should be our battle cry against this old evil in a new form: Continue reading →
SHOCKER: Teens need their mothers. Mothers can help their daughters. Even in crisis.
There's an article forthcoming in the journal Economic Inquiry by Professors of Economics, Joseph Sabia and Daniel Rees, that shows parental notification or consent laws are associated with a 15 to 25 percent reduction in suicides committed by 15- through 17-year-old women. The researchers analyzed National Longitudinal Study of Adolescent Health data collected from 1987 to 2003 and found results that are consistent with the hypothesis that laws requiring parental involvement increase the "expected cost of having unprotected sex," and, consequently, protect the well-being of young females. (Hey, they're economists.)
Here's the reasoning, taken from this paper by the same authors.
Researchers have already found, using state-level data from 1981 through 1998, that parental involvement laws reduced teen gonorrhea rates 12 to 20 percent among teen females. (Klick and Strattman, 2008)
Other recent studies provide evidence that female adolescents who become sexually active at an early age are more likely to suffer from the symptoms of depression. (Hallfors et al. 2004; Sabia and Rees 2008)
Research has shown that multiple sex partners increased the likelihood of substance abuse. (Howard et al. 2004)
It is also been found that adolescent females who had multiple sex partners were 10 times more likely to develop the symptoms of major depression than those who remained abstinent. (Hallfors et al. 2005)
There was no evidence of a similar relationship between male multiple partners and adolescent depression. (Hallfors et al. 2005)
So the hypothesis is: If parental involvement laws discourage minors from risky lifestyles that affect their physical health, then they would promote emotional health of teenage females as well. Analyzing suicide rates will give an indication since there have been many studies that link depression and suicide. The national suicide data was analyzed and that's exactly what they found – a supporting correlation. Parental involvement laws correlate with fewer suicides. Further in support, there was no evidence of a similar relationship among male adolescents, and no correlation between parental involvement laws and suicide for older women because, well, neither group would be affected by those laws.
Makes sense, right? You're probably thinking, "Did we need to pass those laws, wait and see what happened, and then count suicides?" No, we didn't, and there'd be at least some justice if the people opposing those laws would take notice.
You'd think someone who really cares about women would be able to take an objective view of this data and consider it as an appeal to our collective conscience. You'd think someone who parrots, "Trust Women!" would be consistent enough to also trust mothers who are raising teens. When the state comes between teens and their parents, it just follows that the adolescents will not be as close to their parents as they ought to be.
This only affirms what we already know. Parents of teen girls can be trusted - should be trusted for the psychological benefit of a daughter in crisis. The abortion advocate community doesn't seem as concerned about young women, though, as they are about politics and agendas. They instead say that people just want to make it harder for teens to have abortions, and that teens have a "fear of abuse" from unrelenting parents. Oh, and they'll say something about how correlation doesn't equal causation, revealing that they either are ignorant of analytical methods or, even worse, knowledgeable of them but dishonest when the results don't fit their predetermined conclusions. Some will even say that teen women should be trusted to make their own decisions even when the decision for these desperate young women is to end their own lives. Of course, we all know why Planned Parenthood doesn't want the parents involved. Ac$e$$ to abortion.
So I have a little hypothesis of my own. I predict (but would love to be proven wrong) that not a single abortion advocate will come forward and honestly reassess parental consent laws even though there is no body of data to support their premise. Could they admit that maybe, just maybe, the default condition is not that most parents of teens are abusive. Imagine!
If they trust women, why can't they trust mothers and fathers? Where does this automatic distrust of parents come from anyway? Perhaps there's a cost associated with believing that a mother has the right to kill her own child in the womb, and that cost is faith in people to love their children unconditionally at any point in life, even during difficult times.
H/T:  Michael J. New at National Review
Image: Microsoft Powerpoint
Pro-lifers at my alma mater, the University of Illinois, explain why they are pro-life in the above video.  They are on the cutting edge of a cultural shift on abortion that is magnificent to behold.  The Gallup poll on abortion released today illustrates this.
The 41% of Americans who now identify themselves as "pro-choice" is down from 47% last July and is one percentage point below the previous record low in Gallup trends, recorded in May 2009. Fifty percent now call themselves "pro-life," one point shy of the record high, also from May 2009. Continue reading →