Pro-Life Movement
Tom Hoopes at CatholicVote.org recently posted his assessment of what lessons the  "gay marriage" debate has taught those of us on the pro-tradition side. I was going to write about this myself, but I'll go ahead and examine his four lessons as a starting point. My intention is be constructive, because as Hoopes correctly points out in his opening lines, the pro-equality side of this debate has been very successful at defining the parameters and central issues of the debate thus far. We need to assess and regroup. If Mr. Hoopes would like to reply to this, I would certainly welcome it.
"1. We learned that being grossed out by homosexuality hurts us."
Hoopes recalls a discussion with someone raised by homosexual parents:
"What people like my mom see in the religious right is people who say, 'Ooo, this is icky and disgusting and horrible,' reflexively, without explaining why," he told me. "Then my mom and her friend look at their own lives, at their sacrifice and friendship and generosity and say, 'Well, these people are just hate-mongers.'"
Hoopes concludes:
"There is no reason we should feel special disgust at homosexual acts compared to any other sexual sin. And there is no reason we can't appreciate the mutual friendship and authentic love in a long-term homosexual couple. If we know what marriage is, a thousand such couples shouldn't in any way threaten us."
"Disgust" is a very peculiar phenomenon in that it is neither irrational nor easily expressed with words. Animals in nature have the physical senses to warn them of potential dangers; human beings in society have certain social senses to ward of certain dangers as well. I can't explain why rotting garbage smells "bad" (even if I can offer a scientific account of why it smells the way it does); I affix the label "bad" to it because it is something I want to avoid, and I want to avoid it because I have an involuntary gag reflex that triggers when I inhale the odor.
Homosexual behavior is repulsive to us because it is harmful to society (more on that later), and we are social beings. The comforting narrative that homosexual activists have developed – that any aversion to homosexuality on the part of a heterosexual is a sign of repressed homosexual desires – is a way of making their positions and lifestyles unfalsifable. If you accept them, great. If you don't, it is a sign that you secretly do. There can be no legitimate opposition. If you think gay is gross, you probably are gay. A fascinating self-defense mechanism, but one not supported by a shred of serious evidence.
Next, homosexuals aren't averse to displaying their hearty disgust with heterosexuality (their derogatory name for us is "breeder") when it suits their own desires and interests. They also go out of their way to provoke anger and disgust with their unjustifiably obscene public marches through major cities, which I consider to be acts of violent ideological aggression against Western Christian civilization. So I'll take their complaints about our disgust seriously when that word is publicly denounced and banished from their lexicon, and when they aren't actively trying to provoke disgust in society at large. To imagine that you can deliberately dress, speak and act in ways that you fully know and intend to make people uncomfortable and offended and then complain about people's discomfort and offense has a proper label: sociopathy. To acquiesce to it is a sinful act of cowardice.
One other thing is required: an acknowledgement that the pro-tradition side has developed rational, secular arguments in favor of its position, instead of a default assumption that it is all either based on "eww gross" or decontextualized passages from the Pentateuch.
As we enter a new year, I want to offer some thoughts on both recent events pertaining to the struggle to roll back abortion and the Culture of Death, as well as the historical significance of these ongoing efforts. In a sense, I will be delivering first the somewhat bad news, but then the encouragingly good news.
The disappointment lies in the political defeats of the 2010 election season, though to be quite honest, I and many others fully anticipated these defeats. In Nevada, Missouri, California, Florida and Montana, and there may be other instances I'm not aware of, propositions that would establish that life begins at conception (known as "personhood" or "human life" initiatives/amendments) failed to even appear on the ballot. Activists could not obtain the required number of signatures in these states.
The one personhood/human life amendment that did make it to the ballot, Colorado's Proposition 62, was rejected by 70% of the voters in that state. One bright spot was to be found in Alaska, where a parental notification measure was passed with 55% of the vote. These defeats echo a similar wave of defeats suffered in 2008 across several states. Though this strategy has obviously failed, in almost every instance pro-life activists are preparing for another round of personhood propositions in 2012.
Please understand that I have nothing but admiration and respect for the pro-life activists who engage in these campaigns. They give up time and money to participate in the greatest moral cause of our generation, and for that alone they are to be commended.
But it is now time for the leaders and activists in the pro-life movement to reject the "personhood" ballot initiative movement.  These efforts have failed more than once, they have diverted scarce financial, political and human capital away from more realistic pursuits, and the continued defeats could easily lead to a chain-reaction of demoralization within and desertion from the pro-life ranks.
On my personal blog, I discuss a disturbing video I saw on YouTube of a pro-choice "reporter" confronting pro-life protesters with some rather simple questions.
Enjoy!
The King's Men is an organization for Men to (re)discover what it means to be a man, a real man, a Catholic man as well as a manly Catholic.
As men we lead and protect the family.
We need to be active in the life of the Church.
We need to learn more about our Catholic faith and much, much more.
In today's society and culture the role of men have been degraded, feminized, or ridiculed.  Our roles as men have been degraded to eliminate 'gender bias' by militant secularist humanists.  We have been feminized to the point of denying our natural gifts of being a leader, provider, and protector.  And we have been ridiculed by being attacked as misogynists.
This has taken such a toll on our role as men, we have forgotten what it means to be a husband, father, and a leader in the Church.
Mark Houck and Damian Wargo of The King's Men apostolate explain this and much more in a 35 minute segment of EWTN's Life on the Rock.
Part 1 of 4: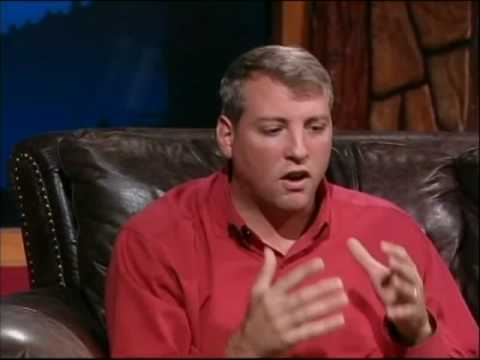 One of the many things that makes Louisiana the greatest state in the Union is that due to its high population of Catholics it is the most pro-life state on the issue of abortion. This allows Louisiana to develop and pass pro-life laws that legislators in other states can adopt.
The latest laws are no exception, though perhaps they are too late. You may remember how in the healthcare debate, Catholics promoting the bill often pointed out that insurance often covers abortion and that the federal bill was doing little to expand coverage for abortion over the current private insurance system. Some in that camp obviously believed that the Republicans were too wedded to big business/insurance to actually change that.
I was glad they pointed this out, as it exposed a situation which I believed pro-lifers would soon rectify. Indeed, Louisiana is very close to doing just that:
House Bill 1247 by Rep. Frank Hoffman, R-West Monroe, would bar private insurers from covering "elective" abortions, including by women who are victims of rape or incest. The only exception would be for abortion procedures performed to save the life of the pregnant woman

Sen. Gerald Long, R-Natchitoches, who handled Hoffman's bill, said it was filed in response to the health-care overhaul bill approved earlier this year by Congress, which gives states the right to "opt out" of covering elective abortions. He said the legislation is meant to affirm Louisiana's long-standing opposition to abortion.

Hoffman's bill, which passed 28-3, must go back to the House for agreement with changes made by the Senate before it can go to 

Gov. Bobby Jindal

's desk.
Hopefully more pro-life states will follow Louisiana's lead.
But it does clearly show the problems with the positions adopted by Catholics who promoted Obamacare. They gave up on the pro-life movement's ability to actually change things. While sometimes the GOP does justly cause pro-lifers to be close to despair, Louisiana shows that sometimes real pro-life change can come if only we work for it.
In recent months, primarily due to the health care debate, much attention has been given to the contentious issue of public funding of abortion. Though it is true that the status quo, for the most part, has been not to directly subsidize abortion, Americans have been both directly and indirectly subsidizing abortion in a number of ways virtually since its legalization in 1973. Continue reading →
In my previous post, I argued at length against both traditionalist Catholic and left-Catholic critiques of American history, and Catholicism's place within it. Now I believe it is time to shift from the historical to the contemporary. A recent article in Politico by Ben Smith, "Tea parties stir evangelicals' fears" (which might have been better titled, "Ben Smith seeks to stir evangelicals' fears"), makes what I consider to be a rather weak attempt to stir the pot and inflame tensions between libertarians and evangelical Christians. You know he's reaching when he's hunting down "Christian conservatives" whose primary concern with the tea party is that it is unduly harsh on the noble personal character of President Obama, who, according to one of these evangelical leaders, "provides a tremendously positive role model for tens of millions of African-American men."
My eyes were rolling so hard I could practically hear them squishing around in their sockets.
The more substantive claim worth addressing is that there is a secular libertarian streak in the tea party movement that is partially or wholly incompatible with the conservative Christian social agenda, which one of the evangelical critics claims has "a politics that's irreligious". When Smith was schooled by an article covering a poll that broke down, and dispelled some of the more ridiculous myths about the tea party movement, he continued to maintain that the tensions he pointed out could become problems in the future. So they may.
[Updated]
It has been said that all politics is local.
And so it is.
I have had some issues with whom to vote for in the upcoming Texas gubernatorial elections.  Especially with the Republican primary coming up and Debra Medina gaining fast on current Governor Rick Perry.
Insurgent Republican candidate Debra Medina was a asked a question by Glenn Beck on his radio show if she would deny that there was any government role in 9/11 and she hedged.
Mr. Beck followed up with a direct question and she still hedged.
Hattip to commenter restrainedradical.  One of the two Tebow pro-life Superbowl ads has leaked.  I can see why the pro-aborts fought tooth and nail to keep it off the air.  In tandem with the other Tebow pro-life SuperBowl ad,  it is devastating to them.  For background to the ads go here.  For the rest of the pro-life Tebow story, go to Focus on the Family here.
And here is the second ad: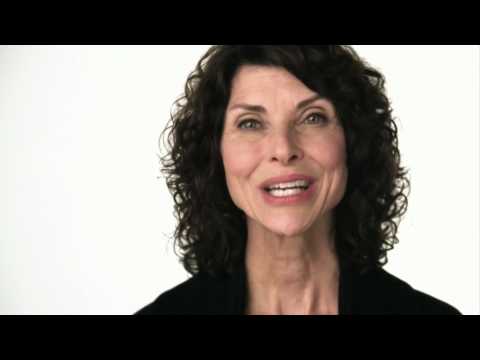 Brilliant, absolutely brilliant.  The pro-aborts by their hysterical reaction made sure the Tebow story of how his Mom refused to abort him got broadcast over America for free.  Now these two anodyne ads featuring a loving Mom and son make the pro-aborts look like the intolerant bigots they truly are!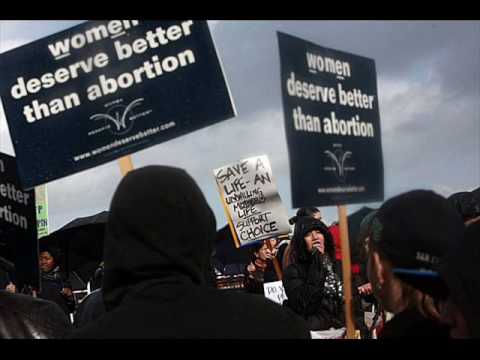 Recently the City of San Francisco got to experience a peaceful and powerful Pro-Life march on January 23.  In what is being billed as the largest gathering of Pro-Lifers in San Francisco ever, an estimated 40,000 volunteers from all ages, cultures, and nations descended on what is known to be the most egregious community of new Carthaginians in the country.
The March for Life in Washington, D.C. embodied the pro-life movement's annual commitment to renew the fight against public policy and cultural attitudes that undermine and violate the sanctity of human life. This, for some, is not always the most pleasant experience.
A friend of mine who traveled to Washington, D.C. attended a pro-life student conference where the primary focus of the discussion was the future of the conservative movement in the wake of the current Democratic administration and Congress. My friend, Joseph, who is very lost in the world of politics did not care, nor could he fathom why at a pro-life conference the discussion could not drift away from advocating for lower taxes, tighter national security, and "less government in our lives." He emphatically claimed that he "did not care about those things." He would rather discuss, staying on topic, what can be done to promote a culture of life and to end the horror of abortion.
This altogether reminded me of the Texas Right to Life Gala back in October 2009. It was literally a Republican banquet, with the politicians present scoring points and boasting their rhetoric. The keynote speaker talked about supporting small businesses, lower taxes, opposing big government, the problems of "the welfare state," national security, and a host of other traditionally-conservative concerns. Abortion was most certainly mentioned and only discussed within the greater picture of why less government is good, but it (abortion) and other life issues were not the focus at all. In fact, the keynote speech was about the evils of liberalism and why we should fight it by supporting the Republican Party. Suffice to say, I did not enjoy the event at all. It was designed for conservatives and this, in my view, is not good for the pro-life movement. Continue reading →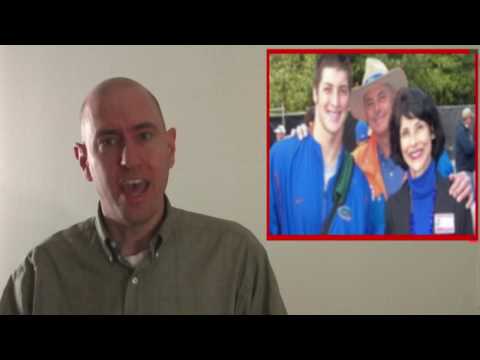 My ignorance of sports is vast.  However, I believe I now have a favorite quarterback.  Focus on the Family has paid for a 30 second ad during the Super Bowl featuring former University of Florida Quarterback Tim Tebow and his mother Pam.  When Pam was pregnant with Tim she contracted amoebic dysentery.  Harsh antibiotics were administered to her to rouse her from a coma.  She was counseled to have an abortion, being warned that her baby would be stillborn or live only a few hours.  She refused to have an abortion and Tim Tebow came into the world.