Pro-Family
Earlier, I wrote about The 'Gay Rights' Community's Jihad Against Rick Santorum. The 'jihad' comment was rather a joking matter that allowed me to describe the main point which is Rick Santorum's defense of Natural Law. Political candidates should be given leeway on the use of hyperbole and also should expect to be at the red hot center of verbal attacks from opponents. In my report today, however, the jihadist activity of 'gay rights' activists is not a joking matter at all. It is very real.
My friend Stacy Trasancos, a fellow Catholic mom who is concerned about the world her children have to grow up in, is under attack from the 'gay rights' community for daring to write what she thinks about public displays of affection. She's received death threats, which she has reported to law enforcement, and is naturally questioning whether or not she should continue to simply speak publicly about her beliefs.
I believe it is important at this time for the Catholic blogosphere to come to her aid by offering support in the form of encouragement and in the form of condemning the tactics of the 'gay rights' movement against people of faith who simply would like to take their kids to the park without having to risk exposure to depravity, not to mention who would simply like to write what they think about things on a blog.
It's time to stand in defense of our sister Stacy Trasancos. Read: You duped me, O Lord…and leave a note of encouragement.
Thank you.
UPDATE: I recommend we all turn to the Blessed Mother for help and not to engage in fruitless arguments, but only mature and serious discussion on this important subject.
UPDATE: Comments are now closed.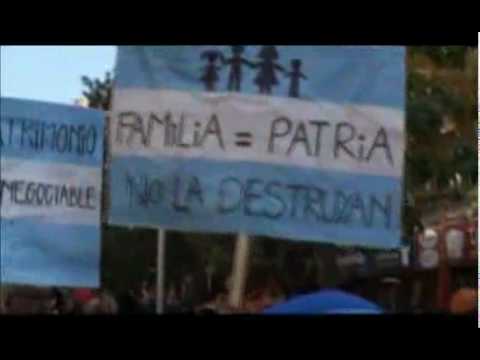 Police estimated 15,000 peaceful marchers came out in defense of the family and marriage against militant gay activists in Argentina on June 19, 2010 rallying Argentinians to vote "in favor of matrimony between one man and one woman."
Archbishop José Maria Arancibi marched along these peaceful protesters in defense of children.
The King's Men is an organization for Men to (re)discover what it means to be a man, a real man, a Catholic man as well as a manly Catholic.
As men we lead and protect the family.
We need to be active in the life of the Church.
We need to learn more about our Catholic faith and much, much more.
In today's society and culture the role of men have been degraded, feminized, or ridiculed.  Our roles as men have been degraded to eliminate 'gender bias' by militant secularist humanists.  We have been feminized to the point of denying our natural gifts of being a leader, provider, and protector.  And we have been ridiculed by being attacked as misogynists.
This has taken such a toll on our role as men, we have forgotten what it means to be a husband, father, and a leader in the Church.
Mark Houck and Damian Wargo of The King's Men apostolate explain this and much more in a 35 minute segment of EWTN's Life on the Rock.
Part 1 of 4: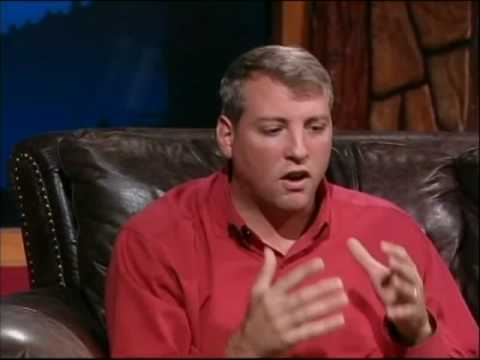 [Updated]
It has been said that all politics is local.
And so it is.
I have had some issues with whom to vote for in the upcoming Texas gubernatorial elections.  Especially with the Republican primary coming up and Debra Medina gaining fast on current Governor Rick Perry.
Insurgent Republican candidate Debra Medina was a asked a question by Glenn Beck on his radio show if she would deny that there was any government role in 9/11 and she hedged.
Mr. Beck followed up with a direct question and she still hedged.
Hattip to commenter restrainedradical.  One of the two Tebow pro-life Superbowl ads has leaked.  I can see why the pro-aborts fought tooth and nail to keep it off the air.  In tandem with the other Tebow pro-life SuperBowl ad,  it is devastating to them.  For background to the ads go here.  For the rest of the pro-life Tebow story, go to Focus on the Family here.
And here is the second ad: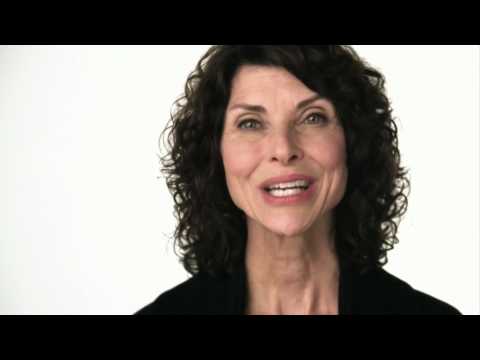 Brilliant, absolutely brilliant.  The pro-aborts by their hysterical reaction made sure the Tebow story of how his Mom refused to abort him got broadcast over America for free.  Now these two anodyne ads featuring a loving Mom and son make the pro-aborts look like the intolerant bigots they truly are!
Emotionally riveting song and video for me- I have been blessed to discover the value of my own family- and I vow everyday not to screw it up and make the little ones pay the price for my mistakes. Hang tough little families out there- prayer is like a rock that anchors me to what is good and holy in my life. My wife and kids are the highlight of my day, my nightmare is to think of my life right now without them.
Under the surface, and largely unbeknownst to the mainstream media, the tide has been turning to Catholicism for some time. The pontificates of Pope John Paul II and Pope Benedict XVI along with events such as an increase in orthodox minded seminarians, young priests and young women religious, a return to devotions and a reform of the reform of liturgy have shown us that indeed the tide is turning. However, for some time now western culture has been moving in the opposite direction, where any, whim or opinion that holds that orthodox minded religious thought is antiquated and even harmful is held in high regard. How could this jibe with the turning tide within the Church? Who would win? Didn't Jesus promise that the gates of hell would not prevail against His Church after He gave Peter the keys (and the 265 subsequent popes) to lead it? The answer is the same answer that has always been, the Church eventually always wins and it will this time as well.
Following the Election of 2008 when liberalism was on the ascendancy, many in the mainstream media joyfully proclaimed a new era, where one could read between the lines and see that traditional views of society, family and religion were on their way out and big government was in. However, a funny thing happened on the way to the revolution, many Americans refused to go to the Bastille with pitchfork in hand. Americans view of revolution was almost always in line with George Washington's view of limited government and not Maximilien Robespierre's view of war against society, family and religion. Perhaps the Election of 2008 was a pox on both their big spending houses that was wrongly construed as a vote for Big Government.
MLB lawyers were able to track down and depublish the YouTube video in order to protect the interests of their corporate masters.
No worries, I found another video link which shows the little dad and daughter moment.  Click here.
Saw this late last night and I wanted to share this with our American Catholic readers.
A very touching moment when the little girl throws away the baseball and gets startled by the gasp of the fans.  She quickly turns to daddy and he's there to give his little girl a big hug of support that it's alright.
Hope you all can view this before Major League Baseball lawyers take down the YouTube video.
Very nice.
"Life with a 'Quiverfull' family: the story behind the story" – Reuters journalist Rick Wilking shares his experiences documenting the lives of a Christian "Quiverfull" family who have 15 children due to their belief that all family planning is best left in the hands of God.
After a few delays, Pope Benedict's long-awaited third encyclical on economic and social issues is set to be signed tomorrow, June 29, and released to the public on July 6 or 7, according to Catholic News Agency.
We here at American Catholic have had our share of lively debates over the meaning and application of Catholic social doctrine. I anticipate that they will continue following the release of this encyclical. This is a historical event of great importance to Catholics all over the world. Like some of his predecessors, and particularly Pius XI, Pope Benedict will be addressing the world on social and economic matters in the midst of a world wide economic crisis.
It was the crisis itself that reportedly caused the delay in the completion of the encyclical, and as it would be reasonable to assume, it is now clear that much of it will deal directly with the breakdown of the financial system in particular, and with the phenomenon of globalization in general.
I suspect that my family was hardly unique among serious Catholics in the 80s in that my parents often found working around our parish to be key to bringing their children up with a strong appreciation of the Catholic faith. When I was in 2nd and 3rd grade my mother helped teach CCD for a while, until the point where a fiat was handed down from the DRE on lent: There will be no discussion of Christ's suffering and death and crucifixes should not be on display in any classrooms for the younger kids — that would be too scary. (I believe this was the same DRE who gave an inspirational talk about how one of her deepest spiritual experiences was cutting shapes out of construction paper. Nice lady, but not what you'd call a deep thinker in matters of religion.)
I'm on vacation this week with my family.  Yesterday my wife and I took the kids to Brookfield Zoo, something we have been doing since 1998 when the kids were quite young .  I hope that my three sophisticated teenagers still enjoy it and are not just humoring dear old Dad.  My wife and I certainly still love going to the zoo.  A few observations: