Pro-Choice
The Lying Worthless Poltical Hack, a\k\a Nancy Pelosi, Speaker of the House, tells Priests and Bishops to speak out on immigration from the pulpit based upon a biblical concern for "the dignity and worth of every person".
The respect that the Lying Worthless Political Hack has "for the dignity and worth" of the smallest and most helpless among us was well demonstrated by this quote from Naral Pro-Choice America in 2007 after Pelosi became speaker of the House:
"Americans who value freedom and privacy have many reasons to celebrate as Nancy Pelosi takes the Speaker's gavel to make this historic move forward for our country.  For her nearly 20 years in office, Speaker Pelosi has been an effective advocate for women's health and has championed her pro-choice values by consistently voting to protect a woman's right to choose.  In November, voters across this country endorsed Speaker Pelosi's call for a change and new direction by electing 23 new pro-choice members to the U.S. House of Representatives.  Today, we celebrate as Speaker Pelosi takes the reins; under her leadership Americans can expect a new focus on commonsense solutions, not the divisive attacks that marred the previous Congresses."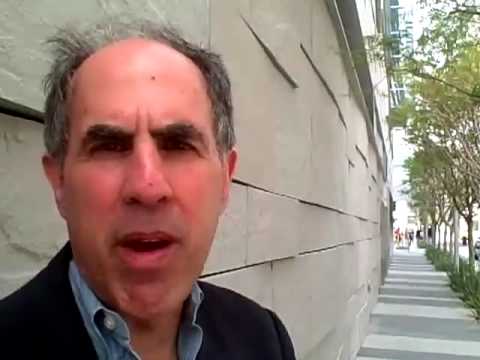 Mickey Kaus, blogger and writer, is running against Barbara Boxer in the Senate primary in California.  I have read with enjoyment his KausFiles for years.  Alas, Mr. Kaus is not pro-life.  If he were, I could imagine myself possibly voting for him.  He is taking on some of the major shibboleths of his party.  Here are a few examples:
"Yet the answer of most union leaders to the failure of 1950s unionism has been more 1950s unionism. This isn't how we're going to get prosperity back. But it's the official Democratic Party dogma. No dissent allowed.
Government unions are even more problematic (and as private sector unions have failed in the marketplace, government unions are increasingly dominant). If there are limits on what private unions can demand — when they win too much, as we've seen, their employers tend to disappear — there is no such limit on what government unions can demand. They just have to get the politicians to raise your taxes to pay for it, and by funding the Democratic machine they acquire just the politicians they need.
Is it possible to make a case against abortion, and more importantly, for the importance of valuing human life in all stages of development, that does not rely upon theological assumptions?
This is a question that has undoubtedly bothered many pro-lifers since the abortion debate became one of the political fault lines of the United States. I am not concerned here with objections to pro-life policies and legislation that rest upon a fallacious interpretation of the First Amendment, and which falsely conflate a separation of church and state with a separation of religion and politics – which, if taken literally, would disenfranchise religious people.
Rather I am concerned with an objection to the pro-life philosophical position, namely that which asserts that this position is either partially or wholly dependent upon theology. Or, as the less precise like to say, "religion" – though I believe secular religions such as humanism, feminism, and even versions of Christianity that have virtually been stripped of their theological content are often employed to justify abortion.
Of course there are many individual secular points against abortion, and attempts have been made to construct full secular arguments. Many of these points and attempts, however, focus upon the life in the womb of a mother, and whether or not it deserves the same protection under the law as born persons. While these arguments are foundational and necessary, they may not be sufficient. A more robust secular case against abortion will help the pro-life cause.
Thus, I propose adding to the secular case against abortion by focusing on what I call the subversiveness of abortion, and to recast the pro-life position as the pro-society position. What is subversion? It is an effort to undermine institutions from within, to uproot and overturn them. Abortion was peddled to a society in turmoil on the grounds that its illegality was causing greater harm than would its legality. But its effect has been to drastically undermine a set of social relationships that I call organic social bonds, and to justify their replacement with what I call artificial social bonds, both to be explained below.
This is not the place to address whether or not the forces that are responsible for legalizing abortion in the United States were conscious or not of the subversiveness of abortion. Briefly I will say that I think it is reasonable to assume that some of them were, and that this is why they pursued it. Others had intentions entirely unrelated to subversion, and were sincere enough in their approach, their rhetoric and their actions. For the time being, the subversiveness of abortion refers mostly to the act of abortion itself, and not to the men and women who promote it.
A secular argument can be difficult to make against abortion because it is tantamount to reducing the Ten Commandments to the Seven Commandments by eliminating the three that govern man's relationship with God. Indeed, I do not believe – nor did the American founders believe – that a stable society can long exist if man cannot acknowledge a being higher than himself. The 20th century confirms that acknowledgment of God has always lead to more freedom, happiness, and prosperity than has resulted from the replacement of God with a dictator, or theology with ideology, or a balance of spiritual and temporal authority with totalitarianism.
That being said, however, society might plod along at a functional level even without acknowledging God, though it may not last much longer than did the Soviet Union. And it is unfortunate, but true, that many people in our society simply do not believe in God, or if they do, they erroneously believe that he has no place in politics. And yet as pro-lifers, we wish to bring abortion to an end now, rather than some future date when the First Amendment is properly interpreted and a subversive minority of secular radicals does not hold sway over the court system. This means, ultimately, that we must construct secular arguments against abortion.
Read the rest on my personal blog.
Sarah Palin and Bristol Palin respond to the vile Family Guy attack on Trig, her son with Down's Syndrome:
People are asking me to comment on yesterday's Fox show that felt like another kick in the gut. Bristol was one who asked what I thought of the show that mocked her baby brother, Trig (and/or others with special needs), in an episode yesterday. Instead of answering, I asked her what she thought. Here is her conscientious reply, which is a much more restrained and gracious statement than I want to make about an issue that begs the question, "when is enough, enough?":
"When you're the son or daughter of a public figure, you have to develop thick skin. My siblings and I all have that, but insults directed at our youngest brother hurt too much for us to remain silent. People with special needs face challenges that many of us will never confront, and yet they are some of the kindest and most loving people you'll ever meet. Their lives are difficult enough as it is, so why would anyone want to make their lives more difficult by mocking them? As a culture, shouldn't we be more compassionate to innocent people – especially those who are less fortunate? Shouldn't we be willing to say that some things just are not funny? Are there any limits to what some people will do or say in regards to my little brother or others in the special needs community? If the writers of a particularly pathetic cartoon show thought they were being clever in mocking my brother and my family yesterday, they failed. All they proved is that they're heartless jerks. – Bristol Palin"
- Sarah Palin
Perhaps it is partially because I have an autistic son, but words literally fail me to adequately describe people evil enough to mock a handicapped child because they differ with the mother of the child politically.
"We Want To Exterminate The Negro Population"
– Margaret Sanger, the founder of Planned Parenthood. [1]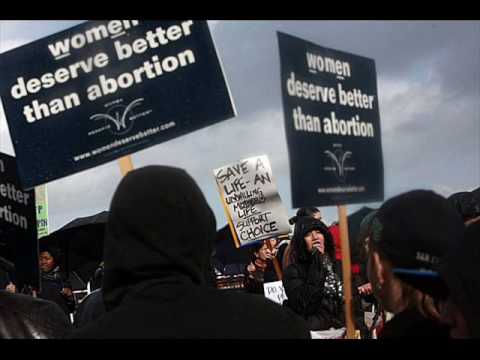 Recently the City of San Francisco got to experience a peaceful and powerful Pro-Life march on January 23.  In what is being billed as the largest gathering of Pro-Lifers in San Francisco ever, an estimated 40,000 volunteers from all ages, cultures, and nations descended on what is known to be the most egregious community of new Carthaginians in the country.
Is one of the most recent columns over at Vox Nova prophetic? Has Senator Harry Reid set into motion what is to be the death of health care reform because of the abortion issue?
The Senate Majority Leader unveiled the health care legislation yesterday and it is already under attack by pro-life groups because it contains language strikingly similar to the Capps Amendment—the original abortion provisions of the House health care bill until it was removed and replaced upon the passage of the Stupak Amendment which explicitly prohibited the funding of abortion or subsidizing of insurance plans that cover abortions in what would be newly-created health exchanges. Continue reading →
"Progressives" all over the Internet are absolutely dismayed over the Stupak amendment, but they way in which they are expressing it is rather curious. Rather than standing up and proudly defending a woman's right to murder her unborn child – or even to, in the more clinical and dehumanizing language, "terminate her pregnancy" – they are chiefly complaining about the class discrimination they believe is inherent in the amendment. Allegedly the Stupak amendment will only make it harder for poor and middle class women to get abortions, while rich women will continue to have access to them.
This distraction is as old as it is absurd. No one objects to abortions for the poor while supporting abortions for the rich. It's easier for a rich person to buy drugs, to hire hit-men to take out an annoying spouse, or to commit any number of crimes against individuals and society. This has never been an argument for legalizing objectionable or violent behavior.
While the moral point the progressives wish to make is bankrupt, their concerns are based on recent and objective analysis of the larger implications of the Stupak amendment. If Stupak remains in the health care bill, it will actually have the effect of significantly reducing the abortion rate.
40 "progressive" Democrats in the House of Representatives have sent a letter to Nancy Pelosi vowing to vote "no" on health care reform the next time around if the Stupak amendment is not stripped from the bill.
Remember all of those commentaries after the 2004 elections deriding conservative voters for placing their "values" ahead of self-interest? All over the country "progressives" asked "What's the Matter With Kansas?" to get to the bottom of the matter.
I think what we are obviously seeing now is, at least from the standpoint of the American public that supports the current health care reform effort, a group of legislators who are irrationally placing their most deeply held moral and spiritual values ahead of – not their own self-interest, since they have money – but the interest of the people who sent them to office.
I have long believed that abortion is the most important sacrament in the religion of secular humanism. In their own language the sexual revolutionaries and the radical feminists have declared it the cornerstone of women's liberation (and as I have argued, men's "liberation" from parental responsibility as well). The idea of having to take responsibility for sexual behavior is almost like being sent to hell. Thus the importance of this sacrament. For a materialist-hedonist, it is the gateway to salvation.
But I wonder if all of those Democratic voters who were counting on health care reform will see it the same way if the bill does come back to the House with the Stupak amendment in-tact.
In his latest article for Christianity Today, one of my favorite Christian apologists, Dinesh D'Souza, argues that it is no longer sufficient – and indeed has not been for some time – for the pro-life movement to assert the humanity of the unborn as its primary argument against abortion. Assessing abortion rights as the necessary foundation of the sexual revolution, D'Souza writes,
If I'm on the right track, pro-life arguments are not likely to succeed by simply continuing to stress the humanity of the fetus. The opposition already knows this, as probably do most women who have an abortion. Rather, the pro-life movement must take into account the larger cultural context of the sexual revolution that invisibly but surely sustains the triumphant advocates of abortion.

It won't be easy, but somehow the case against abortion must include a case against sexual libertinism. It is time to return to the drawing board.
I think D'Souza is on the right track, and that it is time to return to the drawing board.
Father Roger J. Landry concludes here that the strategy of the Church to privately persuade Catholic pro-abort pols of the errors of their ways has been a flat failure.
"Let us take an honest look at the numbers. When we survey the long list of pro-choice Catholic politicians from both parties — Kennedy, Kerry, Giuliani, Schwarzenegger, Daschle, Dodd, Durbin, Leahy, Mikulski, Pelosi, Delahunt, Capuano, Markey, McGovern, Meehan, Granholm, Sebelius, Pataki, Richardson, Cellucci, Cuomo, and Biden to name just a handful — is it possible to say that the strategy has worked with any of them? Over the last three and a half decades, can we point to even one success story?
Another way to assess the results of the education-alone strategy is to measure the direction that pro-choice Catholic politicians have moved over the years. Even if they haven't experienced a total conversion, have they moved closer toward limiting abortions or toward making abortions easier to access? The facts show that the vast majority of personally opposed, publicly pro-choice Catholic legislators have become far less personally opposed and far more publicly in favor over the duration of the strategy.
In the initial years after Roe versus Wade, publicly pro-choice Catholic legislators generally whispered their support for abortion. They displayed a palpable sense of shame, letting their abortion position out just enough so that it wouldn't cost them the votes of abortion supporters. That discomfort began to dissipate after Governor Mario Cuomo's 1984 pro-choice defense at Notre Dame. We've now come to a situation when pro-choice Catholic legislators vigorously curry the favor of Planned Parenthood, NARAL Pro-Choice America and Emily's List;  scores of Catholics in Congress have the chutzpah to co-sponsor the Freedom of Choice Act, which would eliminate almost every abortion restriction ever passed at the federal or state level; and 16 out of 25 Catholic Senators vote against conscience protections to prevent their fellow Catholics in the medical field from being forced to participate in abortions and sterilizations."
Father Landry ends by suggesting a new approach, perhaps we might call it the "more than hot air" approach:
"Jesus spoke of a different way in the Gospel (Mt 18:15-18). It involves not merely general educational statements that we hope offenders will apply to themselves in conscience, but the type of one-on-one instruction traditionally called fraternal correction. If that fails, and fails repeatedly, Jesus enjoined us to regard the offender as someone who no longer belongs to the community, who is no longer a member in good standing. This may seem harsh, but we should remember that Jesus always seeks nothing but the best for his Church and for individual sinners, even obstinate sinners. Implied in Jesus' strategy is that education involves not just information, but formation, and that you can't form disciples without discipline. This is a lesson that, after four decades of the undeniable failure of another approach, we need to consider anew."
Hattip to my friend the ever vigilant Jay Anderson at Pro Ecclesia,  and please go here to read his comments on Father Landry's argument.
I recently posted a link to a short essay I wrote explaining why I reject leftism. It was rather broad in scope and abstract in content, but now I have a more particular and concrete example to reinforce what I originally wrote. It pertains to news of Hillary Clinton's recently declared opposition to "sex selective abortion" – that is, abortion that specifically targets the female unborn.
The moral confusion that reigns on the secular left and even significant parts of the pro-choice religious left never ceases to amaze me, though by now, it really ought to. For decades the overwhelming majority of secular liberals have supported abortion rights in the name of women and their "liberation", their social advancement. As it turns out, however, in countries such as China, India, and even the United States, the majority of aborted "fetuses" are female. There are both practical economic and cultural reasons for sex selective abortion, but those aren't really relevant here.
The glaringly obvious point is that there is a terrible contradiction at the heart of  modern feminism, between unconditional support for abortion rights and a desire to stop the extinction of women through female abortion and infanticide. In the irony of ironies, a "woman's right to choose" more often than not means a choice not to bear a girl that will become a woman. The social consequences of sex selective abortions in countries such as China will be devastating as the male population vastly out-numbers the female population, reducing the pool of potential wives and increasing the number of alienated and frustrated bachelors.