Pro-Abortion
SCOTUS nominee Elena Kagan has argued before the Supreme Court that it's fine if the Law bans books.
Her rationale?
Because the government won't really enforce it.
I'm no legal scholar but this sounds like a 3rd grade argument.
Aren't our nominees suppose to have better reasoning skills and a solid grasp of the U.S. Constitution?  As well as a fundamental understanding  of such concepts like Freedom of Speech?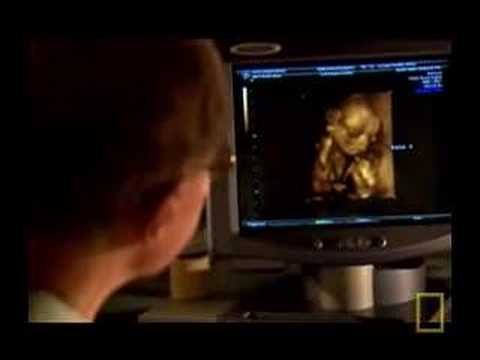 The following is from Florida Right to Life Organization:
"THE MOST IMPORTANT PRO-LIFE, PRO-WOMEN LEGISLATION IN FLORIDA HISTORY WAS VETOED BY GOV. CRIST ON JUNE 11, 2010!
HB 1143 was a pro-life and a pro-choice bill. It required that an abortionist give an ultrasound test before an abortion. 82% of the abortion clinics in Florida already do, but they do not all give the woman the option to see or discuss the ultrasound.
Thaddeus M. Baklinski of LifeSiteNews.com reported on a verbally violent encounter in Vancouver, Canada of  presumably a pro-choice/pro-abortion proponent yelling derisive invectives towards pro-life protesters.
The pro-life protesters did not respond to the taunts and intimidation.
They humbly took the abuse until the violent abuser left the scene.
What these protesters did by responding the way they did is a fine example of being meek.
Blessed are the meek: for they shall possess the land.

– Holy Gospel of Saint Matthew 5:4
The following is from the Catholic Encyclopedia of 1907 explaining this Second Beatitude:
Inasmuch as poverty is a state of humble subjection, the "poor in spirit", come near to the "meek", the subject of the second blessing. The anawim, they who humbly and meekly bend themselves down before God and man, shall "inherit the land" and possess their inheritance in peace. This is a phrase taken from Psalm 36:11, where it refers to the Promised Land of Israel, but here in the words of Christ, it is of course but a symbol of the Kingdom of Heaven, the spiritual realm of the Messiah. Not a few interpreters, however, understand "the earth". But they overlook the original meaning of Psalm 36:11, and unless, by a far-fetched expedient, they take the earth also to be a symbol of the Messianic kingdom, it will be hard to explain the possession of the earth in a satisfactory way.
[Warning:  The YouTube video below this fold is full of profanity and other disturbing language.]
The Lying Worthless Poltical Hack, a\k\a Nancy Pelosi, Speaker of the House, tells Priests and Bishops to speak out on immigration from the pulpit based upon a biblical concern for "the dignity and worth of every person".
The respect that the Lying Worthless Political Hack has "for the dignity and worth" of the smallest and most helpless among us was well demonstrated by this quote from Naral Pro-Choice America in 2007 after Pelosi became speaker of the House:
"Americans who value freedom and privacy have many reasons to celebrate as Nancy Pelosi takes the Speaker's gavel to make this historic move forward for our country.  For her nearly 20 years in office, Speaker Pelosi has been an effective advocate for women's health and has championed her pro-choice values by consistently voting to protect a woman's right to choose.  In November, voters across this country endorsed Speaker Pelosi's call for a change and new direction by electing 23 new pro-choice members to the U.S. House of Representatives.  Today, we celebrate as Speaker Pelosi takes the reins; under her leadership Americans can expect a new focus on commonsense solutions, not the divisive attacks that marred the previous Congresses."
When Catholics justified their decision to vote for Obama, they did so on two grounds: healthcare and foreign policy. The premise was Obama would actually save lives through healthcare and through his more peaceful foreign policy, thus outweighing the damage he would do through his promotion of abortion.
I never found that premise convincing. Not only did I think they underestimated the damage abortion does, but I also believed that they were ignoring what Barack Obama was actually promoting in his foreign policy. To make a long story short, I think most people assumed that since Obama was a Democrat who had opposed the war in Iraq that he would be the opposite of Bush when in truth their positions are very similar.
Since taking office, Obama has largely followed the lead of his predecessor. However today news is coming out that he has surpassed his predecessor in circumventing due process: Obama has authorized the CIA to kill a US citizen believed to be involved in terrorism (H/t Vox Nova).
The idea that an American citizen can be killed without a trial outside of battle is a troubling one, regardless of whether you voted for Obama or not. The death penalty is something that should be used only rarely (if at all-I'm w/ the bishops that it's not good in modern America), and if used then used in the context of a trial. The rights of trial are not merely procedural technicalities but safeguards designed to protect the dignity of life: that is, regardless of what someone has done, freedom & human life itself are so precious that we take it away only after a deliberate and careful process.
To take away human life outside of self-defense is a power no one, including the President, possesses. One will hope that the media will publish this and emphasize it so that public pressure will dissuade Obama from taking this course of action. Unfortunately, one has to doubt that that hope will be realized.
Sarah Palin and Bristol Palin respond to the vile Family Guy attack on Trig, her son with Down's Syndrome:
People are asking me to comment on yesterday's Fox show that felt like another kick in the gut. Bristol was one who asked what I thought of the show that mocked her baby brother, Trig (and/or others with special needs), in an episode yesterday. Instead of answering, I asked her what she thought. Here is her conscientious reply, which is a much more restrained and gracious statement than I want to make about an issue that begs the question, "when is enough, enough?":
"When you're the son or daughter of a public figure, you have to develop thick skin. My siblings and I all have that, but insults directed at our youngest brother hurt too much for us to remain silent. People with special needs face challenges that many of us will never confront, and yet they are some of the kindest and most loving people you'll ever meet. Their lives are difficult enough as it is, so why would anyone want to make their lives more difficult by mocking them? As a culture, shouldn't we be more compassionate to innocent people – especially those who are less fortunate? Shouldn't we be willing to say that some things just are not funny? Are there any limits to what some people will do or say in regards to my little brother or others in the special needs community? If the writers of a particularly pathetic cartoon show thought they were being clever in mocking my brother and my family yesterday, they failed. All they proved is that they're heartless jerks. – Bristol Palin"
- Sarah Palin
Perhaps it is partially because I have an autistic son, but words literally fail me to adequately describe people evil enough to mock a handicapped child because they differ with the mother of the child politically.
This weekend, February 7-10, the U.S. Conference of Catholic Bishops (USCCB) is sponsoring the "Catholic Social Gathering" where prominent anti-Catholic bigots and progressives speak about social justice issues.
All this being sponsored by the USCCB and advertised as a Catholic event.
Here are some highlights by PewSitter.com:
-Fr. Thomas Reese, who was forced to resign as editor of America Magazine by the Vatican for his refusal to stop publishing articles which question church orthodoxy on issues like contraception, human embryonic stem-cell research, same-sex marriage, homosexual priests, mandatory clerical celibacy, and whether Catholic politicians who support abortion rights should be given communion

-Diana Hayes, professor of systematic theology at Georgetown University and noted speaker for Call to Action, the "Catholic" dissident group. Hayes is a homosexuality activist who wrote a book espousing liberation theology, calls for women's ordination and promotes same-sex "marriage."

- Page six of the official "Catholic Social Gathering" program gives a schedule for the Catholic Labor Network Gathering. USCCB exec John Carr is scheduled to join Paul Booth on a panel discussion. Paul Booth and his wife Heather Booth (another prominent pro-abortion activist with ties to the National Organization for Women, who helped organize a group called "JANE" in 1965 which helped young women obtain illegal abortions) founded the Midwest Academy a training institute for progressive activists.

-Paul Booth and his wife have served as host committee members for the National Organization for Women's Intrepid Awards Gala.

-Currently Paul Booth is executive assistant to the president of the American Federation of State, County and Municipal Employees. The AFSCME endorsed the pro-abortion March for Freedom of Choice, held in Washington, D.C. in 2004.
Michael Voris of RealCatholicTV.com has been doing yeoman's work, uncovering and shining a bright spotlight on the many anti-Catholic activities and persons that are done inside the USCCB.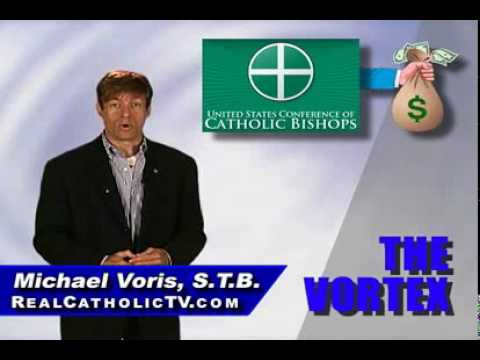 For more information on continuing developments in the growing scandals from the USCCB click here.
[Update at the bottom of this post]
The scandal that has engulfed the U.S. Conference of Catholic Bishops (USCCB) shows no sign in abating.
Today we learn even more incriminating facts that continue to tarnish the image of the USCCB.
In the latest RealCatholicTV.com program Michael Voris explains the deep entanglement of Democratic Party and anti-Catholic operatives that hold high positions within the USCCB.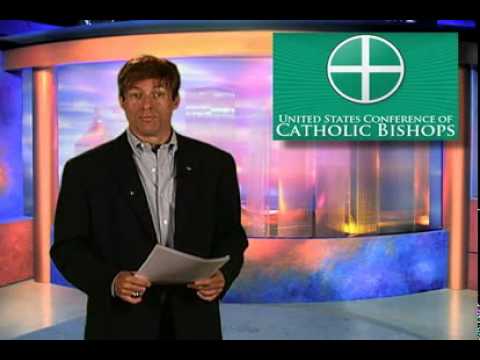 After the breaking news that showed direct links between John Carr, a top executive of the U.S. Conference of Catholic Bishops, with pro-abortion groups dating back 30 years, John Carr has denied any wrong doing.
Below watch the full eight minutes for the most current update of this USCCB scandal on RealCatholicTV.com's Daily Catholic News Roundup and The Vortex.  Vic Faust and Michael Voris will report how both the USCCB and the pro-abortion group scrubbed their websites simultaneously to hide any connection they had with each other plus much more.