Pro-Abortion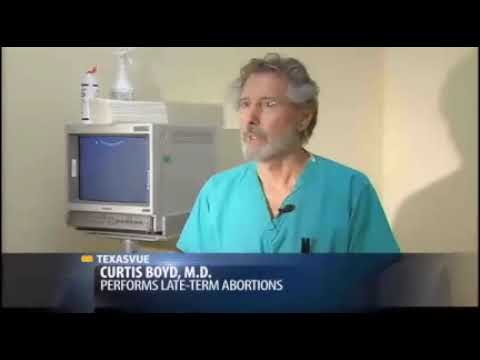 Would that all pro-aborts were as forthright as the abortionist in the above video.  Instead, most of them hide behind an endless torrent of evasions and euphemisms to conceal a very simple truth:  abortion is the killing of the innocent.  Alison Taylor, first Anglican Bishopess in Australia, is typical in her lame defense of an unspeakable crime.  Unfortunately for her, her effort receives a fisking to remember from Christopher Johnson at Midwest Conservative Journal, a non-Catholic who has taken up the cudgels so often in defense of the Church that I have designated him Defender of the Faith:
Alison Taylor, the new Anglican Bishop of Queensland and the first female Anglican bishop in Australia, riffs on abortion:
The Bible speaks of a world which God has created and which he loves beyond measure, in which all life is to be embraced as a gift from Him. However, it is a world which is fallen, and which longs for the full redemption in Jesus Christ which is to come. Sin and suffering abound in a human condition of great complexity, and at times immensely difficult decisions need to be made.
Like whether or not Allie actually meant what she just said.
What the Bible does not teach, and which has never been a part of Christian doctrine – contrary to the assertion in this month's TMA letter – is that 'all human life has absolute moral value'. The latter view is unbiblical because it would be untenable for Christians in situations where complex moral choices must be made, in diverse circumstances ranging from military defence and self-defence to the sometimes conflicting rights of mother and unborn child.
Let's see.  National defense.  Protecting yourself from someone who wants to physically harm you.  Fileting the kid because you don't want to have to take a pay cut right now.  Morally, they're all pretty much the same.  And on the ludicrously small chance that you missed Allie's lame "theology," she repeats it here.
Nowhere in the Bible is a foetus accorded the full moral status of a human person. On the contrary, in the sole biblical text on induced abortion, Exodus 21.22-23, an abortion caused by injury to a pregnant woman is regarded seriously but considerably less than murder. Other than what might be inferred from this text, the Bible is silent on the issue of the moral status to be accorded to foetal death, as it is on the question of when an embryo might be said to have a soul that survives death. These two issues, which preoccupy the abortion debate today, could probably not even have been conceptualised by writers living in the Biblical era.
I think it was Andy Warhol who once said, "In the future, everybody will be an Anglican bishop for fifteen minutes."  It's not like you have to know any actual Christian theology or anything, like Catholics, Orthodox and serious Protestants do, or be versed in some kind of Christian tradition.
Just memorize a few handy cliches that are useful for just about any occasion and you're in like Bishop Flynn.  Allie uses two here.  The Scripture writers, who were mere men who had absolutely no assistance whatsoever in writing down the Word of the Living God but it wouldn't have mattered if they had since they were all blithering idiots who couldn't find their heads with both hands.
Then there's the ever-popular "The Bible never said anything about _________" argument, probably the most useful Anglican dodge of all.  If, of course, you overlook the uncomfortable fact that the Bible also doesn't teach that racism, sexism, "homophobia" and voting against Barack Obama are sins.  But did Allie happen to mention what absolute morons the Scripture writers were?
The Bible was written millennia before an adequate understanding of human reproduction was possible, let alone the possibilities of IVF, embryonic stem cell research or prenatal foetal tests, and the difficult moral dilemmas involved in each of them. In summary, an absolutist antiabortion stance simply cannot lay claim to Biblical warrant.
So what say Allie bottom-lines it for you?  It's a human being when and if I want it to be and NOT BEFORE, bitches. Continue reading →
Over at the Huffington Post a diarist blogging under the name Sasharusa helps explain why babies in utero are treated like so much disposable garbage by so many people in our society:
This is Giardia lamblia. It is an intestinal parasite that is very common and is a pain in the ass to rid of.
I know, I know, it doesn't look like a precious little baby. I know. It looks scary, and gross, and looks like it will bite your head off. But we're not talking about looks. Who knows, maybe aliens think we're ugly as f–k but this parasite would be labeled Miss Universe in their culture? Who knows! Anyway, I am sorry for plastering this as the very first thing in my diary. Consider this just like those exploited photos of miscarried late term fetuses that Anti- Choicers parade around.
Anyways, back to the whole fetus= parasite thing. That is how I see them. I don't see them as cute and cuddly. I see them as terrifying and scary. I see pregnancy the same way. Continue reading →
Michael Moriarty as SS Sturmbannfuhrer (Major) Erik Dorf, in the riveting miniseries Holocaust (1978), attempts at 5:26 in the video above to convince the incredulous SS Reichsfuhrer Heinrich Himmler that rather than concealing the crimes of the Holocaust the SS should stand behind them and and convince the world that the genocide of the Jews and others deemed "undesirable" by the "master race" was right and just.  He anounces to the astounded SS officers, Dorff being an attorney in civilian life, that "A case can be made for Auschwitz!"  He is speaking to mass murderers and monsters, but even they are repulsed by what he says.  They understand deep down that they have been involved in an unspeakable crime for which no excuse, no argument can possibly be made.
Would that most pro-aborts would have some such shred of moral sensibility remaining.  Alas, I am afraid that this statement of Jessica Delbalzo is much more common among pro-aborts, even if they rarely are this forthright:
I love abortion.  I don't accept it.  I don't view it as a necessary evil.  I embrace it.  I donate to abortion funds.  I write about how important it is to make sure that every woman has access to safe, legal abortion services.  I have bumper stickers and buttons and t-shirts proclaiming my support for reproductive freedom.  I love abortion. Continue reading →
The bias of most of the main stream media is well known, but a current example by CBS is beyond parody:
Over the years, pro-life activists have come to accept that the media isn't interested in their annual March for Life in Washington D.C. protesting abortion, even though it routinely attracts hundreds of thousands of people. But this year's photo slideshow hosted on a local Washington CBS website has activists scratching their heads in disbelief.
 Currently the March for Life slideshow of seven photos features protesters who actually support abortion; none of the photos actually feature pro-life marchers. Continue reading →
Hit the keg and smoke a doobie.  No problem.
Courtesy LiveAction.org.
Hat Tip: Matthew Archbold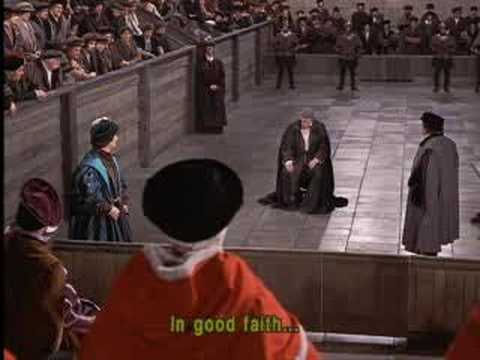 Hattip to Catholic Key Blog. Richard Rich Douglas Kmiec, who sold out the pro-life movement by supporting the most pro-abortion candidate in our nation's history for President, Barack Obama, now the most pro-abortion President in our nation's history, is pretty much a disaster as ambassador to Malta, his equivalent of the going rate for traitors of thirty pieces of silver, according to a State Department Report.
He is respected by Maltese officials and most mission staff, but his unconventional approach to his role as ambassador has created friction with principal officials in Washington, especially over his reluctance to accept their guidance and instructions. Based on a belief that he was given a special mandate to promote President Obama's interfaith initiatives, he has devoted considerable time to writing articles for publication in the United States as well as in Malta, and to presenting his views on subjects outside the bilateral portfolio. He has been inconsistent in observance of clearance procedures required for publication. He also looks well beyond the bilateral relationship when considering possible events for the mission to host in Malta. His approach has required Department principals, as well as some embassy staff, to spend an inordinate amount of time reviewing his writings, speeches, and other initiatives. His official schedule has been uncharacteristically light for an ambassador at a post of this size, and on average he spends several hours of each work day in the residence, much of which appears to be devoted to his nonofficial writings.

At the same time, he has not focused sufficiently on key management issues within the embassy. . .

. . .The Ambassador advised the inspection team that he intended to discontinue his outside writings and focus on matters that directly pertain to the embassy and priorities outlined in the Mission Strategic and Resource Plan (MSRP). Within weeks of the team's departure, however, he resumed drafting public essays that addressed subjects outside his purview as Ambassador to Malta and detracted from his core responsibilities. These activities also detracted from the core responsibilities of embassy staff members who devoted time and effort to reviewing and editing the ambassador's drafts and seeking approvals occasionally after the writings had been submitted for publication from Department officials.
Some time ago I wrote a post expressing some of my reservations about the activities of Lila Rose and her organization, Live Action. In light of their most recent undercover sting operation, it is a good time to revisit some of the objections and debates that came up earlier.  Initially I believed that Live Action's activities were morally questionable in some cases, and definitely wrong in others.
I have to say that I stand by this assessment today, for several reasons I will state below.
First I want to make clear that I am 100% pro-life; I make no exceptions for rape, incest, or "to save the life of the mother", for it is never permissible to kill an innocent human being to save another human being. At the legislative level I would like to see Roe v. Wade overturned, in which case many pre-Roe abortion bans would immediately regain their full force in many states.
As we enter a new year, I want to offer some thoughts on both recent events pertaining to the struggle to roll back abortion and the Culture of Death, as well as the historical significance of these ongoing efforts. In a sense, I will be delivering first the somewhat bad news, but then the encouragingly good news.
The disappointment lies in the political defeats of the 2010 election season, though to be quite honest, I and many others fully anticipated these defeats. In Nevada, Missouri, California, Florida and Montana, and there may be other instances I'm not aware of, propositions that would establish that life begins at conception (known as "personhood" or "human life" initiatives/amendments) failed to even appear on the ballot. Activists could not obtain the required number of signatures in these states.
The one personhood/human life amendment that did make it to the ballot, Colorado's Proposition 62, was rejected by 70% of the voters in that state. One bright spot was to be found in Alaska, where a parental notification measure was passed with 55% of the vote. These defeats echo a similar wave of defeats suffered in 2008 across several states. Though this strategy has obviously failed, in almost every instance pro-life activists are preparing for another round of personhood propositions in 2012.
Please understand that I have nothing but admiration and respect for the pro-life activists who engage in these campaigns. They give up time and money to participate in the greatest moral cause of our generation, and for that alone they are to be commended.
But it is now time for the leaders and activists in the pro-life movement to reject the "personhood" ballot initiative movement.  These efforts have failed more than once, they have diverted scarce financial, political and human capital away from more realistic pursuits, and the continued defeats could easily lead to a chain-reaction of demoralization within and desertion from the pro-life ranks.
And they cried with a loud voice, saying:  How long, O Lord (holy and true) dost thou not judge and revenge our blood on them that dwell on the earth? Apocalypse 6:10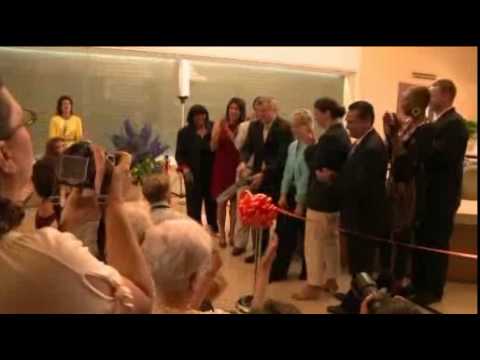 If you listen closely you can hear the attendants (which include the mayor of our fine city of Houston Anise Parker) at this "dedication" commenting on their newly "sacred and holy" ground. They are speaking of the largest abortuary in the United States.
If we are moving toward, or already in, a post-Christian civilization then should we be surprised that those who promote and support abortion and other anti-life policies impart a religious sheen on their actions?  After all, human sacrifice was present in almost all pagan religions to some extent with the Aztec sacrifices being among the most infamous.  These people are willing and proud worshipers of Baal and, unless we pray, fast and offer Masses in reparation for these sins, we will only allow this evil to grow and ever more innocents slaughtered at the altar of "Choice".