Presidential Election of 2012
After a recount, the vote tally from the Iowa Caucuses show that Rick Santorum defeated Mitt Romney by a whopping 34 votes.  Previously Romney had been declared the winner by eight votes.
In the grand scheme of thing, this means little.  It doesn't change the delegate vote one iota.  It does mean that the talking point that Romney won both Iowa and New Hampshire needs to come to a halt.  It is funny to read stories about this development suggesting that the Iowa caucuses were a split a decision, yet when Romney was considered to have won there was no such talk.  He might as well have won by 8,000 votes judging by some of what was said in the aftermath.
I do note that there seems to be a lot of confusion about the vote tally.
The deadline for final certification of the results was Wednesday. Party officials said eight precincts failed to follow the rules and fill out the official forms on caucus night, meaning those results can never be certified, while other precincts turned in forms that didn't meet the legal requirements.
And yet we continue to allow this state to have over-sized influence on the nomination process.  Are we prepared to just ignore Iowa yet?
People are crying crocodile tears about Newt Gingrich and Rick Perry attacking Mitt's record with Bain Capital.  While I think some of the rhetoric has been excessive, I also don't think this line of attack is completely out of line.  As conservatives we tend to reflexively defend all market institutions without first considering that some institutions are a little shady.  Moreover, I find it incredibly amusing that people are using this as a cudgel against Gingrich and Perry when Romney was the one who attacked Perry from the left on social security and basically charged him with wanting to take people's social security away.  What's good for the goose is good for the gander.
Whether or not you think this line of attack on Romney is fair, Mitt is going to have to come up with a better line of defense than this:
On the heels of his decisive victory in the New Hampshire primary, Mitt Romney took the attacks on his private sector record used by GOP rivals and turned them against President Obama.

Romney's critics have accused him of destroying jobs in order to increase profits for his investment firm, Bain Capital, but speaking Wednesday on CBS, Romney said that what he did was no different from the Obama administration's auto industry bailouts.

"In the general election I'll be pointing out that the president took the reins at General Motors and Chrysler – closed factories, closed dealerships laid off thousands and thousands of workers – he did it to try to save the business," Romney said Wednesday on CBS.
This is a preemptive strike against a potential line of attack in the general election, but does Mitt really want to imply that what he did was not much different than what Obama did with the bailouts?  He's already got Romneycare hanging around his neck, and now he's volunteering a comparison with President Obama that most conservatives are not going to find flattering.
Hey, Mitt, you haven't sewn up the nomination quite yet.  You might want to keep that in mind before opening your mouth again.
After finishing in fifth place in the Iowa caucus, Rick Perry delivered perhaps the finest speech of the night.  At the end, he said that he was going home to Texas to "reassess" his campaign and try to find a way forward.  That is not quite as dire as "suspending" one's campaign, but that is not a good sign for those of us who support his candidacy.
I hope that Perry decides to continue, and not just because he's my favorite candidate.  I also don't think that Michelle Bachmann should drop out.  No candidate should drop out after last night, and for one simple reason: it is simply time to stop making one small caucus and one small state so important in the grand scheme of a campaign.
Tim Pawlenty dropped out after merely losing a non-binding straw poll in Ames.  Pawlenty's premature exit from the campaign is a decision that he must be ruing considering all that has transpired over the past five months.  Perhaps Pawlenty would have dropped back into Jon Hunstman territory, or perhaps Pawlenty would have become the candidate that conservatives rallied around in order to defeat Mitt Romney.  We simply don't know because Pawlenty let the decision of a handful of voters in what is basically a glorified clambake take him out of the race.
You know how many delegates Santorum and Romney, the winners of the Iowa caucus, each won?  Six.  Six delegates out of 1,144 needed to win the nomination.  Iowa's population is roughly one percent of the total US population.  It is a state that is over 90% white, and has an unemployment rate that is 5.7 percent, almost three full points below the national average.  In other words, it is not a state that is exactly representative of the nation as a whole.
The first four state in the presidential primary season represent a decent cross-section of the population, or at least of the Republican electorate.  Iowa is a populist, midwest, rural white state.  New Hampshire is a small New England state that is typically more libertarian.  South Carolina is a growing, southern state that has typically been more predictive of the eventual nominee than the first two states.  Finally there is the populous swing state of Florida.  We will have a much better idea of the state of the race after the Florida primary has been completed, and all the candidates owe it to the electorate to at least tough it out until that point or else we will continue to allow Iowa to have a ridiculously over-sized influence on the nomination process.
Now there are legitimate reasons for Perry (and for Bachmann) to see the writing on the wall and drop out.  Perry concentrated his efforts on Iowa and spent north of $5 million there.  After all that he only received 11 percent of the vote.  Perry had already written off New Hampshire, and he is struggling to get even in the top three in South Carolina.  He may see the rise of another respectable conservative in Santorum as a sign that he has no path to victory, and his continued presence in the race is only muddying the field.  That's an understandable strategic decision, and I respect that.  But I hate to see Iowa continuing to play a more glorified role in the selection process than is merited.
Update:  Evidently Rick Perry has listened to me.  Who says I don't have influence?
UPDATE 1-8-2012:  We have eliminated Ron Paul due to spamming issues.  If you feel the need to cast a vote for Ron Paul, please do s0 by leaving a comment.
John Bolton, Rudy Giuliani, Buddy Roemer, and Paul Ryan never announced their candidacy for the GOP nomination as some had speculated, so they have been removed from the TAC Poll.  In addition, Gary Johnson has removed himself from consideration the moment he accepted the Libertarian Party Nomination.  Herman Cain has suspended his campaign which is nothing more than preventing the inevitable.
Here's our latest poll so please vote in anticipation of the Iowa Caucuses (voting ends 7pm this Friday):
The Hawkeye Cauci have arrived, and tonight we'll watch in breathless anticipation to see which presidential candidate will walk away with the lion's share of the precious 25 delegates being awarded tonight – a critical two percent of the 1,144 needed to win the nomination.  Rick Santorum has climbed up the polls and is a serious threat to finish third, if not win the caucus outright.  And as with all candidates who have experienced a burst in popularity, the knives have come out for Santorum.  Yesterday I linked to Alan Colmes's disgusting mockery of the manner in which Santorum and his family mourned the loss of their child, but that is just a taste of the attacks that Santorum has experienced in the previous few days and will experience if he continues to be a somewhat viable candidate.
In particular the blog Red State has run a number of blog posts in recent days that have, to put it mildly, been very critical of Santorum.  Just scroll through the link and you can see that Erick Erickson in particular has been a busy beaver.  Now most (though not all) of the contributors to the blog are pro-Perry and they see Santorum as a threat mainly to Perry.  And for what it's worth, I am sympathetic to Red State's views.  Though I certainly think people should vote for the candidate they feel is best, as a Perry supporter myself I lament that Santorum will do more to divide the conservative vote and help nominate Romney than anything else.  Rick Perry is much better suited for a long run at the nomination than Santorum, so I have mixed feelings about Santorum's rise in the polls as he is my second choice for the nomination.  In fact I'd be ecstatic if either Rick won, yet both candidates are basically evenly dividing the not-Mitt vote with Gingrich.
Red State's takedowns of the other candidates, especially Ron Paul, have been very good.  The anti-Santorum stuff, on the other hand, has been very weak tea.  There's but the vaguest hint of a scandal with a company that Santorum was associated with, and this attack on Santorum about not believing the President to be a Chief Executive is nitpicky at worst, and smells of desperation.  The most effective criticisms revolve around the issues I brought up in this post from about a month ago.  In particular, this post simply linking to Santorum's video endorsement of Arlen Specter is just damning.   Continue reading →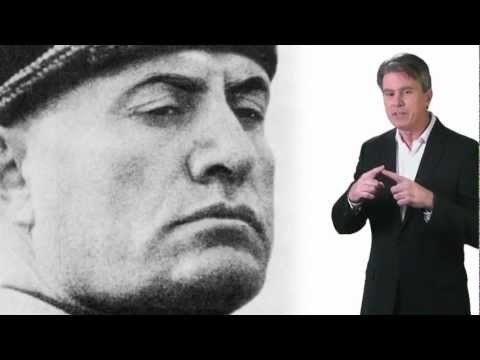 Bill Whittle explains it all.  Certain essential principles have always been maintained by the Republican party: Continue reading →
Rachel Masden has a column up lamenting how Rick Perry's gaffe in last week's debate demonstrates our obsessiveness with image over subtance:
As in real life, politicians, voters and the media all get caught up with entertaining but petty nonsense. Case in point: Rick Perry stuck his cowboy boot in his mouth during a recent debate performance, unable to recall one of the three agencies of government he'd euthanize if he were to become president. Turns out it was the Department of Energy — which for a Texas governor to forget about would be a bit like the prime minister of Great Britain forgetting about Buckingham Palace. OK, funny — but really, so what?

For at least 24 hours, the mishap represented arguably the single most globally widespread American news item. I even saw it broadcast and translated on French television in Paris. This is the media and political culture of today — all about stagecraft, showmanship and ratings.

As a political strategist, let me tell you a little secret: Debates are easy to fake. All you need to succeed is a good policy-prep team, a competent spin doctor to distill that policy material down to snappy bite-sized talking points, and the memory and delivery capabilities of a C-list Hollywood actor. Perry just didn't remember his lines. That's all.

But what about the other guys who lucked out and did remember all their lines this time? Isn't it the job of media moderators to recognize boilerplate spin and slice through it on the fly? There's one reliable way to do this, but it's rarely seen: In response to a candidate's prepared take, a media moderator need ask only one question: "What precise action in your background or experience illustrates this principle?" In other words, when a candidate says that he would do something, what has he previously done in his career to demonstrate that value through tangible action? Do you know who any of these candidates really is beyond what he or she claims to be? If not, then thank the style-over-substance media.
The column is timely because I've been having some second thoughts about the primary process. Continue reading →
Unfortunately I missed the Lincoln-Douglas style debate the other night between Herman Cain and Newt Gingrich.  It sounded like a fun* evening, and it's refreshing to have something different than the painful two hour affairs involving all eight candidates offering one minute soundbites.  Sadly, we're scheduled to have 3,457** more of these standard debates.  Joy.
Recently Rick Perry suggested that this debate overload might not be the best way to pick a candidate, and he even hinted at skipping a few.  Had any of the other candidates said this he'd have been hailed a hero and carried off stage like Lincoln after the Jonesboro debate.  But since Rick Perry has had, umm, less than stellar debate performances, it came off as a bit self-serving.  Except he's completely right.
If we must endure several more months of this debate hell, can't we at least start thinning out the herd and allowing the candidates to go on for more than sixty seconds before some prissy debate moderator cuts them off?
One thing that we can do is start inviting only those candidates who actually have a shot at winning the nomination.  Easy enough, except now we get into a debate about who should be allowed at the debate.  This is the point where we have to pretend that Michelle Bachmann still might be the Republican nominee, so we can't possibly shut out any candidate from the debate lest one of them gets hauled off in handcuffs protesting outside the debate hall due to his exclusion.***  In fact I can just imagine Rick Santorum breaking onto the stage bellowing "EXCUUUUUUUUSE ME" while yelling at Rick Perry that he was out of time.  Sure it would be barrels of fun to watch Ron Paul's fanbase immolate because the good doctor and only true constitutionalist (TM) was barred from the debate halls.  But, in the interests of fairness, we probably can't exclude any of these people.  Except for Jon Hunstman.  Seriously, I doubt Jon Hunstman views himself as a viable contender.  No one noticed that he wasn't at the last debate, including Jon Huntsman.
So what can we do to make these debates at least a bit more tolerable?  Two changes might benefit both the candidates and the voters.  First, we should have fewer candidates on stage.  We can do this without eliminating candidates.  If we're really going to have two debates a week, just have different candidates at the debate.  You can randomly assign candidates so that at the first debate you can have, say, Perry, Gingrich, Paul and Huntsman.  Then, at the next debate, it will be Santorum, Bachmann, Cain and Romney.  Then switch it up next week so that there are different pairings.
Second, discuss fewer topics and lengthen the time allotment.  We don't necessarily need Lincoln-Douglas essays, but let candidates spend three or four minutes expanding upon their answers.  With four candidates you can still cover a lot of ground in ninety minutes or two hours, especially if we limit the moderators' involvement in these affairs.  Sure it won't be as much fun as allowing a transgendered mutant space alien to ask a question about illegal immigration while forcing the candidates to answer in Esperanto, but it has the advantage of actually lending insight into the candidates' thought processes.
Or we can just continue with the same exact format and grow dumber with each passing minute.  The choice is yours.
*: Well, if you're a political geek.
**: Number might be slightly exaggerated.  Just slightly.
***: This actually happened in Atlanta in 1996 to Alan Keyes.  I know because I was there supporting him and saw him get placed in the police cruiser.  That was about as close as I have ever gotten to getting involved in an OWS-style protest.  No justice for Keyes, no peace!
Peter Wehner's getting all nervous because certain Republican candidates are saying things that he disapproves of:
One of the GOP presidential candidates (Ron Paul) believes the United States is responsible for triggering the 9/11 attacks. Another (Rick Santorum) has said he would use the presidential bully pulpit to speak out against the dangers of contraception and its role in the moral decline of America ("One of the things that I will talk about that no president has talked about before is I think the dangers of contraception in this country, the sexual liberty idea and many in the Christian faith have said, you know contraception is OK. It's not OK because it's a license to do things in a sexual realm that is counter to how things are supposed to be.")

Yet another (Herman Cain), has dramatically shifted his positions on negotiating with terrorists and legalizing abortion within a matter of hours, after having said he would (contra the Constitution) impose a religious test on Muslim Americans. And nowGovernor Rick Perry has indicated he's not quite sure whether Barack Obama was born in the USA, citing Donald Trump as an authority.
Some of this is correct, but the rest is a mess.  For instance, Perry's comments seem almost totally aimed at tweaking Obama and nothing more.  Even Paul's 9/11 theories are a bit more nuanced than Wehner suggests.  As for Rick Santorum, I say good for him.  As Mike Potemera points out, it's rather unlikely that any conservative president will be "calling for the hiring of millions of contraception cops as a solution to joblessness."  Santorum would be using the office of president to discuss an important cultural issue.  It's nothing more than what Michelle Obama has done to encourage efforts to fight against obesity.  There's nothing wrong with using the bully pulpit to discuss social issues and raise awareness so long as you are not actually calling for legislation that impedes personal liberty.
Santorum continues to be one of the few candidates who gets it, in that he understands the nexus between social and economic issues.  While others have concentrated on narrow technocratic solutions, Santorum has really been the only one to explain how the breakdown of the family is one of the contributing causes of our economic rot.  That's not to say, by the way, that certain tax and fiscal policies are wrong.  In the end, you can't quite dictate improved sexual mores through executive fiat , so we do need purely economic solutions to the current mess we're in.  But at least Santorum is willing to engage in conversation about social issues.  Okay, so perhaps he does so in a manner that comes off as just a bit whiny, but that doesn't dilute the importance of his message.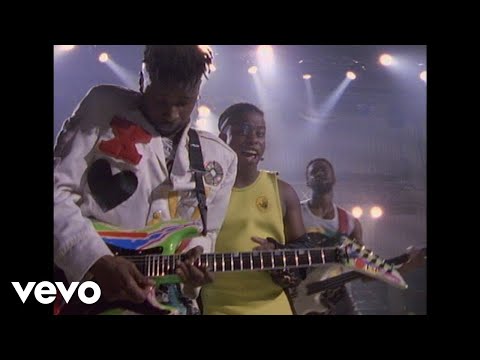 I have mixed emotions about Sarah Palin's announcement that she won't be running for the presidency.  Though she would not have been my top choice had she entered the fray, she at least would have been in the portion of the field that I am still considering voting for (with Perry, Cain, Santorum and Gingrich).  She would have provided a change of pace from the rest of the crop of candidates.  And, frankly, I like her and think she's a much more insightful and perceptive person than given credit for. But I am not convinced that her time is now, so it's probably for the best that she is not part of the conversation for 2012.
One of the fascinating things in watching the conservative end of the blogosphere over the past few months is the intense reaction that Palin sparks.  Of course there are her detractors, both right and left.  Some of these individual – in particular the wannabe gynecologists – border on the pathological.  There are valid criticisms to be levied against Palin, but I've seen otherwise reasonable people turn into irrational cranks when it comes to her.  She may not have been the best candidate for president, but she is not quite the manipulative, dumb, vacuous or whatever adjective you want to throw out there individual that her most vocal critics have portrayed her as being. Continue reading →