President Ronald Reagan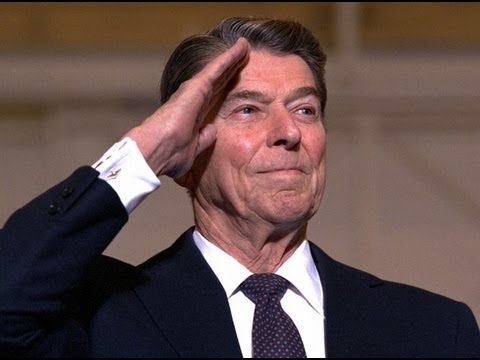 On December 23, 1981, President Ronald Reagan addressed the nation.  The video above is an excerpt from that speech.  The portion of the address dealing with the attempt by the then Polish Communist regime to crush Solidarity, the Polish labor union leading a movement for freedom that would ultimately be the spark that destroyed Communism in Eastern Europe and the Soviet Union, is omitted.  A few things struck me about the address:
1.  When is the last time a president quoted G.K. Chesterton?
2.   Reagan's reference to children as a gift from God.
3.   His reference to Christ's first miracle being His coming to humanity as a helpless babe.
They don't make them like Reagan anymore, and more is the pity.  Here is the text of his address: Continue reading →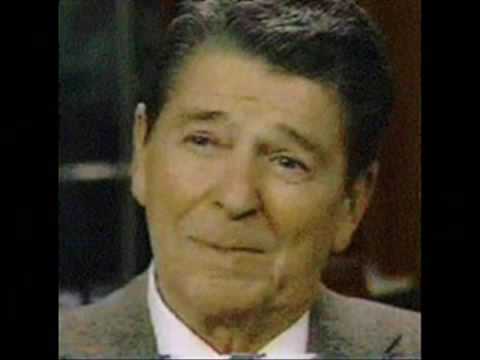 A follow up to my post, which may be read here, regarding Steve Jobs, Adoption and  Abortion.  Pro-lifers have gotten some static for bringing up the fact that Steve Jobs could have ended up aborted if his mother had not chosen life for him.  Well, it appears that Steve Jobs was thankful that his mother did not choose to kill him through abortion.
"I wanted to meet [her] mostly to see if she was OK and to thank her, because I'm glad I didn't end up as an abortion," he said. "She was 23 and she went through a lot to have me." Continue reading →
Twenty-two years ago today my wife and I arrived home from buying software for our Commodore 64  (Yeah, it is that long ago.) and watched stunned after we turned on the tv as we saw East Germans dancing on top of the Berlin War, tearing into it with sledge hammers.   It is hard to convey to people who did not live through the Cold War how wonderful a sight this was.  Most people at the time thought the Cold War was a permanent state of things.  Not Ronald Wilson Reagan.  He knew that Communism would end up on the losing side of history and throughout his career strove to bring that day ever closer.  His becoming President so soon after John Paul II became Pope set the stage for the magnificent decade of the Eighties when Communism passed from being a deadly threat to the globe to a belief held only by a handful of benighted tyrannical regimes around the world, and crazed American professors.  In most of his movies, the good guys won in the end, and Reagan helped give us a very happy ending to a menace that started in 1917 and died in 1989.
Here is an interview Sam Donaldson did with Reagan immediately after the fall of the wall: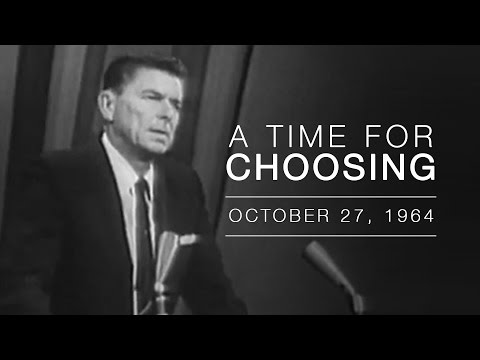 Ronald Reagan launched his political career with this speech 47 years ago on behalf of Republican Presidential Nominee Barry Goldwater.  Goldwater went on to be clobbered in November by Lyndon Johnson, but the reaction to Reagan's speech by conservatives was overwhelmingly positive.  In 1966 Reagan ran for and won the Governorship of California.  14 years later he was elected President of the United States.  Reagan had a relatively brief political career, and it all started with The Speech as this address has gone down in history.  Here is the text of the speech:
Continue reading →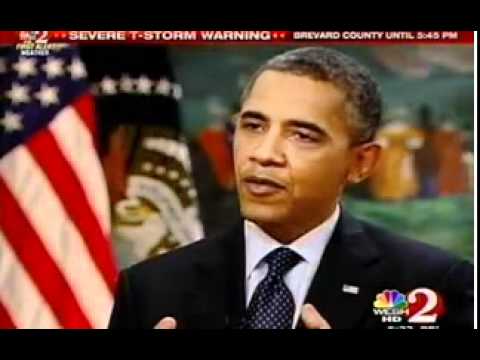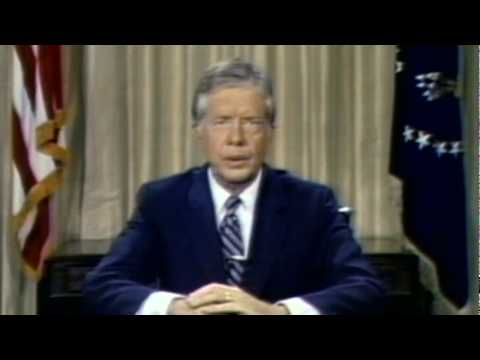 On July 15, 1979, after an abysmal time leading the nation, Jimmy Carter, worst President of the United States except for James Buchanan and the present incumbent, gave a speech in which he blamed the ills of the land on the American people.  The problems certainly could not be due to him and his wretched policies, they had to be the fault of everyone else.  The speech became known as the spiritual malaise speech, although Carter did not use the term malaise.

On the 6th of June, 1944, when the landing of the allied troops in German-occupied France commenced, a signal of hope was given to people throughout the world, and also to many in Germany itself, of imminent peace and freedom in Europe.  What had happened?  A criminal and his party faithful had succeeded in usurping the power of the German state. In consequence of such party rule, law and injustice became intertwined, and often indistinguishable. The legal system itself, which continued, in some respects, still to function in an everyday context, had, at the same time, become a force destructive of law and right. This rule of lies served a system of fear, in which no one could trust another, since each person had somehow to shield himself behind a mask of lies, which, on the one hand, functioned as self defense, while, in equal measure, it served to consolidate the power of evil.  And so it was that the whole world had to intervene to force open this ring of crime, so that freedom, law and justice might be restored.
We give thanks at this hour that this deliverance, in fact, took place. And not just those nations that suffered occupation by German troops, and were thus delivered over to Nazi terror, give thanks. We Germans, too, give thanks that by this action, freedom, law and justice would be restored to us.  If nowhere else in history, here clearly is a case where, in the form of the Allied invasion, a justum bellum worked, ultimately, for the benefit of the very country against which it was waged.
I became a conservative by watching this speech on television in 1964 at the age of seven.  What he said in that speech still defines American conservatism for me, and, I think, the vast majority of conservatives in this country.  As the intellectual godfather of the modern conservative movement in America, Russell Kirk said: Continue reading →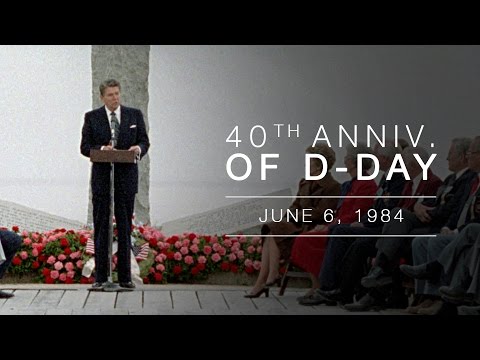 The first law firm I worked for in 1982 after I graduated from law school had three attorneys.  The senior partner had a son who fell at Omaha Beach.  Another partner was an officer in the Eighth Air Force helping to plot bombing missions in support of D-Day.  The attorney I replaced, who had been appointed to be a judge, had been badly wounded at Omaha Beach and still walked with a very pronounced limp as a result.  On Memorial Day  weekend I will remember those men, and all those who have sacrificed on behalf of our nation.  Here is the text of President Reagan's speech on the 40th anniversary of D-Day:
Continue reading →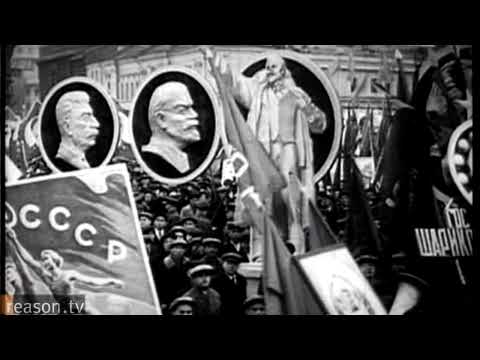 "Over half a century ago, while I was still a child, I recall hearing a number of older people offer the following explanation for the great disasters that had befallen Russia: 'Men have forgotten God; that's why all this is happening.' Since then I have spent well-nigh fifty years working on the history of our revolution; in the process I have read hundreds of books, collected hundreds of testimonies, and have already contributed eight volumes of my own toward the effort of clearing away the rubble left by that upheaval. But if I were asked today to formulate as concisely as possible the main cause of the ruinous revolution that swallowed up some sixty million people, I could not put it more accurately than to repeat; 'Men have forgotten God; That's why all this happened.'"

Alexander Solzhenitsyn
Today is the feast day of Saint Joseph the Worker, instituted by Pope Pius XII on May 1, 1955  as an alternative to the Communist May Day marches.  Today is also the beatification of John Paul II.  (I will have much more on Blessed John Paul II tomorrow.)  Today is also the Victims of Communism Day.  Hattip to Ilya Somin at The Volokh Conspiracy who began the campaign to make this day a day to remember the some one hundred million men, women and children murdered by Communist regimes and movements.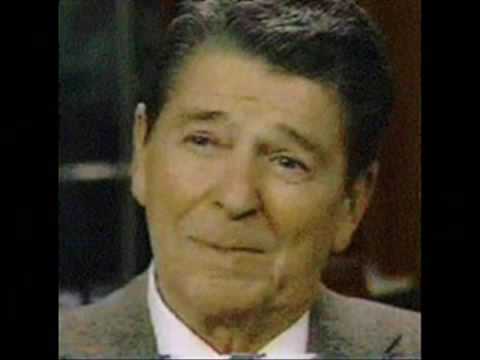 There are no easy answers but there are simple answers. We must have the courage to do what we know is morally right.
Ronald Reagan
Today is my 54th birthday.  I am pleased that I share my natal day with the man I consider the greatest president of my lifetime:  Ronald Wilson Reagan, who was born one hundred years ago today in Tampico, Illinois.  I greatly admire Reagan for many reasons:  his wit, eloquence and good humor;  his prime role in bringing about the destruction of Communism as a ruling ideology in the former, how good it is to write that adjective!, Soviet Union and Eastern Europe;  his restoration of American prosperity by wringing inflation from the American economy;  his rebuilding of the nation's defenses;  his restoration of American pride and optimism.  However, there is one stand of his that, above all others, ensures that he will always have a special place in my heart, his defense of the weakest and the most vulnerable among us, the unborn.
In 1983 Reagan submitted an essay on abortion to the Human Life Review, then and now, the scholarly heart of the pro-life movement.  He entitled it, Abortion and the Conscience of the Nation.  Go here to the Human Life Review's website to read it.
Reagan in the article attacked Roe on its tenth anniversary and stated that Roe had not settled the abortion fight:
Make no mistake, abortion-on-demand is not a right granted by the Constitution. No serious scholar, including one disposed to agree with the Court's result, has argued that the framers of the Constitution intended to create such a right. Shortly after the Roe v. Wade decision, Professor John Hart Ely, now Dean of Stanford Law School, wrote that the opinion "is not constitutional law and gives almost no sense of an obligation to try to be." Nowhere do the plain words of the Constitution even hint at a "right" so sweeping as to permit abortion up to the time the child is ready to be born. Yet that is what the Court ruled.
As an act of "raw judicial power" (to use Justice White's biting phrase), the decision by the seven-man majority in Roe v. Wade has so far been made to stick. But the Court's decision has by no means settled the debate. Instead, Roe v. Wade has become a continuing prod to the conscience of the nation.
Reagan saw that abortion diminished respect for all human life and quoted Mother Teresa as to the simple truth that abortion is the "greatest misery of our time":
We cannot diminish the value of one category of human life—the unborn—without diminishing the value of all human life. We saw tragic proof of this truism last year when the Indiana courts allowed the starvation death of "Baby Doe" in Bloomington because the child had Down's Syndrome.
Many of our fellow citizens grieve over the loss of life that has followed Roe v. Wade. Margaret Heckler, soon after being nominated to head the largest department of our government, Health and Human Services, told an audience that she believed abortion to be the greatest moral crisis facing our country today. And the revered Mother Teresa, who works in the streets of Calcutta ministering to dying people in her world-famous mission of mercy, has said that "the greatest misery of our time is the generalized abortion of children." Continue reading →
Twenty-one years ago today my wife and I arrived home from buying software for our Commodore 64  (Yeah, it is that long ago.) and watched stunned after we turned on the tv as we saw East Germans dancing on top of the Berlin War, tearing into it with sledge hammers.   It is hard to convey to people who did not live through the Cold War how wonderful a sight this was.  Most people at the time thought the Cold War was a permanent state of things.  Not Ronald Wilson Reagan.  He knew that Communism would end up on the losing side of history and throughout his career strove to bring that day ever closer.  His becoming President so soon after John Paul II became Pope set the stage for the magnificent decade of the Eighties when Communism passed from being a deadly threat to the globe to a belief held only by a handful of benighted tyrannical regimes around the world, and crazed American professors.  In most of his movies, the good guys won in the end, and Reagan helped give us a very happy ending to a menace that started in 1917 and died in 1989.  Continue reading →