President Barack Obama
Alas, Internet Hitler, it is true:  Attack Watch has become the joke of the week on the Internet.  Oh well, the supporters of the Chicago Messiah will always have 2008: Continue reading →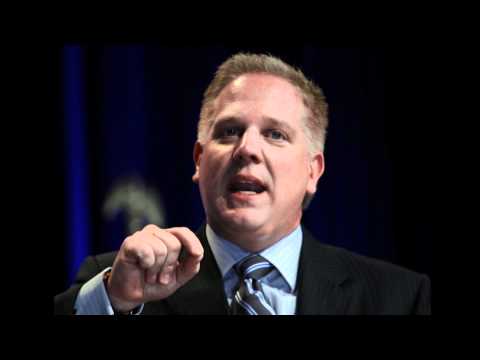 You know, sometimes I suspect there are forces within the Obama administration attempting to throw the upcoming presidential election race.  The most recent evidence of this is a truly Orwellian website, Attack Watch, at which Obama supporters can report unfair attacks on Fearless Empty Suit.  Go here to view the Attack Watch webite.  Sheesh, I hope the Obama campaign didn't waste much money on the design of this snitch site.  I guess they aimed for foreboding and hit silly.  I practically expect to hear the Imperial March theme from Star Wars.  Actually, I will supply that for your listening pleasure as you are perusing the site:

Continue reading →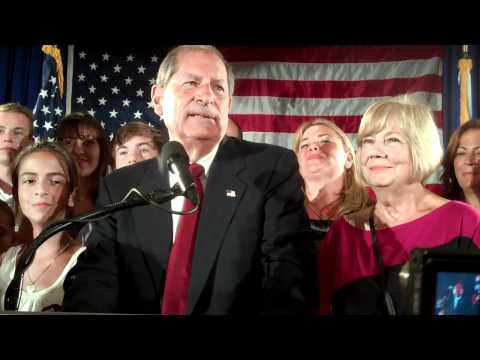 Last night Republican Robert Turner won the special Congressional election in New York 9, the congressional seat vacated by Anthony Weiner of Weinergate infamy.  Weiner was a pro-abort.  Turner is pro-life and against gay marriage.  How does a candidate, a 70 year old retired executive with no prior political experience, like this win in an icy blue congressional district held by Democrats since 1923?
Turner won by turning the race into a referendum on Obamanomics, and with this strategy he won resoundingly, 54-46.
This race is going to send shock waves through the Democrat establishment.  Already some Democrat leaders were saying privately what most sentient Americans realize:  due to his lousy stewardship of the economy Obama may well lose next year.  With this election, many Democrat leaders may well change from "may well lose" to "probably will lose". Continue reading →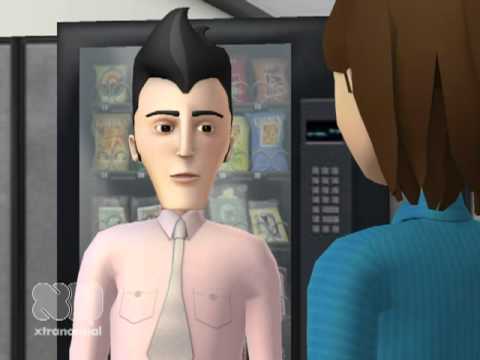 A humorous, albeit stacked, debate.  The video does illuminate one facet of the American political scene.  Educated conservatives tend to be more familiar with liberal arguments than educated liberals are with conservative arguments.  The reason for this is quite simple.  Conservatives who have been to college have exposed themselves to an institution that is overwhelmingly liberal.  If they read or view the mainstream media, once again they are exposed to liberal ideas from an institution overwhelmingly liberal.  Their entertainment comes to them from sources that tend to be liberal.  Educated conservatives in our society can no more ignore liberal ideas and arguments than they can any other annoying and ubiquitous feature of modern life;   like people having "private" conversations at the top of their lungs over cell phones, liberalism is a constant background feature.
The same is not true for educated liberals.  If they choose, and a surprising number of them so choose, they can lead their lives without ever engaging with conservative ideas and arguments.  The colleges they attend support their political beliefs, the mainstream media presupposes that their arguments are correct and entertainment, if it has political content, will usually flatter their predispositions.  In short, liberals in our society can live their lives in an ideological bubble where conservatives need not be taken seriously.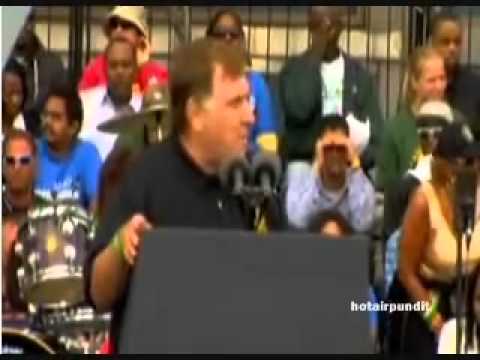 James P. Hoffa, current boss of the Teamsters' Union, and son of former boss of the Teamsters, and gangster, Jimmy Hoffa, whose mortal remains no doubt reside in various locations around the country courtesy of his gangland cronies, took the opportunity yesterday to declare his Union members an army for Obama and to spit on the morality of the mothers of those who oppose Obama.
I look forward with eager anticipation to the civility police on the political Left in this country swinging into action and condemning Hoffa's use of gutter language and apparent confusion of next year's election with a war.
Obama got the endorsement of the Teamsters in 2008 by suggesting that he was open to less federal oversight of the Teamsters.  The federal oversight has been going on since 1991 as part of an ongoing effort by the feds to rid the Teamsters of mob influence.  The Teamsters' Union has long been opposed to the federal oversight, for reasons that I will leave to the perspicacity of my readers.
President Obama, at the rally where Hoffa gave vent to his inner thug, immediately condemned the intemperate remarks and renewed his call for greater civility in politics.  Naah!  Actually President Obama praised Hoffa. Continue reading →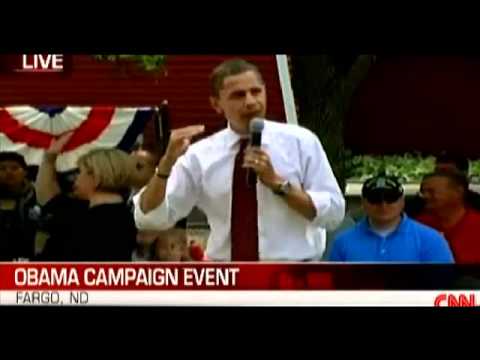 Hattip to Instapundit.   One chart.  No other commentary is needed.
There are times when I read a blog and slap my forehead and think to myself that I really wish I had written that.  I had one such forehead slapping moment when I read this gem at Creative Minority Report by Matthew Archbold:
Hey, some are saying, Obama's sagging job approval numbers don't mean anything because his personal favorables are doing fine.
Hot Airhas this quote from the National Journal but as Ed Morrissey says, they're far from the only one pushing this meme.
President Obama, whose job-approval ratings are mired well south of 50 percent, has an important factor breaking his way as he seeks another term: Americans still overwhelmingly like the guy.
So we're supposed to ignore his job approval numbers and focus on whether people like him as a person.
Hmmm. It doesn't seem that long ago that the exact opposite was true. Remember around the time of Bill Clinton's impeachment all the media would talk about was that while his personal approval numbers were in the tank, HIS JOB PERFORMANCE NUMBERS WERE SKY HIGH!!!! AND THAT'S WHAT REALLY MATTERS!!!
ABC News had this to say:
You can't trust him, he's got weak morals and ethics — and he's done a heck of a good job… Despite his prevaricating, his sexual misadventures and his impeachment by Congress, a remarkable 65 percent of Americans approve of the way Clinton has done his job —
Even on the weekend of his impeachment trial, CBS News reported:
Throughout most of this year, more than six in ten adults have approved of the way the President has handled his job. Approval has occasionally risen even higher, as the public rallies to Bill Clinton in times of crisis.
So…long story short. Under Bill Clinton all that mattered was job approval numbers but now under Obama all that matters is personal favorability. Continue reading →
Columnist John Kass, the only good reason to ever read the Chicago Tribune, speculates that Obama is ready for his "Killer Rabbit" moment.
Anyone who thinks Obama is safe from a rabbit attack has forgotten what happened to President Jimmy Carter In 1979. Carter was attacked by a swimming rabbit, and the subsequent "Killer Rabbit" stories helped destroy his presidency. It led to the election of Republican Ronald Reagan in a landslide and an unprecedented economic revival.
There are eerie similarities. Like Obama, Carter was at that point where he was constantly viewed as weak and ineffectual. His fellow Democrats had lost patience with him. Liberal writers who once fawned on him had turned against him.
And like Obama, Carter foolishly left the White House for a "vacation." Carter went home to Georgia for some fishing. Once his canoe hit the water of a pond, a terrible thing happened. A rabbit swam near with anger in its eyes. Continue reading →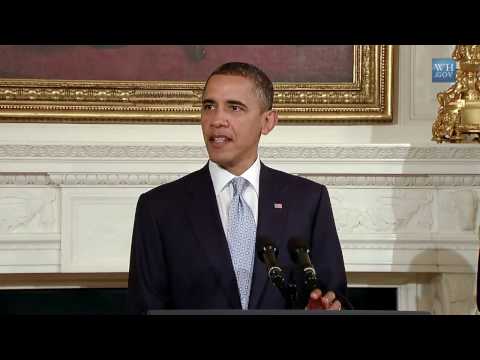 AS I PASS through my incarnations in every age and race,
I make my proper prostrations to the Gods of the Market Place.
Peering through reverent fingers I watch them flourish and fall,
And the Gods of the Copybook Headings, I notice, outlast them all.
We were living in trees when they met us. They showed us each in turn
That Water would certainly wet us, as Fire would certainly burn:
But we found them lacking in Uplift, Vision and Breadth of Mind,
So we left them to teach the Gorillas while we followed the March of Mankind.
We moved as the Spirit listed. They never altered their pace,
Being neither cloud nor wind-borne like the Gods of the Market Place,
But they always caught up with our progress, and presently word would come
That a tribe had been wiped off its icefield, or the lights had gone out in Rome.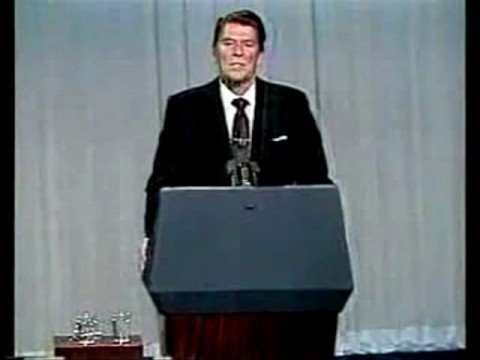 The Presidential election is still just over 15 months away, and much can change in that time.  However, as of now the signs are ominous for President Obama:
1.  The Unemployment Rate: Currently the unemployment rate is around 9.2.  Since World War 2 no President has been re-elected when the unemployment rate was greater than 7.2.  Roosevelt won re-election in 1936 with an unemployment rate of 16. 6 and again in 1940 with an unemployment rate of 14.4.  However, FDR had inherited an unemployment rate of 19.8.  Obama inherited an unemployment rate of 7.8.  If, as increasingly looks likely, the economy remains stagnant or slips back into recession, I find it had to see how there will be much improvement in the unemployment rate prior to November 2012.
2.  Electoral College Shift: The Republicans will see a probable gain of approximately 14 votes in their electoral college votes simply due to red states gaining population and blue states losing population.
3.  2012 ain't 2008: In 2008 Obama took Virginia, Indiana and North Carolina, a total of 39 electoral votes.  I do not believe he has a prayer of taking any of those states in 2012.  Ohio with 18 electoral votes and Florida with 29 electoral votes went for Obama in 2008, and both went big for the Republicans in 2010.  Unless Obama can take one of those states, the electoral math becomes hard for him, albeit not impossible.
4.  Say Goodby to the Youth Vote: Obama benefited from a high level of support among young voters, precisely the category of voters suffering the highest level of unemployment.  I doubt if a good many of them will be motivated by the promise of four more years of the same to leave Mom and/or Dad's basement to pull the lever again for Obama, certainly not in the same high numbers.
5.  Polls: Obama is beginning to show real weakness when matched against a generic Republican:
Registered voters by a significant margin now say they are more likely to vote for the "Republican Party's candidate for president" than for President Barack Obama in the 2012 election, 47% to 39%. Preferences had been fairly evenly divided this year in this test of Obama's re-election prospects.
The latest results are based on a July 7-10 poll, and show that the Republican has an edge for the second consecutive month. Obama held a slight edge in May, when his approval rating increased after the death of Osama bin Laden. As his rating has come back down during the last two months, so has his standing on the presidential "generic ballot."
Gallup typically uses this question format when a president is seeking re-election but his likely opponent is unknown, as was the case in 1991-1992 and 2003-2004, when incumbents George H.W. Bush and George W. Bush, respectively, were seeking re-election.
The elder Bush held large leads over his generic Democratic opponent throughout 1991, but early 1992 preferences were more evenly divided and Bush eventually lost his re-election bid. The younger Bush also consistently maintained at least a small advantage over the Democrat throughout 2003, before winning re-election in a close contest in November 2004. Continue reading →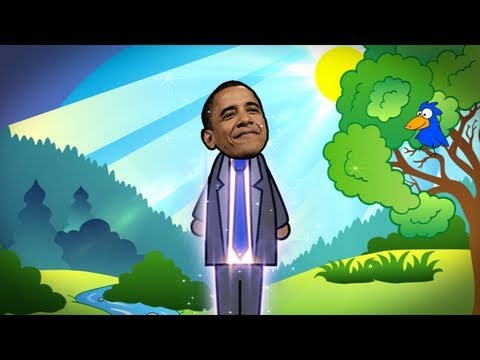 Right you are Klavan on the Culture!  I think that future historians will find the Obama years puzzling in that a large segment of the American population spent them resolutely denying the obvious:  that electing as President a politician from Illinois with little experience, few leadership skills, a reactionary adherence to government as panacea, and a pronounced hostility to the private sector, has been an unmitigated disaster for the country. Continue reading →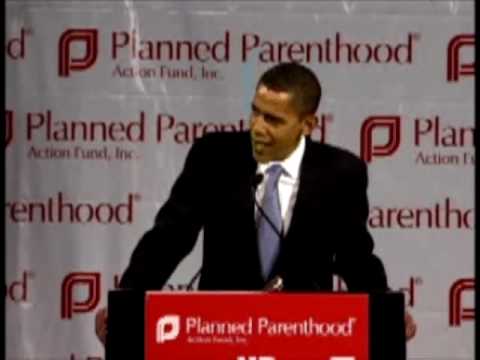 President Obama continues to live down to his title of most pro-abort president in our nation's  history.  He is now seeking to block implementation of Indiana legislation to deny funding to Worse Than Murder, Inc., a/k/a Planned Parenthood.    
The Obama administration today denied Indiana's use of its new state law that would deny millions in taxpayer dollars to the Indiana affiliate of the nation's largest abortion business.
Governor Mitch Daniels signed the law, which would cut off anywhere from $2 million to $3 million the Planned Parenthood abortion business receives in federal funds via the Indiana government through Medicaid.
Daniels said that "any organization affected by this provision can resume receiving taxpayer dollars immediately by ceasing or separating its operations that perform abortions."
However, the Obama administration has told the state it can't implement the new law, with Centers for Medicare and Medicaid Services Administrator Donald Berwick denying a request to deny funds saying the federal Medicaid law stipulates that states can't exclude providers based on the services they provide. Continue reading →