President Barack Obama
The militant secular left thinks they have won a victory with President Barack Obama's "Accommodation" with regard to the Health and Human Services (HHS) Mandate ordering religious based institutions to provide contraceptives, sterilizations and the morning after abortion pill. Some of the left couldn't contain their glee, one guest on MSNBC described President Obama's move as "brilliant." In their distorted thinking they surmise that since not all Catholics adhere to the Church's teachings, especially on birth control, they can cause a split in the Church.
First of all, the militant secular left continually cites the Guttmacher Institute's polling, which is about as accurate as the daily pronouncements of Syria's Bashar Assad. Secondly, it is one thing for Catholics to go against the Church's teachings, it is quite another to say they are proud of it and want more Big Government telling them what they and the Catholic Church to do. The sheer nuttiness of this was illustarted in a discussion which occurred on Sean Hannity's the Great American Panel seen on Fox News last week. One of the participants Jehmu Greene told fellow panelist Andrea Tantaros that without birth control she wouldn't be here. When the incredulous Tantaros wondered how that could logical be, Greene went on a tirade that demeaned women who have children and or decide to work at home.
For years the militant secular left has treated pregnancy as a disease and families as inconvenient truths interfering with their own narcissistic ends. Powerhouse television shows like Sex and City helped to illustrate this point. Katharine Jean Lopez of the National Review wrote some time ago how disgusted she felt seeing men demeaned as objects in the Sex and City movie, the very treatment feminists have railed about for years.
However with the narcissistic Sex and City lifestyle comes another reality playing out in the streets of Athens, Greece and soon to come to a city or country near you in the western world. The declining birth rate means the youngest among us will have to eventually have to pay for a culture that aborted or contracepted itself into oblivion. The generous benefits demanded by those cultures, especially from the militant secular left can only last so long. As the old saying goes; "The problem with Socialism is eventually you run out of other people's money." The ancient Greek world gods who hailed narcissism and hedonism and whose lifestyle was proselytized by the Epicureans seem as irrelevant as ever as the pall of smoke hangs over the Acropolis, a fitting metaphor for what the militant secular left has wrought. Continue reading →
Occasionally the haughty and arrogant become so full of themselves, they are deluded into thinking that by their sheer will and intellect they will convince a sizeable part of the populace to give up their beliefs. The current administration illustrated this very point when they announced last month that every group will be forced to abide by the dictates of the governmental health care plan. All employers must provide birth control coverage in their health care plans as well as the morning after abortion pill. (Churches were given an exemption but churches are a small part of church related institutions, such as hospitals, schools, universities etc.)
The prairie fire started by President Barack Obama's Administration wasn't immediately reported by the mainstream media. Surely some in the mainstream media must have thought few Catholics would care if a bunch of old bishops read a letter from the pulpit that would go in one ear and out the other. Well of course,  at least the "enlightened Catholic populace" who voted for President Obama would surely come to this conclusion. Those who would care wouldn't vote for the President anyway, the liberal talking heads surmised. This shows how ill informed many in the mainstream media have become; for since the last 20 years or so increasing numbers of newly appointed bishops and cardinals have been far more orthodox in their beliefs and far less willing to appeal to the whims of the political world.
When I first heard the news, I thought there must be some sort of mistake; surely any freshman majoring in Political Science would realize that rankling the feathers of any major swing state voting bloc especially that of Catholics would make little sense. Yet even after some in the mainstream media awoke from their militant secular slumber, the White House insisted that this dictate would remain because of the "deeply held beliefs of the President."
This created an opening for the Republican Primary candidates who pounced on the issue, none more than former Speaker Newt Gingrich who called it, "President Obama's War on The Catholic Church." Traditional and conservative minded people of all faiths immediately expressed shock at the decision of the White House. Even liberal columnist EJ Dionne wrote a scathing column saying, "The President had thrown him and his fellow Progressive Catholic allies under the bus." Naturally the liberal media and the likes of Congresswoman Nancy Pelosi rushed to the President's defense. MSNBC's Ed Schultz, seemingly unaware of the White House decision, wondered what on earth Newt Gingrich was talking about with "Obama's War on the  Catholic Church," which Gingrich stated in his concession speech following the Florida primary. Former Speaker Pelosi did her best Richard Rich imitation saying she "stood firmly with the Obama Administration." Continue reading →
George Will has a superb column on Obama's rhetoric in the State of the Union Address:
Obama, an unfettered executive wielding a swollen state, began and ended his address by celebrating the armed forces. They are not "consumed with personal ambition," they "work together" and "focus on the mission at hand" and do not "obsess over their differences." Americans should emulate troops "marching into battle," who "rise or fall as one unit."

Well. The armed services' ethos, although noble, is not a template for civilian society, unless the aspiration is to extinguish politics. People marching in serried ranks, fused into a solid mass by the heat of martial ardor, proceeding in lock step, shoulder to shoulder, obedient to orders from a commanding officer — this is a recurring dream of progressives eager to dispense with tiresome persuasion and untidy dissension in a free, tumultuous society.

Progressive presidents use martial language as a way of encouraging Americans to confuse civilian politics with military exertions, thereby circumventing an impediment to progressive aspirations — the Constitution and the patience it demands. As a young professor, Woodrow Wilson had lamented that America's political parties "are like armies without officers." The most theoretically inclined of progressive politicians, Wilson was the first president to criticize America's founding. This he did thoroughly, rejecting the Madisonian system of checks and balances — the separation of powers, a crucial component of limited government — because it makes a government that cannot be wielded efficiently by a strong executive.
Wilson is of particular importance here.  Wilson's dissatisfaction with the Constitution stemmed from the many limitations said document placed on the government.  Not only did the Framers grant few specified powers to Congress, they instituted various mechanisms that made it even more difficult for government to enact the reforms that Progressives like Wilson so desired.  Wilson wanted to convert the United States government into a parliamentary system.  Under this kind of design, instead of a legislature-dominated government complicated by checks and balances, we would have an executive-led government with few checks on the Prime Minister's power.
Wilson was unable to transform the government to his liking.  The Constitution still divides power in so many ways that it would be theoretically be difficult for the Progressive reformers to get all that they wanted.  So instead of working within the system, the left has basically just ignored that pesky ancient document.
Franklin Roosevelt agreed. He complained about "the three-horse team of the American system": "If one horse lies down in the traces or plunges off in another direction, the field will not be plowed." And progressive plowing takes precedence over constitutional equipoise among the three branches of government. Hence FDR's attempt to break the Supreme Court to his will by enlarging it.

In his first inaugural address, FDR demanded "broad executive power to wage a war against the emergency, as great as the power that would be given to me if we were in fact invaded by a foreign foe." He said Americans must "move as a trained and loyal army" with "a unity of duty hitherto evoked only in time of armed strife." The next day, addressing the American Legion, Roosevelt said it was "a mistake to assume that the virtues of war differ essentially from the virtues of peace." In such a time, dissent is disloyalty.

Yearnings for a command society were common and respectable then. Commonweal, a magazine for liberal Catholics, said that Roosevelt should have "the powers of a virtual dictatorship to reorganize the government." Walter Lippmann, then America's preeminent columnist, said: "A mild species of dictatorship will help us over the roughest spots in the road ahead." The New York Daily News, then the nation's largest-circulation newspaper, cheerfully editorialized: "A lot of us have been asking for a dictator. Now we have one. .?.?. It is Roosevelt. .?.?. Dictatorship in crises was ancient Rome's best era." The New York Herald Tribune titled an editorial "For Dictatorship if Necessary."
Commonweal. Some things never change.
And so now we've arrived at Obama's America, and the left's impatience with the Constitution manifests itself again.
Obama, aspiring to command civilian life, has said that in reforming health care, he would have preferred an "elegant, academically approved" plan without "legislative fingerprints on it" but "unfortunately" he had to conduct "negotiations with a lot of different people." His campaign mantra "We can't wait!" expresses progressivism's impatience with our constitutional system of concurrent majorities. To enact and execute federal laws under Madison's institutional architecture requires three, and sometimes more, such majorities. There must be majorities in the House and Senate, each body having distinctive constituencies and electoral rhythms. The law must be affirmed by the president, who has a distinctive electoral base and election schedule. Supermajorities in both houses of Congress are required to override presidential vetoes. And a Supreme Court majority is required to sustain laws against constitutional challenges.

"We can't wait!" exclaims Obama, who makes recess appointments when the Senate is not in recess, multiplies "czars" to further nullify the Senate's constitutional prerogative to advise and consent, and creates agencies (e.g., Obamacare's Independent Payment Advisory Board and Dodd-Frank's Consumer Financial Protection Bureau) untethered from legislative accountability.

Like other progressive presidents fond of military metaphors, he rejects the patience of politics required by the Constitution he has sworn to uphold.
A statement yesterday from President Obama:
As we mark the 39th anniversary of Roe v. Wade, we must remember that this Supreme Court decision not only protects a woman's health and reproductive freedom, but also affirms a broader principle: that government should not intrude on private family matters.  I remain committed to protecting a woman's right to choose and this fundamental constitutional right.  While this is a sensitive and often divisive issue- no matter what our views, we must stay united in our determination to prevent unintended pregnancies, support pregnant woman and mothers, reduce the need for abortion, encourage healthy relationships, and promote adoption.  And as we remember this historic anniversary, we must also continue our efforts to ensure that our daughters have the same rights, freedoms, and opportunities as our sons to fulfill their dreams.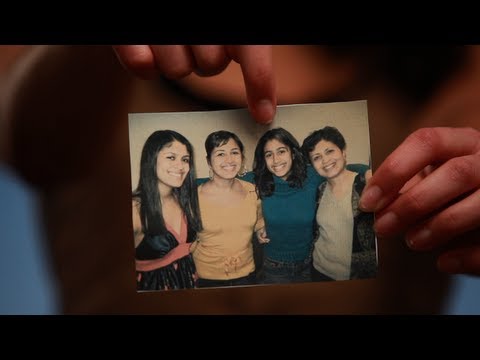 Hattip to Verum Serum.  Sheesh, how more cult like can they get?  Nagging your relatives about politics at family get-togethers, especially over Christmas, strikes me as a good way to drive a stake through family good feeling.  One of the great things about family is that you are thrown in with people you do not choose.  If you like them great, but you tolerate and associate with them even if you do not because they are blood and marriage relatives.  Families help teach us how to get along with people we might not have chosen to associate with, but for the accident of being related.  This mandates tolerance for differences with relatives who interact with us because we are family.  Using a family relationship as an opportunity for political propaganda strikes me as completely wrong-headed, and having a campaign adopt this as an official tactic of the campaign leaves a very bad taste in my mouth.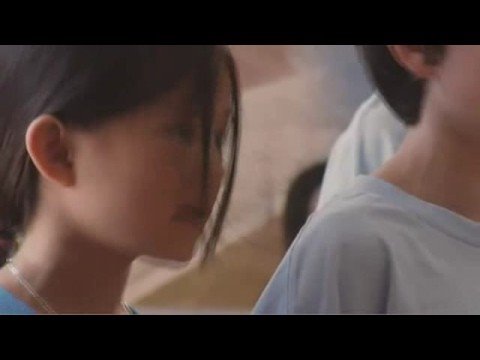 Matthew Archbold started this meme over at Creative Minority Report, and I am going with it:
10.  Jesus cured the sick and the lame.  Obama is lame.
9.    Jesus walked on water.  Members of the Obama cult think Obama walks on water.
8.    Jesus drove the money changers from the Temple.  Obama squeezes them for contributions.
7.     Jesus said "Suffer the little children to come unto me."  Obama only got the first four words of that quotation.
6.     Jesus was a Jew.  Obama is a (fill in the blank.)
5.     Jesus rode a jackass into Jerusalem.  Obama relied on the votes of jackasses to ride into Washington. Continue reading →
,
President Obama yesterday made these comments:
President Barack Obama said Tuesday he wishes he knew the full extent of the economic crisis when he took office, if only so he could have let Americans know just how tough the coming years would be.
"I think we understood that it was bad, but we didn't know how bad it was," Obama said in an interview with KIRO in Seattle. "I think I could have prepared the American people for how bad this was going to be, had we had a sense of that."
I found this statement to be remarkable at the end of almost three years into his administration for a few reasons.
First, he acts as if January 2009 was just the day before yesterday rather than almost three years ago.  Most voters are much more concerned with what he has done, and in what he has failed to do, in regard to the economy.   Instead of Obama hearkening back to the state of the bad economy when he was sworn in as a tactic to defend his economic performance, he might be better advised to defend his actual policies.  I do concede that is an immensely difficult task to undertake.
Second, he seems to view his abysmal economic record as primarily one of public relations instead of poor policies.
Third, Obama and his minions have been harping for three years on what a bad economy they inherited.  I do not think they could have done much more on that score. Continue reading →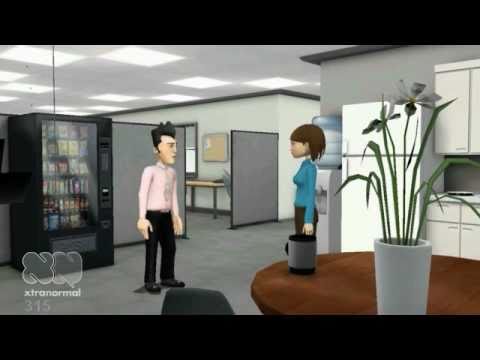 I think intellectual agility tends to be one of the most overrated human characteristics in the modern world, while character, courage and morality tend to be underrated.  However, during the 2008 campaign we were constantly told by the media that Obama was brilliant and I assume that it is therefore reasonable to ask for evidence of this brilliance.  Anyone?  Feel free to supply evidence of the President's brilliance in the comments thread to this post.
Continue reading →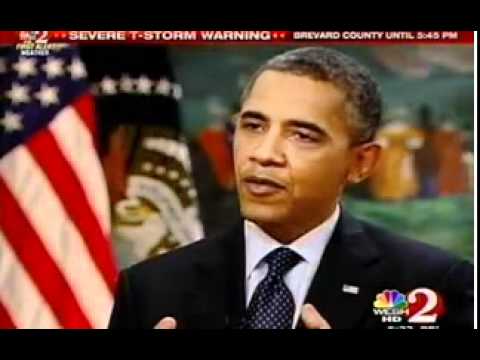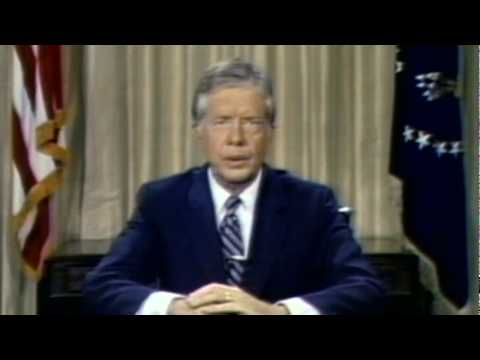 On July 15, 1979, after an abysmal time leading the nation, Jimmy Carter, worst President of the United States except for James Buchanan and the present incumbent, gave a speech in which he blamed the ills of the land on the American people.  The problems certainly could not be due to him and his wretched policies, they had to be the fault of everyone else.  The speech became known as the spiritual malaise speech, although Carter did not use the term malaise.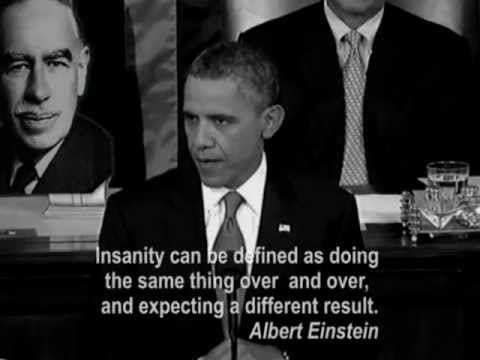 There are few things sadder than a one trick pony whose trick fails to work.  Obama, with a faith whose fervency cannot be doubted, believes with all his soul that vast government spending is the mechanism to lift the country out of this never ending bad slump.  That his policies have failed to do anything other than to increase our massive public debt, sways him not at all.  For a true ideologue, and that is what Obama clearly is, a collision between reality and  beliefs merely means that reality is wrong since the beliefs are beyond question.  Thus in economic policy this administration is one endless Groundhog Day where the nation is stuck in a loop of high unemployment, minimal economic growth and ever expanding public debt. Continue reading →