President Barack Obama
 I am going to take a break from promoting my just released book, The Catholic Tide Continues to Turn to write about another interest of mine; election polling and demographics in my home state of Ohio. Lately my dander has been raised more than once by polls which are totally inept in their sampling rational. This article will attempt to explain why at this point Governor Mitt Romney is in the driver's seat in my home state. Full disclosure; I did not vote for Governor Romney in the GOP primary, my vote went to Senator Rick Santorum. Also until the mid 1990s I was a conservative Democrat; my political work began in the 1980s as in intern in the Ohio State House and then continued for the Democratic Leadership Council on Capitol Hill in 1994-95. I saw no hope for conservative Democrats like myself after my stint in Washington DC. I view myself not as a Republican, but a conservative.
The 2008 General Election was a perfect storm for Democrats across the country and Ohio was no exception. By 2010, the gains the Democrats made had evaporated and the GOP returned to the levels it had enjoyed in the 1980s. However, political polling across the country has not reflected this change. Obviously this makes a huge difference in Midwestern swing areas, especially suburban locations, the area of most states that continue to grow, even if that state's total growth is stagnant.
For example in Ohio the area surrounding Franklin County (Columbus) and the area surrounding Hamilton County (Cincinnati) are the fastest growing areas of the state. These areas generally go GOP 65%-35%. Conversely, the Democratic strongholds of Lucas (Toledo,) Cuyahoga (Cleveland,) Summit (Akron,) and Mahoning (Youngstown) are the areas of the state that have seen a freefall in residents since the late 1970s.
While many people are aware of this statistic, one area few seem to realize is the age demographic, Democratic voters are dying off faster than the younger (40 and 50 something) Reagan era GOP voters of the fast growing GOP strongholds of suburban Columbus and Cincinnati.
Now let's take a look at raw voter counts in Ohio and what we can expect after the polls close at 7:30 PM on November 6. A cursory glance of the 2004 and 2008 election results in the Democratic strongholds in the northern part of the state might make one reason that a serious error had occurred. How could Massachusetts Senator John Kerry possibly get more votes than the first African American standard bearer, then Illinois Senator Barack Obama in areas like Cuyahoga County which is over 30% African-American, the highest percentage in the state?
The answer is simple, thousands of voters had died or moved from that area of the state in those four years, and many more thousands have done so since the economic meltdown of 2008. For example in 1980 Cuyahoga County had 1,500,000 residents compared to 1,280,000 in 2010, Lucas County had 471,000 in 1980 compared to 441.000 in 2010 and Mahoning County had 290,000 residents in 1980, compared to 239,000 in 2010. Many left for southern and western states. As recent as a few days ago (early October 2012) election officials had reported a huge drop off in eligible voters for this Democratic rich area of the state.    Let's give the President the benefit of the doubt and say his numbers in Cleveland, Toledo and Youngstown only drop 5% (due to shifting demographics) this is still a nightmare scenario for the Obama-Biden ticket when one realizes that Romney-Ryan ticket will certainly gain at least 5% in the Columbus and Cincinnati fast growing suburban areas.
Now let's take a look at the GOP strongholds of suburban Columbus and Cincinnati. In 1980 Butler County (outside of Cincinnati) had 258, 000 voters compared to 368,000 in 2010 and Warren County directly north of Cincinnati had 99,000 residents in 1980 versus 212,000 in 2010. Let's look at Columbus, Delaware County which for years was the fastest growing county in the Midwest had 53,000 residents in 1980 compared to 174,000 in 2010 and Fairfield County had 93,000 residents in 1980 versus 146,000 in 2010. Continue reading →
Hattip to AllahPundit at Hot Air.  Your tax dollars at work.  The State Department is paying for the above video to run in Pakistan.  I find it breathtaking in its complete incomprehension.  The foolish anti-Mohammed video is merely a pretext for the Jihadists to carry on their war with us.  Obama and Clinton could apologize from now until Doomsday and it would have no impact, except to convince watching muslims that the United States leadership is weak and confused which is a completely accurate assessment of the Obama administration abroad. Continue reading →
Well the above video from the Romney campaign removes all doubt that the HHS Mandate is going to be front and center in the fall campaign.  Obama was campaigning with Sandra Fluke yesterday, as Ed Morrissey at Hot Air details here.  Obama's war on the Catholic Church, and his attempt to promote schism within the Church, may play a decisive role in the swing states like Ohio that will decide this election.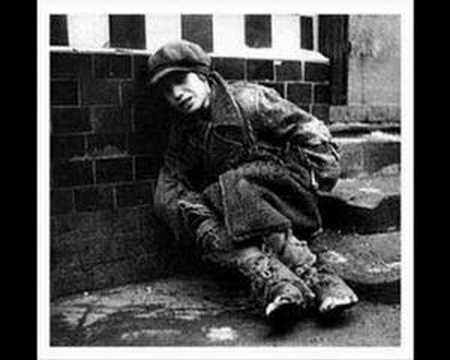 Al Lewis at MarketWatch uses the D word to describe the perpetual lousy economy we have been living through the past four years:
There is nothing more depressing than hearing about a new recession when you haven't fully recovered from the last one. I take heart in suspecting that in a still-distant future, historians will look back with clarity and call this whole rotten period a depression.
The precise definition of a depression, of course, remains as debatable as anything else in the field of economics. By some definitions, it is a long-term slump in economic activity, often characterized by unusually high unemployment, a banking crisis, a sovereign-debt crisis, surprising bankruptcies and other horrible symptoms we can find in the headlines almost every day.
It is easy to avoid seeing all of these events as constituting a depression if you somehow have kept your livelihood intact all this time. But it's important to remember that not everyone has to stand in a bread line during a depression.
Nearly one out of seven Americans receives food stamps, according to the U.S. Department of Agriculture. That's more than 44 million people. If they all stood in a line and someone photographed them using black-and-white film, they easily could be mistaken for people from the 1930s. Instead, they go to a grocery store and spend their credits like money. There isn't even a social stigma to make them stand out as any more glum or destitute than anybody else.
Last week, the Associated Press reported that America's poverty rate likely has hit levels not seen since the 1960s. Surveying several economists and academicians, the wire service predicted the official poverty rate would come in as high as 15.7% when the Census Bureau releases it in September. That would wipe out all the gains of President Lyndon Johnson's War on Poverty.
Poverty is another word for joblessness, and our economy hasn't been generating enough decent-paying jobs for many years. Globalization, technology, outsourcing, immigration and the schemes of financiers have taken their toll. No one is certain when jobs will come back, and many of the jobs that remain don't pay anywhere near what, say, your average failing CEO gets paid. Continue reading →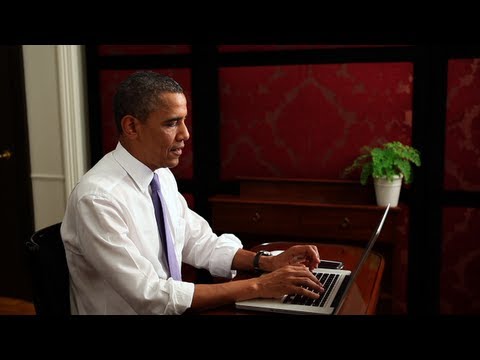 A few observations:
1.  This bozo wouldn't recognize the dignity to which his office is entitled unless said dignity offered to make a sizable campaign contribution.
2.  Just how dumb do they think the average Obama contributor is if they think it is necessary to demonstrate how to make a campaign contribution?
3.  They must be lacking in the mass contributions category this go round.
4.  What might have been considered cute in 2008 by his followers might rub some of them the wrong way in 2012, especially those who have been out of work for a while, and living in mom's basement.
5.  This society is rapidly becoming a badly written Saturday Night Live routine. Continue reading →
Faithful readers of The American Catholic will recall the incident, recounted here, when President Obama chose to snub Lech Walesa, the near legendary former President of Poland, who, as the leader of Solidarity, along with Pope John Paul II and President Ronald Reagan, sounded the death knell of European Communism, as being "too political".  Yesterday Walesa got "too political" again:
Two months ago, President Obama's team refused to host former Polish President and Nobel Peace Prize Lech Walesa  at the White House, claiming that he was too "political" to participate in the Presidential Medal of Freedom ceremony.
Today, Walesa — an anti-Communist freedom fighter — got political.  "Gov. Romney, get your success, be successful!" Walesa said in Poland during a meeting with the former governor. "Poland and many other countries will certainly do their best for the United States to restore its leadership position. And after our conversation, I'm quite confident that you will be successful in doing that," The Washington Post quoted him as saying.
The endorsement comes two months after Obama refused to host Walesa at the White House. The Polish government had requested that Walesa receive the Presidential Medal of Freedom that was posthumously awarded to Jan Karski, who served in the Polish Underground during World War II. Continue reading →
That's a paraphrase, but I don't think I'm too far off from what the president actually said.
There are a lot of wealthy, successful Americans who agree with me — because they want to give something back. They know they didn't — look, if you've been successful, you didn't get there on your own. You didn't get there on your own. I'm always struck by people who think, well, it must be because I was just so smart. There are a lot of smart people out there. It must be because I worked harder than everybody else. Let me tell you something — there are a whole bunch of hardworking people out there. (Applause.)

If you were successful, somebody along the line gave you some help. There was a great teacher somewhere in your life. Somebody helped to create this unbelievable American system that we have that allowed you to thrive. Somebody invested in roads and bridges. If you've got a business — you didn't build that. Somebody else made that happen. The Internet didn't get invented on its own. Government research created the Internet so that all the companies could make money off the Internet.

The point is, is that when we succeed, we succeed because of our individual initiative, but also because we do things together. There are some things, just like fighting fires, we don't do on our own. I mean, imagine if everybody had their own fire service. That would be a hard way to organize fighting fires.
Here is some video from the speech: Continue reading →
The federal DREAM Act failed to pass Congress; however, President Obama has never been one to let a pesky little thing like the U.S. Constitution to get in the way of achieving his policy objectives.
The Obama administration will stop deporting and begin granting work permits to younger illegal immigrants who came to the U.S. as children and have since led law-abiding lives. The election-year initiative addresses a top priority of an influential Latino electorate that has been vocal in its opposition to administration deportation policies.

The policy change, described to The Associated Press by two senior administration officials, will affect as many as 800,000 immigrants who have lived in fear of deportation. It also bypasses Congress and partially achieves the goals of the so-called DREAM Act, a long-sought but never enacted plan to establish a path toward citizenship for young people who came to the United States illegally but who have attended college or served in the military.
Let's take a look at Article II of the Constitution (the article dealing with the presidency, for those of you in Rio Linda). Hmmm, we've got length of term, eligibility requirements, the electoral college, Commander-in-Chief, state of the Union, adjourning Congress . . .  don't see anything here about just ignoring the will of Congress when they don't implement policies you approve of.
Oh. Wait. There it is. It's right between the penumbras and emanations guaranteeing the right to privacy and abortion. My bad. Clearly my Ph. D training was incomplete.
Now you might be upset with this decision, but do not question President Obama's fealty to the Constitution. This is a man who has been a zealous guardian of the Executive Branch's duties and responsibilities. And if you don't believe me, just take a closer look at the tremendous work the Justice Department has done in fighting for the Defense of Marriage Act. No, that president would never let partisan politics prevent him from faithfully upholding the laws of our land.
In all seriousness, this is another power grab that would be impeachable in a saner world. Make no mistake, this is not about the policy itself. That is a topic for another discussion, and is absolutely not the point of this post. The merit of the policy is irrelevant to the concerns over constitutional authority and power. Last I checked this was still a constitutional republic, not an autocracy, and the president of the United States cannot simply make policy absent a grant of legislative authority.
What's troubling to me is seeing a handful of Catholics applauding this decision, including Archbishop Schnurr of Cincinnati. I understand why these individuals support the overall policy, but again, the policy itself is beside the point. You should not applaud a policy when the manner in which it is implemented so flagrantly violates the Constitution.
So let me say this bluntly: if you approve of the president's actions in this particular case, then you have absolutely no standing whatsoever to to complain about the constitutionality of the HHS mandate. If you support this action but think the HHS mandate is a tyrannical show of force, then you are a complete hypocrite. You're essentially signalling that you are okay with usurpation of constitutional authority when you agree with the policy outcome. Just as we can't be cafeteria Catholics, we don't get to be cafeteria constitutionalists either. You don't get to pick which parts of the Constitution you uphold. Now of course constitutions, unlike dogma, can be amended and changed, though I suspect permitting the president of the United States to do whatever he likes whenever he likes would not be an advisable change.
This president has absolutely no regard for the Constitution, and this action only helps underscore this undeniable fact.
 I would like some help in identifying the most active, passionate, orthodox American Catholic Bishops currently serving. It is a cultural thing that we seem to love rating everything- not a bad thing- and I have a personal interest in this topic because I want to offer my services to a Bishop who needs someone who gets the following Big Three Realities that I have been focusing on in my last three postings here at American Catholic.
1. The Obama Administration is threat #1 to the continuance of our Hierarchical Catholic Church- here in America and since we are a Superpower in worldly terms this could damage a big chunk of Christendom. I do not speak as an Obama-basher with Republican talking point tie-ins- I was a lifelong Democrat who only recently gave it up to become an Independent, not Republican. My realization about the Obama threat emerged slowly after being absorbed in a national Catholic Democrats listserve with some of the real heavyweights- like FOB (Friend of Barack) Vicki Kennedy. It was clear to me that Kennedy with her fellow travelers in Catholic universities, and liberal Catholic political organizations, have been intent on much much more than just getting more traction in American policies and legislation for a few political issues often neglected by the conservative-Right. There is blood in the water for the Church Hierarchy due to the notorious Minor Abuse Scandals. These prominent Catholic Dems seem intent on using whatever power they can muster to force changes in the Church to cut the Hierarchydown to size- replace the Teaching Authority with liberal Catholic college professors and liberal political activists who will "save" the Church from irrelevance among the youth. We have seen that President Obama has been systematically assisting in this process- not openly- but consider his choice of Joe Biden as VP with his pro-choice, pro-gay marriage beliefs, and Kathleen Sebelius as HHS Secretary who is pushing contraceptives down everyone's throats, and I suspect we'll see that Justice Sotomayor is pro-choice, pro-gay marriage eventually. The threat to religious liberties will hit the Catholic Church Hierarchy first, with the contraceptives mandates and then gay marriage will turn the Catholic Church Catechism into Hate Literature and every orthodox Catholic into a bigot along the lines of the old school racists back in the 60′s. No one wants to be a racist- so I'm sure that Vicki Kennedy et al are counting on most American Catholics to simply abandon their Bishops' leadership and embrace her brand of progressive Catholicism which is Obama-cool. So- me thinks the Bishops need a few folks around who see this danger and are willing to stand with the Bishops and the Catechism. I'm here to help.  Here's a link to my piece on the Catholic Dems/Obama "conspiracy"-  http://the-american-catholic.com/2012/05/31/obama-working-willfully-to-undermine-hierarchical-catholic-church/
2. Having this information about the Obama-Catholic Dem elite battleplan is useful- but I am also interested in assisting a good Bishop at the parish level with practical steps- all perfectly legal- for assisting the process of cultivating a new breed of orthodox Catholic political leaders. Pope B teaches us to free ourselves from ideologies in his last encyclical- the social doctrine of the Church is the stuff we need more of in America- the reason we keep swinging wildly from Republican to Democrat in the races for political power is that at the gut level most people get that each Party has got some things right and some things wrong. There is no Party of God- even if right now the mainstream Democratic Party represents the greater threat to the Church/Christ- we are still talking about lesser evils. The Catholic social doctrine is about building civilizations of love- this is the positive vision that is the corrective of narrow ideologies which feed on anger for the most part. The way to bring Christ's Way into the marketplace of ideas in American political thought and debate is for more fully informed and inspired Catholic voices to emerge and assume the responsibilities of leadership at every level of our society. There is so much that we could do in every parish and school-  here is my POA (Plan of Action) which I would love to bring into a parish in a diocese where the Bishop is aware and involved to guide the development- I'm not interested in being a lone ranger or riding against the wishes of the local Bishop.  Here's the Plan-  http://the-american-catholic.com/2012/05/10/wanted-orthodox-catholic-political-leaders-time-to-get-serious/
3.  Finally, my long experience in the trenches of Catholic high schools has left me with many thoughts on how to inculcate a genuine Catholic identity which has a chance of being transmitted to our very distracted youth. I would love to be part of an orthodox Bishop's team to help select passionately orthodox Catholic administrators/teachers/staff to be in place to give life witness, along with instructional guidance, to budding disciples of Christ. You can't give what you don't have- so if we want Catholic students to come out the other side in love, or more in love with Christ and His Church- then you don't load up the schools with adults who are full of dissenting views from the Catechetical teachings of the Church. I'm not saying everyone has to be some kind of a stepford-wife cheerleader type of Catholic- we all have our personalities- but if you are an adult working in a Catholic school you should be someone who is thirsty to know what the Church teaches and why- especially if it pertains to your particular discipline or area of responsibility. I get into a lot more detail beyond just the staffing issue in my article below.  I am open to returning to the teaching field or entering new territory in administration under the right Bishop in a diocese that really wants to play it straight-up as a passionately Catholic institution -without being satisfied with a PR-level Catholic Identity which produces nice dog and pony shows for visiting bishops and parents- but scratch the surface and where is the love for the Church? If you fall in love with the Church you will just want to know more and more and to share more and more with the youth and everyone you meet- am I right?  Here's the last link-  http://the-american-catholic.com/2012/04/16/a-vision-of-catholic-education-from-the-front-lines/
OK- if you are still with me- here is how you can help- write out up to 10 names(and email addresses if you have them!) of Dynamically Orthodox Catholic Bishops here in America- with the name of their Diocese.  You can order them according to your own rating system. I want to follow the science here and the shortest distance between two points is a straight line- I want to begin a new mission in using whatever talents I possess for the sake of Christ and His Church- I have tried to use these talents to produce something helpful to preserve and protect the Hierarchical nature of our Catholic Church- If Christ didn't desire a Hierarchy why bother with Apostles- He could have just had disciples with no leadership inherent in the Church- but He didn't- evidence from Scripture, history and logic all persuaded me in my Truth Quest. I don't want to just apply for jobs blind to the leadership in a given Diocese. Leadership matters, that's why leaders get targeted all the time, and why assassinations are so unfortunately common throughout human history. I want a meaningful mission within the Church and short of that I will do whatever I can do to provide for my wife and four young children- this is my story and why I need our Reader's Input. Brother (Sister) can you spare a moment and share what you know? God Bless you.