Popular Culture
Back in 2011 I reported that Mel Gibson was working on a screenplay about the Maccabean revolt.  Go here to read the post.  I hoped that this movie would help Gibson work out the personal demons that afflict him.  Alas, such is not the case.  The project has been shelved, and the screenwriter of the play Joe Eszterhas has unloaded on Gibson in a nine page letter that may be read here.  (Caution as to strong language.)  Mel Gibson is the most prominent Catholic of his generation in Hollywood.  His Passion of the Christ is a masterful film that inspired, and inspires, huge numbers of people around the globe.  To see him destroy his life and reputation since then has been painful.  Gibson needs our prayers and a swift kick in the hind end.
Update I:  Hattip to commenter Chris P.  Go here to read Gibson's response to the Eszterhas letter.
Update II:  Go here to read Eszterhas' response to Gibson.
Something for the weekend.  Stubby Kaye gives a show stopping performance of Sit Down You're Rockin' the Boat from the film adaptation of the play Guys and Dolls (1955).  My daughter's high school is putting on the Guys and Dolls play this semester and my daughter has the role of the Salvation Army General Matilda B. Cartwright.  My wife and I viewed the film a few weeks ago.  It had been decades since I last watched it and I had forgotten just how much fun it is.  A better time in America's cultural life. Continue reading →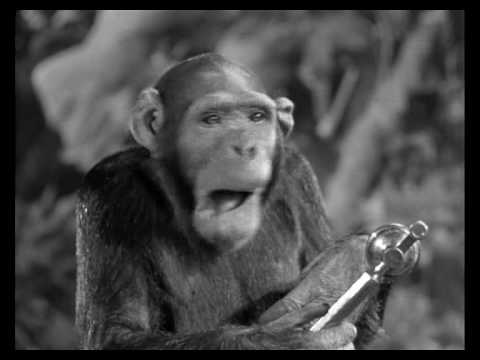 One of the last remaining survivors of the Golden Age of Hollywood has passed away:
It is with great sadness that the community has lost a dear friend and family member on December 24, 2011," the Suncoast Primate Sanctuary in Palm Harbor announced on its website.
Cheetah had performed in Tarzan The Ape Man (1932) and Tarzan And His Mate (1934), classic films about a man reared in the jungle starring Johnny Weissmuller and Maureen O'Sullivan.
The chimpanzee – who arrived at the sanctuary in 1960 – loved finger-painting and watching football and was soothed by Christian music, the sanctuary's outreach director Debbie Cobb told the Tampa Tribune.
Back in the Sixties the old Johnny Weissmuller Tarzan movies were replayed endlessly on TV, and as a boy I loved them.  Completely inaccurate as to Africa, and with plots as skimpy as some of the costumes worn by Maureen O'Sullivan as Jane, they were always good, and, not infrequently, hilarious entertainment.  I have always treasured Tarzan's commentary on the legal system in Tarzan's New York Adventure (1942) where an evil circus owner is attempting to use the courts to win custody of Boy: Continue reading →
A Charlie Brown Christmas was first broadcast in 1965 on CBS.  I was 8 years old and I was stunned at the time by the passage of Linus quoting the Gospel of Luke in explaining the true meaning of Christmas.  Apparently CBS executives wanted to cut this passage out, but Charles Schulz, normally a fairly non-confrontational man, was adamant that it remain in. Continue reading →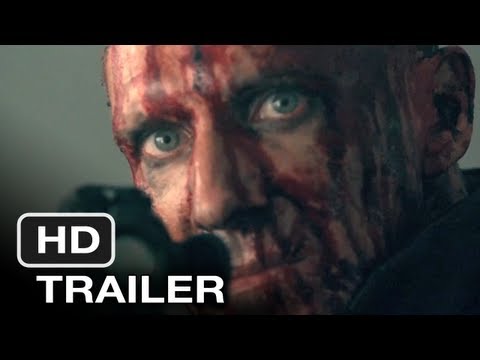 Though the great houses love us not, we own, to do them right,
That the great houses, all save one, have borne them well in fight.
Still Caius of Corioli, his triumphs and his wrongs,
His vengeance and his mercy, live in our camp-fire songs.
Thomas Babbington Macaulay
The above film is being released on December 2, 2011 here in the US, and I am greatly looking forward to it.  Coriolanus is one of Shakespeare's plays that is not performed as regularly as other plays of the Bard, which is a shame, because it is a powerful play about love and hate.  Gnaeus Marcius is a Roman patrician who fought in Rome's wars shortly after the expulsion from Rome of the last of the Tarquin Kings and the foundation of the Roman Republic, conventionally dated at 508 BC.  Our ancient sources in regard to his career are plentiful, including Dionysius of Halicarnassus, Livy, Appian and Plutarch.  Unfortunately these writers wrote 450-600 years after the time of Coriolanus, and early Roman history is almost impossible to distinguish myth from fact.
As faithful readers of this blog know, for my sins no doubt, I am an attorney.  Not having quite enough of the Law during my working hours, I am always on the lookout for good entertainment about lawyers and the law.  One of the best I have encountered in many a moon is a BBC series called Garrow's Law.  This is a heavily fictionalized account of the trials, I know I should have resisted that, and tribulations of William Garrow, an Old Bailey, the chief criminal court of London, barrister, who on raw legal talent rose from nothing to become Solicitor General of England and Wales, Attorney General for England and Wales, a Judge, and a Privy Counselor.  He originated the phrase presumption of innocence, and first came to notice as a trail blazing defense counsel in regard to the rules of evidence, such as the rule against hearsay.
Continue reading →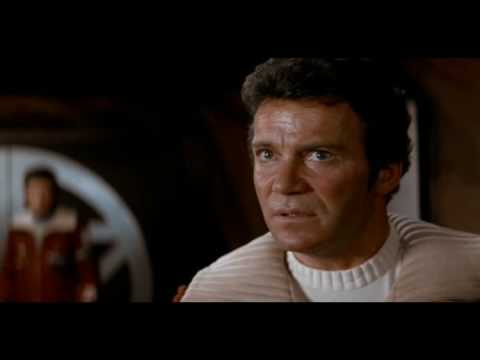 Apparently it is all the rage at conventions where geeks, my people, gather, to engage in the Khan scream of Captain Kirk from The Wrath of Khan (1982), the best of the Trek movies due to the superb performance of the late Ricardo Montalban as Khan Noonien Singh.  Here is Shatner giving the Khan scream at the Los Vegas Star Trek Con 2010: Continue reading →
Fred Steiner died today.  Not a household name, but you have probably heard his music, as he composed the music for many hit TV shows, perhaps most notably for Perry Mason.  A very young Don McClarey loved the Perry Mason show.  It had no influence on my decision to become an attorney, that option didn't occur to me until my Senior year in college when I decided that I would rather not work for a living, but it was enjoyable and memorable entertainment.  Continue reading →
A trailer for the Captain America movie coming out in July.  Two superheroes have managed to become symbols of the nation:  Superman and Captain America.  One of the first of the comic book heroes, Superman first appeared in 1938  and helped establish the whole concept of a superhero.  "A strange visitor from another planet with powers and abilities far beyond those of a mortal man", Superman was a hit from his first publication and rapidly achieved fame around the globe, as World War 2 GIs carried Superman comics with them throughout World War II. 
Captain America was another favorite comic of American GIs.  He first appeared in Captain America Comics #1 dated March 1941, which was actually on sale in December 1940.  It told the story of Steve Rogers, a classic 98 pound weakling, but with the heart of a lion.  A student of fine arts, he desperately wanted to fight for America in the war he saw coming against Nazi Germany, but was rejected by the Army due to his physical weakness.  He was offered an opportunity to serve his country by volunteering to be a  human guinea pig in an experiment by Dr. Josef Reinstein.  Reinstein injected him with a formula that transformed him into a perfect human specimen:  muscular, quick and agile.  He was to be the first of many volunteers who would be injected with this "super-soldier" formula, but a Nazi agent who had infiltrated the project shot Reinstein to death, before being subdued by Rogers, and therefore he would be the one and only "super-soldier".  The first issue sold an astounding one million copies, an indication of just how popular Captain America would be with the American public.  However, not all of the public.  Writer Joe Simon and artist Jack Kirby also received hate mail and death threats from isolationists and Nazi sympathizers in the country.  I guess Captain America punching out Hitler on the cover of  issue # 1 was a clear indication of where Simon and Kirby stood as to the Third Reich.
Continue reading →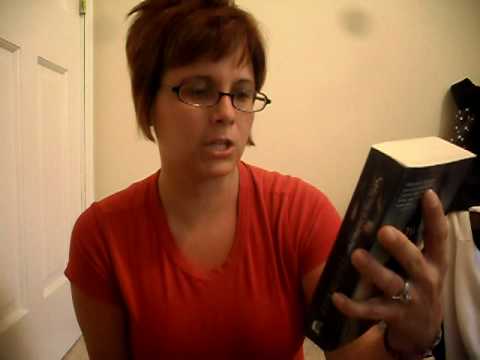 When I get a little money I buy books; and if any is left I buy food and clothes.
Erasmus
We at The American Catholic like to keep an eye, frequently jaundiced, on popular culture.  One recent development that I enthusiastically endorse are videos posted by individuals on Youtube discussing "book hauls", books that they have recently purchased.  I find this heartening.  I have always regarded myself as a hopeless book addict, and now I learn that my addiction is socially acceptable, perhaps even cutting edge!  This post will therefore tell you about a book haul I made yesterday, but first a bit of background information.
When I was growing up in Paris, Illinois, my mother and father used to give me and my brother a dollar each as our allowance.  (Considering that between them my parents brought home about a $100.00 a week, I thought the allowance was rather generous. )  My parents expected us to clean the house each day before school, to do the dishes and to run to the grocery store to pick up items during the week.  It was emphasized to us that the allowances were not payment for our work.  We worked at our chores because we were members of the family, and our parents gave us our allowances because we were members of the family.
You could do a lot with a dollar when you were a kid in the sixties.  Comic books cost 12 cents, cokes were a dime, candy could be purchased for a nickel to a dime.  However, I spent a fair part of my money at the local Goodwill.  Paris did not have a bookstore, but the Goodwill had a bookcase with used paperbacks and hardbacks.  The paperbacks were a nickel and the hardbacks were a dime.  New used books came in fairly frequently.  Most Saturday mornings I would go into the Goodwill and search through the books.  It was there I first made the acquaintance of Plato, Aristotle and Aristophanes.  On one memorable day, the divine Dante came my way for the first time with a paperback copy of Purgatorio, and a "new life" began for me.  History books were plentiful, especially on the Civil War and World War II and I gobbled them up.  Thus I began my personal library, and I have some of those books to this day.  And so my shameful addiction devotion to purchasing mass quantities of books as cheaply as I can began. Continue reading →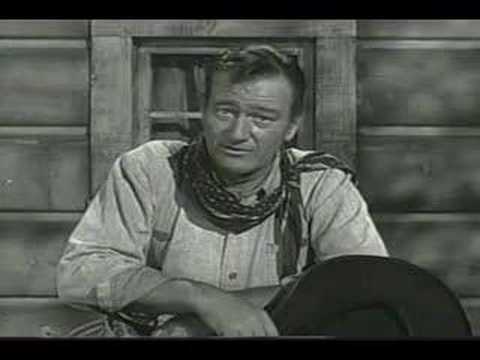 For all of my childhood, James Arness, and the show he starred in, Gunsmoke, were a constant presence.  The television show, a sequel to the radio show of the same name, came on the air in 1955 and ran for 20 years.  I was born in 57 and graduated from high school in 75.  Each week my family would watch the show, even the reruns.  We  had a slight personal connection to the show, my grandfather, a shoemaker, making a pair of boots for James Arness to wear in his role of Matt Dillon.  Continue reading →
I have to admit that were it not for the Conan O'Brien Show, I would not have realized until now that this was the final week of the Oprah Winfrey Show.  Today National Review Online ran a symposium about her.  My response would have been simply: "Good Riddance."  Alas other writers offered more detailed thoughts about her.  It was an interesting mix of reviews, some of them positive and others more critical.  While I appreciate some of the good that Oprah has done in promoting literacy, I am squarely in the camp of people who think Oprah's net influence on the culture has been abysmal.
Several of her critics in this symposium discussed her left-wing politics.  The most succinct summary was Ben Shapiro's towards the end of the symposium.  While she did indeed shill endlessly for the Chosen One in 2008, her politics never really bothered me.  The popular culture is littered with leftist clown acts.  Instead, her baleful influence on the culture runs much deeper.
Danielle Bean has one of the more insightful commentaries.  She discusses Oprah's "spiritual" rather than religious side.
When we weren't looking, Oprah transformed her image into something close to a spiritual icon. Her book recommendations included not only chick-lit fiction titles, but New Age spiritual resources. Her show's tagline became "Live Your Best Life Now," a directive that included a spirituality based on the works of New Age notables Marriane Williamson, Betty Eadie, and Sophy Burnham, among others.

In every human heart there is a void — a longing for emotional happiness, personal fulfillment, and spiritual wholeness. Our empty, aching hearts are made for communion with our Creator. Jesus Christ, who alone is the Way, the Truth, and the Life, can make us whole.

Oprah is a funny, smart, charismatic, and real American woman who has found commercial success by tapping into a human need for "soul food." When popular culture feeds us New Age mumbo-jumbo, feel-good speak, and words of affirmation, we might be temporarily satiated, but in the end we come away empty again.

Oprah fills our hearts and minds with fleeting feelings. Only Christ can feed our souls.
Oprah is just the most notable representation of our culture's affinity for new-age spirituality.  We see it everywhere.  Generic mumbo jumbo about getting in touch with our inner feelings has replaced the meatier aspects of religious formation.  Sadly this mentality is not just limited to popular culture.  It's infected many of our parishes – just look at some of the offerings of our faith formation committees and the bland nonsense which they pass of as religious instruction.  Oprah has fed this beast better than anyone, and that is much more harmful than any of the good she may have accomplished.
Lisa Schiffren gets to the heart of why I've always found Oprah so odious.
Enter Oprah. Her personal confessions, tears, and overflowing emotions (delivered articulately enough to suggest preparation), changed the style of casual discourse — and, ultimately, political speech too.

Of course, the feminization of American culture had been underway for a century, episodically, before she showed up. Historian Ann Douglas had ascribed it (partly) to an alliance between victimized women and preachers, attempting to sissify a rugged pioneer culture (e.g. Prohibition or the peace movement).

On her show, Oprah got to be the hurt woman and the preacher. She talked about depression, weight, and sexual abuse, in a manner familiar to women from the intense, intimate confidences of deep female friendship. Those agonies and confessions won the love and allegiance of millions of American women, who were a little lost at whatever point in their lives they were home, watching. It worked because, in the same show, she'd go from victim to healer, offering a female version of the deeply American boot-strapper archetype.

The triumph of her style has helped de-stigmatize real victimization — which is a clear good. Alas, it has made life that much harder for conservatives and others who prefer the rational to the emotional, who don't think that understanding necessarily equals forgiveness, and who think that there are constraints to material reality, even if there aren't with love and forgiveness.
There are positive elements of the  feminization of the American culture, as Lisa points, but the overall effect of the Oprah-ization of America has been completely destructive.  Weepy sentimentality has become prevalent. Yeah, it's good to deal with your emotions, but there is much more to life than perpetual group therapy.
Mollie Ziegler Hemmingway offers the most succinct summary:
If you support the widespread practice of pseudo-confessional but ultimately self-justifying defensiveness, the unleashing of hayseed morons such as Dr. Phil and trust-fund prevaricators such as James Frey, the spreading the New Age teachings of "The Secret" and normalization of a generic spirituality that views all religions as equally truthful, and encouraging grab-bag materialism over time-honored virtue, there is no question that Oprah Winfrey has had a net positive on American culture.
Amen sister.
Some will defend Oprah by saying she is a marked improvement over Jerry Springer and that brand of trash daytime television.  But a clear majority of people looked upon shows of its ilk for the trash that it was and is.  Oprah's version of the daytime format is more nefarious because so many people actually buy into it.  In other words, almost all of America recognized that Jerry Springer was a clown.  Not so many recognize the same in Oprah.