Popular Culture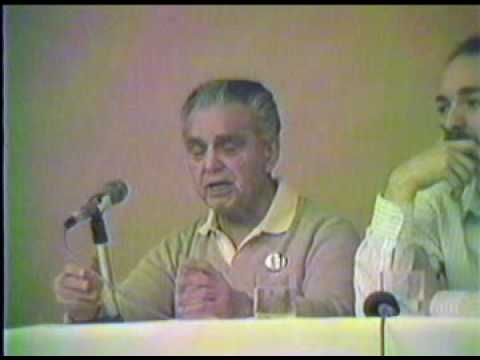 A guest post by commenter Fabio Paolo Barbieri on one of the legendary comic book artists, Jack "King" Kirby, his greatest comic book creation, Captain America, and Kirby's trip through American history with the Captain:
With Captain America's Bicentennial Battles we at last reach a masterpiece within the meaning of the act.  The Marvel Treasury Edition format in which it was published, though suffering from the same bad production values as the regular titles, tried for a more upmarket and collectable air: instead of slim pamphlets with floppy covers, padded out with cheapo ads, they had 80 large pages, no ads, and more durable hard(ish) covers. On the whole, it was an unhappy compromise without future, but Kirby, who had seen formats and production values decline throughout his career, grasped the opportunity of more elaborate work than the regular format allowed.  (Artists of Kirby's generation are often heard commenting on the quality of paper and colouring available to today's cartoonists, even when they don't read the stories; bad printing had been such a fundamental reality to their period that improved paper stock and technology are the one thing that stands out when they see a new comic.)


That is not to say that it is flawless everywhere; few details of title, packaging and secondary material could be worse.  That anyone could come up with such a title as Captain America's Bicentennial Battles would be incredible had it not happened; its clanging, flat verbosity belongs more to the kitsch of 1876 than of 1976 – "Doctor Helzheimer's Anti-Gas Pills".  The pin-ups that pad out the awkwardly-sized story (77 pages), with Captain America in various pseudo-historical costumes, are positively infantile, the front cover is dull and the back one ridiculous.  Nothing shows more absurdly the dichotomy between Kirby's mature, thoughtful, even philosophical genius and the bad habits of a lifetime at the lowest end of commercial publishing coming on top of a lower-end education; the nemesis, you might say, of uneducated self-made genius.  The Kirby who did this sort of thing was the Kirby who filled otherwise good covers with verbose and boastful blurbs, who defaced the English language with "you matted masterpiece of murderous malignancy!" and the like, who cared nothing for precision and good taste – in short, the man whose lack of education lingered in his system all his life. Kirby went into his work with less inherited "baggage" than any other cartoonist, and was correspondingly radical and revolutionary, but he also had little share in common taste and standards.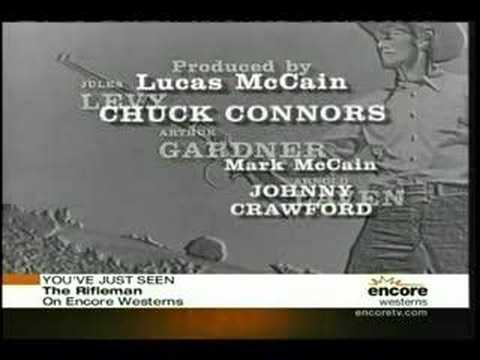 Something for the weekend.  With all the recent furor over the Second Amendment, I thought the theme from one of the my favorite childhood friends, The Rifleman, was appropriate.  Broadcast from 1958 to 1963 The Rifleman featured Chuck Connors as Lucas McCain, the eponymous star of the show, and his son Mark McCain, portrayed by Johnny Crawford.  Unlike almost all westerns of the time, the title character, Lucas McCain, was not a sheriff or gunfighter, but rather a widowed farmer raising his son near the town of Northfork.  Each of the shows was a skillfully done morality play focusing on the human condition.  Many of the episodes had plots drawn from the Bible and placed in a western setting.  McCain's modified Winchester 73 almost always came into play, but simple gun play and violence was not the focus of the series. Continue reading →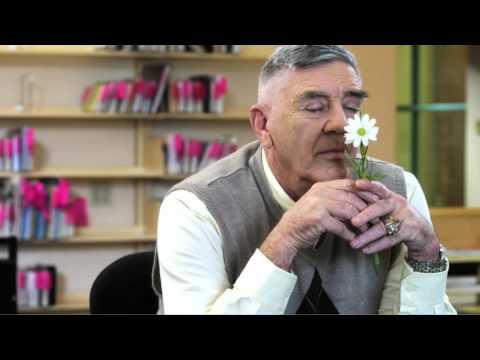 I know that the Marine Corps will be here forever; this administration won't.
Gunnery Sergeant R. Lee Ermey
One of my favorite character actors is R. Lee Ermey.  A gunnery sergeant and drill instructor in the Marine Corps, he was honorably discharged from the Corps in 1972 as a result of injuries he sustained in two tours in Vietnam.   Since that time he has built an acting career, playing off his DI personae and his flair for comedy.  Recently he was a spokesman for Geico, but was fired for giving vent to his views about the current administration during a Toys for Tots program in Chicago last year.
After being asked about his GEICO commercial wherein he played a psychiatrist calling his patient a "jackwagon," Ermey said, "GEICO fired me because I had, I wasn't too kind about speaking with the, about the administration, so the present administration. So they fired me."
"So they fired you because of political reasons?" asked the TMZ representative.
"Yeah," Ermey answered. "If you're a conservative in this town, you better watch out."
Here is the program and a transcript of what he said.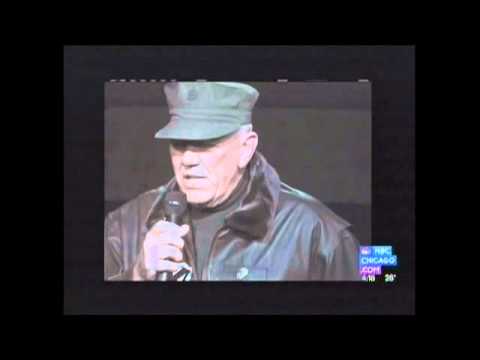 I got to tell you, folks, we're having a big problem this year. The economy really sucks. Now I hate to point fingers at anybody, but the present administration probably has a lot to do with that. And the way I see it, they're not going to quit doing it until they bring this country to its knees. So I think we should all rise up, and we should stop this administration from what they're doing, because they're destroying this country. They're driving us into bankruptcy so that they can impose socialism on us, and that's exactly what they're doing. And I'm sick and damn tired of it, and I know you are too. But I know the Marine Corps is going to be here forever – this administration won't. Semper Fi. God bless you all. Continue reading →
The reviews of the film had been dismal, but I felt duty bound to watch it, and give the film a review.  On  July 3, having closed my law office for the afternoon, my family and I went to the movies.  While the rest of my family, not sharing my duty to report on the film, joined the folks seeing Spider-man III, I strolled over to see the Great Emancipator dispatch vampires.  The viewing was rather like a private showing.  The audience in the vast theater consisted of me and one individual in the back.  I found this aspect of the film quite pleasant.  Alas that is the first and last positive aspect of this film that I can report.  Intrepid souls who wish to can follow me into the bowels of ALVH below, the usual spoiler  caveat being in force. Continue reading →
Time to refresh my creds as Chief Geek of the blog.  Season 2 of the series Sherlock is debuting in America on Mystery tonight on most PBS channels at 8:00 PM Central Time.  The series is a grand bringing of Sherlock Holmes into the present century.  It is wittily written, part send up of the original Holmes created by Sir Arthur Conan Doyle and part homage.  The improbably named Benedict Cumberbatch is superb in the title role, playing Holmes as a genius as a detective and a moron in dealing with all of humanity, but for Dr.  Watson.  Dr. Watson, Martin Freeman, is a British medical officer, fresh from traumatic injuries due to his service in Afghanistan (yes, the more things change, often the more they stay the same), who blogs about Holmes' exploits as part of his therapy.  I highly endorse the series for anyone who likes to either think or laugh.
Sherlock Holmes is a prime example of a literary creation that completely escapes from his creator.  Sir Arthur Conan Doyle grew tired of Holmes and attempted to kill him off, only relenting to bringing him back after his "death" at the Reichenbach Falls due to unceasing demands from Holmes' devoted, if not crazed, fans.  Doyle tended to look down his nose at Holmes:  "If I had never touched Holmes, who has tended to obscure my higher work, my position in literature would at the present moment be a more commanding one," he once wrote, which is a hoot since his other writings were the most forgettable drek imaginable.  Doyle wrote the last of his Sherlock Holmes stories in 1926 and died in 1930.  Since that time not a year has gone by without authors trying their hands at new Holmes stories, and placing Holmes in every setting imaginable including the distant future, outer space, fantasy realms, etc.
The continuing popularity of Holmes is something of a mystery, which is appropriate.  It is hard to attribute it to simply love of mystery stories, since most mystery sleuths are dead as soon as their creators shuffle off this vale of tears.    Perhaps it is because Holmes, through his powers of observation, can so simply and swiftly glean the truth.  What an all important ability to possess!  Alas the same could not be said for his creator, Sir Arthur.  He deserted Catholicism for spiritualism (seances and that sort of rubbish) which is akin to feasting on a rich mud pie and then developing a fondness for eating actual mud.  GK. Chesterton, who drew illustrations for an unpublished, during his lifetime, edition of the Holmes story, upon learning of Doyles' conversion had this memorable quip:  It has long seemed to me that Sir Arthur's mentality is much more that of Watson than it is of Holmes. Continue reading →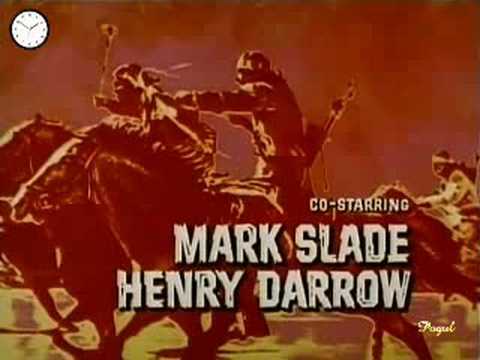 Something for the weekend.  The theme song to my favorite television western of the Sixties, The High Chapparal.  Broadcast on NBC from 1967-1971.  Set in the Arizona territory in the 1870′s the series was well acted by regulars Leif Erickson, Cameron Mitchell, Mark Slade, Linda Cristal and Henry Darrow.  The scripts were literate with a more realistic feel than was common at the time.  Here is a longer rendition of the theme song: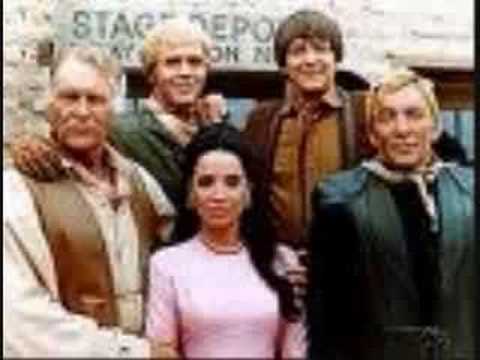 Continue reading →
Back in 2011 I reported that Mel Gibson was working on a screenplay about the Maccabean revolt.  Go here to read the post.  I hoped that this movie would help Gibson work out the personal demons that afflict him.  Alas, such is not the case.  The project has been shelved, and the screenwriter of the play Joe Eszterhas has unloaded on Gibson in a nine page letter that may be read here.  (Caution as to strong language.)  Mel Gibson is the most prominent Catholic of his generation in Hollywood.  His Passion of the Christ is a masterful film that inspired, and inspires, huge numbers of people around the globe.  To see him destroy his life and reputation since then has been painful.  Gibson needs our prayers and a swift kick in the hind end.
Update I:  Hattip to commenter Chris P.  Go here to read Gibson's response to the Eszterhas letter.
Update II:  Go here to read Eszterhas' response to Gibson.
Something for the weekend.  Stubby Kaye gives a show stopping performance of Sit Down You're Rockin' the Boat from the film adaptation of the play Guys and Dolls (1955).  My daughter's high school is putting on the Guys and Dolls play this semester and my daughter has the role of the Salvation Army General Matilda B. Cartwright.  My wife and I viewed the film a few weeks ago.  It had been decades since I last watched it and I had forgotten just how much fun it is.  A better time in America's cultural life. Continue reading →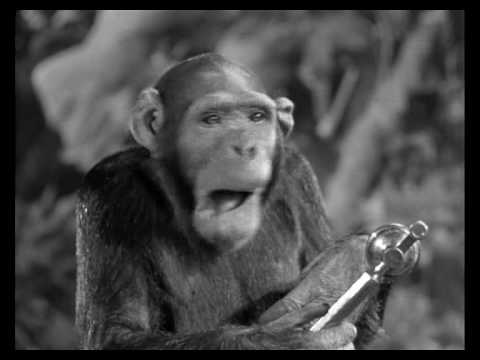 One of the last remaining survivors of the Golden Age of Hollywood has passed away:
It is with great sadness that the community has lost a dear friend and family member on December 24, 2011," the Suncoast Primate Sanctuary in Palm Harbor announced on its website.
Cheetah had performed in Tarzan The Ape Man (1932) and Tarzan And His Mate (1934), classic films about a man reared in the jungle starring Johnny Weissmuller and Maureen O'Sullivan.
The chimpanzee – who arrived at the sanctuary in 1960 – loved finger-painting and watching football and was soothed by Christian music, the sanctuary's outreach director Debbie Cobb told the Tampa Tribune.
Back in the Sixties the old Johnny Weissmuller Tarzan movies were replayed endlessly on TV, and as a boy I loved them.  Completely inaccurate as to Africa, and with plots as skimpy as some of the costumes worn by Maureen O'Sullivan as Jane, they were always good, and, not infrequently, hilarious entertainment.  I have always treasured Tarzan's commentary on the legal system in Tarzan's New York Adventure (1942) where an evil circus owner is attempting to use the courts to win custody of Boy: Continue reading →
A Charlie Brown Christmas was first broadcast in 1965 on CBS.  I was 8 years old and I was stunned at the time by the passage of Linus quoting the Gospel of Luke in explaining the true meaning of Christmas.  Apparently CBS executives wanted to cut this passage out, but Charles Schulz, normally a fairly non-confrontational man, was adamant that it remain in. Continue reading →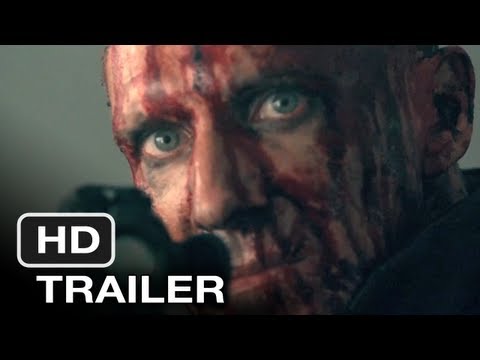 Though the great houses love us not, we own, to do them right,
That the great houses, all save one, have borne them well in fight.
Still Caius of Corioli, his triumphs and his wrongs,
His vengeance and his mercy, live in our camp-fire songs.
Thomas Babbington Macaulay
The above film is being released on December 2, 2011 here in the US, and I am greatly looking forward to it.  Coriolanus is one of Shakespeare's plays that is not performed as regularly as other plays of the Bard, which is a shame, because it is a powerful play about love and hate.  Gnaeus Marcius is a Roman patrician who fought in Rome's wars shortly after the expulsion from Rome of the last of the Tarquin Kings and the foundation of the Roman Republic, conventionally dated at 508 BC.  Our ancient sources in regard to his career are plentiful, including Dionysius of Halicarnassus, Livy, Appian and Plutarch.  Unfortunately these writers wrote 450-600 years after the time of Coriolanus, and early Roman history is almost impossible to distinguish myth from fact.
As faithful readers of this blog know, for my sins no doubt, I am an attorney.  Not having quite enough of the Law during my working hours, I am always on the lookout for good entertainment about lawyers and the law.  One of the best I have encountered in many a moon is a BBC series called Garrow's Law.  This is a heavily fictionalized account of the trials, I know I should have resisted that, and tribulations of William Garrow, an Old Bailey, the chief criminal court of London, barrister, who on raw legal talent rose from nothing to become Solicitor General of England and Wales, Attorney General for England and Wales, a Judge, and a Privy Counselor.  He originated the phrase presumption of innocence, and first came to notice as a trail blazing defense counsel in regard to the rules of evidence, such as the rule against hearsay.
Continue reading →