Pope Paul VI
A beautiful musical video showing Papa Bene in Fatima celebrating Mass.  Courtesy Rome Reports TV News Agency.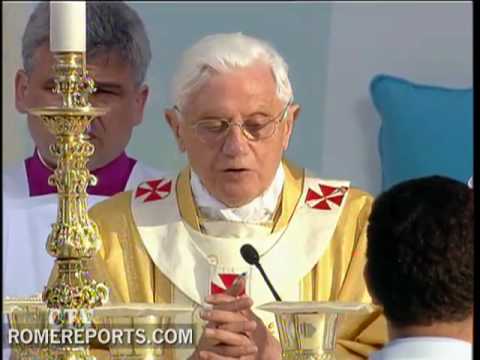 TV news show from NetNewYork reporting on the Pope's visit to Fatima.  Courtesy NetNewYork's Channel.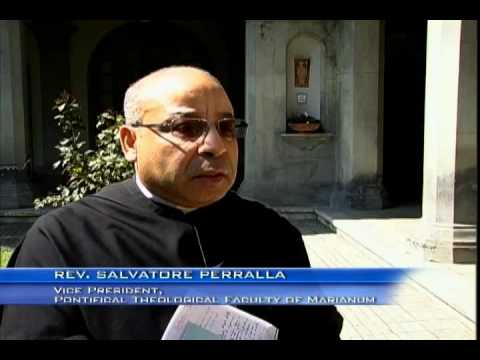 A traditional Anglican priest-theologian observing the internal life of the American Catholic Church from the outside commented that American Catholicism is becoming increasingly just another form of Protestant Christianity. This suggestion gave me pause and in fact, for quite some time, this observation has remained in the forefront of my thoughts.
The Anglican clergyman in question observed that the America, as far as he could ascertain, really had no cultural identity. What does it mean to be an American? What exactly are "American values?" There probably are as many answers to this question as there are American people. "We the people…" have never been monolithic in our way of life.
The American political experiment and social ethos is by and large a Protestant experiment. There was never a point where Protestant Christianity had to establish itself against innumerable generations of Catholic intellectual, spiritual, and moral heritage as was the case in Europe. This is a characteristic that is very unique to America, both for good and for ill. Protestant Christians share with Roman Catholics a great deal, but certain Protestant tendencies, for the lack of a better term, such as an emphasis on freedom, individual conscience, self-determination (versus self-discovery), etc, which sets itself against, historically speaking, the authority of the Church with a sola scriptura mentality has imprinted a certain social individualist ethos on the American experiment. This, of course, inevitably affects Catholics living within the United States.
Here is the text:
I received some inquiries recently regarding John Carr, who serves as the Executive Director of the Department of Justice, Peace and Human Development at the United States Catholic Bishops' Conference. The inquiries, stemming from controversies over the Catholic Campaign for Human Development and the Center for Community Change, essentially asked if John is pro-life and committed to the goal of securing protection for the lives of unborn children.

Because I am in a position to answer that question, and because of the fact that hurting people's reputations never serves our cause, let me state for the record that the answer to that question is "Yes."

I have had many opportunities to talk to and listen to John over the years, in public and in private, to read his articles, and to discuss our common goal of seeing social justice and peace applied to our neighbors in the womb. His record is clear, and unlike some others, when he talks about justice and peace and human development, he does not fail to include the unborn.

I share with you below his own comments, as well as those of Richard Doerflinger, the Associate Director of the Secretariat for Pro-life Activities of the US Bishops' Conference. As we work together to resolve the problems that do exist in our Church and in our culture, let's do so with great caution to preserve the good reputation to which all of our colleagues have a right.

Fr. Frank Pavone
The statements referenced in the letter can be found here.
Update: Additionally, Catholic News Service reports that many bishops have come forward to defend Mr. Carr.
Update 2: Tom Peters has a level-headed take on the matter here. In particular, I think his observations regarding "RealCatholicTV" are worthy of consideration:
The situation has not been helped, either, by the sensationalist reporting at RealCatholicTV.com, which in a recent report claimed that the allegations of misconduct at the CCHD was what Pope Paul VI was referring to when he warned that the "smoke of Satan has found its way into the Church" … seriously? I don't follow RCTV directly but the American Catholic does.
As I've said before, I agree with Mr. Peters (and many of our commenters) regarding RCTV. I do not doubt that the folks at RCTV are well-intentioned. Similarly, I do not doubt that there are some problems with CCHD and the USCCB. I simply think the RCTV coverage of this scandal has been too sensationalistic, and that their reporting should not be relied upon without independent verification.
Channel surfing the other night, I came across a slew of 1980s "coming of age" movies on cable television. With all of their flaws (too much sexual innuendo, which is mild by today's comparisons,) one can easily see a positive theme of a bright future and endless possibilities running through this genre of films. I had almost forgotten that in the 1983 film Valley Girl, Julie played by Deborah Foreman actually chastises her hippy parents for their suggestion that if she and her new boyfriend Randy, played by Nicholas Cage, want to explore their sexuality it would be alright by them.  Julie rebukes her parents for having such beliefs as well as the nostalgia surrounding their involvement in the 1960s anti war movement; after all it was the era of Ronald Reagan. Everything seemed possible; it was Morning in America again. Many of these movies were set in California which at the time exuded excitement for those of us growing up in colder, Midwest climates. Economically, California was booming and it was also the heart of a growing and diverse music scene.
Fast forward some 25+ years later and many of today's films have a dark undercurrent with more than a little subtle leftwing political and cultural propaganda running through them. While there are certainly hopeful signs in Hollywood, especially with the advent of stars like Eduardo Verastegi and his movie Bella and associated Metanoia Films, (Click here for my interview with Eduardo Verastegui,) the secular film industry has fallen even farther into the cesspool. Sadly the Golden State's economic boom seems but a distant memory, which was bound to occur when California's Big Government mentality rivaled that of Sweden or the Canadian province of Quebec. The bigger question remains; is California setting the trend once again for the nation and the western world, and if it is what hope is there? The hope remains as it always has not in mortal man and the latest left wing hypothesis about the world's failings, but in the teachings of the Catholic Church.
There is a undercurrent in American society that somehow believes that if the mafia ran things, the country would be better off. There was one city (Newark, New Jersey) where the mafia once controlled much of the city. When their grip on power was done, the city was in tatters. The same could be said for liberals running religion.
The faithful on earth, through the communion of saints, should honor the blessed in heaven and pray to them, because they are worthy of honor and as friends of God will help the faithful on earth. — The Baltimore Catechism, 1941
I am trying these days, as best I can, to come to terms with the Church's reform of the liturgy. But when one truly examines the differences between the "Tridentine" liturgy and the "Novus Ordo" liturgy, and furthermore, compares the "Novus Ordo" liturgy to what Protestant "reformers" (if that's what you want to call violent iconoclasm) have tried to introduce into the liturgy for the past 500 years, it is hard to remain sympathetic.
On the surface the liturgical revisions of Vatican II were aimed at "increasing participation" of the congregation in the liturgy. I'll leave aside my complaints about that motive for now. If this were indeed the goal, however, what I cannot understand are some of the other changes that were made, changes that apparently, to my untrained eye anyway, have nothing to do with participation. When, however, I reflect upon the some statements made by Annibale Bugnini, who was at the forefront of liturgical revisions during Vatican II, the changes do make sense. Bugnini is often quoted as having said:
"We must strip from our … Catholic liturgy everything which can be the shadow of a stumbling block for our separated brethren, that is, for the Protestants."
In 2010 the Catholic Church in particular and Christianity in general are under attack because age old truths are being abandoned for the Dictatorship of Relativism. One might ask; how did we get here? It didn't happen overnight; as a matter of fact many of those doing the rebelling actually think they are doing us all a favor.  Centuries and millennium evolved into a construct of rebellion where self appointed leaders who thought knew better than the Church and society itself tried to change all that was sacred and holy into something, they but most importantly their friends in the intelligentsia, could accept. Too many cooks in the kitchen can be bad for your acquired culinary tastes, but when truth is watered down it is something entirely different and far more serious. In this instance, we are talking about souls, not taste buds.  If this is so then how could the thesis of my book, The Tide is Turning Toward Catholicism be true? The answer is simple because the world is getting closer and closer to the precipice. Some may chose to jump but thankfully more will chose to come back from ledge into the world of reality and when they do they will see the many positive developments happening in the Church. One's own mortality has a way of causing self preservation.
In the closing days of December 2009, Pope Benedict XVI signed a decree of "heroic virtues" of Pope Pius XII, which places him on the path to sainthood. This decision has caused a worldwide uproar among Jews, dissident Catholics, and others who believe that Pius was silent, or worse yet, complicit, in the Holocaust.
In the first two decades following World War II, there was certainly no public perception, among Jews, Catholics, or anyone else that Pius had been silent to a fault during the Holocaust, much less that he was "Hitler's Pope." Prominent Jewish leaders such as the first Israeli Prime Minister, Golda Meir, as well as Chief Rabbi Isaac Herzog of Palestine praised Pius. TIME Magazine reported in 1953 that Pius was "to Romans and to much of the world, something of a living and familiar saint." It was widely known that Pius XII, to a greater extent than many secular heads of state, opposed the designs of the Third Reich. When Pius was able to speak to the world, as he did on Christmas in 1942, there was no question as to where he stood on the tragedies unfolding worldwide.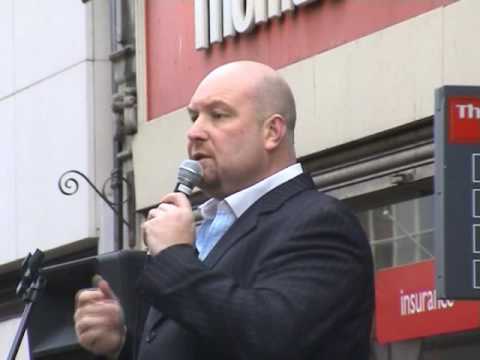 Today is the feast day of the Forty Martyrs of England and Wales, canonized by Pope Paul VI on October 25, 1970.  These very brave men and women were martyred for the True Faith in England and Wales between 1535 and 1679, and they are representative of hundreds of Catholics in these countries who went to their death rather than to renounce their Catholicism.
John Pridmore, a reformed gangster from England, talks elquently about Saint Margaret Clitherow in the above video, and her life is typical of these brave champions of Christ.
The dream of orthodox minded Catholics and Anglican liberals came true on Tuesday, October 20, 2009 as the Vatican announced that traditional minded Anglicans, clergy included, would be welcomed into the Catholic Church with their own Anglican style rite (though not exactly a rite of their own.) The promise Jesus made that the Gates of Hell would not prevail against His Church is now once again being made manifest for those who chose to recognize it (Matthew 16:16-20.) What King Henry VIII started Pope John Paul II and Pope Benedict XVI have salvaged. The English and their former empire (if they wish) can return home again.
Since many conservatives may now leave, religious liberals too have high hopes as the worldwide Anglican Communion can possibly fulfill their wish of unbridled liberalism. However, it is becoming plain to see that it is for all intents and purposes the liberal's wish is now turning into a death wish.  The irony of reading statements by traditional Anglicans thanking God for Pope Benedict's statement coupled by liberal Catholic posters in the dissident National Catholic Reporter asking to be saved from Rome spoke volumes. Even with fawning mainstream media coverage, every liberal Protestant denomination has seen their numbers plummet in recent years, some as much as 50%, while Catholicism, with all the negative banner headlines, continues to grow around the world.
The Archbishop of Canterbury seems a truly tragic figure cut from a Shakespearean play trying to hold together what a murderous king wrought. It couldn't be done and so we may now see the implosion of the Anglican Communion, especially in the only region that had any vibrancy, Africa. The African and Asian continents have long been the hope of the One True Church. Fortunately, the embers of truth can also be seen in North & South American seminaries and even in Europe, where the Faith had seemed all but dead.
Rumors and rumors of rumors of an imminent end to over a thousand years of the Great Schism between Catholics and Orthodox have exploded over these past few days.  If these rumors are correct then not since the Ecumenical Council of Ferrara-Florence have these great Church's been so close to unity.
In A.D. 1054 Catholic prelate Humbert and Orthodox prelate Michael Cærularius excommunicated each other.  This marks the beginning of the Great Schism between the Catholic and Orthodox Church's.