Pope Leo XIII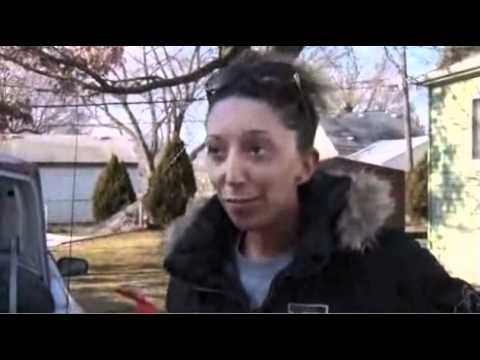 In like manner, the other pains and hardships of life will have no end or cessation on earth; for the consequences of sin are bitter and hard to bear, and they must accompany man so long as life lasts. To suffer and to endure, therefore, is the lot of humanity; let them strive as they may, no strength and no artifice will ever succeed in banishing from human life the ills and troubles which beset it. If any there are who pretend differently – who hold out to a hard-pressed people the boon of freedom from pain and trouble, an undisturbed repose, and constant enjoyment – they delude the people and impose upon them, and their lying promises will only one day bring forth evils worse than the present. Nothing is more useful than to look upon the world as it really is, and at the same time to seek elsewhere, as We have said, for the solace to its troubles.
Pope Leo XIII, Rerum Novarum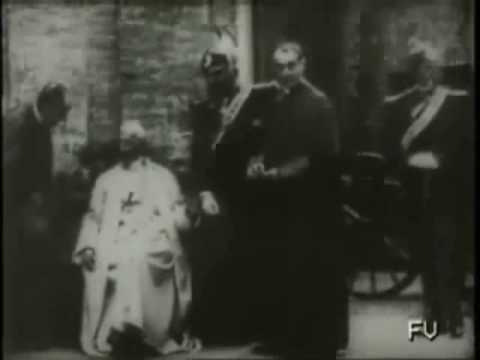 By the patrons of liberalism, however, who make the State absolute and omnipotent, and proclaim that man should live altogether independently of God, the liberty of which We speak, which goes hand in hand with virtue and religion, is not admitted; and whatever is done for its preservation is accounted an injury and an offense against the State. Indeed, if what they say were really true, there would be no tyranny, no matter how monstrous, which we should not be bound to endure and submit to.
                                             Pope Leo XIII, Libertas
In his great encyclical Libertas (1888), examining the nature of liberty, Pope Leo XIII gives present day American Catholics much food for thought.   A few selections:
13. Moreover, the highest duty is to respect authority, and obediently to submit to just law; and by this the members of a community are effectually protected from the wrong-doing of evil men. Lawful power is from God, "and whosoever resisteth authority resisteth the ordinance of God' ;(6) wherefore, obedience is greatly ennobled when subjected to an authority which is the most just and supreme of all. But where the power to command is wanting, or where a law is enacted contrary to reason, or to the eternal law, or to some ordinance of God, obedience is unlawful, lest, while obeying man, we become disobedient to God. Thus, an effectual barrier being opposed to tyranny, the authority in the State will not have all its own way, but the interests and rights of all will be safeguarded – the rights of individuals, of domestic society, and of all the members of the commonwealth; all being free to live according to law and right reason; and in this, as We have shown, true liberty really consists.
29. From all this may be understood the nature and character of that liberty which the followers of liberalism so eagerly advocate and proclaim. On the one hand, they demand for themselves and for the State a license which opens the way to every perversity of opinion; and on the other, they hamper the Church in divers ways, restricting her liberty within narrowest limits, although from her teaching not only is there nothing to be feared, but in every respect very much to be gained. Continue reading →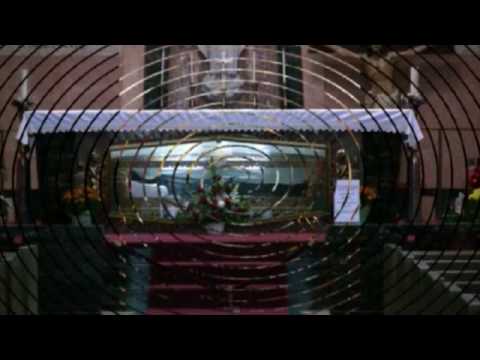 "Although her constitution was very frail, her spirit was endowed with such singular strength that, knowing the will of God in her regard, she permitted nothing to impede her from accomplishing what seemed beyond the strength of a woman."
Pius XII
The first American citizen to be canonized as a saint of the Roman Catholic Church was born on July 15, 1850 in Saint Angelo Lodigiano, in the Lombardy region of a then disunited Italy.  One of 13 children, Francesca Cabrini was born to her mother, who was then 52 years old, two months premature, and it was touch and go for a while as to whether the new baby would live.  Her health would be precarious all of her life, which, considering what she accomplished, should be a standing rebuke to those of us blessed with good health.
She studied for five years at a school run by the Daughters of the Sacred Heart.  Her hearts desire was to be a missionary.  When she applied to enter a convent at age 18, however, she was turned down due to her health.  Nothing daunted, she returned to her home to help her parents on their farm.  A terrible small pox epidemic took the lives of her parents and almost took hers, but she was nursed back to health by her sister Rosa.  Almost miraculously she suffered no disfigurement from the small pox.
Taking a job as a substitute teacher at a nearby village, she taught with such skill and with such obvious love and concern for her pupils, that the rector of her parish, Father Antonio Serrati, who was to become a lifelong friend and advisor of hers, placed her in charge of an orphanage for girls in the parish, the House of Providence.  She was twenty-four at the time and she was presented with no easy task.  The orphanage was known as the House of Providence.  It had been set up by two well-meaning, but incompetent, laywomen, and it was badly organized and visibly failing.  In six years Francesca turned it around, winning the affection of the young girls in the orphanage through the care she showed to them.  While at the orphanage she took vows as a nun, and seven of her girls followed her example and became nuns and helped her run the orphanage.  Here for the first time we see the managerial skill with which Mother Cabrini, as she became universally known, was so gifted.
The House of Providence was ultimately dissolved due to the increasingly erratic behavior of the foundress, and Mother Cabrini and her seven nuns were contacted by the Bishop of Lodi.  He wished her to found a new order of missionary nuns.  Her heart's desire offered to her, Mother Cabrini gratefully accepted.  Her new order was situated at an abandoned Franciscan friary located in Cadogna, Italy, the same town where the House of Providence had been located.  Mother Cabrini and her nuns opened an orphanage and a school.  Her new order, Missionary Sisters of the Sacred Heart had two patrons chosen by her:  Saint Francis de Sales and Saint Francis Xavier, the great saint to Asia.  When she became a nun, Mother Cabrini had chosen as her name Francesca Xavier Cabrini, and her choice of the Apostle of the Indies  as one of her Order's patrons indicated that her eye was still on the East. Continue reading →
Leila Miller writes about subsidiarity:
Subsidiarity holds that decisions and policies should be made at the lowest level possible, and intervention by higher and bigger social organizations should only be undertaken when those lower levels truly need and desire a supporting (not usurping!) action.
She adds:
The role of the family must not be usurped by communities and cities, the role of cities must not be usurped by states, and the role of states must not be usurped by the federal government. Worst of all is when the federal government overtakes a role proper to the family.
Generally speaking, this is true, but it cannot be applied strictly so. For instance, if a man is beating his wife, he may feel that he does not "need and desire" government intervention. In such a scenario, it is important for the state to protect her by having laws in place that will allow law enforcement to enter in and protect her. If the state refuses to pass such laws, it is then the responsibility of the federal government to pass laws that will protect her.
From Rerum Novarum:
Man precedes the State, and possesses, prior to the formation of any State, the right of providing for the substance of his body. 
The rights of mankind always precede the State, prior to the formation of any State. This means that man's rights automatically trump every level of government. That is an idea consistent with the Declaration of Independence:
We hold these truths to be self-evident, that all men are created equal, that they are endowed by their Creator with certain unalienable Rights, that among these are Life, Liberty and the pursuit of Happiness. — That to secure these rights, Governments are instituted among Men, deriving their just powers from the consent of the governed, — That whenever any Form of Government becomes destructive of these ends, it is the Right of the People to alter or to abolish it, and to institute new Government, laying its foundation on such principles and organizing its powers in such form, as to them shall seem most likely to effect their Safety and Happiness.
The Founders agree with the Church that the only purpose of civil government is to "secure" our "rights" which come from God.
Also from Rerum Novarum:
The contention, then, that the civil government should at its option intrude into and exercise intimate control over the family and the household is a great and pernicious error. True, if a family finds itself in exceeding distress, utterly deprived of the counsel of friends, and without any prospect of extricating itself, it is right that extreme necessity be met by public aid, since each family is a part of the commonwealth. In like manner, if within the precincts of the household there occur grave disturbance of mutual rights, public authority should intervene to force each party to yield to the other its proper due; for this is not to deprive citizens of their rights, but justly and properly to safeguard and strengthen them. 
This is why I say that it is illegitimate under Catholic teaching AND under the Declaration of Independence for any candidate for president to say that abortion is not within the purview of the federal government at all, and that it is only a matter for the individual states.
It is also why the Fourteenth Amendment,which was authored by the still-new Republican Party (founded by Christians who sought to end slavery) and enacted after the Civil War, is a legitimate protection:
No State shall make or enforce any law which shall abridge the privileges or immunities of citizens of the United States; nor shall any State deprive any person of life, liberty, or property, without due process of law; nor deny to any person within its jurisdiction the equal protection of the laws.
Unfortunately, that very reasonable and basic protection has been abused by those who would rather not think in terms of the most basic rights of every human person but rather seek to divide us all into groups and drive wedges between us. If we were all merely considered "persons" and our rights were considered to be only those which are "inalienable" (God-given) then we would not have so many silly rules in our laws that drive wedges between people and build up resentments in society. The fact that this has happened for so many years and has created a government that has grown so very large does not give us license to "tweak" Catholic teaching and claim that lower levels of government have sole power to defend our rights. We must still defend the basic law of the land that is consistent with our Faith and never claim that any state may legitimately decide what our rights are. Those, as the Declaration says, come from God alone. They are not defined by vote in a state legislature.
The Founders were fortunate enough that these "truths" were, as they said, "self-evident" to them. They were very clear and needed no explanation. In today's times, due to man's continual rejection of God, we are faced with a population in which "truths" are no longer "self-evident". "Rights" are no longer understood. This failure to recognize "truth" has been explained by the Holy Father as an "eclipse of reason".
"To resist this eclipse of reason and to preserve its capacity for seeing the essential, for seeing God and man, for seeing what is good and what is true, is the common interest that must unite all people of good will. The very future of the world is at stake." 
As Catholics we each have the duty "to preserve" our "capacity for seeing the essential, for seeing God and man, for seeing what is good and true" and always forsake any notion that it might be legitimate to do otherwise for expediency's sake because we are faced with problematic  man-made boundaries in politics.
Subsidiarity is not so cut and dry. Our rights are very basic and always trump all forms of government, at all levels, according to the Catholic Church, according to the Founding Fathers, and according to the Fourteenth Amendment. If our government does not defend those very basic rights, then our government is operating in illegitimacy on the point, and if we defend that illegitimacy, our defense is illegitimate no matter how convincing we, or others, may think it to be.
Some argue that because our federal government is not defending the right to life, then the federal government is operating in illegitimacy and, therefore, it is necessary to usurp the authority of the federal government on the issue of abortion. But the authority of the federal government is found in the framework of the laws, not in the persons who are elected. The laws are clear. We can see this from the Declaration of Independence and from the Fourteenth Amendment. There is no mistake that our government is sound on this principle in considering the framework of laws. It is not the law that is the problem. It is the people who refuse to enforce those laws who must be voted out and replaced with people who will enforce those laws.
The explanation I have given above regarding the duties of all levels to defend our rights, which trump all government powers, means that the Republican Party has been from its beginning, in my view, the most Catholic political party there ever was. It is now under great threat as those who believe "states rights" trump inalienable rights — manifest primarily in the abortion issue — used to only have one candidate, but now seem to have several candidates in the field taking that wholly illegitimate position that "states" have "rights".
States do not have rights. States have powers. Only people have rights.
The Republican Party's current pro-life plank includes at least four phrases which fly in the face of the "states rights" position.
Faithful to the first guarantee of the Declaration of Independence, we assert the inherent dignity and sanctity of all human life and affirm that the unborn child has a fundamental individual right to life which cannot be infringed. We support a human life amendment to the Constitution, and we endorse legislation to make clear that the Fourteenth Amendment's protections apply to unborn children.
1. "Declaration of Independence" – As noted previously, it is in this founding document where "inalienable rights" are given as the reason for breaking away from tyranny. That is referred to as a "Natural Law" argument, which the Founders mention as "the Laws of Nature and of Nature's God". If you do not agree that Natural Law should be embraced in the reading of the Constitution, then you agree with Elena Kagan, who is by no means a Republican, and disagree with Senator Tom Coburn, a Republican. (See video here of Senator Coburn questioning Kagan about whether the right to bear arms is a "natural right".)
2. "[F]undamental individual right to life which cannot be infringed" – Any attempt to deny that right is illegitimate. Hence, the claim that any level of government — whether local, state or federal — may, if they choose, deny that right is an illegitimate claim on its face.
3. "We support a human life amendment to the Constitution" — This is an acknowledgment that states cannot legitimately allow abortion.
4. "Fourteenth Amendment's protections apply to unborn children" — This specifically refers to the provision "nor shall any State deprive any person of life."
Sadly, most people appear to be taking a postion on abortion for expediency's sake. Ask any who believe in "states rights" on abortion if they believe states may ban guns, or if states may allow unreasonable searches by law enforcement. I assure you, they will either not respond to the question, or they will fundamentally fail to understand that it is only the Fourteenth Amendment which guarantees that individual states must not ever fail to uphold our natural rights. If there is some other explanation offered from a reading of the Constitution and Declaration of Independence for these candidates failing to call for "states rights" in regard to other "natural" rights, I would be most happy to hear the explanation.
I conclude, therefore, that only two candidates currently campaigning for the Republican nomination are genuine Republicans on this issue, are genuinely in keeping with the Founders and genuinely in keeping with the Church. Not surprisingly, they are both Catholic. I will let you do the research to find out who they are.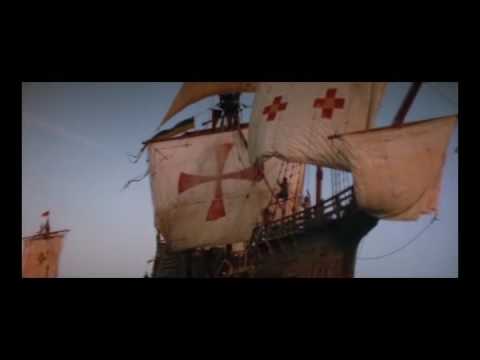 No one should fear to undertake any task in the name of our Saviour, if it is just and if the intention is purely for His holy service.
Christopher Columbus
Another Columbus Day is upon us, and I always observe it with a post on the discoverer of the new world.  Go here to read an earlier post on Columbus.  The official observance this year in the US is on October 10, rather than on the date of the discovery of the New World which occurred on October 12.  I have posted before the Encyclical of Pope Leo XIII on the 400th anniversary of the discovery.  This year we will take a closer look at his words, with comments interspersed by me.
QUARTO ABEUNTE SAECULO
ENCYCLICAL OF POPE LEO XIII ON
 THE COLUMBUS QUADRICENTENNIAL
To Our Venerable Brethren, the Archbishops and
Bishops of Spain, Italy, and the two Americas.
Now that four centuries have sped since a Ligurian first, under God's guidance, touched shores unknown beyond the Atlantic, the whole world is eager to celebrate the memory of the event, and glorify its author.
Pope Leo flatly states that Columbus was guided by God on his voyage of discovery.  That is certainly in accord with what Columbus himself thought, as demonstrated by this excerpt from his letter to Raphael Sanchez, Treasurer of Ferdinand and Isabella, reporting on his first voyage:
But these great and marvellous results are not to be attributed to any merit of mine, but to the holy Christian faith, and to the piety and religion of our Sovereigns; for that which the unaided intellect of man could not compass, the spirit of God has granted to human exertions, for God is wont to hear the prayers of his servants who love his precepts even to the performance of apparent impossibilities. Thus it has happened to me in the present instance, who have accomplished a task to which the powers of mortal men had never hitherto attained; for if there have been those who have anywhere written or spoken of these islands, they have done so with doubts and conjectures, and no one has ever asserted that he has seen them, on which account their writings have been looked upon as little else than fables. Therefore let the king and queen, our princes and their most happy kingdoms, and all the other provinces of Christendom, render thanks to our Lord and Saviour Jesus Christ, who has granted us so great a victory and such prosperity. Let processions be made, and sacred feasts be held, and the temples be adorned with festive boughs. Let Christ rejoice on earth, as he rejoices in heaven in the prospect of the salvation of the souls of so many nations hitherto lost. Let us also rejoice, as well on account of the exaltation of our faith, as on account of the increase of our temporal prosperity, of which not only Spain, but all Christendom will be partakers.
Nor could a worthier reason be found where through zeal should be kindled. For the exploit is in itself the highest and grandest which any age has ever seen accomplished by man; and he who achieved it, for the greatness of his mind and heart, can be compared to but few in the history of humanity. By his toil another world emerged from the unsearched bosom of the ocean: hundreds of thousands of mortals have, from a state of blindness, been raised to the common level of the human race, reclaimed from savagery to gentleness and humanity; and, greatest of all, by the acquisition of those blessings of which Jesus Christ is the author, they have been recalled from destruction to eternal life.
Note that Pope Leo not only praises the spreading of Christianity, but also the raising up of the natives of the New World from "savagery to gentleness and humanity".  How the intellectual fashions have changed from the time of Pope Leo to our own day!
Continue reading →
Nor, perchance did the fact which We now recall take place without some design of divine Providence. Precisely at the epoch when the American colonies, having, with Catholic aid, achieved liberty and independence, coalesced into a constitutional Republic the ecclesiastical hierarchy was happily established amongst you; and at the very time when the popular suffrage placed the great Washington at the helm of the Republic, the first bishop was set by apostolic authority over the American Church. The well-known friendship and familiar intercourse which subsisted between these two men seems to be an evidence that the United States ought to be conjoined in concord and amity with the Catholic Church. And not without cause; for without morality the State cannot endure-a truth which that illustrious citizen of yours, whom We have just mentioned, with a keenness of insight worthy of his genius and statesmanship perceived and proclaimed. But the best and strongest support of morality is religion.
Pope Leo XIII
American Catholics, a very small percentage of the population of the 13 colonies, 1.6 percent, were overwhelmingly patriots and played a role in the American Revolution out of all proportion to the small fragment of the American people they represented.  Among the Catholics who assumed leadership roles in the fight for our liberty were:
General Stephen Moylan  a noted cavalry commander and the first Muster Master-General of the Continental Army.
Captains Joshua Barney and John Barry,  two of the most successful naval commanders in the American Revolution.
Colonel John Fitzgerald was a trusted aide and private secretary to General George Washington.
Father Pierre Gibault, Vicar General of Illinois, whose aid was instrumental in the conquest of the Northwest for America by George Rogers Clark.
Thomas Fitzsimons served as a Pennsylvania militia company commander during the Trenton campaign.  Later in the War he helped found the Pennsylvania state navy.  After the War he was one of the two Catholic signers of the U.S. Constitution in 1787
Colonel Thomas Moore led a Philadelphia regiment in the War.
Major John Doyle led a group of elite riflemen during the War.
Continue reading →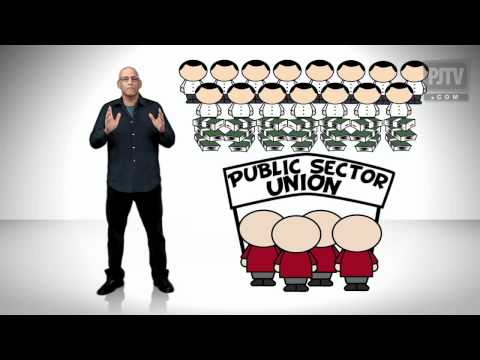 Now, there is a good deal of evidence in favor of the opinion that many of these societies are in the hands of secret leaders, and are managed on principles ill-according with Christianity and the public well-being; and that they do their utmost to get within their grasp the whole field of labor, and force working men either to join them or to starve. Under these circumstances Christian working men must do one of two things: either join associations in which their religion will be exposed to peril, or form associations among themselves and unite their forces so as to shake off courageously the yoke of so unrighteous and intolerable an oppression. No one who does not wish to expose man's chief good to extreme risk will for a moment hesitate to say that the second alternative should by all means be adopted.
Pope Leo XIII, Rerum Novarum
Klavan on the Culture, you are correct!  Public employee unions, by funding Democrats and providing election workers, effectively were able largely to write their own compensation packages, taxpayer be hanged.  It was a decades long merry party at the expense of the public, and many states are on the verge of bankruptcy as a result.  The battle over public employee unions is just the opening round in a huge political fight across the nation as the states, which are unable to simply print money as the federal government does, desperately grapple with looming fiscal insolvency.  Change is coming as change often does:  brought about by onrushing reality. Continue reading →
Now that tempers are cooling a bit, and the slanderous narrative promulgated by far-left media sources in the wake of the Giffords shooting has largely been rejected by the American public, perhaps we should reflect upon the role of violence in our history, culture, and political disputes.
Among the many perfectly reasonable points made by Sarah Palin when she addressed the blood libel manufactured against her by the media was that there is no time in history we can compare the present one to in the vain hope of finding  a more peaceful, less violent political tone. Andrew Jackson fought in 13 duels and even killed a man in one of them. He was far from the only US politician to engage in them.
Inside Catholic has been kind enough to publish a reworked and hopefully more coherent account of my thoughts on Locke and Catholic political thought. For those who didn't want to wade through my verbose musings, this ought to be more readable.