Pop Culture
The song is called Magnificent by the musical group U2.  It was a minor hit in both the United Kingdom and the United States in A.D. 2009 (and a major hit in Greece).
Some entrepreneurial YouTuber recreated the music video and turned it into a pretty decent contemporary 'Christian' music video.  The music video now celebrates the Triune God, the Eucharist, of course the love of God all coupled within a strong Pro-Life message.  There's even a guest appearance of His Holiness, Pope Benedict XVI!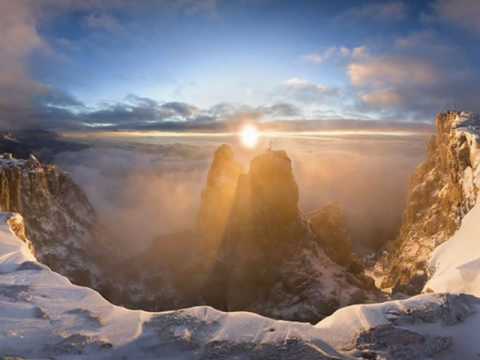 (Biretta Tip: Meg)
My family and I are fans of the Harry Potter films, so we will definitely be joining quite a few other Muggles in trekking to a theater to do our bit to make J. K. Rowling wealthy enough to buy a few smallish nations.  I have never read any of the Harry Potter books, although one of my sons and my daughter have read all of them, as has my wife, who has read them in several languages other than English.  (Yes, I did marry above my intellectual station in life.)  I don't read any great message into the Harry Potter phenomenon, other than that there will always be a market for escapist fiction with good guys, bad guys, and a definite beginning, middle and end, laden with action, humor and sentiment.
I did find it intriguing that L'Osservatore Romano gave an overall enthusiastic review to the latest film, or rather I found the reaction to the review intriguing.  Damian Thompson  celebrates this here as a Vatican about face on Harry Potter and takes a swipe at Americans and Italians while doing so, reminding us yet again why Brits are so beloved the world over.  Robust British ethnocentrism notwithstanding, I think Mr. Thompson and much of the media are wrong as playing this as some sort of reversal in Vatican policy.  (As if the Vatican has a Harry Potter policy!)  True, L'Osservatore Romano had previously published a negative piece on Harry Potter in January of 2008.  A translation of the article is here.  However, this piece ran with a positive assessment of Harry Potter in an article which may be read in English here.   A balanced look at the current review is here.
It's been a rough time going for me these past few weeks financially, but I'm still in good spirits thanks only to God.  In the meantime it is Friday and I'm in the mood to dance!
When you are a blogger, opinions, usually strong ones, are your stock-in-hobby.  Regular readers of this blog know full well that I am never short of opinions.   However, in regard to the deaths of Farrah Fawcett and the volcanic media eruption upon the death of Michael Jackson, I confess to having no opinions.  I recall Farrah Fawcett vaguely from Charlie's Angels, a show that sometimes came on when the tv was providing background noise during my college and lawschool years, but if I ever watched more than a few minutes I would be surprised.  Her poster was ubiquitous in the dorms at the time, but the attraction eluded me, something about the smile I found off-putting.  Other than that, nothing as far as I was concerned.
[Updates at the end of this post below]
I enjoyed viewing David Letterman when he first came out.  He was nerdy, goofy, and most importantly funny.  I eventually stopped viewing his show not because he wasn't funny anymore, but because I was no longer in college and I needed a good nights rest for the real world, ie, a job.  Once in a while I would catch his show and remember fondly my days of cold pizza and late night study sessions.
I was well aware of his politics, but unlike most liberals, conservatives do have a sense of humor, especially at our own expense.  I was able to suspend my politics to enjoy good humor because I loved to laugh.
Sadly Mr. Letterman went too far recently in one of his jokes.  Maybe he has been doing this for awhile, but I haven't noticed since I no longer watch his show for the reasons I mentioned above.
Normally the humor of Stephen Colbert eludes me, but I do appreciate the trouncing he gave Bart Ehrman and which is here at Creative Minority Report.
Typically if one discusses the reflection of American culture in mainstream entertainment, there are very little positive things to be said—especially in Christian circles. But there is rarely a clear solution to the problem. Some discussions of the issues, in my experience, fail to reflect the gravity of the matter. I think it matters, more so than just casual condemnation in conversation. The entertainment center in America—Hollywood—matters because it is the global center of art and entertainment. Art is the way we humans respond to the cosmos. Every generation delivers something beautiful for future generations to brood over and take delight in. Storytelling is the way human beings learn. It is the way we define our values. It gives us heroes and noble dreams. Entertainment is the way we stretch beyond the limits of our day to day work to experience the depth of our human nature. Entertainment should lead us to laugh hard, to cry with empathy, and to feel exhilaration and wonder.
It is frightening to think that Christians are missing from this unbelievably influential and urgent landscape. Christians have something to offer that is direly missing from Hollywood. We bring hope, the mandate of concern for the world, and most importantly, the glory and creative energy of the Holy Spirit.
This is needed terribly in movies, television shows, videogames, and the Internet. We need not only to be donating to and praying for organizations such as ActOne, which has a Christian vision for entertainment, we need to encourage faith-filled artists and professionals to be writers, directors, actors, and so forth, in order to change the landscape and give our youth better idols to look up to. This is a moral imperative for all Christians.
Since the blog has, of late, become the site of intense discussions on the quality of rock versus classical music, I think it's important that I as a classical music partisan take a music appreciation moment and recognize that while rock may in some ways be a limited genre compared to classical music, it is none the less capable of evoking deep and powerful human emotions, and many rock musicians are in fact very talented and deeply influenced by the classical masters:
Hattip to Cranky Con.  Since there is nothing of real importance going on today, at least nothing that can't wait for comment over the next four years,  I thought this might be a good time to take a look at these reflections by Dirk Benedict on the current Battlestar Galactica show.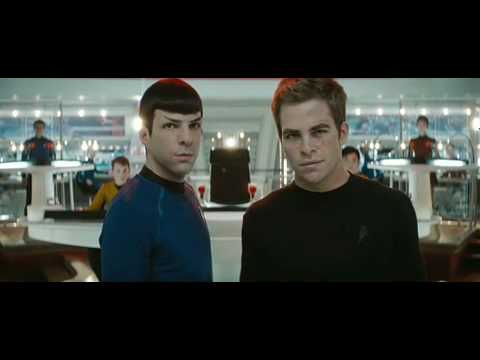 The trailer to the Star Trek movie being released next year.  Probably this trailer is not authorized so doubtless it will be pulled soon from YouTube.  (Yes, I am a big enough Trek geek to be looking forward to the movie!)
[Updated 11-19-2008 AD by Tito, found the high quality non-bootleg version I think]