Pop Culture
My wife and I often joke that we are going to raise our children Amish so as to shield them from our depraved culture.  We jest, but there's a sliver of truth in our jesting.  And of course  Donald has written a series of excellent posts here at TAC on the signs of our cultural decay.
It's not exactly a newsflash when a bunch of cranky bloggers at a website called the American Catholic bemoan our hedonistic culture.  But when others of a less socially conservative bent join the fray you know that things may have reached a breaking point.
Ace of Spades is a conservative blog, though one that tends to a certain amount of, err, frivolity with regards to cultural matters.  I don't think Ace deviates from most social conservatives on the core issues, but you wouldn't necessarily expect a rant like this one a site like his.  But Ace completely lays into the singer Katy Perry and the awful message that she spreads to our youth.
Ace posts the lyrics to one of Perry's new songs: Continue reading →
That is a word that many music entertainers use to describe "Weird Al" Yankovic.
All of the songs that Weird Al parodies he gets approval for.  In fact after the Coolio controversy about his "Amish Paradise" music video he now makes sure he speaks with the music entertainer directly before he proceeds in the production of any new venture.
Weird Al also parodies music styles, ie, pastiche, in addition to pop music hits.
In another cult classic which is a rare original from Weird Al, he pokes fun at the pop music group Devo and their brand of music which is New Wave.
Shortly after the song was released, Weird Al received a letter from the lead singer of Devo, Mark Mothersbaugh, congratulating him on writing "the perfect Devo song".  He has also said that the song is "beautiful … and I hate him for it, basically."
An apocryphal story has been recounted where the lead singer of the Talking Heads, David Byrne, said after viewing the video for "Dare To Be Stupid" that Weird Al is a "genius"!
Dare To Be Stupid is the title song of the same album, and in my personal opinion his best album ever.
Enjoy!
[Warning: The following videos are without profane lyrics or any form of nudity.  You may finally realize that you can enjoy "contemporary" or "pop" music without all the vileness that emanates from the black hole that is MTV.]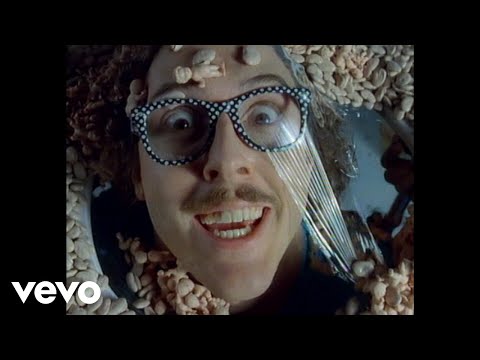 I'm coming out of the closet, I'm a "Weird Al" Yankovic fan.  I don't listen to him much these days, but I do keep up with some of his latest hits like my post from yesterday.
So here are some of his more enjoyable hits that some may not be aware of…
[Warning: The following videos are without profane lyrics or any form of nudity.  You may finally realize that you can enjoy "contemporary" or "pop" music without all the vileness that emanates from the black hole that is MTV.]
In 2006 AD the music video "White & Nerdy" re-introduced "Weird Al" back into the mainstream of American culture.  This video was his first Top 40 single since 1992′s "Smells Like Nirvana".  It also eclipsed the greatest single he ever had, "Eat It".
In between those to seminal hits he has been very active releasing albums every other year or so, but this new hit of his re-established himself as an icon of parody videos and clean fun.
"White & Nerdy" is the second single from "Weird Al's" album Straight Outta Lynwood.  It parodies the song "Ridin'" by Chamillionaire and Krayzie Bone. (OK, I'll admit it, I have no idea who Chamillionaire and Krayzie Bone are, but that's what it said in Wikipedia)
This song makes fun of nerds everywhere from Houston, Texas to Springfield, Illinois.   It includes constant references to stereotypically "nerdy" things, such as collecting comic books, playing Dungeons & Dragons (D&D), and editing Wikipedia, as well as stereotypically "white" things, like watching Happy Days and playing ping pong.
Chamillionaire himself put "White & Nerdy" on his official MySpace page, and commented that he enjoys the parody. In an interview, he also stated he was pleasantly surprised by "Weird Al"'s rapping ability, saying: "He's actually rapping pretty good on it, it's crazy … I didn't know he could rap like that."
Enjoy the cameo's, especially from Donny Osmond!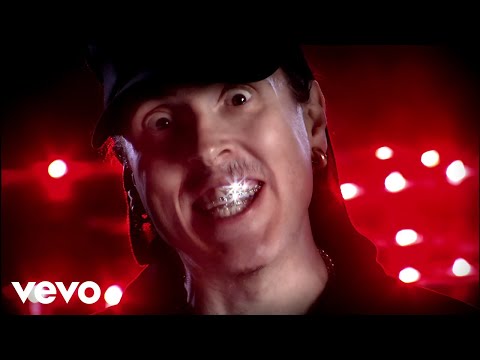 Yes, there are more funny and highly entertaining video's from Weird Al.  I compiled a short list of his most creative hits.
A new documentary on the life of Archbishop Fulton J. Sheen will be shown in movie theaters as pre-release screenings.  It will also be available in DVD format (TBD).
A brief synopsis of the film is provided by the distributor (with minor editing):
"Archbishop Fulton J. Sheen: Servant of All" is a one-hour documentary that tells the story of Sheen and the tremendous impact he had on individuals, the Catholic community, the American public, and the world. Divided into five main sections, the film uses still images, video footage and interviews with those who knew Sheen to tell the story of this remarkable man, gifted teacher, missionary, priest, and loyal son of the Church.
Michael Scott, the head sales manager of Dunder Mifflin is calling it quits at the end of the 2011 television season.
The Office is one of the few shows that I enjoy watching because the comedy and writing are top-notch and just as importantly, it isn't as depraved as most shows on television.
Viewing The Office is like watching elementary school cliques try to behave as adults.  It's entertaining and sometimes difficult to watch, especially when the Michael Scott character embarrasses himself to the point that I cringe at the tv set.
Regardless, the show will definitely be different without him if they choose to continue, which I hope they do.
Leonard Nimoy is calling it quits as to any future portrayals of Mr. Spock, and is retiring from show business.
Leonard Nimoy, the actor who has famously portrayed "Star Trek's" original alien Spock for over 40 years, has announced he's officially hanging up the pointy Vulcan ears for good. Nimoy, 79, plans to retire shortly from show business and the "Star Trek" convention circuit, according to the Canadian newspaper Toronto Sun.
Channel surfing the other night, I came across a slew of 1980s "coming of age" movies on cable television. With all of their flaws (too much sexual innuendo, which is mild by today's comparisons,) one can easily see a positive theme of a bright future and endless possibilities running through this genre of films. I had almost forgotten that in the 1983 film Valley Girl, Julie played by Deborah Foreman actually chastises her hippy parents for their suggestion that if she and her new boyfriend Randy, played by Nicholas Cage, want to explore their sexuality it would be alright by them.  Julie rebukes her parents for having such beliefs as well as the nostalgia surrounding their involvement in the 1960s anti war movement; after all it was the era of Ronald Reagan. Everything seemed possible; it was Morning in America again. Many of these movies were set in California which at the time exuded excitement for those of us growing up in colder, Midwest climates. Economically, California was booming and it was also the heart of a growing and diverse music scene.
Fast forward some 25+ years later and many of today's films have a dark undercurrent with more than a little subtle leftwing political and cultural propaganda running through them. While there are certainly hopeful signs in Hollywood, especially with the advent of stars like Eduardo Verastegi and his movie Bella and associated Metanoia Films, (Click here for my interview with Eduardo Verastegui,) the secular film industry has fallen even farther into the cesspool. Sadly the Golden State's economic boom seems but a distant memory, which was bound to occur when California's Big Government mentality rivaled that of Sweden or the Canadian province of Quebec. The bigger question remains; is California setting the trend once again for the nation and the western world, and if it is what hope is there? The hope remains as it always has not in mortal man and the latest left wing hypothesis about the world's failings, but in the teachings of the Catholic Church.
Last night I was exercising and flipping through the channels and saw Mel Gibson on the Jay Leno Show- very disturbing stuff.  He joked about having a lot of off-color jokes, he offered up some profanity to quote some girls he ran into while filming in Boston. To top it off he promised Leno that if and when he decides to get married again he would announce it first on Leno's show.
I probably shouldn't be surprised, but I am.
Last fall I saw a trailer for a new movie that's coming out next week called Legion, in which Michael the archangel defends humanity against the armies of (good?) angels which God has sent to wipe out humanity. Here's the plot summary from Wikipedia:
For not scheduling your State of the Union address on February 2nd, feast of the Presentation of the Lord and the night of the season premiere of the final season of Lost, the greatest television show in broadcast network history. 
Avatar, a film produced by James "I found the tomb of Jesus" Cameron, is being spoofed by the people over at Big Hollywood with clips from the low-brow film Team America.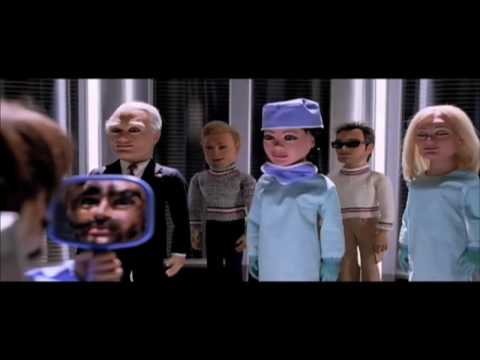 (Biretta Tip: Big Hollywood)
In this most recent SNL skit President Obama was skewered… royally.  It's as if the SNL writers downloaded my thoughts on President Obama's recent Asia trip, or what is sometimes referred to as his World Apology Tour: Asia Edition, and wrote this skit
The sarcasm is biting and the humor is hilarious.
The question is, why does it seem that his base is turning on him?  Are they realizing that their previous efforts to poke fun at President Obama failed miserably so they turned it up a notch?  Or is this genuine creative license that sometimes hits or miss and in this instance it hit?  Or are they really upset with the excessive spending that President Obama is pushing for?
My guess is that it's their creative license that finally hit its mark.  I like SNL, but watch it infrequently now that I don't even have rabbit ears on my tv set to watch the broadcast networks.
This skit certainly got me to smile and lifted up my day ever so briefly.
The most memorable line from this skit is:
"I am noticing that each of your plans to save money involves spending even more money."
Enjoy!
[vodpod id=Groupvideo.4001657&w=425&h=350&fv=]
(Biretta Tip: Big Hollywood)