Polls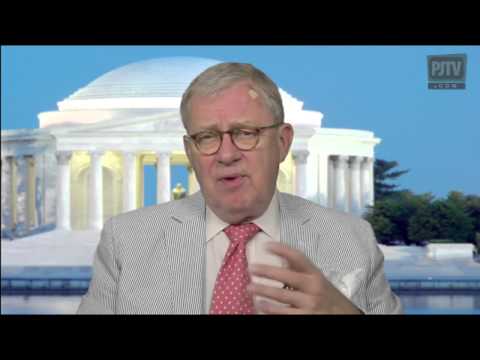 CNN gave us a fine example of why the polls this year are largely worthless.  The poll shows a tied national race at 49-49.  This is a 3 point improvement for Romney over the last national poll they took.  Then you dig into the internals of the poll.  They sampled 41% Democrats and 30% Republicans.  Yep, in a year when almost all the evidence points to a parity in party turnout or a slight Republican advantage, the best they could manage after giving Obama an eleven point advantage was a tie for the Southside Messiah!
The Czar at Gormogons has a straight forward explanation as to why most of the polls this year are showing a huge oversampling of Dems:
Gallup today was Romney 51-Obama 45.  Polls come and polls go, but this one is significant for several reasons:
1.  50% and up-It is the first time that Romney has gone above 50% in the Gallup tracker.
2.  Surge Not a Bounce- Initially it was thought that Romney got a bounce from the first debate.  Bounces fade.  What this poll demonstrates is that Romney for the past two weeks has been enjoying a surge.
3.  Incumbent Forty Blues-It is electoral death normally for an incumbent to be under 50% in a Presidential race this late in the election season, due to the fact that most undecided voters break for the challenger.  Obama in the mid-forties is looking at a ceiling for his support well under 50%.
4.   October Winner-The candidate ahead in mid-October has almost always gone on to win.  The only exception I can think of is Reagan in 1980, and Democrat blather to the contrary Obama isn't Reagan.
5.  One More Debate-The events that can have a major impact on the election are running out.  Just one more debate and that is on foreign policy, probably not the President's favorite subject in these Benghazi haunted days. Continue reading →
Intrade is an online trading platform where participants actually place (legal) bets on the outcomes of certain events. For close to a decade political pundits have been using it as a reference to predict election outcomes. Indeed it seems to have a good record, correctly predicting the outcomes of the 2004 and 2008 presidential elections, and getting all but two states correct in 2008. Currently, Intrade gives Barack Obama a 62.4% chance to win re-election.
So is Intrade a valuable resource that can be relied upon to accurately predict election outcomes? Not in the least.
This Business Insider article sums up several of the problems with Intrade, and hits upon the point that has bugged me the most about it, namely that all it does is distill current conventional wisdom. Take, for example, that 62.4% number above. Sure that looks good for Obama, but over a week ago that number was well over 80%. In other words, as Obama's poll numbers moved down so did confidence by Intrade investors. As Joe Weisenthal put in when discussing the Republican primary:
So why ignore InTrade? Well, basically, because all it does is distill conventional wisdom. Seriously, what good is it to know that on InTrade Mitt Romney is far ahead, and that Hermain Cain doesn't have a chance? All you have to do is read any DC-based political pundit, and they'll tell you the exact same thing.

And when the conventional wisdom changes, so does the market.

Rick Perry is down in the dumps on InTrade now, but back in August — when everyone was talking about how he was the frontrunner — he was the frontrunner on InTrade as well.
Weisenthal then tracks Perry's chances on InTrade, and notes how they basically just mirror Perry's poll numbers.
Even the 2004 and 2008 results aren't that impressive in retrospect. When people woke up on election day 2008, did anybody really doubt that Barack Obama would win, other than people who clung to fleeting hopes of a miracle McCain victory? And in 2004, Bush's chances were just over 50% – meaning that the market as a collective was leaning the same way as most polls which, with a few exceptions, generally gave Bush a slight edge. In fact, if you look at Intrade activity on election day itself, Bush's chances plummeted as early exit poll leaks suggested a Kerry victory, and then rose again as actual election results came in and a Bush victory became more apparent. In other words, Intrade just reflected the polls. And while the state predictions seem impressive, again, how many states were truly up for grabs? Intrade was therefore no more useful a guide than any reasonably informed individual with access to polling data.
Some fans of Intrade like to point out that participants literally have to put their money where their mouth is. I don't really see how this makes the platform any more valuable as an index. Bookies all over the country would be the ones fearing having their legs broken if money induced wiser gambling behavior – and Intrade is, in essence, simply a gambling platform.
Long story short, Intrade offers no more insight into how the election will play out than some cranky guy writing on a blog who can look at the Real Clear Politics average of polls (which has Romney up by 1.3 percent, incidentally). So then why do pundits insist on citing it, and why do people continue to think it has any meaningful predictive value?
Gallup has announced that in their tracker Mitt Romney has pulled dead even with Obama since the debate:
Registered voters' preferences for president are evenly split in the first three days of Gallup tracking since last Wednesday's presidential debate. In the three days prior to the debate, Barack Obama had a five-percentage-point edge among registered voters.
An Oct. 4-5 Gallup poll finds roughly two in three Americans reporting that they watched the Oct. 3 debate, similar to what Gallup measured for each of the three 2008 presidential debates. Those who viewed the debate overwhelmingly believe Romney did a better job than Obama, 72% to 20%. Republicans were nearly unanimous in judging Romney the winner. But even Democrats rated Romney as doing a better job than Obama, 49% to 39%. Continue reading →
Karl Rove, a hero to much of the Right and a demon figure of the Left.  Frankly I have never been that impressed by Rove.  In 2000 he almost threw away a race that Bush was winning going away due to his inability to have Bush admit early in the campaign that he had once been arrested for drunk driving.  He should have told Bush, or more likely Mrs. Bush, that everything tends to come out in a presidential campaign.  Instead a Democrat political operative springs this the weekend before the election and converts an easy Bush win into a national ordeal.  In 2004 a fairly lackadaisical Bush campaign struggled to defeat John Kerry, a weak candidate who should have been little challenge.
Having said that, Rove in the video above does an excellent job  demonstrating why most presidential horserace polls, with their fixation on the 2008 electorate are, to be blunt, crap.
Michael Barone, who I have always regarded as the best political prognosticator, yesterday on the Hugh Hewitt show talked about problems with the current batch of polls: Continue reading →
Datech Guy explains why most presidential horserace polls are, to put it politely, worse than useless:
For the last two weeks we have been treated to the narrative that Barack Obama is surging at the polls, Mitt Romney is in trouble and unless there is a massive change in direction it is all over.
Simply put this is a lie.
Of all the polls you have seen, there is one poll that has gotten no attention, it is a poll that has been taken monthly, it is a poll that Doug Ross spotted and promoted on his site.  It is the Rasmussen Poll of party identification.
They have party identification results online dating back to 2004.  Here are the 2012 numbers through August
That shows a GOP advantage in registration this year but you might say:  "Hey, Datechguy, you've  been hitting polls all year, why can't THIS poll be wrong?"
That's a good question, we can answer it by asking another question: Does this poll of party identification correspond with the results of national elections?
Lets take a look: Continue reading →
Ed Morrissey at Hot Air for years has done yeoman work in examing polls minutely and he does this well today in examing an ABC Washington Post poll with purports to show Obama leading Romney 51-44.
I love the Washington Post/ABC poll.  It's a great object lesson in how to manufacture news.  Need a story that the incumbent President's fortunes are looking up?  Well, just adjust the sample a bit and voila, he takes a seven point lead over his presumed rival in the fall election!  Besides, it gives me fodder for snarky material every few weeks.
Let's get down to cases, shall we?
With the general-election campaign beginning to take shape, President Obama holds clear advantages over Mitt Romney on personal attributes and a number of key issues, but remains vulnerable to discontent with the pace of the economic recovery, according to a new Washington Post-ABC News poll.

Obama has double-digit leads over the likely Republican presidential nominee on who would do a better job of protecting the middle class, addressing women's issues, handling international affairs and dealing with health care.
You know where else Obama got a double-digit lead?  In the polling sample.  In 2008, when Democrats surged to the polls after eight years of George W. Bush, CNN's exit polls showed a seven-point advantage for Democrats, 39/32, which mirrored Obama's seven-point victory in the popular vote.  In 2010?s midterms, CNN exit polls showed a 35/35/30 split.  By contrast, the previous WaPo/ABC poll in March had a D/R/I of 31/27/36, which undersampled both parties relative to independents but left Democrats with a 4-point advantage — perhaps an arguable model for 2012 turnout.  Today's has a D/R/I of 34/23/34, adding seven points to that Democratic advantage and presenting a completely unrepresentative, absurd model for the 2012 turnout. Continue reading →
Rick Perry has suffered in the secular polls due to his performance in the debates, Herman Cain has gained traction, Mitt Romney has remained stable and just received an endorsement from Chris Christie who himself has officially stated he will not run for president (this time around).  In addition both Sarah Palin and Thad McCotter have also announced they will not pursue the nomination, in all this, Rick Santorum has maintained a lead among TAC readers of all candidates.
Will Santorum continue his popularity among Catholics or not?
Here's our latest poll so please vote after watching tonight's GOP debate:
The American Catholic (TAC) GOP Poll will be accepting votes until tonight, so if you haven't voted, now is the time.
Thus far former Pennsylvania U.S. Senator Rick Santorum is still leading with 23% (up 1 point since Wednesday) of the vote followed by Texas Governor Rick Perry with 17% (down 2 points since Wednesday) of the vote.
The American Catholic (TAC) GOP Poll is still accepting votes until this Friday evening.
Thus far former Pennsylvania U.S. Senator Rick Santorum is leading with 22% of the vote followed by Texas Governor Rick Perry with 19% of the vote.
Texas U.S. Representative Ron Paul follows with 13% of the vote with undecideds rounding the top four at 11%.
Top tier candidates Michele Bachmann is way back with 2% of the vote with Mitt Romney at 5% of the total vote.
The American Catholic (TAC) has been running a periodic poll of the GOP presidential field. So naturally following the Iowa Straw Poll we have this months poll for our TAC readers.  We have included candidates that have declared their candidacy as well as other speculative* candidates. As the primaries arrive the field of candidates should narrow down a bit.
Tim Pawlenty has dropped out, but Rick Perry has "officially" entered the race.  A newcomer to our poll is Representative Thad McCotter of Michigan.  Tim Pawlenty garnered 13 votes in our last TAC poll, we'll see where Pawlenty's supporters will go to next.  Rick Santorum won the last TAC poll.
You can view the results of our last poll here.
Update:  My apologies, I have added Michele Bachmann.
* For example even though Chris Christie has denied he is interested in running, he still will be in Iowa for an inexplicable reason. Until then, he will be showing in the poll until we don't see his name on the actual roll.