Political Rhetoric
So what right-wing columnist said this:
All this fuss about civility . . . is an attempt to bully critics into unilaterally disarming – into being demure and respectful to the president.
Actually, it was Paul Krugman, quoted in a Stephen Miller article titled "Anger Mismanagement," published in the Wall Street Journal on March 19, 2004.
Hey, at least this can be one time where I totally agree with Paul Krugman.  Oddly enough, apparently I am in fuller accord with Paul Krugman than . . . Paul Krugman.
Midway through college, I found myself (in part, I am sure, through my own fault) sucked into one of those interpersonal dramas of the sort that can only take place in an environment where lots of young adults with much time and little sense are living with each other in a small residential college 24/7. I had a falling out with my roommate, and since the room had become a rather difficult place to live, I arranged with the residence director to move into another room in the dorm. This was almost but not quite the end of it. For a few weeks longer there were random knocks on my door, anything I put on my bulletin board was slashed to ribbons, milkshakes had a way of happening to get spilled on my car, etc. And then all was forgotten.
But during that brief period during which the strife could not be let go, I developed a reflexive reaction to everything about the former roommate. Seeing a car on the highway the same color and model as his would make me angry. Just hearing the roommate's name would cause a tightening feeling in my stomach. Even if one would be glad to be done with it all, being hated by someone else is something which cannot help but cause significant changes in you. Hatred is never a one-way relationship.
I think of this at the moment because our country looks increasingly like two camps that would really like to be warring, except for the fact that actual civil wars cut into work hours more than blogging does. When Representative Gabrielle Giffords was critically injured, and six bystanders were killed, by a gunman who was seriously disturbed, to say the least, it could have been a moment for the country to pull together in a sense of common sympathy for the dead and injured and outrage that violence had been brought into our civic life, where it has no place.
House Speaker John Boehner stepped forward and delivered standard unifying rhetoric for such occasions, "An attack on one who serves is an attack on all who serve. Acts and threats of violence against public officials have no place in our society… This is a sad day for our country."
Continue reading →
The boycott that Los Angeles is imposing on Arizona has its first victim, the city of Los Angeles itself.
The state of Arizona is about to strike back at L.A. again to defend itself.
A letter written by one of the commissioners of the Arizona Corporate Commission is telling Los Angeles mayor Antonio Villaraigosa to be ready to accept the consequences of his actions:
If Los Angeles wants to boycott Arizona, it had better get used to reading by candlelight.
Basically Mayor Antonio Villaraigosa's bluff has been called.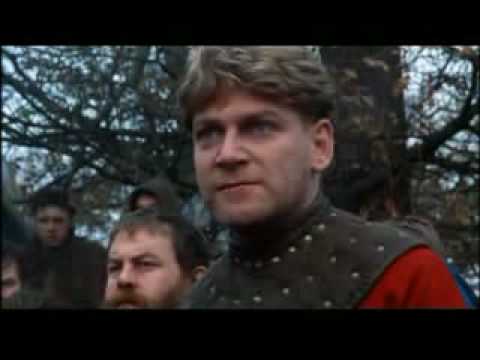 I have never served in combat or been in a warzone for which I thank God.  However, many of my friends are veterans of combat in conflicts stretching from World War II to Iraq.  Such an experience marks them.  They tell me that they have some of their best memories from their time in service, along with some of their worst.  It is a crucible that they have passed through which is hard to completely convey to someone like me who has never gone through it.  Usually they do not speak much of it, although often I have seen a quiet pride when they do speak about it:  a knowledge that they were given a test on their passage through life and made it through, mingled with sadness for their friends who were lost.  They belong to the exclusive club of those called upon to put their lives on the line for the rest of us.  They are entitled to respect for their service, whether they are given that respect by the rest of us or not.
Therefore I take a very dim view of anyone who seeks entry into their ranks under false pretences.  The New York Times has revealed that Richard Blumenthal, Democrat Attorney General of Connecticut and candidate for the Democrat nomination for the US Senate is one such person:
At a ceremony honoring veterans and senior citizens who sent presents to soldiers overseas, Attorney General Richard Blumenthal of Connecticut rose and spoke of an earlier time in his life.
We have learned something important since the days that I served in Vietnam," Mr. Blumenthal said to the group gathered in Norwalk in March 2008. "And you exemplify it. Whatever we think about the war, whatever we call it — Afghanistan or Iraq — we owe our military men and women unconditional support."
There was one problem: Mr. Blumenthal, a Democrat now running for the United States Senate, never served in Vietnam. He obtained at least five military deferments from 1965 to 1970 and took repeated steps that enabled him to avoid going to war, according to records.
Of all places, at the ESPN website, in response to sports boycotts.
The demonization of the state of Arizona, its comparison to Nazi Germany and the Soviet Union, is despicable and dishonest. It is hateful and vile. It is immoral and unjust.
By it, I am outraged and disgusted, not only when, but especially when, it is done by a bishop who has proven himself a promoter of heresy, a corrupt and degenerate criminal, and an ignoramus.
I strongly encourage everyone to hear the governor out before making any further unjust slanders. There will be no comments here because we've all been debating this for days, and we all know each other's positions. So either hear the governor out or don't. Anyone who is dying to say something to me can find my email address through my personal blog.
Brilliantly, smashingly, in this column.
My favorite part:
That's Arizona. To the coastal commentariat, "undocumented immigrants" are the people who mow your lawn while you're at work and clean your office while you're at home. (That, for the benefit of The New York Times' Linda Greenhouse, is the real apartheid: the acceptance of a permanent "undocumented" servant class by far too many "documented" Americans who assuage their guilt by pathetic sentimentalization of immigration.) But in border states, illegal immigration is life and death. I spoke to a lady this week who has a camp of illegals on the edge of her land. She lies awake at night, fearful for her children and alert to strange noises in the yard.
I could add a lot more, and I may in the days to come. For now, Steyn and others are saying what needs to be said in defense of AZ. Even if you disagree with the law, the way the far-left, and sadly, certain Catholic bishops, are now treating AZ is despicable.
There can be no friendship and no discussion with such people.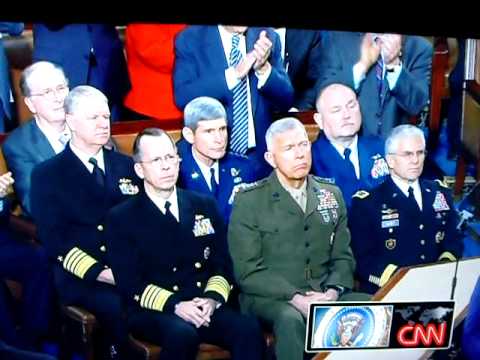 Although I tend to agree with my friend Paul Zummo, the Cranky Conservative, that the State of the Union address is our annual self inflicted ritual of boring torture, I did have the State of the Union on as background noise while I went about other tasks.  I was amazed at what a self-indulgent exercise in venting it mostly was.  Things haven't gone Obama's way, and last night he decided to engage in a little Presidential talk-therapy.  The tedious length, reminiscent of some of Bill Clinton's efforts, indicated that this was an undisciplined opportunity for Obama to lash out at his opponents.  Three more years of this should be as much fun for the country as my last root canal was for me.
Two points struck me as particularly odd.  Obama telling Democrats in Congress that this was not a time to "head for the hills" in panic over the looming elections.  This is the type of statement that he might make to them behind closed doors, but certainly not in a State of the Union address so as to remind the nation that Democrats are in panic mode.  Doing so will not calm jittery Democrats in the slightest.  The second point was his reopening the issue of gays in the military.  I could just hear Blue Dogs from Republican areas thinking, "Well thanks Mr. President for driving another nail in my coffin in November!"  Obama has obviously decided that if he is going down, he will do so as a champion of Liberal orthodoxy.  I doubt if this will please the Democrat members of Congress more rooted in electoral reality.
Those are my thoughts, what are yours?
The epidemics of amnesia, Alzheimer's, schizophrenia, self-hypnosis, and intellectual doublethink are on the rise in Washington—rising faster, by the calculation of some spectators, than our national debt.
It goes without question that there are things on record some would prefer to forget or never have mentioned again. Republican lawmakers, influenced by political expediency or historical confusion, presented themselves in the latter part of this year as the champions of Medicare. The glaring absurdity of GOP Medicare scare-tactics somehow passed under the radar of the majority of critics, who most certainly had their eyes fixed on the Democrats.
Just recently Senator Hatch (R-Utah) decided that he would not let the year close without displaying one more case of Republican intellectual doublethink—one so incredible that is absolutely mind-boggling to the habitual political observer who realizes that the GOP is going to ride to victory in 2010 not just on the failures of Democratic leadership, but on the sweeping epidemic of American political amnesia. Continue reading →
Don Boudreaux of Cafe Hayek makes a good point which is too often glossed over in political debate:
Writing about health-care, Paul Krugman asserts that "conservatives … don't want Americans to have universal coverage" ("The Defining Moment," Oct. 30).

Among the earliest lessons that I teach my freshman economics students are (1) intentions are not results, and (2) to oppose a government program is not necessarily to object to the intentions stated by that program's advocates.

Paul Krugman obviously teaches his students differently, for he clearly believes that (1) if government intends for Americans to have universal health coverage, then the result will be that Americans actually get universal health coverage, and (2) anyone who opposes a government program promising universal health coverage is a person who objects to Americans actually getting universal health coverage.
This is perhaps the most common fallacy of all in political argument for people to follow the form: I support bill/candidate X because I think it will have good result Y. You don't support X. Therefore you don't care about Y. Continue reading →
[Updates at the bottom of this posting as of 3:03am CDT on AD 9-10-2009]
President Obama's speech covered many topics, lets first layout our President's plan:
I. Keep the health insurance you have now.
1.  Pre-existing symptoms or disabilities no longer will disqualify anyone from coverage.
2.  No spending caps set by insurance companies.
3.  No drop in coverage in the middle of an illness.
4.  Limit on out of pocket expense.
5.  Minimal requirements of coverage.
II. Public Option & Exchange

1.  When losing your job you have the Public Option if you can't afford insurance.
2.  Insurance exchange markets will be required for insurance companies to participate in.
3.  Tax credits for small businesses.
4.  In theory this will not lead to a government take over.
Liberals and Democrats have accused many Americans of overreacting to the speech that President Obama will be delivering to school children today (at 11:00 am Central Daylight Time).
On the surface this would seem a fair evaluation but if you dig a little deeper, those on the Left may well be making another crucial misdiagnosis of the source and cause of this reaction.
First lets examine the prism that those on the Left have viewed this reaction.