Political Corruption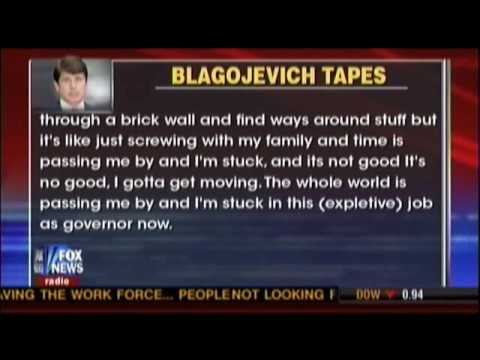 Blagojevich, the foul mouthed former governor of my State, the first governnor in the history of the State of Illinois to be impeached and removed from office, will not have to pay rent for the next 14 years, as he will be serving time for that period after being sentenced today by Federal District Judge James Zagel. Continue reading →
Well, it wasn't quite as exciting as the above courtroom scene from The Untouchables, but today Rod Blagojevich, twice elected governor of the Land of Lincoln, was found guilty on 17 counts in the Federal criminal prosecution brought against him:
Count 1-Wire fraud related to Children's Memorial Hospital-GUILTY
Count 2-Wire fraud related to the Senate Seat-GUILTY
Count 3-Wire fraud related to the Senate Seat-GUILTY
Count 4-Wire fraud related to the Senate Seat-GUILTY
Count 5-Wire fraud related to the Senate Seat-GUILTY
Count 6-Wire fraud related to the Senate Seat-GUILTY
Count 7-Wire fraud related to the Senate Seat-GUILTY
Count 8-Wire fraud related to the Senate Seat-GUILTY
Count 9-Wire fraud related to the Racing Bill-GUILTY
Count 10-Wire fraud related to the Senate Seat-GUILTY
Count 11-Attempted extortion related to School Shakedown-NO VERDICT
Count 12-Attempted extortion related to Children's Memorial Hospital-GUILTY
Count 13-Bribery related to Children's Memorial Hospital-GUILTY
Count 14-Extortion conspiracy related to Racing Bill-GUILTY
Count 15-Bribery conspiracy related to Racing Bill-GUILTY
Count 16-Attempted Extortion related to Tollway Shakedown-NO VERDICT
Count 17-Bibery related to Tollway Shakedown-NOT GUILTY
Count 18-Extortion conspiracy related to the Senate Seat-GUILTY
Count 19-Attempted extortion related to the Senate Seat-GUILTY
Open Thread, anything and everything.
(Biretta tip:  Lucianne)
Illinois politics has always had a rather corrupt and colorful flavor about it.  Sort of Louisiana with bad winters.  Two examples:
1.    Alexi Giannoulias is the Democrat nominee for Obama's old senate seat.  As the bare knuckles Republican ad above indicates, Giannoulias has been alleged to have substantial mob ties due to Broadway Bank , a Bank owned by the Giannoulias family and which made substantial loans to Chicago crime figures.  A comprehensive look at Mr. Giannoulias is here.
2.    Scott Lee Cohen, a wealthy Chicago pawnbroker, won the Democrat nomination for  Lieutenant  Governor on Tuesday.  Immediately after he won, it came out that in 2005 he was arrested for allegedly holding a knife to the throat of a former girl-friend, a woman who was once convicted of prostitution.   The woman failed to show up at a subsequent hearing, and the charge was dropped.  One might ask why none of his opponents brought this scandal up prior to the voters going to the polls.  I have no answer.  Governor Quinn, the Democrat nominee for Governor, has stated that Cohen must step down.  Cohen has indicated that he has no intention of stepping down.
Ah, the Land of Lincoln.  We may be the most misgoverned state in the Union, but I do believe we get good entertainment value from our politicians!
Update I: From my co-blogger, and fellow Illinoisan, Elaine:
The Cohen debacle is literally getting worse by the minute.
Not only do we have the domestic battery charge from '05 — which he did actually admit to in an interview nearly a YEAR ago — his divorce papers and other documents have been made public, and they allege 1) steroid abuse and 'roid rages against his wife and kids, 2) attempts to rape his wife, 3) harassing messages written in lipstick on his (now ex) wife's mirror, 4) failure to pay child support for his four kids while he was spending $2 million or so on running for lite guv, 5) numerous lawsuits against him, including his OWN BROTHER suing him for $200K (haven't found out what for yet).
On top of all that, his major endorsers and campaign contributors included…. wait for it… Planned Parenthood and Personal PAC (a PAC known for endorsing only the most radical pro-aborts it can find). Even some liberals are shaking their heads at the irony of an allegedly "pro woman" PAC donating to the campaign of a domestic abuser and deadbeat dad!
Illinois politics, better than any novel!
(Biretta Tip: Lucianne)
Democrat Party Senator Mary Landrieu of Louisiana cast her vote for Harry Reid's health care bill and became the biggest purchased vote in American legislative history.  She sold her vote for a cool $100 million in order to begin debate on the anti-life health care bill.
As of 24 hours ago Senator Landrieu was still wavering on whether to vote for the health care bill.  But in a dark smoke filled room away from the lights and cameras of the media a deal had been struck which bought the senators vote.  Surprising considering President Obama promised an open and lively debate throughout the entire process and he has failed miserably in delivering on this promise.
Lies, corruption, and blatant disregard for the American people, in this instance, the people of Louisiana was in full display as Senator Landrieu cast bought vote for the health care bill.  She was so brazen about selling out her soul for money the U.S. government does not have that she proudly declared, "And it's not a $100 million fix. It's a $300 million fix."  Bragging that she was bought for $300 million.  Some have called it the great new Louisiana Purchase.
The House has voted to cut off all federal funds for Acorn.  The vote was 345-75.  Here is a list of the 75 House members who want to continue to shovel your tax dollars to Acorn.  Everyone of the 75 is a Democrat.
In other Acorn news,  the Obama campaign website has been scrubbing away references to Acorn down the old Orwell memory hole.
You know that Acorn is toast when even the Lying Worthless Political Hack, a/k/a Nancy Pelosi, Speaker of the House, is calling for an investigation of Acorn.  The day before yesterday she wasn't even aware that the Senate had voted to cut off funding for Acorn.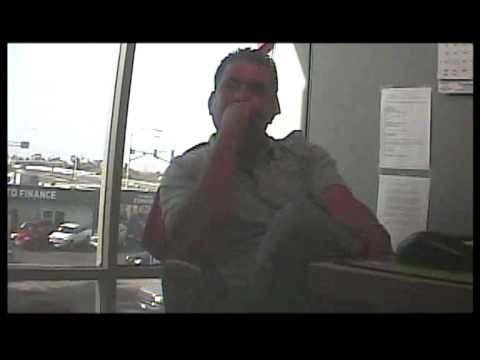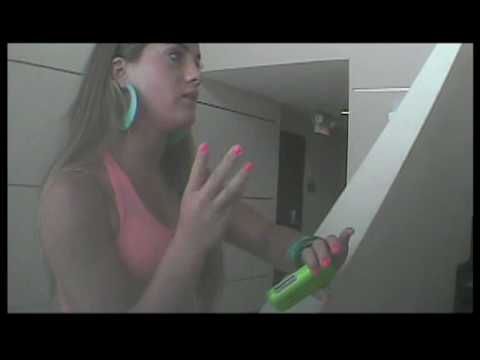 O'Keefe and Giles continue their Acorn demolition tour with a visit to an Acorn office in San Diego.  Here an Acorn employee helpfully offered to smuggle underage girls across the border to work in the brothel, and inquired about the prices charged by Giles.  Our tax dollars hard at work.
1.  The second part of the San Bernardino Acorn expose of O'Keefe and Giles.  Go here to read the comments of Giles regarding her "girl talk" with the flakey Acorn employee.
2.  In the wake of the Acorn scandal exposed by the intrepid duo of O'Keefe and Giles, Acorn has announced that it is suspending advising new clients and is setting up an independent review board.  Hmmm, this is an amazing turnabout from the initial reaction of  Acorn to the videos  which was that the whole thing was a conspiracy against Acorn put together by Fox.  Of course the "independent review board" is stacked with cronies and supporters of Acorn, but at least Acorn is under such pressure that it has to pretend to be trying to reform itself.
3.  Governor Pawlenty of Minnesota has ordered a review and suspension of any state contracts with Acorn.
4.  Governor Schwarzenegger in California is calling for a full investigation of Acorn's California activities.
5.  Meantime Acorn has joined the Reverend Wright, and many other groups and individuals under the Obama bus.  Obama had a somewhat different attitude regarding the organization just last year:
When Obama met with ACORN leaders in November, he reminded them of his history with ACORN and his beginnings in Illinois as a Project Vote organizer, a nonprofit focused on voter rights and education. Senator Obama said, "I come out of a grassroots organizing background. That's what I did for three and half years before I went to law school. That's the reason I moved to Chicago was to organize. So this is something that I know personally, the work you do, the importance of it. I've been fighting alongside ACORN on issues you care about my entire career. Even before I was an elected official, when I ran Project Vote voter registration drive in Illinois, ACORN was smack dab in the middle of it, and we appreciate your work."
6.  The Lying Worthless Political Hack, a/k/a Nancy Pelosi, Speaker of the House, was asked about the Senate bill cutting off funding for Acorn, her response was as follows:  "I don't even know what they passed," Pelosi told The Post yesterday. "What did they do? They defunded it?"
7.  I have never liked Jon Stewart:  too liberal for my conservative tastes.  However, this clip of his show here where he lambastes the mainstream media for missing the Acorn story is a must see.  As he notes, he is a fake journalist and he feels terrible about being scooped on a story by a couple of kids.  He gets to the heart of the matter.  The corruption of Acorn has been apparent for years, but neither the media nor the politicians did anything until a very inventive "couple of kids" took the initiative to expose the corruption for all to see.  A media that ignores this type of story is a media that is worthless.  Politicians who tolerate this type of corruption and shovel taxpayer funds at a manifestly corrupt organization are worse than worthless.  What O'Keefe and Giles have demonstrated is that we do not have to put up with this state of affairs.  Look forward for more shoes to drop:    more videos are on the way.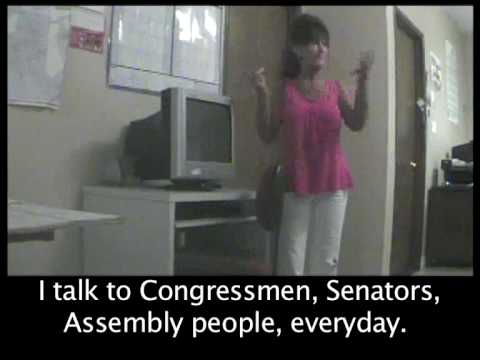 O'Keefe and Giles take their pimp and prostitute masquerade to an Acorn office in San Bernadino California and are met with open arms!  Four Acorn offices across the nation have no problem with helping out a criminal enterprise involving underage prostitutes!  This has been a brilliant sting which has brought Acorn to its knees in just a few days.  Amazing, simply amazing!  Go here to read Hannah Giles' comments on the science behind the Acorn sting. 
The mainstream media and this story?  Best summed up by ABC's Charlie Gibson's comment this morning on WLS in Chicago that he knew nothing about it.  If a story reflects poorly on Democrats, it might as well not exist for much of the mainstream media.  In the day of blogs and youtube, this type of partisan "ostrich journalism" is rapidly becoming extinct.  They will not be missed.
Update:  The New York City city council has suspended payments to Acorn and the Attorney General of New York has announced an investigation into pork barrel grants to Acorn.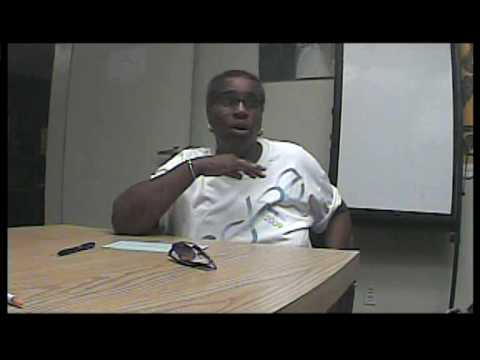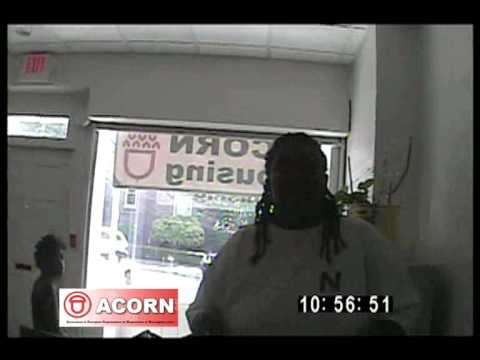 Acorn, the Association of Community Organizations for Reform Now, is a left wing political action group with close ties to the Democrat party.  Since 1994 it has received over 53 million dollars in federal funds.  It has a long history of involvement in voter registration fraud.  Obama has a very long history of involvement with Acorn.  Acorn has acknowledged problems in voter registration fraud but has blamed a few "bad apples".
Thanks to the intrepid James O'Keefe and Hannah Giles, posing as a pimp and prostitute, we now know quite a bit more about advice that Acorn gives to those seeking assistance from them.  Hitting Acorn offices in Baltimore, Washington and Brooklyn, Acorn employees were only too happy to assist O'Keefe and Giles in setting up a fictitious house of prostitution involving underage prostitutes.  The advice of the Acorn worker in Baltimore that the girl prostitutes could be listed as dependents on the tax returns of O"Keefe and Giles is pure comedy gold!
Blagojevich impeached in a cliffhanger, with the vote for impeachment only 114-1.  Here is the House report on which the impeachment vote was based.  Blagojevich is the first Illinois governor to be impeached which is rather remarkable when you consider some of the public thieves who have misgoverned my state.  Now on to the Senate for the trial.  Blagojevich is vowing to fight on, and I expect his legal team to pull every possible maneuver to delay the inevitable.