Political ad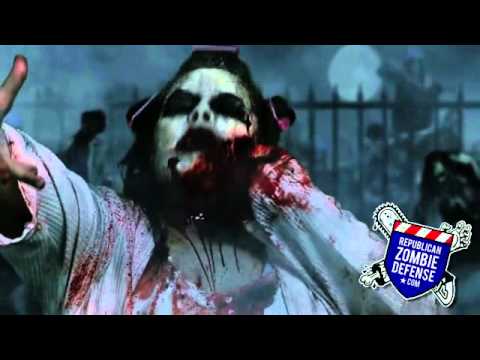 Language, violence and common sense warning for the above video.
Remember those calls for civility which emanated from the Left last year when Congresswoman Giffords was shot by a madman, that is when, often times, the same people were not attempting to pin the crime on conservatives?  Well, judging from the above video, some people on the Left do not.  This bloody Republican killing fantasy is the work of a gay rights activist.  Here is a statement he made in a story on The Blaze:
The metaphor of Republicans as zombies is unfortunately very appropriate because their heartless opposition to gay marriage, healthcare, and climate change science is a political infection that if not fought back, will be deadly to the lives of millions of Americans," explained Luke Montgomery, RepublicanZombieDefense.com's founder and a prominent gay rights activist.
"It is unbelievable that we live in an age when millions of Americans continue to be denied the right to marry, based on their sexual orientation," he continued. "Progress is being made to eliminate this archaic way of thinking, but allowing Republicans to take the White House in 2012 will deal a huge setback to marriage equality." Continue reading →
A video that reminds us that  Obama is not the basic problem, although the start of the solution to the problem of a government that is bankrupting us is in his defeat.  We must fundamentally rethink in this country the size, scope and power of government.  It is not too late, although it is very late.
Tactical nuclear language and intelligence advisory to the above video from Michael Moore and MoveOn.Org.  Are these people trying to sabotage Obama?  Yeah, the country is going to be swayed by foul mouthed geezers threatening violence in the event of a Romney win.  The video is an excellent demonstration of how exhausted humor on the Left in this country has become.  Michael Moore:  I've got a great idea! We'll have a group of sweet oldsters who are supporting Obama and then we'll have them use the F-Bomb and threaten mayhem against Romney.  Brilliant!  If I wasn't shaped like Jabba the Pizza Hut, I'd break my arm slapping my back!  With friends like Moore, Obama really does not need enemies like me.
Yeah, as weird as the above video.  This piece of repulsive tripe is the work of the advertising agency, believe it or not, that came up with the Got Milk? ad campaign.  Go here to the Daily Caller for the details.  Obama is losing this election primarily because of the lousy economy, but it doesn't help him that a fair number of his more ardent supporters are so disconnected from reality that they think having kids sing about what a lousy future they will have under President Romney, and blaming their parents for it, will help Obama.  The normal reaction of course is to view this as a creepy attempt to enlist kids in the political battles of their parents and to feel sorry for the kids being used as pawns.  This video is of course merely the flip side of the video below when Obama was running the first time: Continue reading →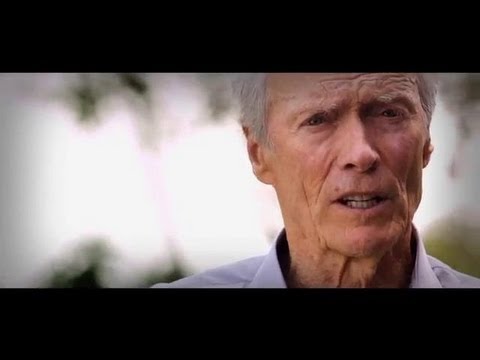 Clint Eastwood reminds us that a second Obama administration would be a rerun of the first, and I suspect that would be a best case analysis.  Here is the immortal video of Clint "Eastwooding" an empty chair at the Republican Convention, and I think an empty chair is a perfect symbol for Obama: Continue reading →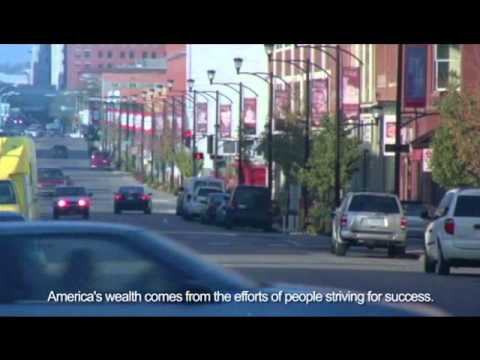 Thomas Peterffy came to this country as a penniless refugee from Communist Hungary.  He could not speak English when he got here.  Currently he is worth five billion dollars.  It is obvious that almost all of the immigrants to this country have not succeeded materially in the outstanding fashion that  Peterffy has, but it is also safe to say that almost all have greatly bettered themselves materially, while enjoying freedom, the birthright of all Americans.  He is not the first refugee from Communism I have read about who has pointed to unsettling parallels between what he experienced in the nation that he fled from and what has been going on in this nation for the past few years.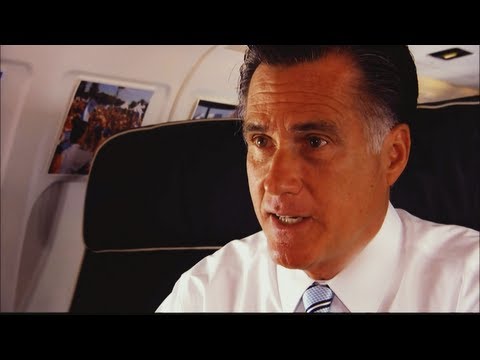 When a political campaign gets spooked, the campaign often does foolish things.  Attempting to make Big Bird, Big Bird!, an attack vehicle for the Obama campaign has to be the stupidest move I have seen by any campaign this year.  Why is it stupid?   Let us count the ways:
1.  Big Bird Don't Play That Game-PBS, predictably, has asked that the ad be taken down, and that is becoming the controversy rather than Romney's vow to take the knife to PBS funding.
2.  Too silly- The attempt to claim that Romney views Big Bird as a bigger threat than white-collar thieves is too ludicrous for words.
3.  Bernie Madoff, Democrat Donor- Starting off with a mug shot of Bernie Madoff was  a laugh, since Madoff has given over two hundred thousand to the Democrats since 1991.
4.  Big Bird is a Big Issue?- With the country having a real unemployment rate, when discouraged former workers are included, of 14 percent, the Obama campaign is wasting time trying to make Big Bird an issue?  Seriously?
5.  The Count Responds- The Big Bird ad allowed the Republicans to fire back using the Count. Continue reading →