Planned Parenthood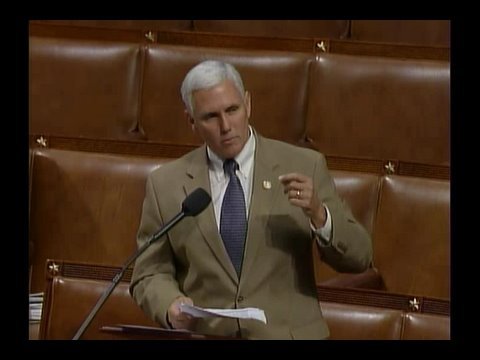 A US Government Accountability Office (GAO) report has brought out an interesting mystery in regard to the federal funds given to Worse Than Murder, Inc, aka Planned Parenthood:
A new report from the U.S. Government Accountability Office (GAO) on federal tax money funneled into Planned Parenthood and similar organizations raises more questions than it answers about the nation's largest abortion chain.
An inspiring scene of Ramon refusing to cater for the new super abortion mill in Houston.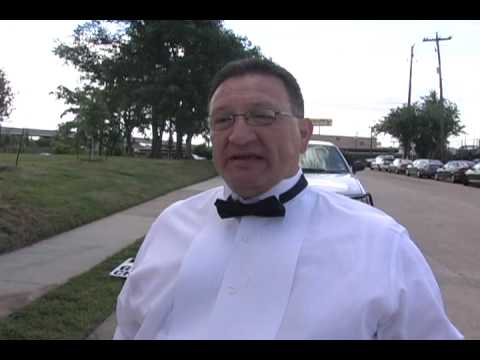 To help eliminate the world's largest abortion mill in Houston contact the following groups:
Father, forgive them, for they know not what they do.

– Holy Gospel of Saint Luke 23:34 cf.
Ora pro nobis!
In recent months, primarily due to the health care debate, much attention has been given to the contentious issue of public funding of abortion. Though it is true that the status quo, for the most part, has been not to directly subsidize abortion, Americans have been both directly and indirectly subsidizing abortion in a number of ways virtually since its legalization in 1973. Continue reading →
Hattip to Patterico's Pontifications.  Worse Than Murder, Inc, aka Planned Parenthood, has written a guide entitled Healthy, Happy and Hot.  It is subtitled a Young Persons Guide to Their Rights, Sexuality and Living With HIV.
This pamphlet is truly based upon irony in that if there is one organization more dedicated to promoting sexual promiscuity other than Worse Than Murder, Inc, I am unaware of it.  From passing out contraceptives to kids without parental consent, to promoting the idea that sex is the be all and end all of life, to killing the inevitable offspring that result from sexual activity between men and women, Planned Parenthood has done everything possible to promote a cultural atmosphere in which sexually transmitted diseases can run rampant.
So a teenager who has followed the advice of Worse Than Murder Inc and has HIV now is supposed to look to them for guidance?  I honestly sometimes think that Satan has a deep streak of the dark comedian about him.
Well, what sort of advice does Planned Parenthood dispense to their victims who have a fatal illness?    On page one the pamphlet stresses that people with HIV have a right to express and enjoy their sexuality.  But of course!  For Worse Than Murder, Inc, life boils down to:  "I fornicate therefore I am."
In regard to disclosing the fact that a person has HIV to someone they are having sex with, the pamphlet states:
Some countries have laws that say people
living with HIV must tell their sexual
partner(s) about their status before having
sex, even if they use condoms or only
engage in sexual activity with a low risk
of giving HIV to someone else. These laws
violate the rights of people living with HIV
by forcing them to disclose or face the
possibility of criminal charges.
What about the well-being of those people who might be infected by you or have been infected by you?  Page 3 indicates that those people really have to take second place behind number one:
You know best if and when it is safe
for you to disclose your status.
There are many reasons that people
do not share their HIV status. They
may not want people to know they
are living with HIV because of
stigma and discrimination within
their community. They may worry
that people will find out something
else they have kept secret, like they
are using injecting drugs, having
sex outside of a marriage or having
sex with people of the same gender.
People in long-term relationships
who find out they are living with HIV
sometimes fear that their partner
will react violently or end the
relationship.
Sharing your HIV status is called
disclosure. Your decision about whether to
disclose may change with different people
and situations. You have the right to
decide if, when, and how to disclose your
HIV status.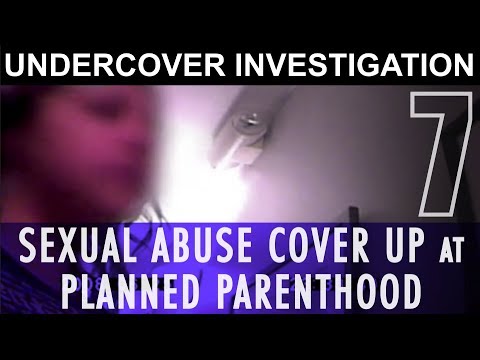 Hattip to Ed Morrisey at Hot Air.  The intrepid Lila Rose and her colleagues at Live Action expose another Planned Parenthood, I have designated that organization as Worse Than Murder Inc., abortion clinic which has a failure of understanding that a 14 year old who has been impregnated by a 31 year old has been the victim of serious crime, a felony in almost all states, and that Worse Than Murder Inc, is required to report the crime to the authorities. 
New undercover footage shows staff at a Milwaukee, WI Planned Parenthood abortion clinic counseling a purportedly 14-year-old statutory rape victim not to tell anyone about her 31-year-old boyfriend and coaching her how to obtain an abortion without her parents' consent. The new video, ninth in a series from Live Action documenting similar behavior in 5 other states, comes amid recent controversy about Planned Parenthood's compliance with state laws regarding minors and abortion.
 
In the video, after hearing the girl is 14 and her boyfriend is "much older," the counselor says whether or not the situation will be reported by clinic workers "depends on the person you're disclosing that information to." When the girl says that her boyfriend is 31, the counselor tells her, "You don't have to say anything" about the statutory rape and instructs her, "Just give them the information that's needed." The counselor also confirms that the 31-year-old "boyfriend" will be paying for the abortion.
 
In Wisconsin, sex between an adult and a minor under age 16 is a felony, and health care professionals are required to report such cases to law enforcement immediately. The law specifically includes abortion providers in this requirement.
"We Want To Exterminate The Negro Population"
– Margaret Sanger, the founder of Planned Parenthood. [1]
Hattip to Cassy Fiano at Hot Air.  This will come as old news to pro-lifers who attempt to spread the pro-life message at abortion clinics, but abortion clinic employees, volunteers and escorts are usually intensely abusive of pro-lifers, sometimes resorting to physical violence.  These incidents are usually ignored by the media, most of which is completely in the tank for the pro-abort cause.
On December 18, 2009, Lila Rose, the intrepid pro-life activist I have written about here and here, was with 20 students and 3 adults to pray at an abortion clinic in San Jose, California.
According to a police report filed at the scene, supported by several witnesses, the following interaction took place between Miss Rose and the uniformed Planned Parenthood escort:
Rose, from the public sidewalk: "Sir, are you familiar with the abortion procedure?"
Escort approaches Rose rapidly from Planned Parenthood parking lot, says, "You idiot. You've caused so much trouble. You piece of crap."
Rose offers to show Escort a picture: "Can I show you a picture of what it really does to a baby?"
The Escort strikes Miss Rose's hand, knocking literature and Bible to the ground. Rose steps further back on sidewalk, Escort steps towards Rose.
Escort, visibly shaking, says, "It's a woman's choice!"
Rose says, "What about the baby's choice?"
Escort says, "It's not a baby!" Escort turns around and walks away.Police were called and interviewed the victim and several witnesses. Rose sustained no injuries from the attack. Charges of assault and battery are pending. There have been no apologies.
Live Action maintains a strong commitment to non-violent public discourse. We expect Planned Parenthood will respond to their escort's attack by publicly disavowing the use of violence.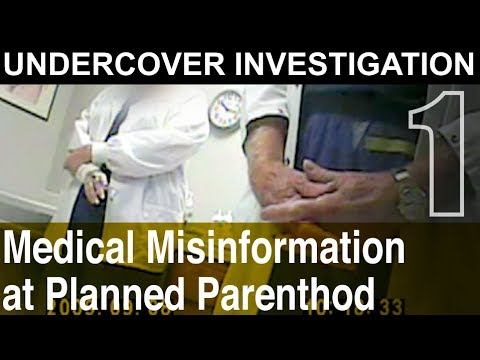 Hattip to Ed Morrisey at Hot Air.  Live Action, under the intrepid direction of Lila Rose, continue their undercover exposes of Worse Than Murder, Inc., a\k\a Planned Parenthood.  It will come as little surprise to pro-lifers that Planned Parenthood's counseling of pregnant women consists of a sales pitch for their "abortion services".  It may come as a surprise to the general public.  Bravo to Lila Rose and Live Action for their innovative tactics and courage!  No Worse Than Murder, Inc, employee can ever know for certain now when they might become part of a YouTube expose.  Good!
It's no secret to anyone who pays the slightest bit of attention to the state of Catholic higher education that it has drifted far from orthodoxy, and in some cases, from basic Catholic teachings. The list of examples that might be complied would be sufficiently ghastly to demonstrate that fact. Unfortunately I think a new threshold has been crossed, as nominally-Catholic schools become involved with Planned Parenthood. Thanks to CatholicCulture.org for these updates.
First there is the case of Alverno College in Wisconsin, which placed a student as an intern for Planned Parenthood, as can be seen on page 34 of this PDF. Alverno College states in its mission statement that "[s]ervice to the community, improving society by addressing educational needs, and working for social justice, especially for women, are core components of both the founding order and the college." On the left, "social justice, especially for women" has traditionally meant the unrestricted right to abortion. It is sad to learn that a nominally-Catholic institution may be adopting that same view.
Next there is the case of Spalding University in Kentucky, where a "prominent administrator" has, in the course of her "community involvement" served on the board of Planned Parenthood. Some people might wonder what the big deal is, if she is only an administrator. Well, this same university co-hosted a conference with a CCHD-funded group called "Women In Transition", at which a spokesperson for Planned Parenthood of the Great Northwest gave a speech. The topic? Here was the title of the presentation: "It begins with me: Confronting reproductive health issues." A fitting title, since abortion is the height of selfishness, whether it is a woman choosing to dispose of her child or a father threatening, coercing, or encouraging the mother to do so. No, pro-aborts, it isn't all about women.
The really tragic thing here is that there is, I believe, some good in the work these groups too. They wish to address poverty and genuine social injustice. But there can be no social justice as long as the innocent and weak may be murdered on a whim. I hope the Catholic students who understand this truth hold the faculty and staff of their schools to account.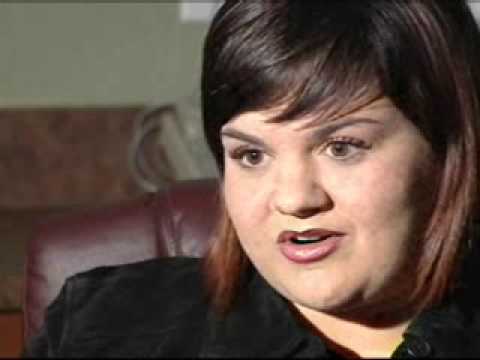 Just received breaking news from Katerina Ivanovna, M.J. Andrew, and an email from Coalition for Life concerning a major defection from Planned Parenthood to the Culture of Life movement.
Abby Johnson worked at Planned Parenthood abortion mill in Bryan, Texas for eight years, the last two as its director.  After viewing an ultrasound of an abortion she had a spiritual conversion.  Last month she submitted her resignation to the abortion mill and like clockwork Planned Parenthood has placed a restraining order on her and the local chapter of Coalition for Life, where she had been spending more and more time at.
[Updates at the bottom of this article as of 8:31pm CDT AD 9-30-2009 shows alternatives  --other than Komen-- for fundraising activities related to Breast Cancer research that are Pro-Life in their outlook]
The Susan G. Komen for the Cure (Komen) is an organization that funds breast cancer research.  This noble effort by Komen to save the lives of both women and men who are afflicted with breast cancer is tainted by their funding of abortion via Planned Parenthood.
Each year Catholics and most other Christians raise their concerns about supporting Komen specifically because Komen donates money to Planned Parenthood.  Catholics and most other Christians unknowingly assist Komen in their fundraising efforts which goes against the teachings of Jesus as stated in the Fifth Commandment of "You shall not kill".
Due to this criticism attributed to Komen in funding abortion, Komen released an open letter in March 2009 concerning their relationship with Planned Parenthood.  In this open letter they defended their donations to Planned Parenthood raising three (3) reasons why it is acceptable to continue to donate money to Komen even though they provide funding to abort innocent unborn children.
I will address their open letter with their three (3) reasons here: