Planned Parenthood
UPDATED AGAIN: Susan G. Komen Foundation Did Not Reverse Course, But It's an Epic P.R. Disaster on Their Part – Tito Edwards, The American Catholic
The last two days have been a huge publicity storm for the Komen Foundation as supporters and opponents of abortion squared off over the foundation's decision to stop providing grants to Planned Parenthood to fund breast cancer exams. Today, Komen apparently decided that offending the pro-abortion half of the country wasn't enough, and decided to offend the pro-life half as well by reversing their decision and pledging to continue funding Planned Parenthood:
"We will continue to fund existing grants, including those of Planned Parenthood, and preserve their eligiblity to appy for future grants," Nancy G. Brinker, the agency's ambassador, said in a statement.

"We want to apologize to the American public for recent decisions that cast doubt upon our commitment to our mission of saving women's lives."
In addition to disgust that the pro-aborts got their way on this one, I have to say that I'm simply staggered by the utter PR incompetence of this whole circus. Perhaps the hope on Komen's part had been that they could drop Planned Parenthood quietly and thus widen their support base without offending pro-aborts. Whatever the thinking that led to this high profile flip-flop, the result is not merely the appearance of lacking principle but also that those with strong feelings on both sides are now deeply distrustful of the organization.
UPDATE: LifeSiteNews is claiming (on the basis of statements by Austin Ruse of the Catholic Family and Human Rights Institute) that this is all basically smoke screen on the part of the Komen Foundation in order to get Planned Parenthood off their backs, and that all they're doing is promising to allow Planned Parenthood to continue applying for grants (at which point they may well not select them.)
Austin Ruse, the president of the Catholic Family and Human Rights Institute, who has been very closely following the Komen decision-making process, told LifeNews that the statement is not really a change in position but he says the sentence "We will continue to fund existing grants, including those of Planned Parenthood, and preserve their eligibility to apply for future grants, while maintaining the ability of our affiliates to make funding decisions that meet the needs of their communities" is "troubling" for pro-life advocates.

"This represents nothing new. We have known and have reported that they are continuing five grants through 2012. This is a reference to that. The second clause about eligibility is certainly true. Any group can apply for anything. It does not mean they are going to get anything," Ruse told LifeNews.

"What this is is an effort to get the mafia off of their backs. As James Taranto said in the Wall Street Journal yesterday, this is a classic shakedown operation. Give us money or we will destroy you. This is Komen's attempt to save their organization, which we should know is in peril. Our side should know that nothing has changed."

Jill Stanek, a pro-life blogger, also says pro-life advocates should not give up on Komen yet.

"If Planned Parenthood is found guilty of criminal investigations, several of which are ongoing around the states (Medicaid fraud in Texas and California; fraudulent reporting and illegal abortions in Kansas, and yes, the federal Congressional investigation, etc.), Komen's criteria will still disqualify Planned Parenthood from receiving grants, as it should," Stanek says. "This is Komen's attempt to get the abortion mafia off their backs. Planned Parenthood and its thugs have engaged in typical shakedown: Give us money or we will destroy you."
…
Ruse responded to that saying those grants will very likely be the last Komen makes to the abortion business.

"Komen has five outstanding grants going out this year to Planned Parenthood. We have known about them all along. After that, the door is shut," Ruse said. "Nothing has changed since the decision was made in December to defund Planned Parenthood after these grants are finished."

"Could these Planned Parenthood groups apply for future grants? Of course they could. Anyone can apply for anything. Will they get them? Highly unlikely for two reasons," Ruse added. "First, Komen's new policy says they do not fund groups that are under investigation or groups that do not provide primary care of women or research."

"Second, Planned Parenthood's vicious attacks against Susan G. Komen for the Cure has engendered a great deal of hurt and anger inside the organization," Ruse told LifeNews. "Quite simply, Planned Parenthood is utilizing a scorched earth policy against Komen and burning all their bridges. Funding will never come back to them. Keep in mind also, that Nancy Brinker may be trying to make conciliatory gestures to her former friends. But she is discovering what we have known all along, that Planned Parenthood are dishonest thugs."
Frankly, I don't know whether I buy this or not, and even if it's true it seems to me that the double talk is only going to hurt them more. However, one can only wait and see.
In a piece of very good news, the Susan G. Komen for the Cure Foundation has announced that they are breaking the partnership they have maintained for some years with Planned Parenthood. Planned Parenthood is miffed, calling the decision "deeply disturbing and disappointing." From The Hill (linked above):
The Susan G. Komen for the Cure Foundation has broken off a partnership through which it provided cancer screenings at Planned Parenthood clinics, the Associated Press reported Tuesday. Planned Parenthood blamed the political controversy over abortion.

"We are alarmed and saddened that the Susan G. Komen for the Cure Foundation appears to have succumbed to political pressure. Our greatest desire is for Komen to reconsider this policy and recommit to the partnership on which so many women count," said Cecile Richards, president of Planned Parenthood Federation of America.

Planned Parenthood said its clinics provided about 4 million screenings for breast cancer over the past five years, roughly 170,000 of which were supported by Komen grants.

Planned Parenthood said it has established an emergency fund to offset the loss of the Komen funds.

Komen told the AP that it ended its partnership with Planned Parenthood because of a congressional investigation into the organization. Republicans on the House Energy and Commerce committee have requested detailed financial records from Planned Parenthood.
This seems like an utterly obvious thing for Komen to do, and frankly it's surprising it's taken so long. Continue reading →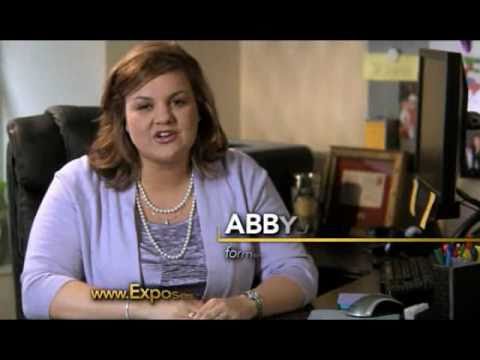 Ah, nothing quite says Thanksgiving like a pro-abort attempting to defend the indefensible while the turkey is being carved!  Worse Than Murder, Inc., a\k\a Planned Parenthood, lest a pro-life word be uttered around the Thanksgiving table, has some talking points for its supporters to mutter :
1. Avoid bumper speak talk. A slogan might work for a poster or a button, but in a conversation it just leads to a heated back and forth. Try to steer clear of catchall phrases—they very rarely lead to common ground or change anyone's mind.
2. Remember the big picture. Debating when life begins or whether or not abortion is federally funded may get you nowhere. Instead focus on your shared values and the big picture—for instance, talk about how you believe everyone should be able to afford to go to the doctor, or how the decision about when and whether to become a parent is a personal one. You never know, you just may find yourself actually agreeing with your relatives. Continue reading →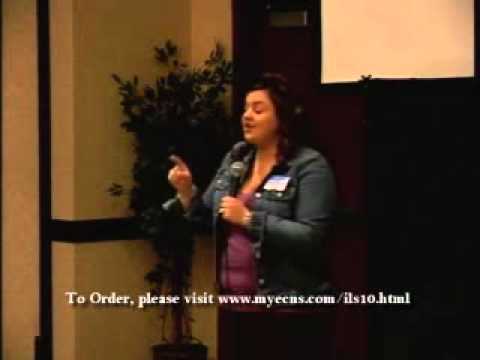 Congressman Cliff Stearns (R. Fl.) , Chairman of the investigation subcommittee of the House Energy and Commerce Committee gave Cecile Richards, President of Worse Than Murder, Inc, a/k/a Planned Parenthood, a very bad day recently when he sent her a letter asking for numerous documents.  Go here to read the letter.
This sets the stage for a full scale Congressional investigation of Worse Than Murder, Inc.  Fields of inquiry could include:
1.  The failure of Worse Than Murder, Inc to comply with laws which require reporting of possible sexual abuse of minors.
2.  Just what Worse Than Murder, Inc does with all the federal money it receives each year.
3.  The number of abortions conducted by Worse Than Murder, Inc.
4.  Subpoena of internal e-mails involving Worse Than Murder, Inc's use of federal funds and non-compliance with laws regarding the reporting of the sexual abuse of minors.
5.   Have any federal funds been used by Worse Than Murder, Inc for political purposes? Continue reading →
Hit the keg and smoke a doobie.  No problem.
Courtesy LiveAction.org.
Hat Tip: Matthew Archbold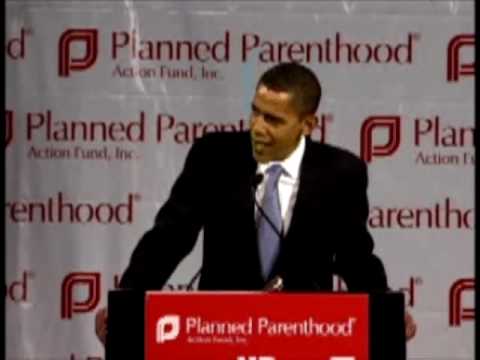 President Obama continues to live down to his title of most pro-abort president in our nation's  history.  He is now seeking to block implementation of Indiana legislation to deny funding to Worse Than Murder, Inc., a/k/a Planned Parenthood.    
The Obama administration today denied Indiana's use of its new state law that would deny millions in taxpayer dollars to the Indiana affiliate of the nation's largest abortion business.
Governor Mitch Daniels signed the law, which would cut off anywhere from $2 million to $3 million the Planned Parenthood abortion business receives in federal funds via the Indiana government through Medicaid.
Daniels said that "any organization affected by this provision can resume receiving taxpayer dollars immediately by ceasing or separating its operations that perform abortions."
However, the Obama administration has told the state it can't implement the new law, with Centers for Medicare and Medicaid Services Administrator Donald Berwick denying a request to deny funds saying the federal Medicaid law stipulates that states can't exclude providers based on the services they provide. Continue reading →
A round-up of some of the best punditry in the Catholic Blogosphere, courtesy of ThePulp.it:
"Why Is Mugabe Visiting the Vatican?" – James Kirchick, New Republic
. . .Mark Stricherz of Catholic Vote wrote about this here. . .
God & Political Science – Timothy Shah, Daniel Philpott & Monica Toft, PD
Exposing the Death Dealers – Amy Welborn, Crisis Magazine
Syria Christians Fear for Religious Freedom – Reuters
Pro-Lifers Help Win Canadian Baby Battle – Maryann Gogniat Eidemiller, OSV
About Face on Same-Sex 'Marriage' – Joan Frawley Desmond, NCRegister
Abp. Jose Gomez: You Have a Duty to Confront This Culture – Cal Cth Daily
Fig Leaves & Falsehoods (Lying & Planned Parenthood) – Janet E. Smith, FT
Quaeritur: Selling a Rosary & Other Sacred Things – Father John Zuhlsdorf
Paternalistic Violence in the New World – David, The School of Salamanca
Monster Baptism & Chemical Pregnancy – Doctor Stacy Trasancos
The Sistine Chapel, In the Depths of Wales! – Richard Collins, The Guild
_._
If you liked this roundup of the best posts from around the Catholic blogosphere, visit ThePulp.it for daily updates twice a day.
For ThePulp.it click here.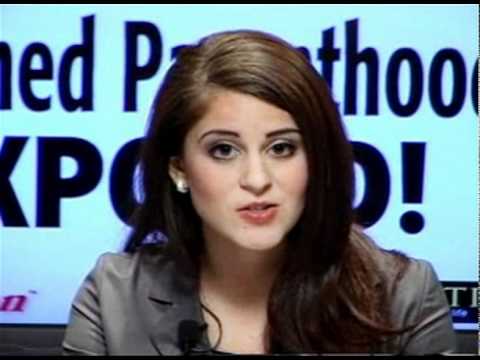 As faithful readers of this blog know, I am an attorney, for my sins no doubt.  It supplies me with bread and butter for my family and myself as well as an opportunity to observe the frailty, follies, crimes and, occasionally, the nobility, of the sons of Adam and the daughters of Eve.  However, that is just my day job.  For over a decade now I have also been chairman of the board of directors of the Caring Pregnancy Center located in Pontiac, Illinois in Livingston County, the county in which I live.  There, dedicated pro-life volunteers, almost all of them evangelical women, labor ceaselessly to help women in crisis  pregnancies.  In the movie the Agony and the Ecstasy Pope Julius II is depicted as saying that when he comes before God he will throw into the balance the ceiling painting of Michelangelo in the Sistine Chapel against the weight of his sins and he hoped it would shorten his time in purgatory.  If such an opportunity exists for me, it will be due to my association with the Caring Pregnancy Center and their truly awe-inspiring and selfless female volunteers.
On April 14th, we held our 25th anniversary banquet which was a grand affair, with our supporters and well-wishers turning out in en masse.  I opened with a few introductory remarks where I talked about the Center and its 25 years of service to the women of Livingston County and their babies.  I also asked why we did this.  First and foremost to protect innocent human life, and, second, because we remember with Thomas Jefferson, "Indeed, I tremble for my country when I reflect that God is just; that his justice cannot sleep forever."  It will come as a vast shock, no doubt, to faithful readers of this blog that I somehow worked into my remarks the surrender of Fort Sumter 150 years before on April 14, 1861 and Mr. Lincoln's remarks in his Second Inaugural Address that the terrible war the nation had been through was God's punishment on both the North and the South for the sin of slavery.  I ended by stating that it was still possible for America to turn around and repent for the great sin of abortion and that the great words of the prophet Isaiah, as always, give us hope:  "Though your sins be as scarlet, they will be made white as snow."
Abby Johnson was our speaker, and she gave the most effective pro-life speech I have ever heard and I have heard many over the decades.
She was funny and moving at the same time.  Her delivery was as natural as if she was talking to a next door neighbor, but every word she said was riveting. Continue reading →