Paul Ryan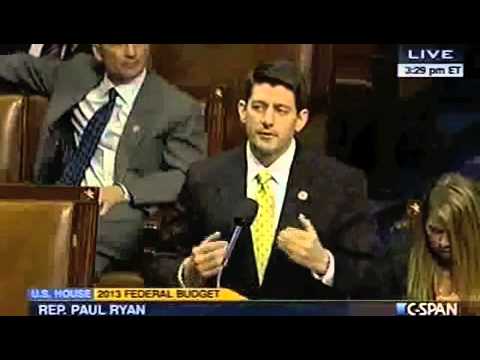 Paul Ryan gave a major address yesterday in Cleveland.  Go here to watch it on C-Span.  In this speech he argues that the Government efforts to alleviate poverty have been a flat failure, destructive to the family and increasing government dependcy.  He points to welfare reform of the 1990s as a model of how Government can truly help to alleviate poverty by encouraging work and independence.
He notes that Government often abuses power as it expands its scope:
Nothing undermines the essential and honorable work these groups do quite like the abuse of government power.  Take what happened this past January, when the Department of Health and Human Services issued new rules requiring Catholic hospitals, charities and universities to violate their deepest principles. Never mind your own conscience, they were basically told – from now on you're going to do things the government's way.
This mandate isn't just a threat to religious charities. It's a threat to all those who turn to them in times of need. In the name of strengthening our safety net, this mandate and others will weaken it.
The good news? When Mitt Romney is president, this mandate will be gone, and these groups will be able to continue the good work they do.
It is a fascinating speech and indicates that Ryan has thought deeply about the role of Government in helping people escape poverty and  is willing to lead the fight to implement the reforms necessary to alter the path we are on to national bankruptcy and ever increasing poverty.  Here is the text of the speech: Continue reading →
I'm sure many of you will disagree with me, seeing as how this is a mostly conservative blog, but I do not think Paul Ryan won tonight's debate. In fact, I was disappointed in his overall performance, particularly his weak answers on abortion.
Yes I'm glad he raised the religious liberty issue, but he should have taken a moment to insist that opposition to abortion is rooted in the belief that all innocent human beings, born and unborn, deserve protection under the law. We all know that "life begins at conception." The question is not when life begins, but when the right to life begins. Ryan's hands may be tied to a certain extent by Romney's position, which admits for various exceptions – conditions under which it is ok to butcher an innocent unborn child. Even so, he could have answered much better than he did.
That aside, I believe Biden dominated the debate. I know I am not the only one making this comparison, but it looked like a Thanksgiving dinner. To some it looked like mean old uncle Joe trying to beat up on nephew Paul, who held his own. To others, including myself, it looked like mean but knowledgeable Uncle Joe schooling a somewhat intimidated whippersnapper.
What I think, fortunately, doesn't matter. Some post-debate polls, such as CNN's, said Ryan won the debate, while others, such as CBS's, had Biden winning. It appears that the debate was a tie game, with Biden having met his primary objective and Ryan having (mostly) stood his ground. Perhaps I am more disappointed than most because I expected much more from Ryan. I didn't expect him to be a foreign policy whiz, but I expected more fight out of him on economic issues and certainly a whole lot more on social issues, particularly abortion.
Maybe he could take lessons from Ron Paul on how to respond next time (if there is a next time, in 2016 perhaps).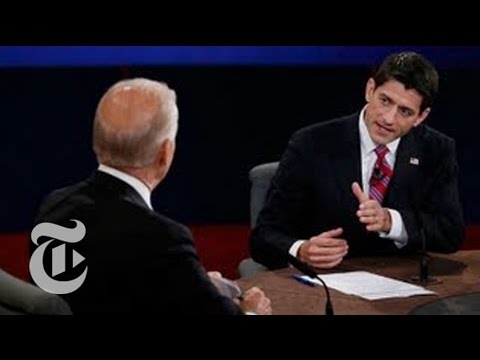 If, as I expect, the Obama-Biden ticket goes down in flames on election day, Biden in his debate performance has ended his political career with a bizarre coda.  How bizarre?  Let us go point by point, along with my other thoughts on the debate.
1.  Hyena Joe- Throughout the debate when Ryan was talking Biden was laughing and smirking.  I assume Biden forgot about the split screen coverage on television.  Judging from the talking heads post-debate, it made a very bad impression.
2.  Manic-Depressive-Joe began the debate very manic as if he had swallowed a crate of jolt cola.  By the end he was completely wound down, like a wind up toy at the end of its cycle, or someone had shot him with an animal tranquilizer.  Very odd.
3.  Canned Responses-Biden obviously had a checklist of points he had to mention:  47%, check, etc.  The problem with having a checklist is that it takes fairly quick wits to put the list seamlessly into a debate performance, and I thought Biden's interjections were far from seamless.
4.  Joe Making Things up Again-As he has throughout his career,  Biden simply made things up when he was in a tough spot in the debate.  In response to the Libya question which clearly had him flustered, Joe claimed that the intelligence community initially thought that the Benghazi attack was preceded by a protest over the Mohammed  video.  That is completely at variance with the facts.
5.  Wildman v. The Professor-Obviously the Democrats were reacting to passive Obama from the first debate.  Biden was always interrupting, some 82 times or thereabouts. The"moderator" was completely useless.  Ryan was too much the professor in manner and should have reacted more to the out of control Biden. Continue reading →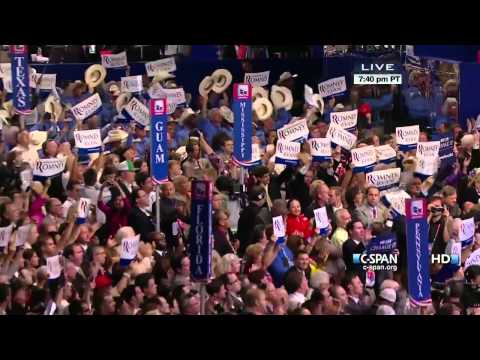 College graduates should not have to live out their 20s in their childhood bedrooms, staring up at fading Obama posters and wondering when they can move out and get going with life.
Paul Ryan
I have been a connoisseur of oratory, especially political oratory, since I became old enough to understand that a speech was being given.  Last night's speech by Paul Ryan was truly remarkable.   How was it remarkable?  Let me count the ways.
1.  It is difficult to deliver an attack speech with pleasant good humor, and Ryan did just that, and the good nature in which the indictment of the Obama administration was delivered made it all the more effective.
2.  The speech was delivered in a low-key style with Ryan hardly raising his voice.  The temptation, when you get in front of a vast live audience, like a convention, full of partisans, is to go "hot" and deliver a full-throated roaring speech.  Ryan did not make that mistake.  He understood who his real audience was:  uncommitted voters watching on television or the internet, and he presented his arguments coolly and non-confrontationally.
3.  He allowed his personal affability to shine through.  Many politicians find this difficult to do.  Rick Santorum, who I supported in the primaries, is a very likable and witty man off the stump.  He often found this hard to convey in his speeches.  Ryan does this effortlessly.
4.  Ryan dealt deftly with the issue of Romney being a Mormon:
Mitt and I also go to different churches. But in any church, the best kind of preaching is done by example. And I've been watching that example. The man who will accept your nomination tomorrow is prayerful and faithful and honorable. Not only a defender of marriage, he offers an example of marriage at its best. Not only a fine businessman, he's a fine man, worthy of leading this optimistic and good-hearted country.
Our different faiths come together in the same moral creed. We believe that in every life there is goodness; for every person, there is hope. Each one of us was made for a reason, bearing the image and likeness of the Lord of Life.
Note the reference to "Lord of Life".  This is not a man who is a sunshine pro-lifer.
5.  Ryan got nicely to what this election is truly about on a philosophical level:   sometimes, even presidents need reminding, that our rights come from nature and God, not from government.
6.   Ryan hammered away at the poor economy and asked a question that Obama simply can't answer:  Without a change in leadership, why would the next four years be any different from the last four years?
Here is the text of the speech: Continue reading →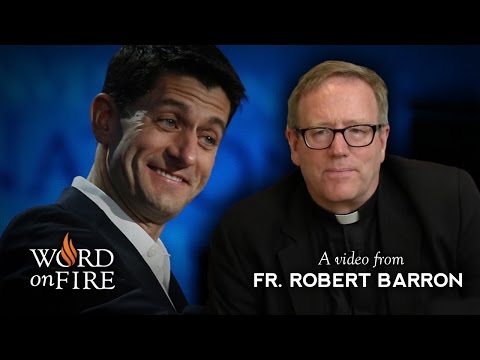 An interesting look at Paul Ryan by Father Barron based upon the twin poles of Catholic social teaching:  subsidiarity and solidarity.  It is easy to see how the welfare state, consolidating ever more power in the central government, is destructive of subsidiarity.  What is often overlooked however, is how destructive the welfare state tends to be also of solidarity.
1.  A welfare state by its nature needs government employees, and lots of them.  We are seeing in our time how the interests of these employees and the populations they purportedly serve often clash.  Think, for example, teachers unions and school choice.
2.  A welfare state, once it reaches a large enough size, becomes a crushing burden on the economy.  Paradoxically, the welfare state which is meant to alleviate poverty, ends by increasing it.
3.  As governmental power and scope grows through a welfare state, elections tend to become much more important to ever larger segments of the population, as society increasingly divides between those who receive benefits and those who pay the taxes to provide the benefits.
4.  By increasing dependence upon government, the welfare state lessens the initiative among a great many people to not only improve their own lot through their efforts, but also the lot of their families.
5.  Welfare states tend to become substitute husbands for low-income women and substitute fathers for the children born to single low-income women.  The impact upon illegitimacy rates is as obvious as it is destructive of the family, the basic building block of solidarity in any society. Continue reading →
Brace yourself for the latest meme to hit the politosphere: the word is now that Paul Ryan has "softened" his views on abortion. Ryan has long opposed abortion in all cases save in a few cases where he believes it may be necessary to save the life of the mother. This means that he has opposed abortion in the case of rape. But in this post-Akin political environment, so the narrative goes, Ryan, in the interests of being a team player, is renouncing his opposition to rape exceptions.
What set this off? First there was the statement made by various Romney campaign spokespeople in the aftermath of Akin's blunder:
"Gov. Romney and Congressman Ryan disagree with Mr. Akin's statement, and a Romney-Ryan administration would not oppose abortion in instances of rape"
Then there were Ryan's responses to some reporters who were pressing him on the abortion/rape issue, and focusing particularly on some legislation he previously supported which made distinctions between different types of rape. Ryan said to the reporters:
"I'm proud of my record. Mitt Romney is going to be president and the president sets policy. His policy is exceptions for rape, incest and life of the mother. I'm comfortable with it because it's a good step in the right direction."
One the basis of one or both of these statements, major news outlets and some in the Catholic blogosphere are claiming that Ryan has "softened" his views on abortion. Or, to put it in Mark Shea's words, Ryan has "partly renounce[d]" his position. In response to a comment I made on Mark's blog, he elaborated further:
 I just don't see how anybody can regard movement from "It is always gravely evil to deliberately kill innocent human life" to "I am opposed to the murder of innocent, unborn children except in cases my boss tells me not to be opposed," or, "unless I feel it jeopardizes my chances of becoming VP" and maintain that Ryan is not compromising.
It is quite obvious to me that Paul Ryan has not said or done a thing to warrant the attribution of such cynical and selfish motives to him – though I do believe he, like most pro-life politicians and even people such as myself, is willing to compromise on a few points to make significant gains, a point I will elaborate on below. In any case, Mr. Shea goes too far. Because I often find his commentary to be fair-minded (even when I disagree), I am surprised at this rather unjustifiable attack on Ryan's character but also willing to grant the benefit of the doubt. So I will offer my take on these comments and Mark can reply if he feels it's worth his time.
The words "Ryan" and "poverty" are almost never more than a few words apart these days. Here at TAC, and elsewhere in the politosphere, Paul Ryan's views on government spending and poverty are just about all anyone can talk about. The main anti-Ryan talking point is that he is a heartless Objectivist who is fundamentally opposed to the interests of "the poor." If the definition of "racist" these days is "anyone who is winning an argument with a liberal", the definition of "Objectivist" these days might be "anyone who is winning an argument with a Catholic liberal."
Personally, I don't think Ryan is "against the poor." But not for the reasons you might think. Many people are defending his budget on the grounds that it does not harm "the poor." While I agree that his budget does not harm the interests of low-income Americans, this is not the primary reason I would defend Ryan's ideology. I have a different reason.
I do not believe poverty exists as a meaningful category in the United States, with some exceptions that I will make clear as I proceed. Very few people in the United States are truly poor, and most of those who are live an environment of such wealth and opportunity that simply defining them as "poor" does not tell us much about their objective status. Lest I suffer the fate of Todd Akin for appearing cruel and insensitive to those who struggle with problems associated with poverty, let me clarify.
The reaction of the Catholic Left in this country to Paul Ryan has been completely predictable.  This is a movement, with honorable exceptions, that long ago fell into lockstep behind the "abortion now, abortion forever" policy of the Democrat party.  When a pro-life Catholic like Paul Ryan arises they must strive, by any means necessary, to drag him down to their level as dissenters against basic Catholic teaching.  Bill McGurn in the Wall Street Journal has a brilliant column looking at this phenomenon:
Say this for the liberal impulse in American Catholicism: In its day, it leavened the faith. Against the church's tendencies to clericalism, it promoted the contributions of the laity. Against suspicions in Rome, it championed the American experiment. In particular, the liberal impulse advanced the idea of religious liberty for all that would ultimately triumph in the 1960s at the Second Vatican Council.
No longer, alas. Today the liberal impulse in American Catholic life has substituted political for religious orthodoxy. In retrospect, the turning point is easy to spot: liberal Catholicism's acquiescence in the Democratic Party's drift toward supporting abortion at a time when church leaders had the influence to stop it.
So here we are in 2012, when all but one of the active senators and representatives who are members of the official Catholics for Obama campaign team enjoy a 100% approval rating from NARAL Pro-Choice America.
This fundamental dissent from a basic church teaching is now a fact of modern Democratic Catholic life. The result for our politics is an extraordinary campaign, in the 10 days since Paul Ryan became the Republican candidate for vice president, by those on the Catholic left to strike a moral equivalence between Mr. Ryan's reform budget and Democratic Catholic support for the party's absolutist position on abortion.
Thus the column in the National Catholic Reporter characterizing Mr. Ryan as a "champion of dissent" regarding the church's social teaching. Or the headline at the website Jezebel, "Badass Nun Says Paul Ryan is a Bad Catholic." When this sort of thing seeps into the mainstream, it takes the form of the recent article in the Washington Post that found moral parallels between the two vice-presidential candidates: Mr. Ryan is a dissenter from "social justice," while Vice President Joe Biden, also Catholic, dissents on issues such as same-sex marriage and abortion.
***********************************************************************************
Mr. Ryan's own bishop, the Most Rev. Robert C. Morlino, addressed the subject with his most recent column in the diocesan paper for Madison, Wis. The church, he wrote, regards abortion as an "intrinsic evil" (meaning always and everywhere wrong, regardless of circumstances). In sharp contrast, he said, on issues such as how best to create jobs or help the poor, "there can be difference according to how best to follow the principles which the church offers."
"I'm not endorsing Paul Ryan," the bishop told me later by phone. "People are free to disagree with him, and disagree vehemently. But it's wrong to suggest that his views somehow make him a bad Catholic." Continue reading →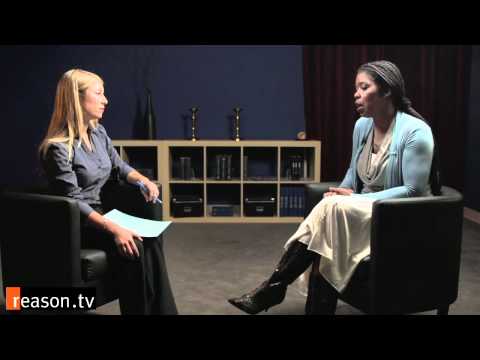 A fascinating article in the Wall Street Journal by economist Antony Davies and Catholic theologian Kristina Antolin:
Someone is twisting the Catholic Church's teachings on caring for the poor, but it isn't Paul Ryan. His controversial budgetary ideas demonstrate that he has a better grasp of Catholic social thought than do many of the American Catholic bishops.
The culmination of centuries of theological and philosophical thought, the church's teachings cannot simply be satisfied by a government edict to "feed the poor." Commanding "Let there be light!" works fine for God, but for mortal beings, edicts don't carry the same punch.
The U.S. Conference of Catholic Bishops has long supported government interference in the economy as a means to help the poor. But we suspect the bishops haven't fully thought this through: If God really did favor a top-down approach to poverty reduction, why wouldn't He establish a government with the power to wipe away poverty on demand instead of leaving things to chance and the possibility that someone like Mr. Ryan would come along and mess up His plans?
Perhaps we dehumanize the poor when we treat them as nothing more than problems to be solved, and we dehumanize the rich when we treat them as wallets to be picked.
Wealth and poverty are catalysts for bringing the rich and the poor together in community, and community is the hallmark of the church's mission on Earth. Government is not community. Government is one of community's tools, a coercive one we use when it is necessary to force people to behave in ways they would not otherwise behave voluntarily. Continue reading →
Carl Olson has an extensive post tackling the "radical" nature of evil right-winger Paul Ryan. He starts by quoting one of Ryan's more extreme statements.
[We] will confidently proceed to unshackle American enterprise and to free American labor, industrial leadership, and capital, to create an abundance that will outstrip any other system.

Free competitive enterprise is the most creative and productive form of economic order that the world has seen. The recent slow pace of American growth is due not to the failure of our free economy but to the failure of our national leadership. …

Economic growth is the means whereby we improve the American standard of living and produce added tax resources for national security and essential public services. …

The American free enterprise system is one of the great achievements of the human mind and spirit. It has developed by a combination of the energetic efforts of working men and women, bold private initiative, the profit motive and wise public policy, until it is now the productive marvel of mankind. …

We will seek further tax reduction—and in the process we need to remove inequities in our present tax laws. In particular we should carefully review all our excise taxes and eliminate those that are obsolete. Consideration should be given to the development of fiscal policies which would provide revenue sources to hard-pressed state and local governments to assist them with their responsibilities.

Every penny of Federal spending must be accounted for in terms of the strictest economy, efficiency and integrity. We pledge to continue a frugal government, getting a dollar's value for a dollar spent, and a government worthy of the citizen's confidence.

Our goal is a balanced budget in a balanced economy.
Wow, that is extreme. What is Carl's response?
Oh, wait. My apologies; the quotes above were all taken from the 1960 and 1964 Democratic Party Platforms. How did that happen? Whoops. Well, consider it a quick journey down memory lane.

• I actually started writing this post three days ago, not long after the news broke that the most right-wing, narrow-minded conservative in the history of the world had been chosen by Mitt Romney as vice-president candidate for the "Hate the Women!" party (yes, I'm struggling to control the sarcasm). A man so radical that in the early 1960s he would have been reasonably positioned and perceived as a moderate to conservative Democrat. A man so far to the Extreme Right that he is re-elected on a regular basis—by substantial margins—in a district that voted for Obama in 2008. Chew on that for a few seconds and then ask yourself, "Do the Dallas Cowboys have a shot at the Super Bowl this year? How much has changed in the U.S. in the past fifty years?"
Anyway, please read the rest.