Patriotism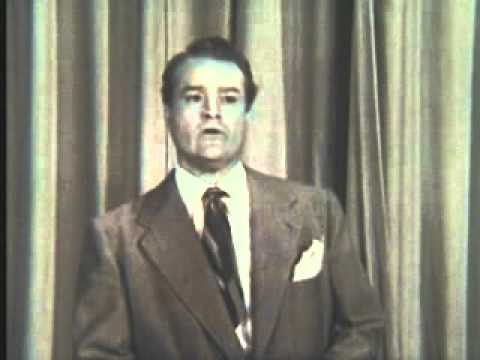 Red Skelton rose from poverty to become one of the most popular comedians of his day.  A comedic genius, he created a gallery of comedic personas:  Clem Kaddidlehopper, the Mean Little Kid, San Fernando Red, Freddie the Freeloader  and others, which allowed him not only to amuse but also to engage in wry commentary about some of the foibles of his time. Skelton the man was fairly simple:  he liked to make people laugh, and he loved God, Country and Kids.  The love of God and his dying son I have written about in the post The Pope, the Clown and the Cross.  Skelton's love of God and Country shines through in his rendition of the Pledge of Allegiance which I have written about here.
His love of kids was no mere entertainer's pose as the following anecdote illustrates:
"Funny how you can go to a doctor's offices and find magazines that are years old in the lobby. I had to go to a dentist two week ago and found a Golf magazine from the 80's. I also found a magazine that told me the following story:
Decades ago, a young American was flying across the mountain ranges of Europe on his way to London. Accompanying his friend, a Catholic priest, the two were scheduled to have a meeting with the Pope in England. As the priest talked, the plane suddenly rocked. Then rocked again.  Something told the priest the plane was not destined to ever touch land again.
The passengers, busy in their individual conversations, failed to notice, the priest observed, until a flight attendant made an announcement of impending doom. The plane was over a mountain range and losing altitude.
As expected, panic set in.
Continue reading →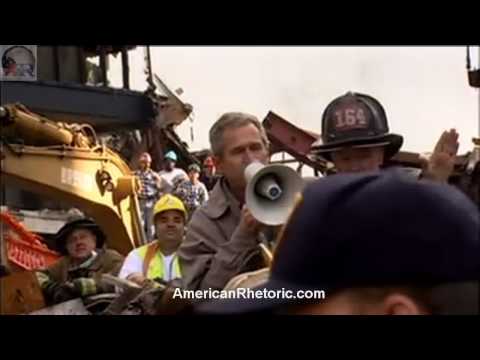 Yesterday while almost all Americans were recalling 9/11 with sadness, mixed with pride for the heroism and self-sacrifice amply displayed by so many of their fellow citizens that dark day, economist Paul Krugman in his blog, hilariously entitled Conscience of a Liberal,  at the, where else, New York Times, posted this:
The Years of Shame
Is it just me, or are the 9/11 commemorations oddly subdued?
Actually, I don't think it's me, and it's not really that odd.
What happened after 9/11 — and I think even people on the right know this, whether they admit it or not — was deeply shameful. Te atrocity should have been a unifying event, but instead it became a wedge issue. Fake heroes like Bernie Kerik, Rudy Giuliani, and, yes, George W. Bush raced to cash in on the horror. And then the attack was used to justify an unrelated war the neocons wanted to fight, for all the wrong reasons.
A lot of other people behaved badly. How many of our professional pundits — people who should have understood very well what was happening — took the easy way out, turning a blind eye to the corruption and lending their support to the hijacking of the atrocity?
The memory of 9/11 has been irrevocably poisoned; it has become an occasion for shame. And in its heart, the nation knows it.
I'm not going to allow comments on this post, for obvious reasons. Continue reading →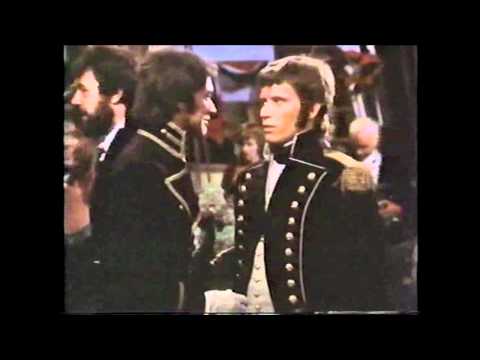 Today is Flag Day.  Edward Everett Hale, in his short story A Man Without A Country, reminds us that patriotism is a very powerful form of love.  Hale, a great nephew of Nathan Hale who died on a British scaffold and uttered the deathless  "I only regret, that I have but one life to lose for my country.", wrote the story in the midst of the Civil War in 1863 to help inspire patriotism.
The story is a simple one.  Philip Nolan was a young artillery lieutenant in the United States Army.  He became involved in the  vague scheme of Aaron Burr to detach some territory from the  United States and form an independent nation.  All the big fish escape conviction, but Lieutenant Nolan does not.  At his courtmartial the following takes place:
One and another of the colonels and majors were tried, and, to fill out the list, little Nolan, against whom, Heaven knows, there was evidence enough,–that he was sick of the service, had been willing to be false to it, and would have obeyed any order to march any-whither with any one who would follow him had the order been signed, "By command of His Exc.A. Burr." The courts dragged on. The big flies escaped,–rightly for all I know. Nolan was proved guilty enough, as I say; yet you and I would never have heard of him, reader, but that, when the president of the court asked him at the close whether he wished to say anything to show that he had always been faithful to the United States, he cried out, in a fit of frenzy,–
"Damn the United States! I wish I may never hear of the United States again!"
Continue reading →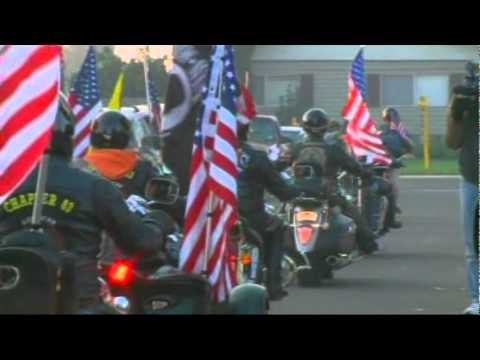 A follow up to Paul's post here on the attempted banning of the American flag carried by Cody Alicea on his bike to honor his veteran grandfather.  Under enormous public pressure the school backed down.  Today, Cody Alicea went to school with his flag on his bike, but he didn't go alone.  Hundreds of veterans riding motorcycles with American flags gave him an escort of honor.  As an immigrant friend of mine who served in the Marine Corps in World War I was fond of saying, "Some country this America!".
This is in the category of water is wet and fire burns.  Gallup has released the result of a poll which shows that conservatives embrace patriotism for the US far more than liberals:
"The increase in the overall percentage of Americans calling themselves "extremely patriotic" is driven largely by seniors, Republicans, and conservatives — all of whom are significantly more likely to say so than they were in 2005. Republicans' relatively higher identification with the "extremely patriotic" label is particularly intriguing when one considers that Democrats are currently far more likely than Republicans to say they are satisfied with the way things are going in the country (41% vs. 7%, respectively). Still, the majority of Americans in each of these subgroups say they are "extremely" or "very" patriotic."
Go here to view the poll.  Since 2005 the number of Republicans calling themselves extremely patriotic is up 17 points, the number of conservatives doing so is up 15 points, while the number of liberals claiming to be extremely patriotic is down 4 points.  Continue reading →
Happy Independence Day, folks! — Here is a roundup of some choice reads as we commemorate the birth of our nation:
Following are two books which I heartily recommend for some engaging historical reading of the American Revolution and our founding fathers. Continue reading →
Last year I listed here my top ten picks for movies about the America Revolution for the Fourth.  This year here is my list of patriotic movies for the Fourth.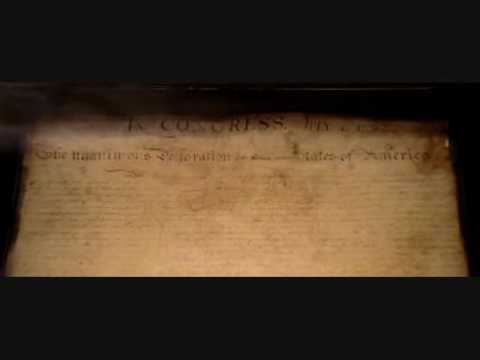 10. National Treasure (2004)-Sure it's cursed with a ridiculous plot involving the masons and a treasure, it is still a lot of fun and calls us back to the foundation document, the Declaration of Independence, that is the cornerstone of our Republic.
9. Hamburger Hill (1987)-Content advisory: very, very strong language in the video clip which may be viewed here.  All the Vietnam veterans I've mentioned it to have nothing but praise for this film which depicts the assault on Hill 937 by elements of the 101rst Division, May 10-20, 1969.  It is a fitting tribute to the valor of the American troops who served their country in an unpopular war a great deal better than their country served them.
8.    Yankee Doodle Dandy (1942)-James Cagney in perhaps the greatest film bio of them all, a salute to George M. Cohan, the legendary composer, playwright and patriot.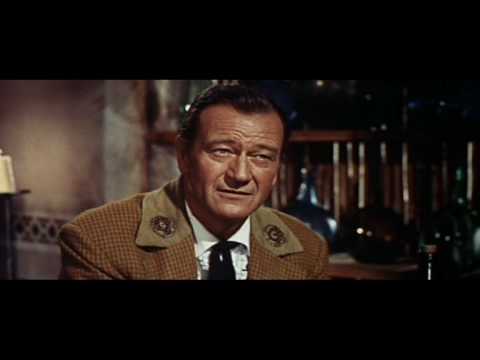 7.    The Alamo (1960)-"The Republic" scene from The Alamo, a film which was basically John Wayne's love note to America.
6.    Gettysburg (1993)-The movie that I think comes the closest to conveying to us the passions of the Civil War.  You really can't understand America unless you understand the Civil War.  As Shelby Foote, one of the greatest historians of the war, said:  "Any understanding of this nation has to be based, and I mean really based, on an understanding of the Civil War. I believe that firmly. It defined us. The Revolution did what it did. Our involvement in European wars, beginning with the First World War, did what it did. But the Civil War defined us as what we are and it opened us to being what we became, good and bad things. And it is very necessary, if you are going to understand the American character in the twentieth century, to learn about this enormous catastrophe of the mid-nineteenth century. It was the crossroads of our being, and it was a hell of a crossroads."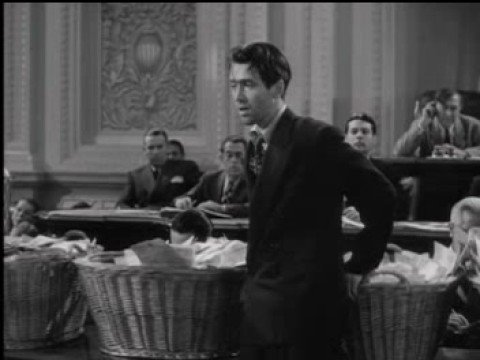 5.    Mr. Smith Goes to Washington (1939)-This movie came out at a time when fascism and communism seemed to be the wave of the future.  In the face of that dark reality, Mr. Smith is a brilliant paean to American democracy, and the idealism and devotion to the principles of the Founding Fathers that constantly battles against political corruption.
4.    Glory (1989)-The tale of the 54th Massachusetts in the Civil War, and a long overdue salute to the black troops who fought for the Union.  A superb film in every regard, and a model of  how history should be recreated on film.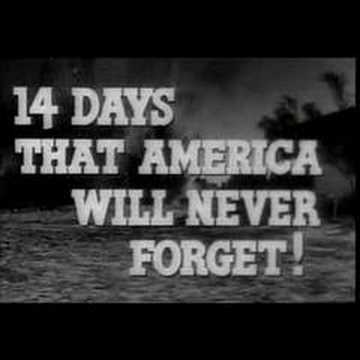 3.    Wake Island (1942)-At the beginning of World War II the 1rst Marine Defense Battalion on Wake Island, gallantly supported by civilian workers, made an unforgettable stand against the Japanese.  This is the story of the American Thermopylae.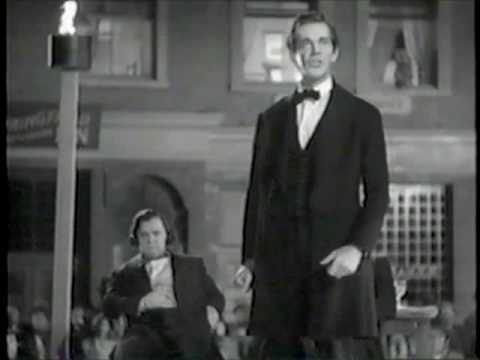 2.  Abe Lincoln in Illinois (1940)-Raymond Massey gives the performance of a life time as the greatest President this nation has ever had, save, perhaps, for George Washington.
1. 1776  (1972)-Singing and dancing Founding Fathers!  What's not to love?  The film does a good job of depicting what a leap of faith the Declaration of Independence was.  For all the Founding Fathers knew, they could have all ended up dangling from British nooses, and cursed by their posterity.  They banished their fears and went boldly forward with their revolution, the most successful revolution in history, and which is still underway.
If were to ask you what some Catholic traditionalists and some radical leftists had in common, you might be left scratching your head for a few moments. On most matters you wouldn't expect them to agree on much of anything. But there's one issue they do tend to converge upon, and that is their take on American history.
When I read some Catholic trad descriptions of American history and Catholicism's place in it, I find myself wondering if I'd accidentally picked up and began reading something by Charles Beard or Howard Zinn. I'm not associating these tendencies in order to delegitimize the Catholic trad critique – which contains, as do most critiques which catch on with at least some people, elements of truth. But the trad critique, in its shrillness and its refusal to engage historical facts that may falsify or at least cast reasonable doubt upon its substantive claims, deserves to be set alongside the vulgar leftist critique of American history. And bear in mind, I say this as a Catholic trad myself, albeit one who is more of a romanticist than a true reactionary.
I also say it as someone who once bought into this whole idea. As a young man emerging from a long and involved commitment to Marxism, both academic and political, into Catholicism, a religion I had little to do with since the age of 13, I had sort of stumbled upon this narrative on my own. There was still something romantic and alluring about rejecting "Americanism", now from a Catholic perspective.
After all, the two critiques often make use of a lot of the same themes – a rejection of individualism, of bourgeois Protestant values, a savage critique of the Enlightenment, invocations of slavery and other manifestations of racism and inequality, and perhaps more specific to the Catholic angle, reminders of Freemasonry and the Illuminati (though to be fair, Mozart was a Freemason too, back in the days when it wasn't yet forbidden by the Church. I don't think that's ever stopped a trad from enjoying his Requiem, but I digress).
Now, given the popularity of this critique, not only among trads, but also among the Catholic left, the "peace and justice" crowd – of course, for much different reasons and to much different ends – one would surely expect to find a solid foundation or at least an implied resonance within Church history, tradition, and teaching.
If you hold that expectation, prepare to be utterly disappointed. Or delighted, as the case may be.
I was talking with a relative recently who was telling me about an incident a while back where the maintenance staff at the building he worked at had gone on strike and were picketing the building. Emails had gone out from the building management telling people not to get into arguments or cause incidents with the picketers, and it became a source of quite a bit of topic around the office. My relative was amused to hear expressed several times the sentiment, "That's what makes our country different from the rest of the world. Here, they have the freedom to hold a protest like that."
It if, of course, true that they have the freedom to picket their employer here. However, that's not necessarily a contrast with the rest of the developed world. They could do the same in thing in Canada, or the UK or France or Germany, etc. There is, as my relative pointed out, a tendency at times for Americans to assume that because our country was very consciously founded in order to secure certain freedoms, that this means that people who don't live in the US don't have the same freedoms. Obviously, some don't. One's freedom of political and economic expression is severely limited if you live in North Korea or China or Cuba or some such nation. But there are many other countries in which people enjoy basically all the same freedoms that we do.
This American tendency to assume that we are the only ones to enjoy the freedoms outlined in our Bill of Rights is something which very much annoys many people who consider the US to be dangerously nationalistic, or who would prefer that we see the US as just one other region, not better or worse than others. Continue reading →
One of the forgotten geniuses of American comedy, Red Skelton.  Skelton rose out of abject poverty to become one of the great comedians of his time.  As the above video indicates Skelton also had his serious side.  A remembrance of better times when students pledged allegiance to the country rather than chanting hymns of praise for a living politician.
There has been an interesting discussion going on that began with a little mockery of Obama's propensity for offering collective apologies around the world for various things out of the American past or present. I am a big proponent of apologies- but they must be prudent and truly repentant- not some mixed-motive posturing like former President Clinton seemed inclined. A great Catholic example of what I am seeking is found in a great book  entitled "Guatemala Never Again!". This is no Leftist diatribe, this is (REMHI) the Recovery of Historical Memory Project. This is the Official Report of the Human Rights Office, Archdiocese of Guatemala. Let me quote from the back cover: