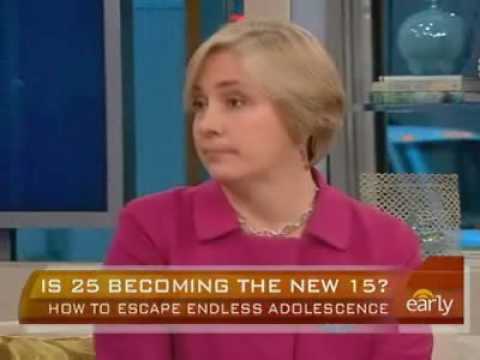 Most of our problems as a society come down to rotten parenting or no parenting.  Matt Walsh at his blog provides a prime example courtesy of "Nick":
"Matt, I heard your horrible conversation today about parenting. A few comments in response:
1) Based on your remarks, I have to say I feel bad for your kids. You sound like the sort of person who never should have been a parent. You said you plain to teach your kids "how to think." I guess this is common in right wing religious fundamentalist households. Personally, I let my child form his own conclusions about things. To impose your views on a child is tantamount to child abuse. Do them a favor, let them think FREELY.
2) You greatly exaggerate the importance of "chores." Also, the idea that a kid should be forced to "get a job" is abhorrent. My son was very gifted so we  gave him all the tools to succeed academically. This meant we didn't turn him into slave labor and we certainly didn't tell him he needed to go work behind a cash register. He concentrated on his school work, and we did our job as parents and financially supported him.
3) It's easy to mock a "30 year old who lives with is parents." My son is almost 29 and he's been home with us since he graduated. Unfortunately the job market isn't the greatest (maybe you hadn't heard) and I'm not going to let him starve on the street. He has a college education, it's pointless for him to be out working in a retail store or some other menial job. I will be here for him until he is able to get the job he deserves.
You need to grow up, get some life experiences and then maybe you'll have the right to sermonize about parenting.
-Nick"
Yeah I really loved the comment about "menial job".  The type of job I suppose that my factory worker parents had which put clothes on my back, a roof over my head and food in my belly, for which I am eternally grateful to them.  Somehow they also had the energy after an exhausting day at work to make certain that my brother and I grew up with an appreciation both for learning and hard work.  My brother and I did plenty of "menial jobs" along the way, including baling hay, detasseling  corn, working in cafeterias, working in factories, tarring roofs, washing dishes, scrubbing floors, cleaning out sewers, serving in the Green Machine, etc, and I think we probably learned more from those jobs than anything we learned in college.  Anyone who sneers at  "menial jobs" or the people who perform them has an instant enemy in me.  Here is Matt's response: Continue reading →