Obamanomics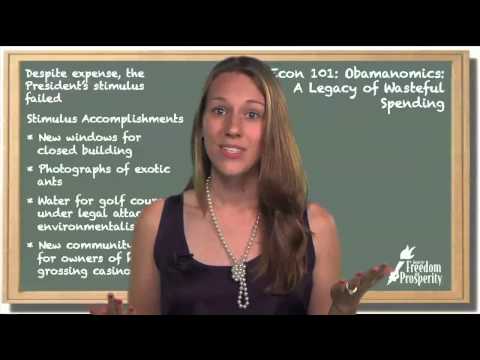 Another fine, and timely, econ 101 video from the Center for Freedom and Prosperity.  When future historians write the history of the Obama administration, and what a sad farce that tale will consist of, I think they will stand aghast at all the borrowed money poured out by the Federal government with virtually zero positive impact on the economy.  In regard to Keynsian economics, the Obama administration is proof that one of Karl Marx's maxims has proven to be a largely accurate observation on human affairs:  Hegel remarks somewhere that all facts and personages of great importance in world history occur, as it were, twice. He forgot to add: the first time as tragedy, the second as farce. Continue reading →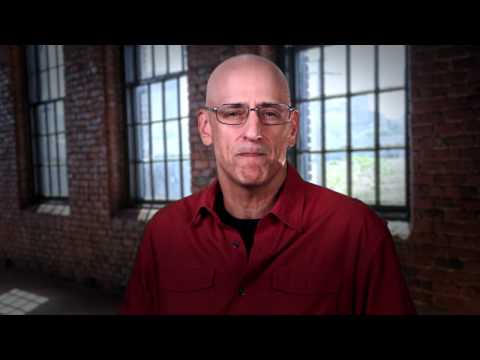 Thank you Klavan for explaining it all for us!  This clip from the right wing network CBS sums up our present economic condition quite nicely: Continue reading →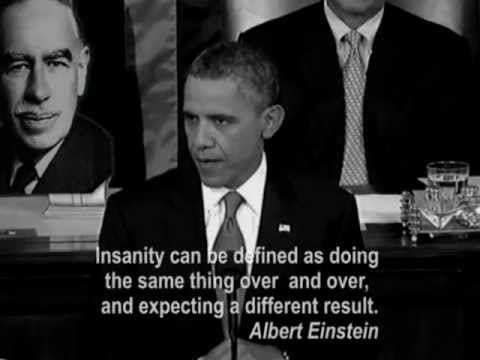 There are few things sadder than a one trick pony whose trick fails to work.  Obama, with a faith whose fervency cannot be doubted, believes with all his soul that vast government spending is the mechanism to lift the country out of this never ending bad slump.  That his policies have failed to do anything other than to increase our massive public debt, sways him not at all.  For a true ideologue, and that is what Obama clearly is, a collision between reality and  beliefs merely means that reality is wrong since the beliefs are beyond question.  Thus in economic policy this administration is one endless Groundhog Day where the nation is stuck in a loop of high unemployment, minimal economic growth and ever expanding public debt. Continue reading →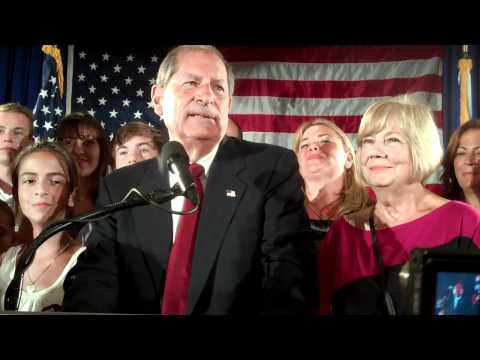 Last night Republican Robert Turner won the special Congressional election in New York 9, the congressional seat vacated by Anthony Weiner of Weinergate infamy.  Weiner was a pro-abort.  Turner is pro-life and against gay marriage.  How does a candidate, a 70 year old retired executive with no prior political experience, like this win in an icy blue congressional district held by Democrats since 1923?
Turner won by turning the race into a referendum on Obamanomics, and with this strategy he won resoundingly, 54-46.
This race is going to send shock waves through the Democrat establishment.  Already some Democrat leaders were saying privately what most sentient Americans realize:  due to his lousy stewardship of the economy Obama may well lose next year.  With this election, many Democrat leaders may well change from "may well lose" to "probably will lose". Continue reading →
Hattip to Instapundit.  The Heritage Foundation supplied the above graphic which compares Obama budget "cuts" of $100,000,000.00 to the appropriations bill for fiscal 2009 of $410,000,000,000.00, the Bankrupt the Nation Act of 2009, sometimes erronously called the "stimulus" bill, which has a price tag of $787,000,000,000.00 and the estimated bill for fiscal year 2010 of $3,600,000,000,000.00.  How ludicrous is all this?  Ludicrous enough that the Obama supportive Associated Press makes fun of it.  Ludicrous enough that even Paul Krugman is chuckling.
President Obama gave a speech today on the economy and the agenda of his Administration and Congress, thus far into his presidency. I personally watched the speech. I have yet to go back and read it. I thought it might generate some good discussion, in collective analysis of the text. In the spirit of Easter, please engage with criticisms of his positions, not of his person or broad generalizations that are not necessary or charitable.
It has now been twelve weeks since my administration began.  And I think even our critics would agree that at the very least, we've been busy.  In just under three months, we have responded to an extraordinary set of economic challenges with extraordinary action – action that has been unprecedented in both its scale and its speed.

I know that some have accused us of taking on too much at once.  Others believe we haven't done enough.  And many Americans are simply wondering how all of our different programs and policies fit together in a single, overarching strategy that will move this economy from recession to recovery and ultimately to prosperity.

So today, I want to step back for a moment and explain our strategy as clearly as I can.  I want to talk about what we've done, why we've done it, and what we have left to do.  I want to update you on the progress we've made, and be honest about the pitfalls that may lie ahead.
A look at the federal budget since 2000, with projections, for what little they are worth, by the White House and the Congressional Budget Office to 2019.  By CBO estimates last week, the budget deficits between now and 2019 would total $9, 300, 000, 000, 000.00.  The entire cost of WW2 for the US in 2008 dollars was 3.6 trillion.  This year the budget deficit will total 13% of our gross domestic product.  This isn't economic policy, it is lunacy.  These type of deficits are completely unsustainable, and we are running towards national bankruptcy.  It is impossible to borrow these type of funds from abroad.  We will simply create the funds out of thin air.  The long term impact on our children and their children can be easily imagined.  As the Heritage Foundation points out, this is a completely bi-partisan disaster.  Politicians have acted like teen-agers with stolen credit cards for far too long.  However, this will stop.  It will stop either by voters throwing out of office the fiscally irresponsible, or, much more likely in my estimation, the economy will simply hit a brick wall.  This will not, cannot, go on.  How it is stopped is up to us.
Update I:  The President of the EU slams current US economic policy as a road to hell.  I never thought I would live to see the day when a President of the EU would have more economic sense than a President of the US.
UpdateII:  Hattip to Instapundit.  A sign of things to come.  Stocks slide after a lack-lustre sale of T bills and notes: 
"Bond prices fell after the auction of $34 billion in 5-year Treasury notes. The yield on the benchmark 10-year Treasury note, which moves opposite its price, jumped to 2.77 percent from 2.71 percent late Tuesday. The yield on the three-month T-bill rose to 0.19 percent from 0.17 percent Tuesday.
Investors gave an unexpectedly cool response to the note sale just a day after a $40 billion auction of 2-year notes suggested strong demand. The government is running up huge deficits in order to fund an array of plans to provide stimulus to the economy and support to the ailing financial system. Any suggestion that demand for U.S. government debt is weakening is a negative for stocks, simply because Wall Street has been relying so heavily on the government's rescue plans.
The surge of worry over the debt auction wiped out the market's early optimism in response to durable goods and home sales data."
In politics, as in physics, an action causes a reaction.  With the election of President Obama and strong Democrat majorities in both houses of Congress, the stage is set for a radical increase in the size, power and scope of government to transform the United States into a socialist state, along the lines of the European social welfare states.  The Bankrupt the Nation Act of 2009, erroneously called a stimulus bill, is merely the first step in the process.  The President has already warned of trillion dollar budget deficits as far as the eye can see, and he has the votes for now to carry out his vision.  Can he be stopped?
As Glenn Reynolds at Instapundit notes here, since the passage of the Bankrupt the Nation Act of 2009, erroneously referred to as the Stimulus Bill,  the Dow has lost over 1400 points.  Since the election of President Obama, the Dow has lost over 2700 points as detailed here.  However, in the midst of the greatest Bear market in a generation, our President has financial advice for us:  Buy stocks!