ObamaCare
Well Massachusetts has elected a Republican US Senator for the first time in 37 years.  What does this political upset of the century mean?
1.   ObamaCare is dead.  Not only because the Democrats now lack 60 votes to invoke cloture in the Senate, but because opposition to ObamaCare was the signature feature of Scott Brown's campaign and the results of this race in bluest Massachusetts will send chills down the spine of too many Democrats.
2.   We now have further evidence that the Democrats are looking at a political storm of the first magnitude in the Fall.  If a US Senate seat in Massachusetts isn't safe for the Democrats, it is hard to imagine what seat in Congress outside of urban centers they can take for granted in November.
3.   The fundraising success of Scott Brown over the internet was astounding.  A demonstration that the internet fundraising effort of the Democrats in 2008 now has a GOP counterpart.
4.   Look for a wave of Democrat retirements in Congress as more Democrats decide that ending their political careers with a voluntary retirement is preferable to defeat.
5.   More Blue Dog Democrats in Congress will follow the example of Congressman Parker Griffith and announce that they are switching to the Republican Party.
Go here to see the last polls on the Senate race in Massachusetts.  The seat that is up has been in the hands of the Kennedy family since 1953, four years before my birth.   The last time the Republicans won a Federal senate race in Massachusetts was in 1972 when I was 15 years old.  Against all the odds Scott Brown has engineered the political upset of this century.  In November he trailed Martha Coakley by 30 points.  He has run a superb campaign and she has run an abysmal one, but the key issue has been his opposition to ObamaCare.  If ObamaCare is  a losing issue in Massachusetts, in what State in the Union can it be a winning issue?  Brown 52;  Coakley 47;  Kennedy 1.  That is my prediction.   What is yours?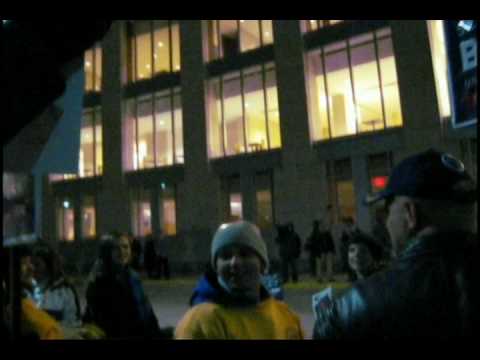 A Republican may be elected to serve out Ted Kennedy's unexpired term?  It could happen! Public Policy Polling, a Democrat leaning polling outfit shows the election a toss up between the Democrat Coakley and the Republican Brown.  Scott Rasmussen, the best political pollster in the business in my opinion, shows Coakley up by two.  Last week he showed her up by nine.  On Monday Brown raised over a million dollars in one day in internet donations.
If Brown wins the Senate race in the Peoples' Republic of Massachusetts, it will send a political shock wave across this country the like of which hasn't been seen in many a year.  If Ted Kennedy's senate seat isn't safe, what seat is safe for the Democrats?  Oh, I don't believe that I should call it Ted Kennedy's seat per Mr. Brown.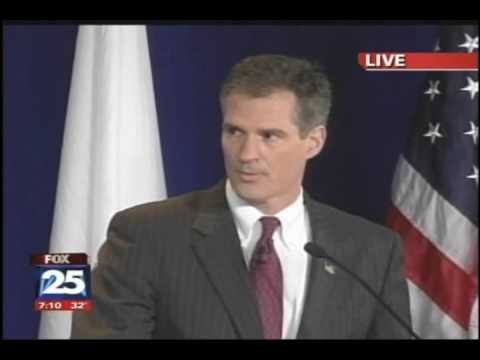 As he comes under increasing pressure from the Obama administration, Congressman Bart Stupak is publicly stating that he and his colleagues in the House will stand firm on pro-life principles and reject any bill that allows public funding of abortion.
At this point I am fairly certain I don't want the Obama administration to have a thing to do with my health coverage. Nor am I convinced that a bill which leftists, libertarians, and conservatives (do I really need to link anything?) are rejecting and deriding – for different reasons, of course – is really going to end up helping the poor. Whether it is a massive giveaway to insurance companies, an unwelcome and unaffordable expansion of government power and control, or both, I see no compelling reason to support the bill, even without public funding of abortion.
If Stupak is successful and abortion funding is out of the final bill, there are at least 40 House Democrats who have pledged to vote against it (because the right to have the government pay for the murder of one's own children is more important than insuring the poor, I guess). That will probably kill it. And if he fails, he has hinted that he and at least 10-12 of his colleagues will vote no on the bill, which may be enough to kill it.
So, either way, I say, go Bart go, Godspeed. Because if this monstrosity does get passed, I'd at least like to know that our tax dollars aren't funding child murder. Pro-life Democrats have demonstrated their ability to influence and even steer the course of national policy. In my view, that is a positive thing no matter what else results.
(Biretta Tip: Lucianne)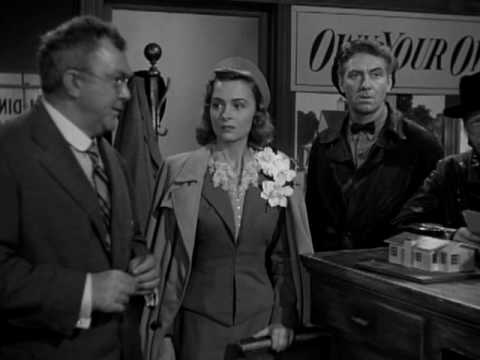 In the above video we have George Bailey, brilliantly played by Jimmy Stewart, attempting to stem a bank run during the Great Depression.  Just in time for Christmas the indispensable Iowahawk updates this story.  We join Senator George Bailey attempting to explain his support for ObamaCare to his angry constituents:
It's A Wonderful Bill
(with deep apologies to Frank Capra)
**************
Scene 14: Christmas Eve, inside Bedford Falls Town Hall. Senator George Bailey confronts an angry mob of constituents protesting his vote on the new health care bill.
MAN #1
Come on Bailey, you can't hide forever! Let us in!
WOMAN #1
Yeah, what is this mandatory insurance nonsense? Stop cowering behind that podium George! We want answers!
crowd erupts into shouting
GEORGE BAILEY
Now now now, everybody calm down, see? If you'll, well, see, just let me explain…
MAN #2
You should've explained these death panels before we elected you! Let's get 'em!
WOMAN #2 (shaking pitchfork)
Yeah!
MAN #3
Hey, pipe down youse mugs, let the man talk. It'll be 15 minutes before the tar is hot enough to pour. Out with it Bailey!
GEORGE BAILEY
Well well, thank you for that Pete. Now folks, see, you just gotta understand how Washington works. Remember how you, you sent me there to bring back free things to Bedford Falls, like free heath care and jobs and that new George S. Bailey retractable midnight basketball court for the high school gym?
MAN #4
Hey Bailey, do know how many kids drowned at the prom last year from that stupid thing? 
GEORGE BAILEY
Well, now now now, Clem, sure a few kids drowned. But look at all the jobs it created down at the Potter Retractable Basketball Floor factory. And that's my point. Now, see, down in Washington there's a whole Senate full of regular guys like you and you, and me, and we represent thousands of places just like Bedford Falls. And all of those places want their own jobs and healthcare and retractable basketball courts. And it turns out all of this costs money, so we have to get, well, revenues…
WOMAN #3
You mean taxes?
GEORGE BAILEY
Well, yeah, Helen, if that's how you want to put it. See, we put all those revenues in a, a, a, big pile there in Washington, and then we start making deals and such, to make sure we can all bring some home. Sometimes we run out, and have to make up for it with other fees…
MAN #2
You mean taxes? Why don't you get it from Old Man Potter?
WOMAN #2
Yeah! Get it from Potter!
GEORGE BAILEY
Now, now, I hate old man Potter just as much as the rest of you. Maybe more. He lives in that cold old mansion up there on Beacon Hill, while you're getting laid off and trying to make ends meet. It just isn't right, and that's why I organized the big ACORN march against him last year. But I'm telling you, even if we confiscated every penny he has, we couldn't pay for your free universal health care. That's why we have to charge you for some of it, and make sure you don't use too much. But don't worry, I sent my top trade representative Uncle Billy over to China to get a payday loan for the rest.
 Go over to Iowahawk here to read the whole hilarious thing.
It seems like one thing that nearly anyone on any side of the political spectrum should be able to agree on is that Senator Nelson extracting a provision for the federal government to foot the entire unfunded liability for Medicaid in the state of Nebraska (and for no other state) in perpetuity as the cost of his agreeing to support the current Senate health care bill compromise is reprehensible in the extreme.
One would like to think that such decisions would be made, in a Republic, based on a senator's understanding of whether a bill was actually good for the country as a whole — not based on bribery. Senator Nelson should be ashamed of himself, and so should the Senate leadership which agreed to provide such a buy-off.
By a vote of 60-40 early this morning in the Senate, the Democrats, with not a Republican vote, voted to cede power to the Republicans in 2010.  The Democrats thought they were voting to invoke cloture on the ObamaCare bill, but the consequences of the passage of this bill, assuming that it passes the House, will likely be to transform a bad year for the Democrats next year into an epoch shaping defeat.  As Jay Cost brilliantly notes here at RealClearPolitics:
"Make no mistake. This bill is so unpopular because it has all the characteristics that most Americans find so noxious about Washington.
It stinks of politics. Why is there such a rush to pass this bill now? It's because the President of the United States recognizes that it is hurting his numbers, and he wants it off the agenda. It might not be ready to be passed. In fact, it's obviously not ready! Yet that doesn't matter. The President wants this out of the way by his State of the Union Address. This is nakedly self-interested political calculation by the President – nothing more and nothing less.
Extremist Democrats and liberals are hailing Harry Reid's Health Care bill as a victory for pro-abortion activists.  Though
the United States Conference of Catholic Bishops (USCCB) has called it "completely unacceptable".
…Richard Doerflinger, associate director of the bishops' conference Secretariat of Pro-Life Activities, said Reid's "is actually the worst bill we've seen so far on the life issues."

He called it "completely unacceptable," adding that "to say this reflects current law is ridiculous."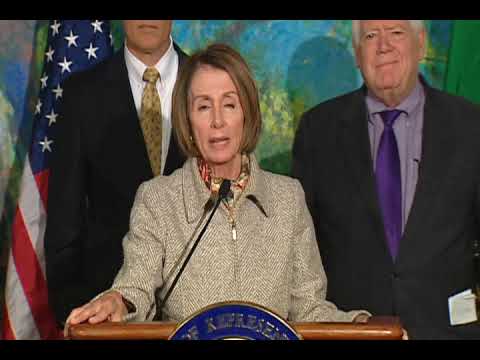 Perhaps I should call the Lying Worthless Political Hack, a\k\a Nancy Pelosi, Speaker of the House, the Artless Dodger.  It is clear that the penalties for willful non-compliance with the health insurance mandate under the version of ObamaCare passed by the House are severe and could involve up to five years in a federal pen.  Read all about it here in a letter from Thomas A. Barthold, Chief of Staff of the Joint Committee on Taxation, to Dave Camp (R-Mi), ranking Republican on the Committee.  Continue reading →
Last night all but one, who voted present, of the House Republicans voted in favor of the Stupak Amendment in spite of knowing that its passage made likely the final passage of ObamaCare.  Here is a statement of the House Republican Leadership issued last night before either the Stupak amendment or ObamaCare was passed:
House Republican Leader John Boehner (R-OH), House Republican Whip Eric Cantor (R-VA) and House Republican Conference Chairman Mike Pence (R-IN) issued the following statement in support of an amendment offered by Representatives Bart Stupak (D-MI) and Joseph Pitts (R-PA) that would prohibit federal funding of abortions under the House Speaker Nancy Pelosi's (D-CA) health care plan: "We believe in the sanctity of life, and the Stupak-Pitts Amendment addresses a moral issue of the utmost concern. It will limit abortion in the United States. Because of this, while we strongly and deeply oppose the underlying bill, we decided to stand with Life and support Stupak-Pitts.
With apologies to Harry Potter and the X-Files.  From the folks at Patients First.  After ObamaCare passing last night in the House, the pressure is on Reid to see if he can get anything out of the Senate.  In order to do that he will have to gain 60 votes to invoke cloture, which means that, unless he can persuade either of the Maine Republican Senators Olympia Snowe and Sue Collins to cross over, he needs every Democrat and Joe Lieberman to vote for cloture.  That is a very tall order.