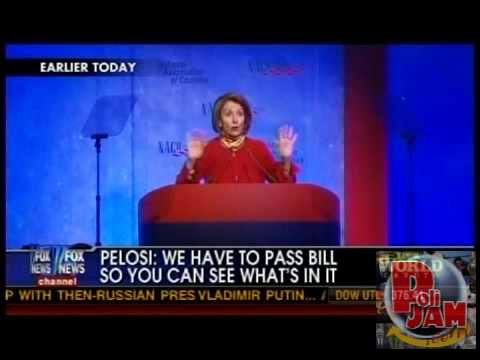 So when all the yielding and objections is over, the other Senator said, "I object to the remarks of a professional joker being put into the Congressional Record." Taking a dig at me, see? They didn't want any outside fellow contributing. Well, he had me wrong. Compared to them I'm an amateur, and the thing about my jokes is that they don't hurt anybody. You can say they're not funny or they're terrible or they're good or whatever it is, but they don't do no harm. But with Congress — every time they make a joke it's a law. And every time they make a law it's a joke.
Will Rogers
After 32 years at the bar I have reached some conclusions about legislation and the law.  First, legislation tends to be a sloppy process.  In the hurly-burly of the legislative process, and the hacking and re-writing of proposed legislation, not infrequently the finished product contains parts that do not mesh well with pre-existing laws, portions that make no sense at all or sections that simply are logically inconsistent with other sections.  As these laws go into force, most of the time they eventually are challenged by attorneys in law suits and the attorneys wrapped in black, i.e. judges, have to figure out what to do next.  Second, a big problem that exists in this area is the doctrine of separation of powers.  The courts are not supposed to rewrite legislation passed by a legislature.  A whole body of law exists to aid a judge in this thicket called statutory construction.  In a few states there are actual statutes governing how a court is to interpret a statute, and some laws actually have sections telling a court, for example, that if it finds that one section of a statute is unconstitutional, then the remainder of the statute will still be in full force and effect.  However, most of the time, in both the states and federal judicial systems, the courts rely on prior cases ruling on how courts are to interpret statutes.
One of these rules of construction is that courts will usually not rewrite a statute which is clear in order to produce a new statute that matches legislative intent rather than what is actually written in a statute.  Here is a hypothetical example:  A state passes legislation that states that all lawyers will appear in court dressed in clown garb.  Now in every section of the statute the term "clown garb" is used, except in one section where the term used is "garb".  A court might view this as a simple mistake and say that reading the statute all together, it is clear that attorneys are required to wear clown garb.  However, let us say that a preamble to the legislation states that this is being done in order to underline the fact that most attorneys are bozos and therefore should be dressed as Bozo the Clown when they appear in court, but in the body of the statute only the term "clown garb" is used.  In that case a court would likely rule that although the legislative intent is clear the court cannot rewrite the legislation and attorneys, as long as they are dressed like any sort of clown and not just as Bozo, may appear in court.
Well, something similar just occurred in regard to that Frankenstein of the legislative process, the Affordable Care Act, i.e. ObamaCare.
When ObamaCare was passed it had 381,517 words in it.  It was a poorly crafted piece of legislation with many parts that mesh poorly with other parts, and with existing statutes, and many parts that do not make sense.  However, where it has come a cropper is in a section that is clearly written.  In Halbig v. Burwell the question was litigated about whether taxpayer subsidies for health insurance were available in the 36 states where the Federal government set up the healthcare exchanges and not the individual State governments.  A three judge panel of the Federal DC Circuit Court of Appeals voted three to one that such subsidies were not available because the act as passed by Congress restricted those subsidies to health care insurance purchased through health care exchanges established by the States: →']);" class="more-link">Continue reading →