ObamaCare
The Nazis began their death march across Europe by killing mentally handicapped Germans in an euthanasia campaign that caused the Lion of Munster, Bishop Von Galen, to preach a sermon which may be read here, and in which he made this statement:
For the past several months it has been reported that, on instructions from Berlin, patients who have been suffering for a long time from apparently incurable diseases have been forcibly removed from homes and clinics. Their relatives are later informed that the patient has died, that the body has been cremated and that the ashes may be claimed. There is little doubt that these numerous cases of unexpected death in the case of the insane are not natural, but often deliberately caused, and result from the belief that it is lawful to take away life which is unworthy of being lived.
This ghastly doctrine tries to justify the murder of blameless men and would seek to give legal sanction to the forcible killing of invalids, cripples, the incurable and the incapacitated. I have discovered that the practice here in Westphalia is to compile lists of such patients who are to be removed elsewhere as 'unproductive citizens,' and after a period of time put to death. This very week, the first group of these patients has been sent from the clinic of Marienthal, near Münster.
Hitler and his gang of murderers were stopped at an enormous cost, but Christopher Johnson, a non-Catholic who has taken up the cudgels so often in defense of the Church that I have designated him Defender of the Faith, tells us at Midwest Conservative Journal that the ideas of Der Fuehrer are all the rage in Europe today:
Europe descends further toward the abyss:
Belgium is considering a significant change to its decade-old euthanasia law that would allow minors and Alzheimer's sufferers to seek permission to die.
The proposed changes to the law were submitted to parliament Tuesday by the Socialist party and are likely to be approved by other parties, although no date has yet been put forward for a parliamentary debate.
"The idea is to update the law to take better account of dramatic situations and extremely harrowing cases we must find a response to," party leader Thierry Giet said.
The draft legislation calls for "the law to be extended to minors if they are capable of discernment or affected by an incurable illness or suffering that we cannot alleviate."
Belgium was the second country in the world after the Netherlands to legalise euthanasia in 2002 but it applies only to people over the age of 18.
Socialist Senator Philippe Mahoux, who helped draft the proposed changes, said there had been cases of adolescents who "had the capacity to decide" their future.
He said parliamentarians would also consider extended mercy-killing to people suffering from Alzheiner's-type illnesses.
No possibility of abuse there.  Meanwhile, the French would like their dying population to snap it up. Continue reading →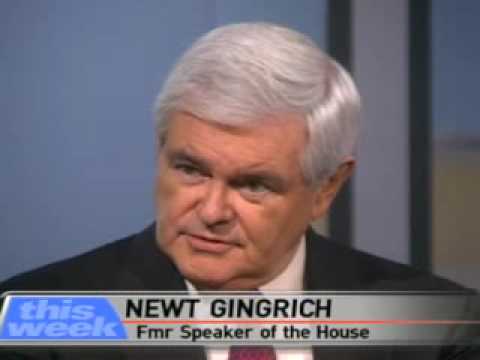 The America I know and love is not one in which my parents or my baby with Down Syndrome will have to stand in front of Obama's "death panel" so his bureaucrats can decide, based on a subjective judgment of their "level of productivity in society," whether they are worthy of health care. Such a system is downright evil.
Sarah Palin after the Supreme Court ruling upholding ObamaCare
As the above video indicates, back in 2009 when Sarah Palin predicted that ObamaCare would end up in death panels for the elderly and for "defective" children like her son Trig, she was widely derided by the unpaid Obama press agents the Mainstream Media.  News from Great Britain tells us just how prescient Palin was.
Sick children are being discharged from NHS  hospitals to die at home or in hospices on controversial 'death  pathways'.
Until now, end of life regime the Liverpool  Care Pathway was thought to have involved only elderly and terminally-ill  adults.
But the Mail can reveal the practice of  withdrawing food and fluid by tube is being used on young patients as well as  severely disabled newborn babies.
One doctor has admitted starving and  dehydrating ten babies to death in the neonatal unit of one hospital alone.
Writing in a leading medical journal, the physician  revealed the process can take an average of ten days during which a  baby  becomes 'smaller and shrunken'.
The LCP – on which 130,000 elderly and  terminally-ill adult patients die each year – is now the subject of an  independent inquiry ordered by ministers. Continue reading →
The Catholic News Agency published some remarks made by President Obama in Denver yesterday (Aug. 9) regarding the HHS contraception mandate that are so deluded and irrational that it becomes difficult to imagine how this country can possibly continue forward. We are dealing now with a level of dishonesty that is so open and aggressive that reasonable discourse, upon which social peace ultimately rests, is fast becoming impossible.
This is what Obama said about Mitt Romney's opposition to the mandate:
"It would be up to the employer to decide. Your boss, telling you what's best for your health, your safety," the president said.

"I don't think your boss should get to control the health care that you get. I don't think that insurance companies should control the care that you get. I don't think politicians should control the care that you get."
This is Barack Obama speaking. The man whose healthcare vision is about to be foisted on the American people, in which they will be forced to buy health insurance (by politicians, from insurance companies) or face official penalties, just said that he doesn't think politicians and insurance companies should control the care that we get.
Some statements are so at odds with reality – in this case, a reality established by Obama himself – that they can only be described as psychotic. The psychosis continues with the idea that without the HHS mandate, employers would, and indeed, have been, deciding what is best for their employee's health. It never entered Obama's psychotic mind that a desire not to cover what HHS mandates could, and almost always does, revolve around the employer's desire to avoid something he finds morally objectionable, in which case it has absolutely nothing to do with dictating employee's health. No, when a man in a position of relative power, the employer, decides what he will and will not pay for his employees to have, it is necessarily an aggressive and unjust exercise of power by the master over the subordinate in the psychotic mind of the president.
It doesn't matter that on every corner of every major street of every town and city in the United States is a CVS, Walgreens, Rite Aid or local drug store that is brimming with contraceptives that are legal for anyone to purchase. It doesn't matter that there are clinics that provide abortions and sterilizations for those who want them. It doesn't matter that there isn't a single employer in the nation that can legally force people to work for them and thus deny them the opportunity to work for someone who is willing to offer a plan that covers such things. All of these conditions, which collectively taken together, any sane man would recognize as a condition of freedom (at least relatively) as far as health and reproductive choices are concerned, mean nothing to Obama. They mean nothing to the hordes of bleating drones who have dutifully towed the party line on this issue either.
The layers of insanity go even deeper. Obama himself has created the conditions under which businesses with 50 or more employees must eventually provide health insurance (by 2014). He has forced this responsibility onto the employers of America. He then proceeds not only to insult them with his "you didn't build that" remarks (some potential business owners won't be building anything thanks to Obamacare), but to prohibit them from exercising their preferences, moral or otherwise, in how they go about doing it. And yet to hear Obama speak, one might think that employers themselves demanded Obamacare just so they could have power over their employees that they didn't have before, and that the HHS mandate had to exist for this reason. This isn't just a false picture of reality, but a deranged one.
Finally, Obama speaks as if employers making decisions about what they will cover or not cover in their health plans is something new, as opposed to the way it has been since health plans came into existence. All this time, apparently, bosses have been dictating to workers what is best for their health by not paying for their condoms and vasectomies. Obama has now freed us from the tyranny of having to pay for certain things we want with our own money. People who view reality this way can't be reasoned with by people who don't.
Looking at Obama's recent rhetoric, a phrase keeps emerging. He keeps referring to America as "one American family", especially when there is a tragedy in the news. Some commentators are even beginning to see him as a father figure (try not to wretch if you watch the clip). There is no doubt in my mind that he seems himself as the father of the nation, laying down rules for some of his more stubborn children, insisting that they share their toys with one another. That is how he sees the businessmen of America. And as for the religious conservatives, they are the cranky old uncle who is grudgingly tolerated but also increasingly despised by the more content members of Barack's family. In neither case is there respect for what they do or what they represent. There is no respect for them as autonomous, rational beings with their own convictions. They're just stubborn children or senile geriatrics, they aren't mature and rational like Obama and his friends. He isn't even a politician, not in his own psychotic mind. He is self-excluded from that list of people who want to "control what healthcare we get." He isn't controlling us; knowing us better than we know ourselves, he is guiding us, in spite of ourselves. He is our father.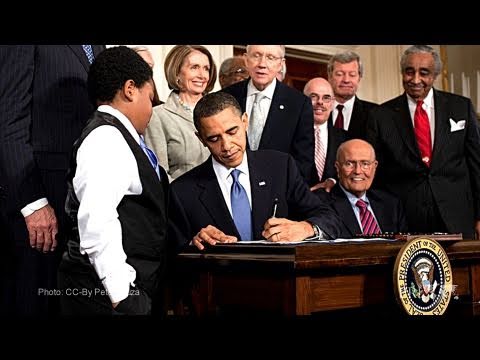 Below is an analysis of ObamaCare and abortion that I have written for the summer newsletter of the crisis pregnancy center of which I am Chairman of the Board.  Regular readers will detect a more restrained and "just the facts" presentation than I normally use in my blog posts.  I thought that the change of pace style might be of interest to our faithful readers so I did not modify the analysis for this post.  (Fear not, I will not inflict on the readers of this blog any of my professional scribblings in the law mines, which would be of utility only for readers suffering the pangs of insomnia!)
Now that the Supreme Court in a 5-4 vote, courtesy of Chief Justice Roberts switching his vote, has upheld the constitutionality of the Patient Protection and Affordable Care Act of 2010, universally better known as ObamaCare, pro-lifers should understand what ObamaCare means in regard to abortion.
1.  Abortion surcharge-The Act provides that if an individual is enrolled in an insurance policy that covers elective abortions, each participant in that insurance plan must pay a separate surcharge for the elective abortion coverage.  There is no opt out provision for individuals.  So if a pro-lifer works for a business that provides such an insurance policy, the pro-life employee would have no choice but to pay the abortion surcharge.  The Act forbids insurance companies from advertising that an abortion surcharge is required under the Plan.
2.  Federal Subsidies to Insurance Plans That Provide Abortion-  The Act provides for federal subsidies to health insurance plans, including plans that provide coverage for elective abortions,  set up health insurance exchanges created by the states.  The policies provided under the health insurance exchanges may include elective abortion coverage unless a state bans such coverage.  Thus far the following states have banned such coverage:   Arizona, Florida, Idaho, Indiana, Kansas,  Louisiana, Mississippi, Missouri, Nebraska, Ohio, Oklahoma, South Dakota, Tennessee, Utah, and Virginia.
3.  ObamaCare and Abortifacients The HHS mandate  requiring "free" coverage for all contraceptive devices, see number 5 below, in virtually all health insurance plans, includes those devices and drugs thought to act as abortifacients. Continue reading →
For those conservatives tenaciously clinging to the idea that Chief Justice John Roberts is playing some masterful game of chess that will end only with the liberals on the Court, in Congress, and in the White House brought to their knees in humiliating defeat, well, I'm not even sure the Chief is up for a rousing game of checkers. According to Jan Crawford's piece, Roberts' change of heart was motivated in large part to concerns over media pressure. So, the Chief Justice of the United States, according to this report, was cowed into upholding Obamacare because he was afraid of how the Court – and especially he – would look.
It has been rightly pointed out that Crawford relied on two anonymous sources, and therefore this story should be taken with some fine grains of salt. It's certainly a plausible story, but an unconfirmable one.
Fine. It is possible that the Chief Justice wasn't cowed by media or executive pressure. But even if the Chief Justice was not particularly pressured to decide in favor of Obamacare, it's not beyond reason to suggest that he was still concerned about the institutional prestige of the Court, as well as a respect for the other two branches of government. Thus he concocted a rather far-fetched legal argument in order to justify declaring as constitutional a statute he knew at heart was not constitutional. So the more charitable interpretation of Roberts' behavior is not that he's a coward, but rather an activist who decided to rewrite a statute from the bench in order to avoid embroiling the Court in a partisan political battle.
There is a third option: John Roberts legitimately believed in the argument he made about the statute's constitutionality.
Which is the option in which the Chief Justice looks like a chess playing genius again?
The title of the post, by the way, comes from my wife's suggestion that President Bush nominated a Ravenclaw when he should have nominated a Gryffindor. It's certainly more logical than anything I heard the Chief Justice say last week.
Update: It occurs to me that there is a fourth avenue of "defense," and that is Roberts made a brilliant political calculation by forcing Obama to defend the health care law as a tax. Put aside the question of whether or not that would be an astute political maneuver. If that were indeed Roberts' intention, than that hardly speaks well as to his character as Chief Justice. If he decided to uphold the law only to enable its use as a partisan club against the president, then the Chief Justice would have engaged in behavior that would justify his removal from the bench. So his defenders might want to think twice about that line of attack, at least insofar as they posit that he willfully engaged in such politicking.
By the way, if you're still unsure of what to think of John Roberts' thought process, look who was helping him along and now has his back.
Kmiec, a rare conservative supporter of Obama in 2008 who served as his ambassador to Malta, said he thinks Roberts sought out Justice Anthony Kennedy's vote but didn't spend much time trying to sway Justices Antonin Scalia, Clarence Thomas and Alito. Roberts, he said, probably didn't worry about being punished by the conservatives.

"Roberts is a bigger man than that," Kmiec said. "He might smile and recognize that was what they were doing, but he'd also just appreciate that was their way of making a statement. But he'd not chase the tail of the dog to try to turn it around."

Kmiec, who served a resource to Roberts as he lined up his current two-week teaching trip to Malta, said he thinks Roberts would prefer that the story of the court's internal deliberations get out "rather than keeping it so secret that it'd have caused some hard feelings among the chambers."

"I think he knows in his heart that he's reached a good decision for the well-being of the court and I don't think he's earned any long-term enmity of the conservatives," Kmiec said. "If anything, this will give him more bargaining ability for years to come on both sides."
Well if he's got Doug Kmiec on his side, what more can a man ask for than that?
If you had told me before the day started that John Roberts and Anthony Kennedy would have penned differing opinions on the Obamacare case, and that I'd be siding with the latter's opinion, I would have said that you were nuts. Alas, it appears that John Roberts is the new Anthony Kennedy.
Ed Whelan has speculated that Chief Justice Roberts changed his vote at the last minute, and therefore the dissenting opinion was originally the majority opinion. He has a follow-up post that posits another theory supporting that notion, which also explains how that could be logistically possible. Having now fully digested the dissenting opinion, I am just about 99 percent certain that John Roberts did indeed change his vote, and that the dissenting opinion was the majority opinion until the Chief Justice changed his mind.
Frankly, the dissent just doesn't read like a dissent at all. As Whelan points out, the dissenting opinion repeatedly alludes to Justice Ginsburg's opinion as the dissent. In fact, the dissenters barely alludes to the Chief Justice's opinion at all until the very end. The final couple of pages are a scathing attack on the majority's opinion, heretofore unmentioned. It certainly seems like the dissenting Justices felt jilted by the Chief Justice, thus the unusually harsh rhetoric of the final few paragraphs of the dissent. Another sign that the dissenters were in the majority comes on the second page: Continue reading →
Conservatives looking for some kind of victory in today's decision in National Federation of Independent Business et al. v. Sebelius, Secretary of Health and Human Services, et al. (the Obamacare case) are pointing to two aspects of Chief Justice John Roberts's rulings. First, a majority of the Court ruled that the individual mandate was unconstitutional under the commerce clause. Second, the Court ruled that the Federal Government could not force the states to expand Medicaid coverage under the Affordable Care Act. Therefore, the Court narrowed the scope of Congressional power in two different arenas.
Indeed, 44 pages of Chief Justice Roberts' opinion are absolutely constitutionally sound. During the course of the opinion the Chief Justice made the same argument that many individual mandate opponents have been making for months: you cannot create an economic activity in order to regulate it under the commerce clause. "The power to regulate commerce presupposes the existence of commercial activity to be regulated. If the power to 'regulate' something included the power to create it, many of the provisions in the Constitution would be superfluous." The Chief Justice latter adds that the individual mandate "does not regulate an existing commercial activity. It instead compels individuals to become active in commerce by purchasing a product, on the ground that their failure to do so affects interstate commerce." Construing the Commerce Clause to permit Congress to regulate individuals precisely because they are doing nothing would open a new and potentially vast domain to congressional authority." Furthermore, "[a]llowing Congress to justify federal regulation by pointing to the effect of inaction on commerce would bring countless decisions an individual could potentially make within the scope of federal regulation, and – under the Government's theory – empower Congress to make those decisions for him."
Roberts further tears into the logic of those defending the mandate on commerce clause grounds by pointing out that other activity – such as people not eating a healthy diet – does far more to raise health care costs than does failure to have health insurance. Therefore, under the government's logic, "Congress could address the diet problem by ordering everyone to buy vegetables." Therefore, the government's arguments with regards to the commerce clause are ultimately unsupportable.
The problem with those taking the rosy view; however, is that the Chief Justice's opinion is 59 pages. The Chief takes a detour roughly halfway through the opinion that is so unfathomable, it almost reads as if an entirely different person wrote the opinion.
Chief Justice Roberts holds that despite the statutory language, the penalty for failure to buy health insurance can more accurately described as a tax. This, despite what the language of the bill actually says, and what President Obama himself even said. And that's also in contradiction of what had just been argued when discussing the anti-Injunction act. As Carrie Severino puts it:
The main holding of the case is that the mandate is upheld as a proper exercise of the taxing power. This is a decidedly awkward result, as the first section of the result explains that the mandate is not a tax for the purposes of the Anti-Injunction Act. During the oral argument the courtroom erupted in laughter when the solicitor general was asked how he could argue that the mandate was not a tax on Monday but was on Tuesday. In the end, the court chose that implausible — even laughable — result in a fairly explicit attempt to hold the mandate constitutional.
Jeff Goldstein also mocks this bit of legal jujitsu. Intentionalism is a concept that he blogs about frequently, and he rightfully calls out the Chief Justice for his violation of the concept.
According to the CJ, a penalty is indeed a tax when it can be viewed as a tax for purposes of a ruling.  Meaning, a penalty is a tax when a Justice decides to rewrite the law to turn a penalty into a tax.  Which he justifies because the way the penalty looks to him suggests that "reasonable"  people (or philosopher kings) can, if they squint — and if they ignore the intent that turned the law into law in the first place, and turned a set of marks into a set of signs, into language — see a tax.  How that is "reasonable" is anyone's guess:   we know in no uncertain terms that Obama and the Dems who passed the law didn't devise the mandate as a tax (despite what they later argued); for one to conclude that it is reasonably possible to "read" a penalty as a tax,  therefore, what c0mes to count as "reasonable" must be redefined as "ignoring what we know to be true".  And that seems antithetical to "reason."

Roberts has chosen to see a tax where a penalty was intended — thereby rewriting the law and turning it into a new text, one which he intends, though he incoherently and disingenuously suggests that he is finding meaning in the text that can "reasonably" be ascribed to it.
Roberts justifies this change in terminology by noting that the amount of the penalty that would be levied would not be punitive – in fact the cost of paying the penalty would often be less than the cost of buying health insurance. And since the so-called penalty would not be burdensome, it's not really penalizing behavior.
Yeah.
But the most egregious aspect of this decision, and one which an astounding number of commentators seem to be missing, is that the Chief Justice has massively expanded the use of the taxing power. Roberts asserts that "taxes that seek to influence conduct are nothing new." He then rattles off a list of things that are taxed heavily in order to change behavior, including cigarettes. The problem with this is that people have to buy cigarettes in order to be taxed. This "tax" is applied to people who don't make a purchase. In other words, the federal government is taxing non-activity. It is the same exact logic that the government used to justify the mandate under the commerce clause. All Roberts has done is shift the authority under the Constitution which justifies government intervention.
Then Roberts makes the astounding claim, also amazingly echoed approvingly in certain quarters, that "While the individual mandate clearly aims to induce the purchase of health insurance, it need not be read to declare that failing to do so is unlawful. Neither the Act nor any other law attaches negative legal consequences to not buying health insurance, beyond requiring a payment to the IRS." (emphasis mine)
I'm actually embarrassed for the Chief Justice here. Surely he is not as incapable of making a logical progression as this statement suggests he is. But let's make this crystal clear. If you do not purchase health insurance, you will be penalized, err, "taxed." If you fail to pay that tax at the end of the year, what do you suppose happens to you? Does the IRS send you a series of letters pleading with you to "please, pretty please, with a cherry on top, please pay your tax?" Do they put little frowny faces at the bottom of these letters? Does the Commissioner of the IRS stand outside your window with a boom box blaring "In Your Eyes" by Peter Gabriel, the rain pelting him as he cries out "Please, just pay this tax which, by the way, should in no way be construed as a penalty?"
Oh, that's right, you go to jail. So you totally have the right to not buy health insurance, and there's absolutely no punishment for failure to pay the tax. This assumes, of course, you always wanted to share a very small space with a drug dealer named Zeke. Just think of this as a government-funded vacation where you may, or may not, have discomfort walking towards the end of the vacation. You see – what a bargain!
The Chief Justice makes several more spurious claims. He notes that "tax incentives already promote, for example, purchasing homes and professional education." But tax incentives are reductions in the level of taxation for making certain purchases. Your taxes are not increased when you decide to rent a house instead of purchase one.
Roberts observes that the "Constitution does not guarantee that individuals may avoid taxation through inactivity. A capitation, after all, is a tax that everyone must pay simply for existing, and capitations are expressly contemplated in the Constitution." Really? The income tax was made allowable only through the 16th Amendment, but it's not a tax merely for existing. It's a tax that only applies if you earn money – in other words, it's a tax that applies only when you engage in the activity of earning your daily bread. It's not a "mere existence" tax, and it's certainly not a taxation of non-activity.
According to Article I of the Constitution, Congress has the ability to issue direct taxes apportioned among the several States, but the Chief Justice himself declares that this is not a direct tax.
Section 8 of Article I states:
Clause 1: The Congress shall have Power To lay and collect Taxes, Duties, Imposts and Excises, to pay the Debts and provide for the common Defence and general Welfare of the United States; but all Duties, Imposts and Excises shall be uniform throughout the United States;
Again, I fail to see how that justifies taxation of non-activity. The idea that this kind of tax would have been countenanced by the same people (by and large) who fought the War of Independence is laughable on its face.
Attempts to sugarcoat this opinion are wrongheaded. In many ways, Roberts' basing his decision on the tax power is worse than if he had relied on the Commerce Clause, for he has actually expanded the reach of the federal government in a way heretofore unseen. It's true that Roberts and the four dissenters limit the reach of the commerce clause, but in reality they haven't done much more than what the Rehnquist Court did in the mid-90s in the Lopez and Morrison cases in limiting the scope of the Commerce Clause. No new ground has been broken, and no old precedents were over-ridden. Much the same can be said with respect to the Medicaid ruling. On the other hand, the Chief Justice has broadened the taxing power so that it can now be applied to non-activity. Long story short, the federal government has more power today than it did yesterday. That is the most chilling aspect of this decision.
I believe that the commenter cthemfly25 has it right in the comments on my previous post:
Congress can always use taxing authority to undermine the constitution.  And if a tax can be used to undermine the constitution and modulate and control social behavior, then the all powerful central government can use its unmitigated taxing power to regulate religion (there is no way applying Roberts' logic that the religious mandate could be struck down), regulate home schooling or private schooling ("taxed" for not teaching homosexual curriculum), regulate the size of families (taxed for having more than two kids), regulate food or beverage consumption (taxed based on calorie intake), regulate fuel consumption ("taxed" for excessive fuel consumption), regulate choice of consumer goods such as vehicles ("taxed" for not purchasing a "green" car),—–regulate from a central authority any human or civic activity under the rubric of "taxation".
Perhaps the Anti-Federalist Brutus was right, after all, about the taxing power under the Constitution.
This power, exercised without limitation, will introduce itself into every comer of the city, and country — It will wait upon the ladies at their toilett, and will not leave them in any of their domestic concerns; it will accompany them to the ball, the play, and the assembly; it will go with them when they visit, and will, on all occasions, sit beside them in their carriages, nor will it desert them even at church; it will enter the house of every gentleman, watch over his cellar, wait upon his cook in the kitchen, follow the servants into the parlour, preside over the table, and note down all he eats or drinks; it will attend him to his bed-chamber, and watch him while he sleeps; it will take cognizance of the professional man in his office, or his study; it will watch the merchant in the counting-house, or in his store; it will follow the mechanic to his shop, and in his work, and will haunt him in his family, and in his bed; it will be a constant companion of the industrious farmer in all his labour, it will be with him in the house, and in the field, observe the toil of his hands, and the sweat of his brow; it will penetrate into the most obscure cottage; and finally, it will light upon the head of every person in the United States. To all these different classes of people, and in all these circumstances, in which it will attend them, the language in which it will address them, will be GIVE! GIVE!
When the decision of the Supreme Court is released tomorrow at 9:00 AM Central Time I will do my best to link to the decision and have some commentary, work permitting in the law mines.  Now of course we can only guess what will happen.  Few things are more futile than attempting to guess what a court will do, but it is fun!  I share in the conventional wisdom that the Court will likely strike down the mandate but uphold the rest.  From a political standpoint, although it would be a travesty under the Constitution, I would prefer that the Court uphold the whole thing, since I think it would ignite a firestorm among conservatives and lead to a devastating defeat for Obama in the fall.  Well, we will see what happens tomorrow.