Obama Cult
We sit by and watch the Barbarian, we tolerate him; in the long stretches of peace we are not afraid. We are tickled by his irreverence, his comic inversion of our old certitudes and our fixed creeds refreshes us; we laugh. But as we laugh we are watched by large and awful faces from beyond: and on these faces there is no smile.   
 Hilaire Belloc
One of the more nauseating features of the reelection of the South Side Messiah, is that we will have four more years  of the cult of personality that is promoted by some of Obama's more deranged acolytes.  A current example is The Gospel According to Apostle Barack by Barbara A. Thompson.
The book description of this tome:
Yes, Barack had worked tirelessly on behalf of the American people, especially those who elected him in 2008. His followers needed to re-elect him to a second term, so that he could continue to accomplish the promises he made, thus, realizing his vision of America as a more perfect political union or "heaven here on earth" Then, as I began to contemplate ways to assist Barack in his 2012 re-election bid something miraculous happened. I felt God's (His) Spirit beckoning me in my dreams at night. Listening, cautiously, I learned that Jesus walked the earth to create a more civilized society, Martin (Luther King) walked the earth to create a more justified society, but, Apostle Barack, the name he was called in my dreams, would walk the earth to create a more equalized society, for the middle class and working poor. Apostle Barack, the next young leader with a new cause, had been taken to the mountaintop and allowed to see over the other side. He had the answers to unlock the kingdom of "heaven here on earth" for his followers. The answers were repeated – over and over – in speeches Barack had made from his presidential announcement to his inaugural address. Those speeches or his teachings contained the answers to the middle class and working poor people living in a "heaven here on earth" For when the answers were unlocked and enacted, Apostle Barack's vision of America would be realized.
Hmmm, I wonder what parables would be in the Gospel of Barack?  The Good Abortionist?  The Prodigal Differently Gendered Male Product of Conception?  The Civil Union at Cana?  The Ten Foolish Sluts?  The Unionized Laborers in the Vinyard?  The Unjust Republican Judge?
Barack would perform miracles in the Gospel:  walking on a sea of debt;  transforming water into taxes;  raising the dead because they hadn't paid their death taxes;  transforming bread and wine into (skip that one, Apostle Biden snarfed them down).
The teachings of the Apostle Barack of course would take pride of place:
1.  Render unto Caesar Obama everything.
2.  Love Barack and love thy fellow Leftist.
3.  Blessed are the bribe givers for they shall receive their reward.
4.  Suffer the little children.
5.  The wages of sin are fun. Continue reading →
Yeah, as weird as the above video.  This piece of repulsive tripe is the work of the advertising agency, believe it or not, that came up with the Got Milk? ad campaign.  Go here to the Daily Caller for the details.  Obama is losing this election primarily because of the lousy economy, but it doesn't help him that a fair number of his more ardent supporters are so disconnected from reality that they think having kids sing about what a lousy future they will have under President Romney, and blaming their parents for it, will help Obama.  The normal reaction of course is to view this as a creepy attempt to enlist kids in the political battles of their parents and to feel sorry for the kids being used as pawns.  This video is of course merely the flip side of the video below when Obama was running the first time: Continue reading →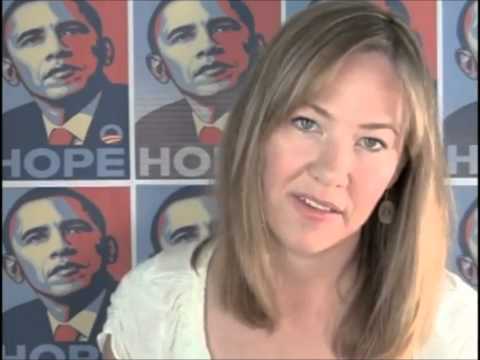 There is a great scene in Kipling's story The Man Who Would Be King.  Two British adventurers take over  a fictional kingdom, with one of them pretending to be a god.  The whole exploit goes pear-shaped when the "god" attempts to marry a local girl.  She belts him and he begins to bleed.  The local pagan priests seeing this yell out, "Neither God nor Devil but a man!" and things head badly south for the two  conmen.
Something similar has happend to the erstwhile South side Messiah since his first debate with Romney.  Byron York interviewed a young woman who, I think, speaks now for many in her generation:
Danielle Low, a 22 year-old preschool teacher in Lebanon, is the quintessential Romney target voter.  In 2008, she was newly eligible to vote, and she chose Barack Obama. "But then I gave birth to my first son, and I knew we needed a change," Low said. "We bought a house in '09 and we're struggling every day, my husband and I are.  I just want to see things turn around.  I want to be able to afford to have another child.  I want to be able to afford to buy a house where we want to live, and right now, with the economy the way it is, we can't do that."
"I think President Obama tricked me into voting for him," Low continued in an impromptu discussion that could have doubled as a Romney ad.  "I feel like he lied to me.  He made promises he couldn't keep.  He played on my young emotions.  He played on me because I was young and naïve.  I didn't know anything about the world.  I believed that he was going to give us a change.  I just feel like he made a lot of promises — there's no way he followed through with them.  I haven't seen any change.  I've seen change for the worse, not change for the better.  So I hope Mitt Romney can carry us through the next four years." Continue reading →
For only $35.00 you too can own a print of the Obama Flag.  The (sic) artist who designed this calls it, signficantly enough, Our Stripes.  Go here to the official Obama Store to see it in all of its native glory before one of the less crazed acolytes of the Southside Messiah decides to take it down.  The bizarre cult-like atmosphere that surrounds Obama is like nothing ever seen before in American political history, and it is a disturbing development in our society.
Update 1:  Go here to see a short visual history of the creepy Obama Cult.
Update 2:  The Obama flag print is gone from the Obama store.  I assume now it will be reserved for only the high initiates of Cult Obama.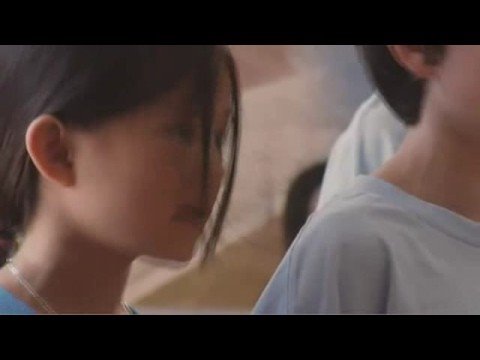 Matthew Archbold started this meme over at Creative Minority Report, and I am going with it:
10.  Jesus cured the sick and the lame.  Obama is lame.
9.    Jesus walked on water.  Members of the Obama cult think Obama walks on water.
8.    Jesus drove the money changers from the Temple.  Obama squeezes them for contributions.
7.     Jesus said "Suffer the little children to come unto me."  Obama only got the first four words of that quotation.
6.     Jesus was a Jew.  Obama is a (fill in the blank.)
5.     Jesus rode a jackass into Jerusalem.  Obama relied on the votes of jackasses to ride into Washington. Continue reading →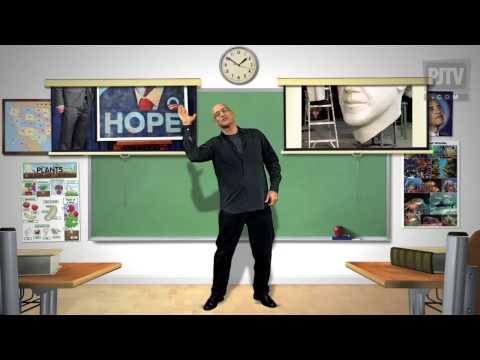 This Klavan on the Culture is from October 8, 2009.  What a difference two years have made in the fortunes of Mr. Obama, with his reelect number now down to 41%.  However, as a cautionary tale we should never forget the type of adulation received by this hack politician from Chicago during the election campaign of 2008 and the early days of his administration.
From Mark Morford, San Francisco Gate Columnist, on June 8, 2008:
Continue reading →