Obama Catholics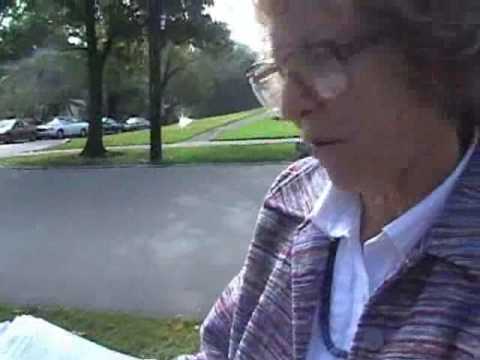 While most Catholics with at least two brain cells to rub together realize that the HHS Mandate "compromise" is a transparent fraud, the usual suspects among the Obama-uber-alles branch of Catholics in this country have been hailing it.
Richard Rich Doug Kmiec is back on board the Obama bus (and demonstrates again the truth of the Socrates adage that an unexamined life is a tragedy):
Sister Carol Keehan, head of the Catholic Health Association, last seen getting a pen from Obama for her support in passing ObamaCare, loves the compromise.  She was actually supporting it before it was announced, indicating that the Obama administration slipped her advance knowledge.  The administration is aware of the tame Catholics they can rely on.
And, mirabile dictu!, Morning's Minion at Vox Nova gives the "compromise" a thumbs up!
Streiff over at Red State sums up this phenomenon of Catholics who can always be counted upon to carry Obama's water for him in any dispute with the Church: Continue reading →
Nothing like getting all your 30 pieces of silvers' worth!
[Update at the bottom of this post]
The scandal that has engulfed the U.S. Conference of Catholic Bishops (USCCB) shows no sign in abating.
Today we learn even more incriminating facts that continue to tarnish the image of the USCCB.
In the latest RealCatholicTV.com program Michael Voris explains the deep entanglement of Democratic Party and anti-Catholic operatives that hold high positions within the USCCB.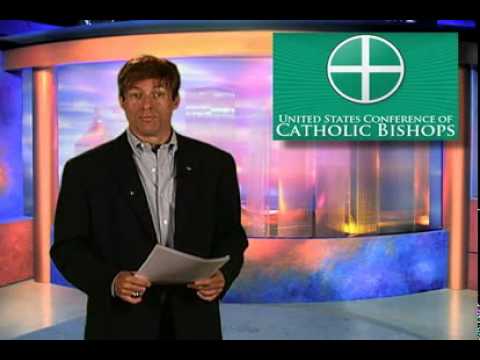 After the breaking news that showed direct links between John Carr, a top executive of the U.S. Conference of Catholic Bishops, with pro-abortion groups dating back 30 years, John Carr has denied any wrong doing.
Below watch the full eight minutes for the most current update of this USCCB scandal on RealCatholicTV.com's Daily Catholic News Roundup and The Vortex.  Vic Faust and Michael Voris will report how both the USCCB and the pro-abortion group scrubbed their websites simultaneously to hide any connection they had with each other plus much more.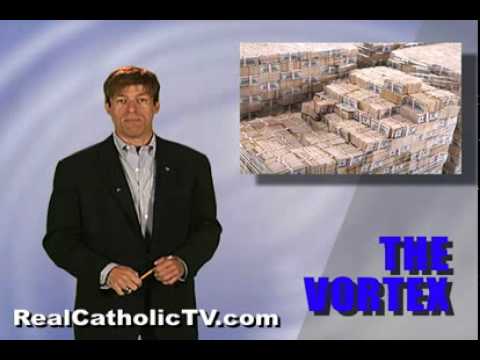 Our old friend and Obama-phile Doug Kmiec, a subject of a few posts on this blog:  here, here,  here, here, here, here, here, here, and here, has come out with a column in defense of the Notre Dame decision to honor Obama on May 17, filled with Obama fawning that would disgrace any self-respecting canine.  Father Z here does the task of fisking the rubbish so I don't have to.
Salvete AC readers!
Here are today's Top Picks in the Catholic world:
1. There seems to be a growing counter-movement in U.S. politics aligning itself against the Catholic Church.  We see it happening in Connecticut where state legislatures want to control Church property.  We also see it in the higher echelons of government where President Obama are using Catholic pawns such as Douglas Kmiec and Kathleen Sebelius.  It isn't being orchestrated by anyone, but the common theme seems to be to neutralize the effectiveness of the Church.  Dave Hartline of the Catholic Report wrote an excellent column tieing all these loose ends together and explaining the consequences of this growing counter-movement.
For Dave Hartline's columnn click on counter-movement above or here.
2. Speaking of Connecticut, Archbishop Charles Chaput has this to say concerning SB 1098 that would remove the bishops authority over each parish:
"legislative coercion directed against the Catholic community in one state has implications for Catholics in every other state. If bigots in one state succeed in coercive laws like SB 1098, bigots in other states will try the same."
The bigots Archbishop Chaput is referring to are Senator Andrew McDonald and Representative Mike Lawlor, who are both homosexual activists that opposed the local Church's efforts to defend marriage between a man and a woman.
For the article click on SB 1098 above or here.
One of the most frequently voiced criticisms of right-leaning Catholics is that they were insufficiently critical of the Bush Administration over the past eight years. According to this criticism, conservative Catholics were too eager to paper over the faults of the Bush Administration, and they failed to object at critical points to the Administration's policies. While such generalizations can be problematic, I agree with this critique in broad outline. One of the lessons I've taken from the past eight years is that this is a temptation that must be consciously resisted.
It's hard to express my disappointment, then, at the recent post entitled Mexico City? Try Gaza Instead…over at Vox Nova. Here's the post:
A new website: MoralAccountability.com. This is their mission statement:
In the course of the 2008 presidential campaign, a small group of Catholic and Evangelical Protestant intellectuals and activists, while saying that they personally support legal protection for the unborn and oppose the redefinition of marriage, promoted the candidacy of Barack Obama, who made no secret of his intention to wipe out the entire range of laws restricting or discouraging abortion and embryo-destructive research, or of his opposition to all state and federal initiatives (such as California Proposition 8 and the federal Defense of Marriage Act) to preserve marriage as the union of a man and a woman. These men and women assured their fellow Christians and other social conservatives that Obama's economic policies would reduce the incidence of abortion, and they promised that Obama was being honest when he said that he was opposed to "same-sex marriage."

Despite these assurances, we fear that the Obama administration will swiftly begin an assault on pro-life laws and pro-marriage policies.
Obama was the candidate of the anti-war Left, including much of the Catholic anti-war Left.
My friend Jay Anderson over at his always well worth reading blog, has a story about Father Jay Scott Newman's controversial decision that voters for Obama should do penance before receiving communion.  The anonymous comments are priceless.  Perhaps some of our readers would care to share their thoughts pro and con over there?  For the record, my guess is that Father Newman will quickly be taken to task by his Bishop and rightly so, but the howls of the Obamabots have to be read to be believed!
Update:  Good analysis by Ed Morrisey over at Hot Air.