Obama Administration
On Wednesday, Health and Human Services Secretary Kathleen Sebelius overruled an expert panel at the FDA which had recommended allowing children under 17 to purchase the "morning after pill" Plan B One-Step over the counter. Under current regulations, Plan B is available without a prescription to people 17 and over, but those 16 and under would need a prescription in order to purchase it. The pill is designed to be taken within 72 hours after having "unprotected" sex and is claimed to reduce the chances of pregnancy from such sex from 1 in 20 to 1 in 40. It does this by preventing ovulation through a boost in hormones. Like other forms of hormonal birth control, it also serves to make the uterine lining more resistant to implantation by a fertilized egg, so even if ovulation does occur (or has already done so) it can make spontaneous miscarriage/abortion of the zygote far more likely. As such, it is often considered potentially a form of early abortion, though the frequency with which it acts through preventing a zygote from implanting (versus acting through preventing ovulation) is not known.
In prior policy moves in relation to Plan B, the Bush Administration had originally overruled a request that the pill be made available over the counter, but eventually allowed it for purchasers who were 18 or over. The Obama administration acted in 2009 to make Plan B available to those 17 and over, but until now has continued to require a prescription for those young. This means that the pill (which costs around $50 per dose) is generally held behind the pharmacy counter and provided without a presciption to those who show ID proving they are 17 or over.
This latest move on Plan B has many left leaning commentators up in arms, accusing the Obama Administration of ignoring 'science' and bowing to the interests of the religious right. James Fallows at The Atlantic compares the move to something one would expect from a Michelle Bachman administration and suggests Sebelius and Obama should be criticized accordingly. Continue reading →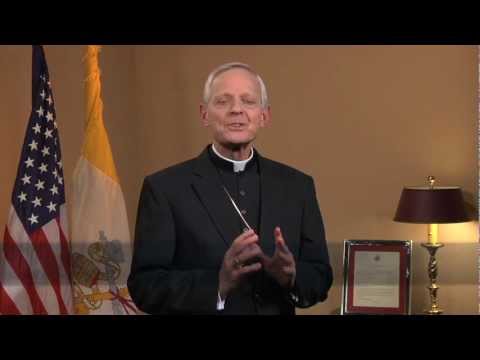 As mankind become more liberal they will be more apt to allow that all those who conduct themselves as worthy members of the community are equally entitled to the protection of civil government.  I hope ever to see America among the foremost nations in examples of justice and liberality.  And I presume that your fellow-citizens will not forget the patriotic part which you took in the accomplishment of their Revolution, and the establishment of their government; or the important assistance which they received from a nation in which the Roman Catholic faith is professed.
George Washington, March 15, 1790
Catholics in this country have long enjoyed complete religious liberty.  The experience of that freedom in this country was one one of the factors that caused Popes to embrace the concept of religious liberty as enshrined in the documents of Vatican II.  Maryland, the Catholic colony, was the first colony to proclaim religious freedom in the New World.
Now that precious liberty that so many Americans have fought and died for down through the centuries is under siege by local and state governments and the Obama administration.  The Bishops of Maryland have spoken out against this evil trend.  Go here to read their 16 page statement. Continue reading →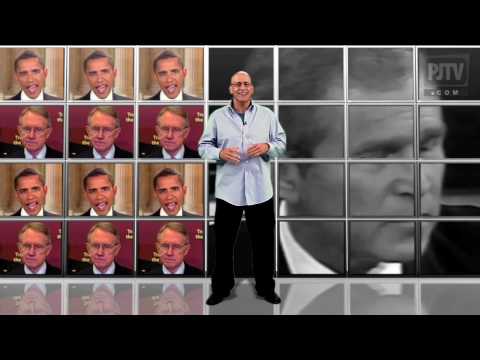 This Klavan on the Culture is from July 2010 and it is just as topical today.  The Obama years are an endless national Groudhog Day with a lousy economy, high unemployment and multiple wars being fought on autopilot, and a completely clueless Chief Executive who fails to do anything to change anything in a positive direction.  For a candidate who promised Hope and Change, Obama has delivered Despair and Stasis, the lost years of Obama.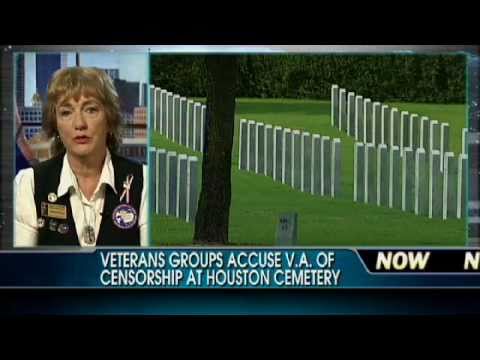 Yet another demonstration of the fundamental hostility to Christianity that lurks barely beneath the surface in the Obama administration:
Local veterans and volunteer groups accuse Department of Veterans Affairs officials of censoring religious speech — including the word "God" – at Houston National Cemetery.
In one example cited in documents filed this week in federal court, cemetery director Arleen Ocasio reportedly told volunteers with the National Memorial Ladies that they had to stop telling families "God bless you" at funerals and that they had to remove the words "God bless" from condolence cards.
"It's just unfair that somebody would ask us to take God out of our vocabulary," said Cheryl Whitfield, founder of Houston National Memorial Ladies.
"I could've kept my mouth shut and let things happen, but when it comes to standing up for your belief in God and giving comfort to the families, I don't want to regret not saying anything," Whitfield said. "We all had to stand up for what we believe in."
The new allegations of "religious hostility" by VA and cemetery officials follow on the heels of a controversy over Pastor Scott Rainey's prayer in Jesus' name at a Memorial Day service in the cemetery.
U.S. District Judge Lynn Hughes ruled May 26 that the government couldn't stop Rainey from using the words "Jesus Christ" in his invocation. Hughes issued a temporary restraining order to prevent VA from censoring Rainey's prayer. Continue reading →
In a January 31 press briefing, White House press secretary Robert Gibbs offered the first acknowledgement from the Obama Administration that the White House wants the Muslim Brotherhood, which spawned both Hamas and Al Qaeda, to have a place at the table as Egypt seeks to form a new government. Meanwhile, there has been continued silence on whether or not the Christians in Egypt should have any voice. Never before has this silence been so deafening as now.
As the Egyptian military launches RPGs against Christian monasteries, there remains no word from President Obama on the basic human rights of Christians. So, too, there remains no reporting in the Western "mainstream media" about these attacks even as Christians have marched to Tahrir Square to request religious freedom. Further, this morning comes news that Al-Qaeda leader Ayman Muhammad Rabaie al-Zawahiri has called for violence against Christians in Egypt. Why does the Obama Administration acknowledge the voice of the Muslim Brotherhood in Egypt but ignore the voices of Christians, in the midst of this brutal assault? Is it due to incompentence? Or is the Obama Administration more sympathetic to Islamists than to Christians? It's a question that deserves to be answered clearly.
Nina Shea reports this morning about a letter from an Egyptian friend stating that Al-Qaeda leaderAyman Muhammad Rabaie al-Zawahiri has decided to take a strong leadership role, if you will, regarding Christians in Egyptian society.
Al-Qa'ida's number two leader . . . Egyptian born Ayman al-Zawahiri has issued (actually yet to be released!!!!) a three-part message commenting on events in Egypt. In his second part of the message series, Zawahiri spends considerable time inciting violence against Coptic Christians and the Coptic Church. Zawahiri stated that Copts were one of the main problems leading to the situation facing Egypt today.
The Washington Post reports that the Egyptian military cabinet, which many who are concerned about radical Islam had hoped would maintain power when Mubarak stepped down, has "reshuffled" its membership. While two of these new members are Coptic Christians, the situation remains fluid as "tens of thousands" of protesters in Tahrir Square are demanding continued "reform" of the  military cabinet. Clearly, it is no longer reasonable to give any kind of blanket approval to Egypt's military cabinet as it is unknown what loyalties will be in the hearts of those who ultimately populate it. Meanwhile, as noted, troops on the ground are wreaking havoc on the Christian community in Egypt. The future of Christians in Egypt appears painfully hopeless in the face of these changes.
It is important to consider that al-Zawahiri is an Egyptian who was trained from his youth in the Muslim Brotherhood. He is the grandson of Rabi'a al-Zawahri, the former grand imam at Cairo's Al-Azhar University which has been described as the "world's leading center of Sunni Islamic thought". Just prior to the Egyptian uprising, the top scholars at Al-Azhar University broke off dialogue with the Vatican in protest of Pope Benedict XVI's protest of the massacre at Our Lady of Deliverance Church in Alexandria.
In specifically supporting a Muslim Brotherhood presence in Egypt's government, President Obama has effectively aligned himself with Ayman al-Zawahiri and Al-Qaeda against the Christians of Egypt who are today under continued attack even in the Coptic monasteries. Considering, too, the presence of Muslim Brotherhood front groups right here in America, whose representatives can be found rubbing elbows with the President, making a joint statement for "tolerance" with some of our American Catholic bishops, and continually defended by the President's leftist political base, how can we not be alarmed?
On January 7, 2010, President Obama said, "We are at war; we are at war with al Qaeda." Americans certainly understand that we are at war with al Qaeda, but with his offering of support for the Muslim Brotherhood, an ally of Ayman Muhammad Rabaie al-Zawahiri who calls for the murder of Christians, we must ask, does President Obama prefer Al Qaeda to the Christians of Egypt?
We deserve a clear answer to that question.
Obama adviser Valerie Jarett mistook a four star general, in  full dress uniform, for a waiter at a party in Washington.  Army General Peter Chiarelli got her a glass of wine, and later defended her, saying it was a mistake anyone could have made.    Since I don't work for the President as the General does, I don't have to be as tactful.  It is a mistake that anyone could make who possesses both a huge sense of entitlement and is completely and hopelessly clueless to all things military.  I would caution Ms. Jarett not to make the same mistake in regard to anyone dressed like R. Lee Ermey in the clip at the top of this post.
Jonah Goldberg has put into words what I have been thinking and feeling since the financial meltdown of 2008.  We have turned a page and entered a new era in American history.  He wonders if, as a result, the political rules have changed.
But what about when the rules change? For nearly a century now, the rules have said that tough economic times make big government more popular. For more than 40 years it has been a rule that environmental disasters — and scares over alleged ones — help environmentalists push tighter regulations. According to the rules, Americans never want to let go of an entitlement once they have it. According to the rules, populism is a force for getting the government to do more, not less. According to the rules, Americans don't care about the deficit during a recession.
And yet none of these rules seem to be applying; at least not too strongly. Big government seems more unpopular today than ever. The Gulf oil spill should be a Gaiasend for environmentalists, and yet three quarters of the American people oppose Obama's drilling ban. Sixty percent of likely voters want their newly minted right to health care repealed. Unlike Europe, where protestors take to the streets to save their cushy perks and protect a large welfare state, the Tea Party protestors have been taking to the streets to trim back government.
Go here to read the rest at Townhall.  When Obama won election there was much talk among his giddy acolytes in the media that he was the second FDR and that Obama would usher in a Second New Deal.  The cover of Time magazine that graces the top of this post is a prime example of the millennial fever that gripped the Left in this country at the beginning of the Obama administration.  Now it has all turned to dust and ashes for a large section of the Left.  In exchange for years of effort on their part they have an administration that has roused an angry electorate against it.  This bemuses the Left since many of them view the Obama administration as a failure because it has been too moderate (Yeah, I do find that hilarious), as noted by Eric Alterman in The Nation: Continue reading →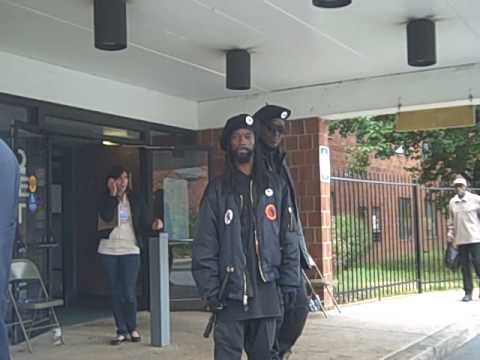 The Justice Department apparently doesn't think you should have been.
Whistle-blower J. Christian Adams, a career voting rights attorney with the Department of Justice, resigned his position in disgust over the handling of the voter intimidation case brought against the members of the New Black Panther Party featured in the above video:
On the day President Obama was elected, armed men wearing the black berets and jackboots of the New Black Panther Party were stationed at the entrance to a polling place in Philadelphia. They brandished a weapon and intimidated voters and poll watchers. After the election, the Justice Department brought a voter-intimidation case against the New Black Panther Party and those armed thugs. I and other Justice attorneys diligently pursued the case and obtained an entry of default after the defendants ignored the charges. Before a final judgment could be entered in May 2009, our superiors ordered us to dismiss the case.
The New Black Panther case was the simplest and most obvious violation of federal law I saw in my Justice Department career. Because of the corrupt nature of the dismissal, statements falsely characterizing the case and, most of all, indefensible orders for the career attorneys not to comply with lawful subpoenas investigating the dismissal, this month I resigned my position as a Department of Justice (DOJ) attorney.
The federal voter-intimidation statutes we used against the New Black Panthers were enacted because America never realized genuine racial equality in elections. Threats of violence characterized elections from the end of the Civil War until the passage of the Voting Rights Act in 1965. Before the Voting Rights Act, blacks seeking the right to vote, and those aiding them, were victims of violence and intimidation. But unlike the Southern legal system, Southern violence did not discriminate. Black voters were slain, as were the white champions of their cause. Some of the bodies were tossed into bogs and in one case in Philadelphia, Miss., they were buried together in an earthen dam.
Based on my firsthand experiences, I believe the dismissal of the Black Panther case was motivated by a lawless hostility toward equal enforcement of the law. Others still within the department share my assessment. The department abetted wrongdoers and abandoned law-abiding citizens victimized by the New Black Panthers. The dismissal raises serious questions about the department's enforcement neutrality in upcoming midterm elections and the subsequent 2012 presidential election. Continue reading →
Hattip to Allahpundit at Hot Air.  Well that didn't take long.  I have discussed here the disastrous interview that Charles Bolden had with Al Jazeera in which he stated that the foremost policy goal of NASA under the Obama administration was to reach out to Muslim nations and raise their self-esteem as to their contributions regarding science, math and engineering.
"When I became the NASA administrator — or before I became the NASA administrator — he charged me with three things. One was he wanted me to help re-inspire children to want to get into science and math, he wanted me to expand our international relationships, and third, and perhaps foremost, he wanted me to find a way to reach out to the Muslim world and engage much more with dominantly Muslim nations to help them feel good about their historic contribution to science … and math and engineering."
My co-blogger Tito had an excellent follow up post here.  Yesterday press flack in chief for the Obama administrator, Robert Gibbs, said flatly that the NASA administrator was wrong about the policy of muslim outreach being NASA's top priority.
The idea that Bolden misspoke in the interview is risible.  Bolden was saying much the same thing back in February regarding outreach to Muslim countries.  Blaming Bolden for this is a mistake.  This foolish PC policy is clearly a product of the Obama worldview, in which hare-brained political schemes that might sound good at a 3:00 AM liberal campus bull session, lubricated by a lot of beers, have become government policy. Continue reading →
NASA administrator Charles Bolden in an interview with Al Jazeera, tells us all we really need to know about the Obama administration:
"When I became the NASA administrator — or before I became the NASA administrator — he charged me with three things. One was he wanted me to help re-inspire children to want to get into science and math, he wanted me to expand our international relationships, and third, and perhaps foremost, he wanted me to find a way to reach out to the Muslim world and engage much more with dominantly Muslim nations to help them feel good about their historic contribution to science … and math and engineering." Continue reading →