Obama Administration
Advisory to the video above due to strong language and high idiocy content.  Hattip to Jazz Shaw at Hot Air.  Dan Savage, anti-Christian bigot, homosexual activist and all around jerk, is the de facto anti-Bullying tzar of the Obama administration.  He was the featured speaker at a High School Journalism Convention where he was supposed to talk on anti-bullying initiatives in schools.  Instead, he decided to vent his extreme hatred of Christianity and Christians:
Barack Obama and Joe Biden may be having second thoughts about assigning Dan Savage as their de facto "Anti-Bullying Czar" this year. According to Fox News, the sex advice columnist – Savage Love – and gay rights activist who founded It Gets Better seems to either have a hard time understanding the definition of bullying or has some serious issues with irony.
Really? So you picked a raunchy sex advice columnist who publishes a column called "Savage Love" as your ambassador to help out at risk children. What could possibly go wrong? Well, here's what can possibly go wrong.
As many as 100 high school students walked out of a national journalism conference after an anti-bullying speaker began cursing, attacked the Bible and reportedly called those who refused to listen to his rant "pansy asses." …

Savage was supposed to be delivering a speech about anti-bullying at the National High School Journalism Conference sponsored by the Journalism Education Association and the National Scholastic Press Association. But it turned into an episode of Christian-bashing.

Rick Tuttle, the journalism advisor for Sutter Union High School in California, was among several thousand people in the audience. He said they thought the speech was one thing – but it turned into something else.

"I thought this would be about anti-bullying," Tuttle told Fox news. "It turned into a pointed attack on Christian beliefs."

Tuttle said a number of his students were offended by Savage's remarks – and some decided to leave the auditorium.

"It became hostile," he said. "It felt hostile as we were sitting in the audience – especially towards Christians who espouse beliefs that he was literally taking on."
The speaker, in a supposed attempt to encourage young people to behave in a civil fashion toward each other, immediately launches into a diatribe against Christian values. When some of the students – particularly a few of the young ladies – become offended, he berates them and engages in hostile name calling. This is the keystone of the anti-bullying campaign? Continue reading →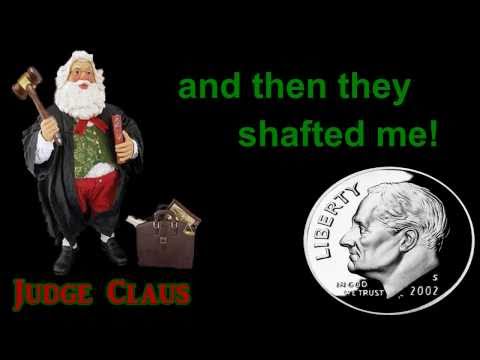 .
Hattip to Instapundit.   As faithful readers of this blog know, I am, for my sins no doubt, an attorney.  My bankruptcy practice has grown 20-25% each year of the Obama administration:
Tax refunds being used to pay for bankruptcy filings. "More than 200,000 money-strapped households will use their tax refunds this year to pay for bankruptcy filing and legal fees, says a new study by the National Bureau of Economic Research." Continue reading →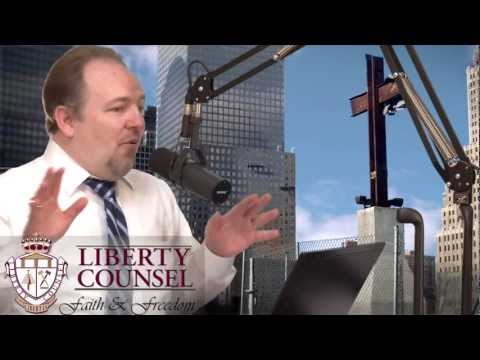 Hattip to Tina Korbe at Hot Air.  The complete contempt that the Obama administration has for the civil liberties of Americans was exemplified in its prosecution of pro-life protestor Mary Pine.
The Justice Department has dropped an appeal in Holder v. Pine against pro-life sidewalk counselor Mary "Susan" Pine, who is represented by the civil rights firm Liberty Counsel. The DOJ has agreed to pay $120,000 for this frivolous lawsuit which, as the evidence indicated, was intended to intimidate Ms. Pine and send a shot over the bow of pro-lifers around the country.
Mr. Holder unsuccessfully sought thousands of dollars in fines against Ms. Pine, as well as a permanent injunction banning her from counseling women on the public sidewalk outside the Presidential Women's Center (PWC) abortion mill (or any other "reproductive services" clinic).
After 18 months of litigation, the DOJ's case was thrown out of federal court, and the department was chastised in a scathing ruling by U.S. District Judge Kenneth Ryskamp for filing a case with no evidence.
Judge Ryskamp wrote that Holder's complete failure to present any evidence of wrongdoing, coupled with the DOJ's cozy relationship with PWC and their apparent joint decision to destroy video surveillance footage of the alleged "obstruction," caused the court to suspect a conspiracy at the highest levels of the Obama administration. "The Court is at a loss as to why the Government chose to prosecute this particular case in the first place," wrote Judge Ryskamp. "The Court can only wonder whether this action was the product of a concerted effort between the Government and PWC, which began well before the date of the incident at issue, to quell Ms. Pine's activities rather than to vindicate the rights of those allegedly aggrieved by Ms. Pine's conduct." Continue reading →
In the spirit of the Obama Worship Day at Notre Dame in 2009, Notre Dame Professor of Philosophy Gary Cutting has a recent article in the New York Times, the high worship rag for all liberal apostate Catholics, in which he explains why Catholics should not pay attention to the Bishops and the silly fuss they are making over the HHS Mandate, which, among other things, rips to shreds freedom of religion enshrined in the First Amendment.  I was going to give the article a fisking to remember, but Christopher Johnson, a non-Catholic who has taken up the cudgels so frequently in defense of the Church that I have named him Defender of the Faith, has beaten me to it:
Roman Catholics will be interested to learn that Gary Gutting, a philosophy professor at Notre Dame and someone who claims to be a Catholic, recently discovered that the Reformation is finally over and that the Protestants won:
What interests me as a philosopher — and a Catholic — is that virtually all parties to this often acrimonious debate have assumed that the bishops are right about this, that birth control is contrary to "the teachings of the Catholic Church." The only issue is how, if at all, the government should "respect" this teaching.
Good question since Gutting thinks that Catholics have pretty much plowed it under and sowed the furrows with nuclear waste.
As critics repeatedly point out, 98 percent of sexually active American Catholic women practice birth control, and 78 percent of Catholics think a "good Catholic" can reject the bishops' teaching on birth control.  The response from the church, however, has been that, regardless of what the majority of Catholics do and think, the church's teaching is that birth control is morally wrong.  The church, in the inevitable phrase, "is not a democracy."   What the church teaches is what the bishops (and, ultimately, the pope, as head of the bishops) say it does.
The bishops aren't the boss of us!!
But is this true?  The answer requires some thought about the nature and basis of religious authority.  Ultimately the claim is that this authority derives from God.  But since we live in a human world in which God does not directly speak to us, we need to ask, Who decides that God has given, say, the Catholic bishops his authority?
Who died and made the bishops religious leaders?
It makes no sense to say that the bishops themselves can decide this, that we should accept their religious authority because they say God has given it to them.  If this were so, anyone proclaiming himself a religious authority would have to be recognized as one.  From where, then, in our democratic, secular society does such recognition properly come?  It could, in principle, come from some other authority, like the secular government.  But we have long given up the idea ("cujus regio, ejus religio") that our government can legitimately designate the religious authority in its domain.  But if the government cannot determine religious authority, surely no lesser secular power could.  Theological experts could tell us what the bishops have taught over the centuries, but this does not tell us whether these teachings have divine authority.
Out: cujus regio, ejus religio.  In: vox populi vox dei.
In our democratic society the ultimate arbiter of religious authority is the conscience of the individual believer. It follows that there is no alternative to accepting the members of a religious group as themselves the only legitimate source of the decision to accept their leaders as authorized by God.  They may be wrong, but their judgment is answerable to no one but God.  In this sense, even the Catholic Church is a democracy.
You know that joke I like to make about how in the future, everybody, to paraphrase Andy Warhol, will be an Episcopal bishop for fifteen minutes?  As far as Gutting is concerned, every single Roman Catholic is a bishop right now. Continue reading →
"Put you on the armour of God, that you may be able to stand against the deceits of the devil.  For our wrestling is not against flesh and blood; but against principalities and powers, against the rulers of the world of this darkness, against the spirits of wickedness in the high places. Therefore, take unto you the armour of God, that you may be able to resist in the evil day and to stand in all things perfect"  Epistle of St. Paul to the Ephesian 6: 11-13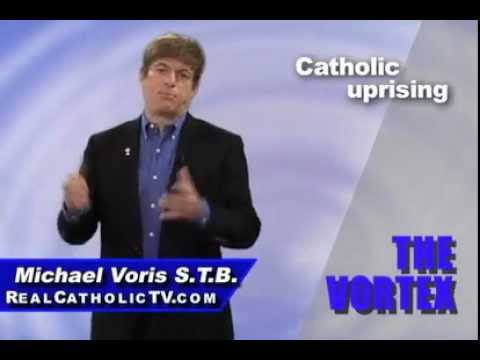 Mr. Voris is exactly right.  The American bishops are asking for a fight after having failed to feed, train and arm their military.  There is no way a single letter, as well intentioned and necessary as it is, read from the pulpit on a single Sunday, urging us to call our elected representatives, is going to save our freedoms and protect our right to practice the faith that Christ handed to us.  It will not help catechize the silly young woman mentioned in the Real Catholic video, nor will it educate the nation as to why the Church teaches abortion, artificial contraception and sterilization are evils.
I hate to say this but in many ways the bishops almost deserve to be ignored. Truth be told, they have lost an immense amount of respect among the devout laity (the non-devout obviously having no respect for them). This is not a loss of respect for the position,  but for the men and the way they hold it; weak and timidly.  The result is a wasteland of liberalism and heresy that is to be found in so many parishes across our nation.  Now, after having the President of the US attempt to force them into committing mortal sin, they want the help of those few who actually believe, practice and uphold the faith to come to the rescue. Continue reading →
Year in and year out, the Catholic Church in this country, as well as around the globe, is the largest single private provider of charitable services to the poor.  However, what if a government makes it impossible for the Church to carry out her mission? The Church in America with the HHS Mandate is facing just such a dilemma, and Francis Cardinal George of the Chicago Archdiocese tells us what to expect:
The Lenten rules about fasting from food and abstaining from meat have been considerably reduced in the last forty years, but reminders of them remain in the fast days on Ash Wednesday and Good Friday and in the abstinence from meat on all the Fridays of Lent. Beyond these common sacrifices that unite us spiritually to the passion of Christ, Catholics were and are encouraged to "give up" something voluntarily for the sake of others. Often this is money that could have been used for personal purposes and instead is given to help others, especially the poor.   This year, the Catholic Church in the United States is being told she must "give up" her health care institutions, her universities and many of her social service organizations. This is not a voluntary sacrifice. It is the consequence of the already much discussed Department of Health and Human Services regulations now filed and promulgated for implementation beginning Aug. 1 of this year.
 Why does a governmental administrative decision now mean the end of institutions that have been built up over several generations from small donations, often from immigrants, and through the services of religious women and men and others who wanted to be part of the church's mission in healing and education? Catholic hospitals, universities and social services have an institutional conscience, a conscience shaped by Catholic moral and social teaching. The HHS regulations now before our society will make it impossible for Catholic institutions to follow their conscience.
 So far in American history, our government has respected the freedom of individual conscience and of institutional integrity for all the many religious groups that shape our society. The government has not compelled them to perform or pay for what their faith tells them is immoral. That's what we've meant by freedom of religion. That's what we had believed was protected by the U.S. Constitution. Maybe we were foolish to believe so.
 What will happen if the HHS regulations are not rescinded? A Catholic institution, so far as I can see right now, will have one of four choices: 1) secularize itself, breaking its connection to the church, her moral and social teachings and the oversight of its ministry by the local bishop. This is a form of theft. It means the church will not be permitted to have an institutional voice in public life. 2) Pay exorbitant annual fines to avoid paying for insurance policies that cover abortifacient drugs, artificial contraception and sterilization. This is not economically sustainable. 3) Sell the institution to a non-Catholic group or to a local government. 4) Close down. Continue reading →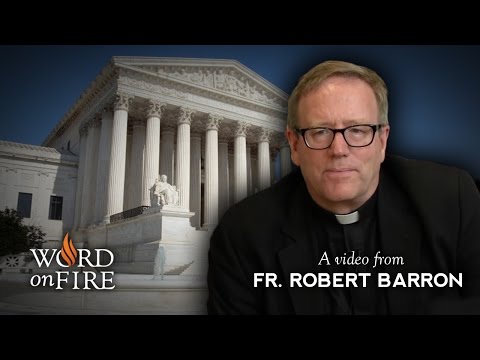 Ashley Samelson McGuire of the Becket Fund for Religious Liberty noted the use of the term "Freedom of Worship" rather than the usual "Freedom of Religion" by Obama back in 2010 in several speeches:
Freedom of worship" first appeared in a high profile speech in Obama's remarks at the memorial for the victims of the Fort Hood shooting last November, a few months after his Cairo speech. Speaking to the crowd gathered to commemorate the victims, President Obama said, "We're a nation that guarantees the freedom to worship as one chooses." Given the religious tension that marked the tragic incident, it was not an insignificant event at which to unveil a new way of referring to our First Freedom.

Shortly after his remarks at Ft. Hood, President Obama left for his trip to Asia, where he repeatedly referred to "freedom of worship," and not once to "freedom of religion."

Not long after his return, "freedom of worship" appeared in two prominent speeches delivered by Secretary Clinton. In her address to Georgetown University outlining the Obama Administration's human rights agenda she used "freedom of worship" three times, "freedom of religion," not once. About a month later, in an address to Senators on internet freedom at the Newseum, the phrase popped up in her lingo once again.

To anyone who closely follows prominent discussion of religious freedom in the diplomatic and political arena, this linguistic shift is troubling.
The reason is simple. Any person of faith knows that religious exercise is about a lot more than freedom of worship. It's about the right to dress according to one's religious dictates, to preach openly, to evangelize, to engage in the public square. Everyone knows that religious Jews keep kosher, religious Quakers don't go to war, and religious Muslim women wear headscarves—yet "freedom of worship" would protect none of these acts of faith.
 
Those who would limit religious practice to the cathedral and the home are the very same people who would strip the public square of any religious presence. They are working to tear down roadside memorial crosses built to commemorate fallen state troopers in Utah, to strip "Under God" from the Pledge of Allegiance, and they recently stopped a protester from entering an art gallery because she wore a pro-life pin.

The effort to squash religion into the private sphere is on the rise around the world. And it's not just confined to totalitarian regimes like Saudi Arabia. In France, students at public schools cannot wear headscarves, yarmulkes, or large crucifixes. The European Court of Human Rights has banned crucifixes from the walls of Italian schools. In Indonesia, the Constitutional Court is reviewing a law that criminalizes speech considered "blasphemous" to other faiths. Efforts to trim religion into something that fits neatly in one's pocket is the work of dictators, not democratic leaders. So why then have our leaders taken a rhetorical scalpel to the concept of religious freedom? Continue reading →
In the future, everyone will be famous for fifteen minutes, however in the mean time, you can always try to get a reprise of your brush with newsworthiness. Self anointed high-profile Obama supporter (and now former ambassador to Malta) Doug Kmiec seems to be trying for this dubious honor by getting back into the national political scene to announce that unless he hears a very good explanation out of the Obama Administration for their HHS policy refusing religious conscience exemptions to Catholic institutions, he may not be able to support Obama in 2012.
Douglas Kmiec, Obama's former ambassador to Malta, is strongly opposed to Obama's new mandate that Catholic hospitals and universities provide contraception in their employee health plans.

Kmiec, who served in the Reagan administration, noted that he urged Obama last year to grant an exemption, explaining that such a move "would be an opportunity to be more sensitive to religious freedom than the law requires."

Asked whether he will back Obama in 2012, Kmiec replied in an email, "Until I have an opportunity to speak with the president, I am for now (unhappily) without a candidate." Continue reading →
Hattip to Ed Morrissey at Hot Air.  The cartoonist Michael Ramirez neatly encapsulates why the Obama administration seethes with hostility against the Church.   Governments that decide that they are the True Faith inevitably come into conflict with the actual True Faith, as the history of the Church constantly illustrates.  I doubt if President Obama has studied that history yet.  Let us give him ample opportunity in retirement to do so, beginning in 2013.
In my mispent youth I wore Army green for a few years.  My main contribution to the nation's defense was when I was discharged, but I have always retained a fondness for the Army.  Therefore I have very strong feelings about the attempt by the Obama administration to censor Archbishop Timothy Broglio, the Catholic Archbishop for the military services in the US.
On Thursday, January 26, Archbishop Broglio emailed a pastoral letter to Catholic military chaplains with instructions that it be read from the pulpit at Sunday Masses the following weekend in all military chapels. The letter calls on Catholics to resist the policy initiative, recently affirmed by the United States Department of Health and Human Services, for federally mandated health insurance covering sterilization, abortifacients and contraception, because it represents a violation of the freedom of religion recognized by the U.S. Constitution.
The Army's Office of the Chief of Chaplains subsequently sent an email to senior chaplains advising them that the Archbishop's letter was not coordinated with that office and asked that it not be read from the pulpit.  The Chief's office directed that the letter was to be mentioned in the Mass announcements and distributed in printed form in the back of the chapel.
Archbishop Broglio and the Archdiocese stand firm in the belief, based on legal precedent, that such a directive from the Army constituted a violation of his Constitutionally-protected right of free speech and the free exercise of religion, as well as those same rights of all military chaplains and their congregants.
Following a discussion between Archbishop Broglio and the Secretary of the Army, The Honorable John McHugh, it was agreed that it was a mistake to stop the reading of the Archbishop's letter.  Additionally, the line: "We cannot — we will not — comply with this unjust law" was removed by Archbishop Broglio at the suggestion of Secretary McHugh over the concern that it could potentially be misunderstood as a call to civil disobedience.
The AMS did not receive any objections to the reading of Archbishop Broglio's statement from the other branches of service. Continue reading →
My Bishop, Daniel Jenky, in reaction to the Obama administration's attempt to restrict Catholic religious freedom through its contraceptive regulations, has called for the addition of the Saint Michael Prayer in the intercessory petitions at Mass.  The intention of the prayer is for Catholic freedom in America.
January 24, 2012
My dear Brothers and Sisters in Christ,
In this history of the United States, Friday, January 20, 2012 will certainly stand out as a moment of enormous peril for religious liberty. On that day, the Obama administration announced regulations that would require Catholic institutions to offer insurance programs providing abortifacients, sterilization, and contraceptive services. If these regulations are put into effect, the could close down every Catholic school, hospital, and the other public ministries of our Church, which is perhaps their underlying intention. What is perfectly clear is that this is a bigoted and blatant attack on the First Amendment rights of every Catholic believer. Under no circumstances, however, will our Church ever abandon our unshakable commitment to the Gospel of Life.
I therefore call upon all the faithful of the Diocese to vigorously oppose this unprecedented governmental assault upon the moral convictions of our Faith. Under the Constitution, no president has the authority to require our cooperation with what we consider to be intrinsic evil and mortal sin. We must therefore oppose by every means at our disposal this gross infringement on the rights of Catholic citizens to freely practice our religion. This country once fought a revolution to guarantee freedom, but the time has clearly arrived to strongly reassert our fundamental human rights. I am honestly horrified that the nation I have always loved has come to this hateful and radical step in religious intolerance. I hope and pray that all people of good will would support the faith based resistance of us their Catholic neighbors.
While it is primarily the laity who should take the leading role in political and legal action, as your Bishop, it is my clear responsibility to summon our local church into spiritual and temporal combat in defense of Catholic Christianity. Have faith! Have courage! Fight boldly for what you believe! I strongly urge you not to be intimidated by extremist politicians or the malice of the cultural secularists arrayed against us. Always remember that the One who is in you is greater than the one who is in the world (I John 4:4).
Until these grave issues are favorably resolved, I ask that every parish, school, hospital, Newman Center, and religious house in this Diocese insert the Prayer to St. Michael the Archangel into the Sunday General Intercessions just before their concluding prayer. It is God's invincible Archangel who commands the heavenly hosts, and it is the enemies of god who will ultimately be defeated. This prayer should be announced as: A Prayer to Saint Michael the Archangel for the freedom of the Catholic Church in America.
May God guide and protect his Holy Church.
Sincerely yours in Christ,
Most Reverend Daniel R. Jenky, CSC Bishop of Peoria Continue reading →