Obama Administration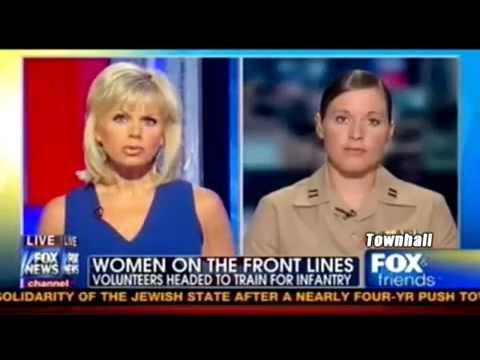 Back in my misspent youth in the Seventies I served some time in the Green Machine.  (I like to think that I greatly contributed to the defense of the nation by leaving the Army.)  While I was learning the mysteries of how to manuever squads, the other officer cadets and I would train with female officer cadets.  Most of them found the fairly arduous training very exhausting.  A few of them were as capable as the least physically in shape of the men.  (I would have been in that category.)  This was only basic training and not the type of training that would go on at an infantry branch school for the Lieutenants assigned to that branch.  Women of course back in those days could not be assigned to the Combat Arms branches of the Army, and I do not recall one woman complaining about that.
However, now Defense Secretary Leon Panetta, on his way out the door, has announced a policy to allow women to serve in the Combat Arms.  Since my service was a peace time comedy of errors, and I have an XY chromosome combination, I will defer to the observations of Captain Katie Petronio, USMC, made last year:
As a company grade 1302 combat engineer officer with 5 years of active service and two combat deployments, one to Iraq and the other to Afghanistan, I was able to participate in and lead numerous combat operations. In Iraq as the II MEF Director, Lioness Program, I served as a subject matter expert for II MEF, assisting regimental and battalion commanders on ways to integrate female Marines into combat operations. I primarily focused on expanding the mission of the Lioness Program from searching females to engaging local nationals and information gathering, broadening the ways females were being used in a wide variety of combat operations from census patrols to raids. In Afghanistan I deployed as a 1302 and led a combat engineer platoon in direct support of Regimental Combat Team 8, specifically operating out of the Upper Sangin Valley. My platoon operated for months at a time, constructing patrol bases (PBs) in support of 3d Battalion, 5th Marines; 1st Battalion, 5th Marines; 2d Reconnaissance Battalion; and 3d Battalion, 4th Marines. This combat experience, in particular, compelled me to raise concern over the direction and overall reasoning behind opening the 03XX field.
Who is driving this agenda? I am not personally hearing female Marines, enlisted or officer, pounding on the doors of Congress claiming that their inability to serve in the infantry violates their right to equality. Shockingly, this isn't even a congressional agenda. This issue is being pushed by several groups, one of which is a small committee of civilians appointed by the Secretary of Defense called the Defense Advisory Committee on Women in the Service (DACOWITS). Their mission is to advise the Department of Defense (DoD) on recommendations, as well as matters of policy, pertaining to the well-being of women in the Armed Services from recruiting to employment. Members are selected based on their prior military experience or experience with women's workforce issues. I certainly applaud and appreciate DACOWITS' mission; however, as it pertains to the issue of women in the infantry, it's very surprising to see that none of the committee members are on active duty or have any recent combat or relevant operational experience relating to the issue they are attempting to change. I say this because, at the end of the day, it's the active duty servicemember who will ultimately deal with the results of their initiatives, not those on the outside looking in. As of now, the Marine Corps hasn't been directed to integrate, but perhaps the Corps is anticipating the inevitable—DoD pressuring the Corps to comply with DACOWITS' agenda as the Army has already "rogered up" to full integration. Regardless of what the Army decides to do, it's critical to emphasize that we are not the Army; our operational speed and tempo, along with our overall mission as the Nation's amphibious force-in-readiness, are fundamentally different than that of our sister Service. By no means is this distinction intended as disrespectful to our incredible Army. My main point is simply to state that the Marine Corps and the Army are different; even if the Army ultimately does fully integrate all military occupational fields, that doesn't mean the Corps should follow suit.
I understand that there are female servicemembers who have proven themselves to be physically, mentally, and morally capable of leading and executing combat-type operations; as a result, some of these Marines may feel qualified for the chance of taking on the role of 0302. In the end, my main concern is not whether women are capable of conducting combat operations, as we have already proven that we can hold our own in some very difficult combat situations; instead, my main concern is a question of longevity. Can women endure the physical and physiological rigors of sustained combat operations, and are we willing to accept the attrition and medical issues that go along with integration?
As a young lieutenant, I fit the mold of a female who would have had a shot at completing IOC, and I am sure there was a time in my life where I would have volunteered to be an infantryman. I was a star ice hockey player at Bowdoin College, a small elite college in Maine, with a major in government and law. At 5 feet 3 inches I was squatting 200 pounds and benching 145 pounds when I graduated in 2007. I completed Officer Candidates School (OCS) ranked 4 of 52 candidates, graduated 48 of 261 from TBS, and finished second at MOS school. I also repeatedly scored far above average in all female-based physical fitness tests (for example, earning a 292 out of 300 on the Marine physical fitness test). Five years later, I am physically not the woman I once was and my views have greatly changed on the possibility of women having successful long careers while serving in the infantry. I can say from firsthand experience in Iraq and Afghanistan, and not just emotion, that we haven't even begun to analyze and comprehend the gender-specific medical issues and overall physical toll continuous combat operations will have on females.
I was a motivated, resilient second lieutenant when I deployed to Iraq for 10 months, traveling across the Marine area of operations (AO) and participating in numerous combat operations. Yet, due to the excessive amount of time I spent in full combat load, I was diagnosed with a severe case of restless leg syndrome. My spine had compressed on nerves in my lower back causing neuropathy which compounded the symptoms of restless leg syndrome. While this injury has certainly not been enjoyable, Iraq was a pleasant experience compared to the experiences I endured during my deployment to Afghanistan. At the beginning of my tour in Helmand Province, I was physically capable of conducting combat operations for weeks at a time, remaining in my gear for days if necessary and averaging 16-hour days of engineering operations in the heart of Sangin, one of the most kinetic and challenging AOs in the country. There were numerous occasions where I was sent to a grid coordinate and told to build a PB from the ground up, serving not only as the mission commander but also the base commander until the occupants (infantry units) arrived 5 days later. In most of these situations, I had a sergeant as my assistant commander, and the remainder of my platoon consisted of young, motivated NCOs. I was the senior Marine making the final decisions on construction concerns, along with 24-hour base defense and leading 30 Marines at any given time. The physical strain of enduring combat operations and the stress of being responsible for the lives and well-being of such a young group in an extremely kinetic environment were compounded by lack of sleep, which ultimately took a physical toll on my body that I couldn't have foreseen. Continue reading →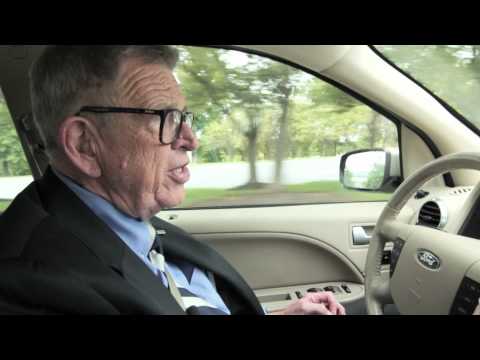 Live Not by Lies is the last thing Alexander  Solzhenitsyn wrote before his exile to the West in 1974.  Solzhenitsyn was one of the giants of the last century.  Thrown into the Gulag while he was an artillery officer in the Red Army during World War II, he tirelessly, at the constant risk of his life, fought a lonely battle for freedom for three decades in the Soviet Union.  His courage and literary skill inspired people around the globe, including me as a teen-ager and a young man.  I never thought what he wrote would be applicable to the United States, the land of the free and the home of the brave.  Alas, in the Age of Obama Solzhenitsyn's writings have an increasingly unpleasant contemporary ring to them.
So in our timidity, let each of us make a choice: Whether consciously, to remain a servant of falsehood–of course, it is not out of inclination, but to feed one's family, that one raises his children in the spirit of lies–or to shrug off the lies and become an honest man worthy of respect both by one's children and contemporaries.
And from that day onward he:
Will not henceforth write, sign, or print in any way a single phrase which in his opinion distorts the truth.

Will utter such a phrase neither in private conversation not in the presence of many people, neither on his own behalf not at the prompting of someone else, either in the role of agitator, teacher, educator, not in a theatrical role.

Will not depict, foster or broadcast a single idea which he can only see is false or a distortion of the truth whether it be in painting, sculpture, photography, technical science, or music.

Will not cite out of context, either orally or written, a single quotation so as to please someone, to feather his own nest, to achieve success in his work, if he does not share completely the idea which is quoted, or if it does not accurately reflect the matter at issue.

Will not allow himself to be compelled to attend demonstrations or meetings if they are contrary to his desire or will, will neither take into hand not raise into the air a poster or slogan which he does not completely accept.

Will not raise his hand to vote for a proposal with which he does not sincerely sympathize, will vote neither openly nor secretly for a person whom he considers unworthy or of doubtful abilities.

Will not allow himself to be dragged to a meeting where there can be expected a forced or distorted discussion of a question.

Will immediately walk out of a meeting, session, lecture, performance or film showing if he hears a speaker tell lies, or purvey ideological nonsense or shameless propaganda.

Will not subscribe to or buy a newspaper or magazine in which information is distorted and primary facts are concealed.
Of course we have not listed all of the possible and necessary deviations from falsehood. But a person who purifies himself will easily distinguish other instances with his purified outlook.
No, it will not be the same for everybody at first. Some, at first, will lose their jobs. For young people who want to live with truth, this will, in the beginning, complicate their young lives very much, because the required recitations are stuffed with lies, and it is necessary to make a choice.
But there are no loopholes for anybody who wants to be honest. On any given day any one of us will be confronted with at least one of the above-mentioned choices even in the most secure of the technical sciences. Either truth or falsehood: Toward spiritual independence or toward spiritual servitude.
And he who is not sufficiently courageous even to defend his soul- don't let him be proud of his "progressive" views, and don't let him boast that he is an academician or a people's artist, a merited figure, or a general–let him say to himself: I am in the herd, and a coward. It's all the same to me as long as I'm fed and warm.
Even this path, which is the most modest of all paths of resistance, will not be easy for us. But it is much easier than self-immolation or a hunger strike: The flames will not envelope your body, your eyeballs, will not burst from the heat, and brown bread and clean water will always be available to your family. Continue reading →
"That on you is fallen the shadow,
And not upon the Name;
That though we
scatter and though we fly,
And you hang over us like the sky,
You are more
tired of victory,
Than we are tired of shame.
"That though you hunt
the Christian man
Like a hare on the hill-side,
The hare has still more
heart to run
Than you have heart to ride.
"That though all lances
split on you,
All swords be heaved in vain,
We have more lust again to
lose
Than you to win again.
G.K. Chesterton, Ballad of the White Horse Continue reading →
You may never have considered yourself a terrorist, but if you are a conservative a new government study indicates that you might well be:
The report's author is Arie Perliger, who directs the Center's terrorism studies and teaches social sciences at West Point. I can only imagine what his classes are like as his report manages to lump together every known liberal stereotype about conservatives between its covers.
As Rowan Scarborough of the Washington Times, who broke news of the report on Thursday, recounts:
[The Center's report] says anti-federalists "espouse strong convictions regarding the federal government, believing it to be corrupt and tyrannical, with a natural tendency to intrude on individuals' civil and constitutional rights. Finally, they support civil activism, individual freedoms, and self government. Extremists in the anti-federalist movement direct most their violence against the federal government and its proxies in law enforcement."

The report also draws a link between the mainstream conservative movement and the violent "far right," and describes liberals as "future oriented" and conservatives as living in the past.

"While liberal worldviews are future- or progressive -oriented, conservative perspectives are more past-oriented, and in general, are interested in preserving the status quo," the report says. "The far right represents a more extreme version of conservatism, as its political vision is usually justified by the aspiration to restore or preserve values and practices that are part of the idealized historical heritage of the nation or ethnic community."

The report adds: "While far-right groups' ideology is designed to exclude minorities and foreigners, the liberal-democratic system is designed to emphasize civil rights, minority rights and the balance of power."
The Times quotes a congressional staffer who has served in the military calling the report a "junk study." The staffer then asked: "The $64,000 dollar question is when will the Combating Terrorism Center publish their study on real left-wing terrorists like the Animal Liberation Front, Earth Liberation Front, and the Weather Underground?"
This is not the first time elements of the federal government have tried to smear conservatives with sloppy work and a broadbrush analysis. Continue reading →
We at The American Catholic, among our many other missions, aim to translate Governmentese into English with color commentary.  Herewith is an example of our service in regard to President Obama's 23 executive orders on gun control, better termed edicts:
1. Issue a Presidential Memorandum to require federal agencies to make relevant data available to the federal background check system.
Do what the agencies have been supposed to be doing all along.
2. Address unnecessary legal barriers, particularly relating to the Health Insurance Portability and Accountability Act, that may prevent states from making information available to the background check system.
The maze of laws and regulations belched out by Congress and the Executive branch each year, and which I have overwhelmingly supported, have a deleterious impact on background checks, as they do with accomplishing anything in these United States.  Shazam!
3. Improve incentives for states to share information with the background check system.
Fall in line States or we will deprive you of Federal money.  Federalism, what's that? Continue reading →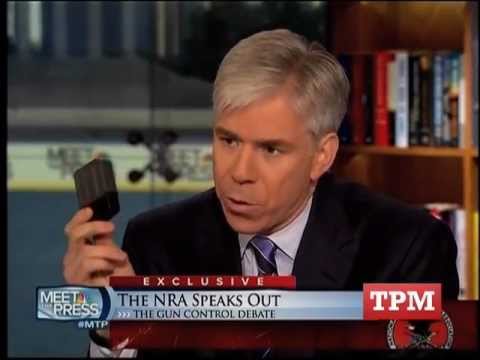 The District of Columbia, one of the worst governed jurisdictions in the United States, has a law on the books, placed there for political purposes by the uber liberals who run it, banning "high-capacity" ammo clips, of the type waved around by NBC unpaid Obama press flack reporter David Gregory in the above clip.  He did it in DC.  No intent is needed for the criminal prosecution.  It is a strict liability offense.  For the past few weeks the question has been whether Gregory would be prosecuted.  Not a chance I thought, and I was proved correct when Irvin Nathan, the attorney general for DC, released a pompous letter yesterday explaining why Gregory would not be prosecuted  The letter runs to three turgid pages, but I won't inflict all of that on you.  Instead, here is the money quote: Continue reading →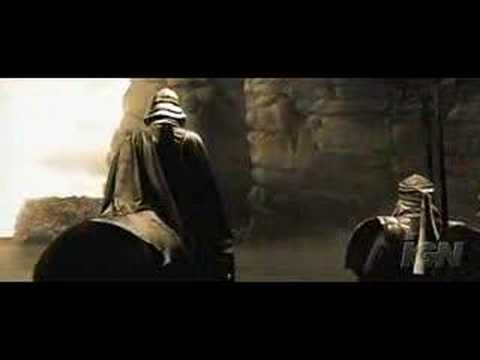 "While Leonidas was preparing to make his stand, a Persian envoy arrived. The envoy explained to Leonidas the futility of trying to resist the advance of the Great King's army and demanded that the Greeks lay down their arms and submit to the might of Persia. Leonidas laconically told Xerxes, "Come and get them.(Molon labe)."
                              Plutarch, Leonidas
Vice President Joe Biden revealed that President Barack Obama might use an executive order to deal with guns.
"The president is going to act," said Biden, giving some comments to the press before a meeting with victims of gun violence. "There are executives orders, there's executive action that can be taken. We haven't decided what that is yet. But we're compiling it all with the help of the attorney general and the rest of the cabinet members as well as legislative action that we believe is required."
Biden said that this is a moral issue and that "it's critically important that we act."
You know, if we have domestic unrest during the second term of this administration, I wouldn't be surprised if it starts from Joe Biden shooting off his mouth and giving us glaring insight into how Obama would proceed if he thought he could get away with it.  Obama has nothing but contempt for American liberties and Biden merely idiotically repeats what he has heard. Continue reading →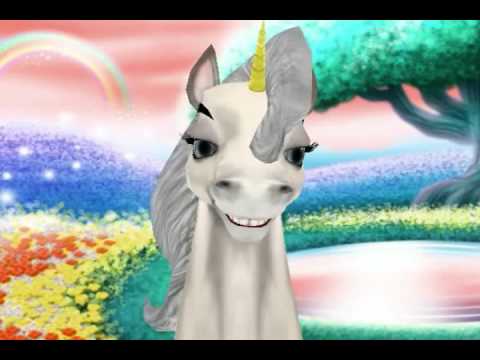 Andrew Klavan writes a column and notes reasons for optimism in our winter of discontent:
1. Fracking. As I've said before, Obama and the EPA will ultimately be splatter on the windshield of this progress. There's energy in them thar hills and eventually we're going to get at it, whether these luddite environmental knuckleheads like it or not. That means wealth, energy independence, jobs, power and a reboot of Dallas. Obama may be choosing decline, but the rest of the country may well choose prosperity and growth in spite of him.
2. Federalism. Around the country, conservative governors are taking action that could galvanize reform nationwide. Right-to-work laws, state budget cuts, reduced property taxes and creative approaches to education. As prosperity follows these practices — and abandons California and Illinois and other lagging states — they will gain credence with the general population and make political stars of the governors who supported them.
3. Reality is on our side. When I call Obama a reactionary, what I mean is that he adheres to a grievance-based socialist ideology he learned in college from professors who were probably old even then. As these academics die and go to hell for all eternity, up-and-comers may begin to notice that the poor suffer under left-wing programs and rise under the free market, that education improves under conservative guidance and gets worse under liberals, and that big business actually gets more entrenched and powerful under the left while the right helps the little guy thrive. That, after all, will be the off-beat, radical position, and academics love to be off-beat and radical as long as everyone around them is being off-beat and radical too. A new generation is already on the rise that understands entitlements are unsustainable and that freedom works. It won't be long at all before we begin to hear their voices in the mainstream. I hope. Continue reading →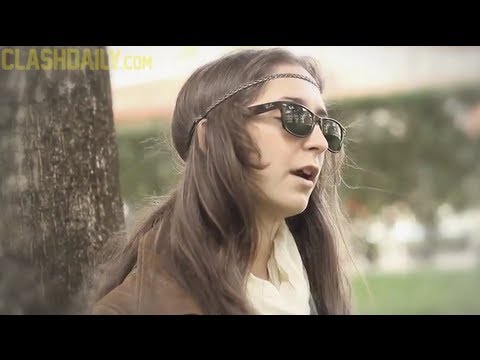 Mr. Obama is my shepherd,
And I am in want.
He maketh me to lie down on park benches,
He leadeth me beside still factories,
He disturbeth my soul.
He leadeth me in the paths of destitution for his party's sake. Continue reading →